In case you ever foolishly forget, I am never not thinking of you.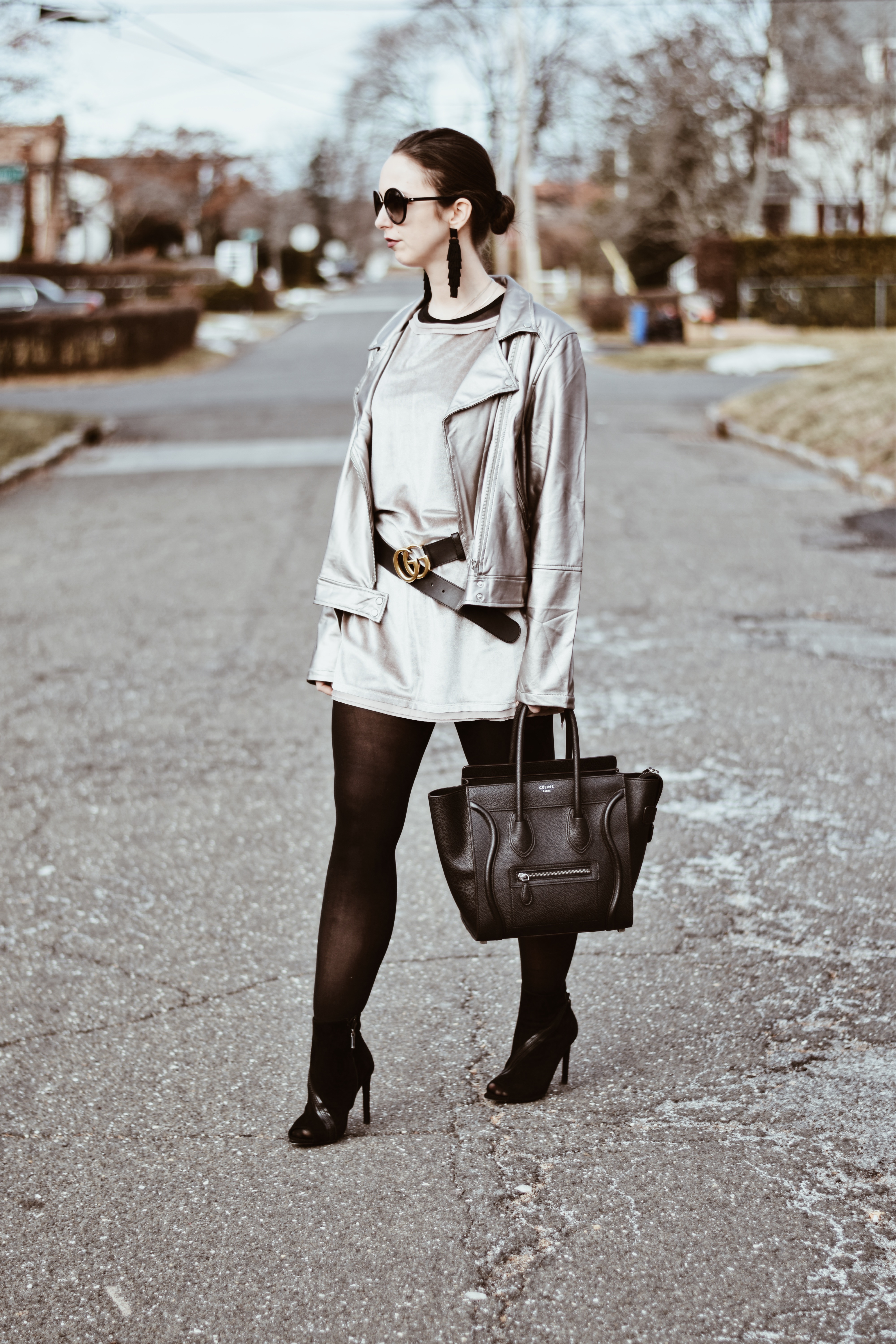 By now you know I'm not the type of girl who likes to purchase something I'll only wear once. Especially if it's something expensive. Which means I'll be taking a few things into consideration before I buy something special for Valentines Day. Of course, I want something new, what girl doesn't want to look special for her besties or her boyfriend/husband?! But I'm certainly not going to break the bank for it and you shouldn't either. This also means my Valentine's Day style won't be something pink.
There are basically two things I've been trying to do every time I buy something new. Check out some of my new year's goals and you'll understand why.
First, before I buy anything, I like to try and think of three or four solid outfits I'd wear the item with. Whether I'm in a store or shopping online, when I finally get the item home I try on a few outfits I've thought about already with the new item. And I'm sure you all know, not everything that you think looks good in your head looks the same way on! Ha!
Second, is it worth what I'm going to pay for it? I've been trying to keep everything I buy under $60. I like to have a lot of variety and new things constantly so I even try to go lower than that. So if something is $60 and I can already wear it three different ways, then I don't feel so bad! If you're someone who doesn't shop often I think if that number it a bit higher than it's totally ok! But obviously always keep in mind what works for you and your budget.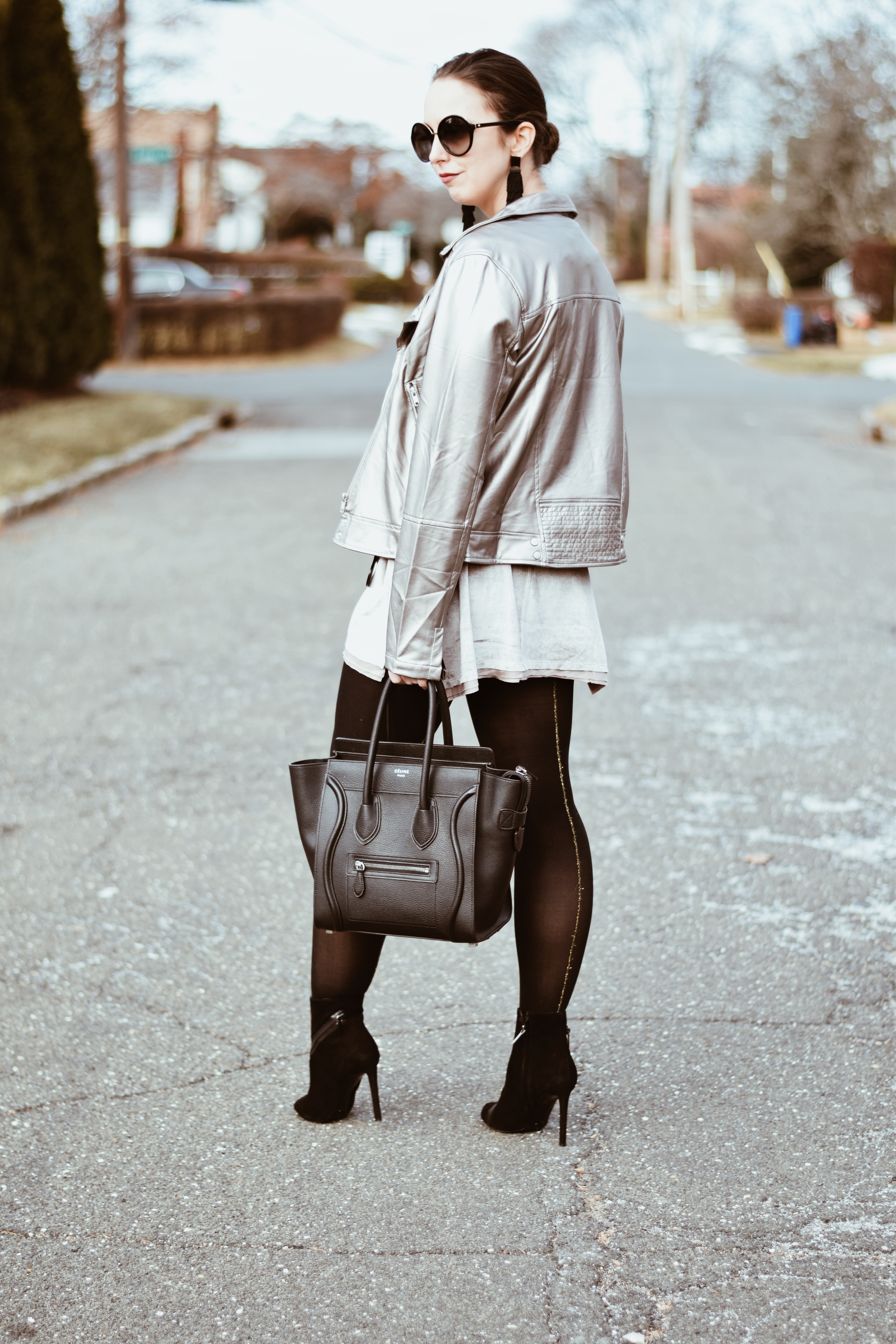 My three style ideas for my new velvet dress…
The way I styled it here! It's such a romantic, eye-catching and fun outfit for Valentine's day or a party (second use!)!
With white sneakers and my white GiGi New York clutch and white Quay sunnies in the Spring.
I was wearing jeans in the store when I tried the dress on and it also looks great as a tunic! So this look would be, black jeans, Gucci fur slides, and a black leather jacket.
If you're like me, and not big on pink, there are other options than just opting for black and red. Don't get me wrong, I don't hate the color pink, I just tend to go for edgier items and they're usually not pink! The romantic velvet texture instantly caught my eye on this dress. I loved that it was a warm silver color, with maybe even a hint of a dusty rose hue in the right light. For all my local readers, I grabbed it at Lola's in Crestwood over the weekend so it should still be in stock! I also found some similar options you can shop online below.
Shop my Valentine's Day Style:

When I brought the dress home, I instantly realized it matches my new Lysse jacket perfectly! They are almost the exact same color! If I was wearing this dress casually, I would have worn it with a black jacket. But to keep it fun and in the spirit of Valentine's Day, I knew the metallic jacket with compliment it perfectly and really bring this look to life!