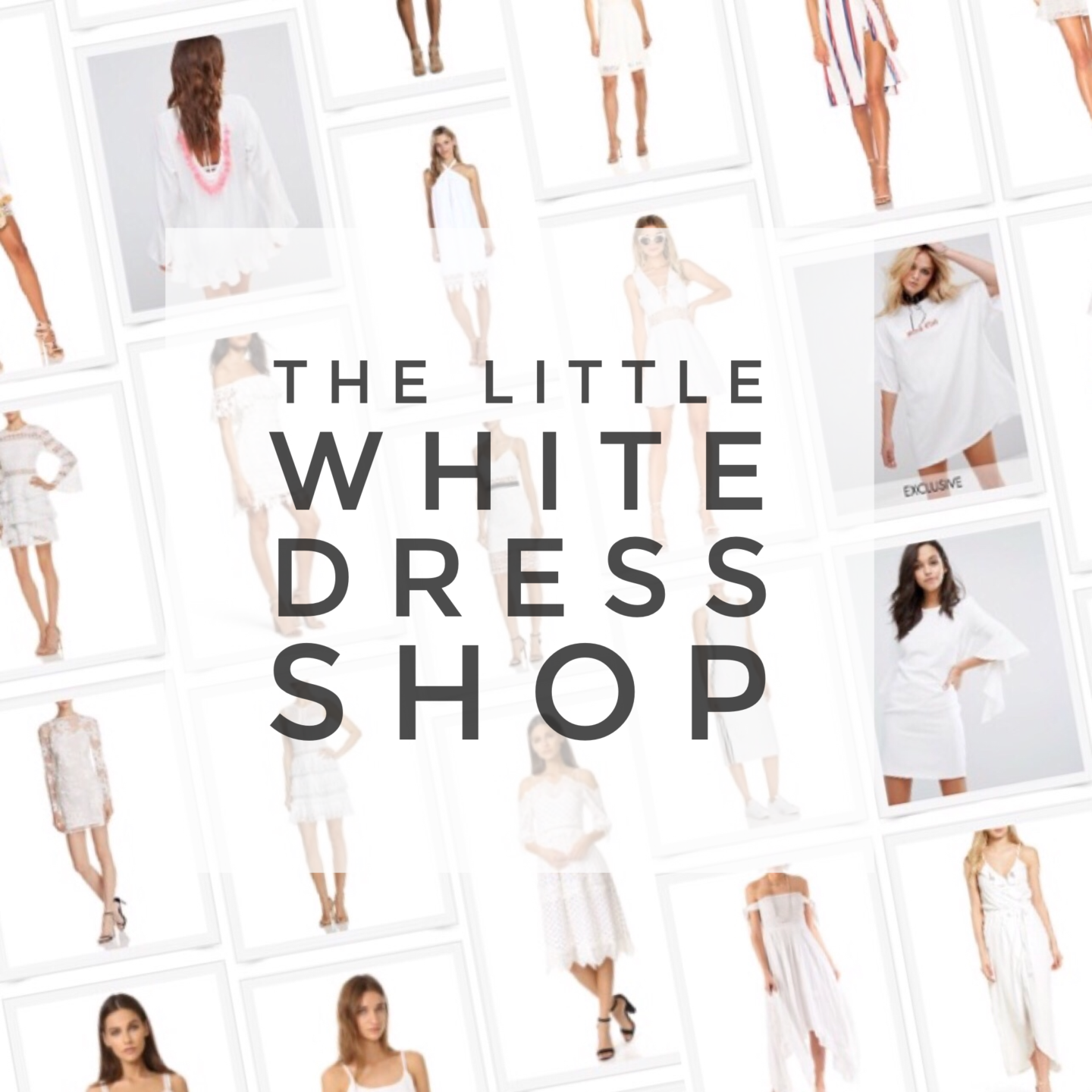 With little white dress season quickly approaching it's important to have a first-rate LDW in your back pocket. To make life easier I've already scored the internet for you! Below I've included dresses that are engagement party appropriate (for the bride to be obvi.) to beach t-shirt dresses and everything in between.
LWD shopping tips + tricks:
Order more than one size. I personally like all of my white items to be a bit bigger on me, so I order my size and the size up. Almost all websites offer free shipping and returns so definitively take advantage of that if you can. It will make your life so much easier!
Have a lacy bralette and strapless bras on hand. White can be so unforgiving, so make sure all of your bras are available when your order arrives!
If it's yellow, let it go. There's nothing less attractive then a white dress that's not quite white anymore.
A white slip dress is a great investment if you're always self conscience of people being able to see through your dress.
Check out some white dresses I've styled here, here and here.
Shop the little white dress: