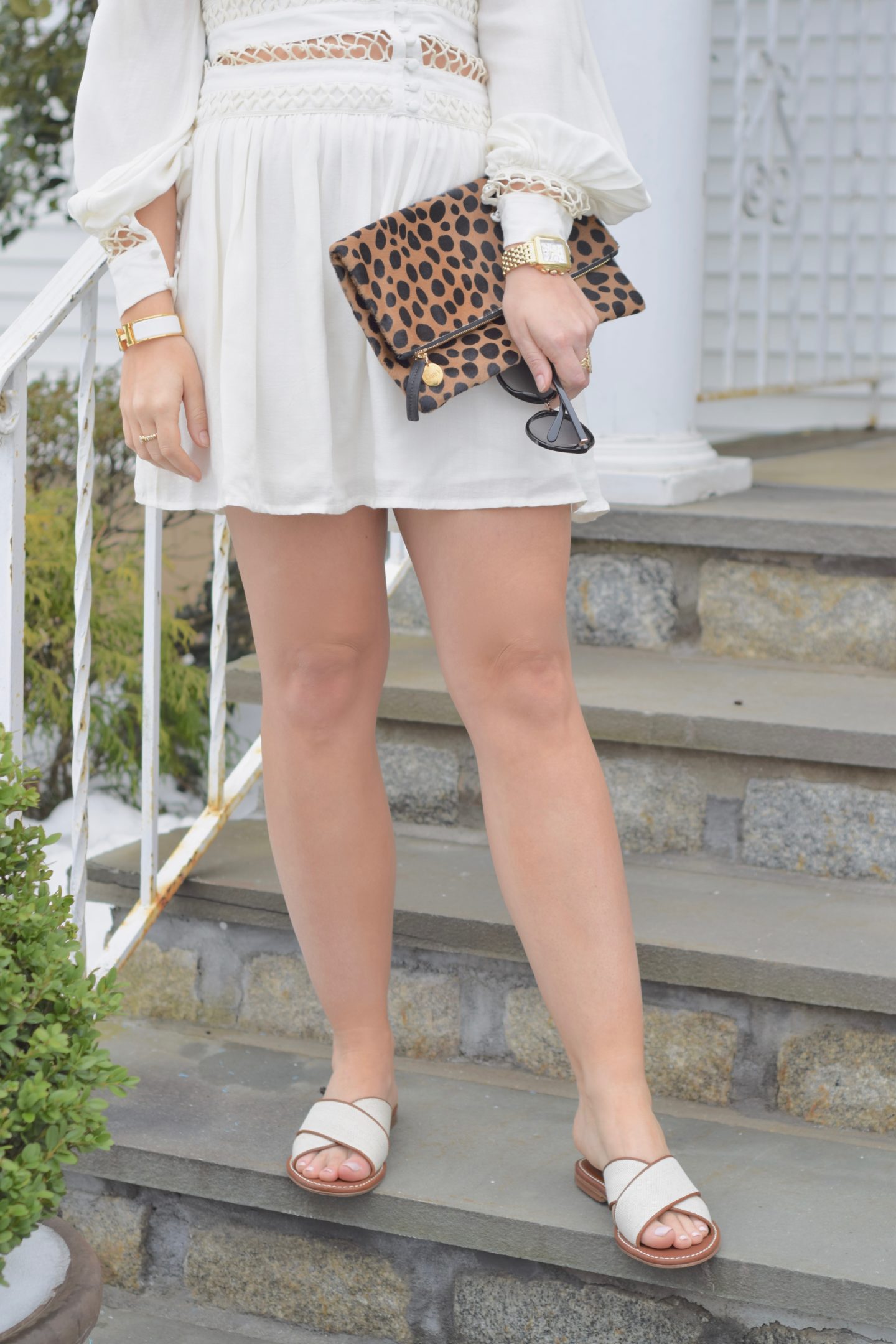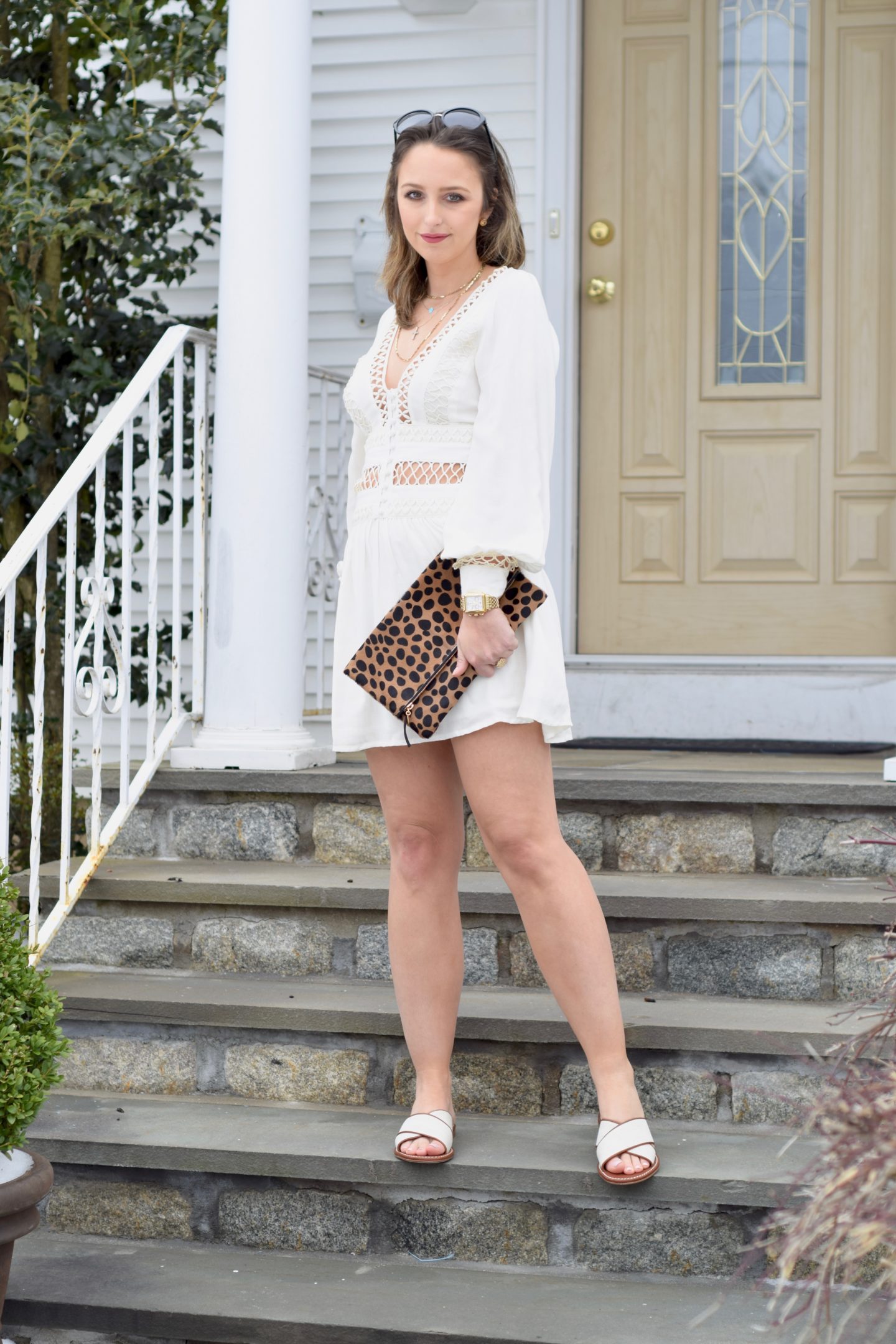 The sandal hunt is almost as rough as the bikini hunt when it comes to shopping for your warm weather wardrobe. With so many new items hitting the stores and online, shopping can become frustrating real quick. Cue the Katharine Page New Market sandal that completes every outfit.
The linen and brown leather combo mentally brings me to The Hamptons. Well in my case, the North Fork, but everyone knows The Hamptons and it makes an easier visual picture for most people. If you're thoroughly lost still, as I know many of you guys are not from the USA, think of Summer beach house towns. Or.. Miami.. South of France? Catch my drift?  Anyway, this slide like sandal is one I'll be wearing all Spring/Summer. It's no secret that flats, slides, mules and sneakers are the gift that keeps on giving for the beachy season. So, go ahead and invest in this great pair! Especially because they are the perfect mix of on trend and classic, making them stylish and wearable for years to come.
I'd also pair these sandals with..
Ripped jeans and a white tee
Denim skirt and a light weight knit
Navy blue anything
Gingham off the shoulder dress
Shop the rest: