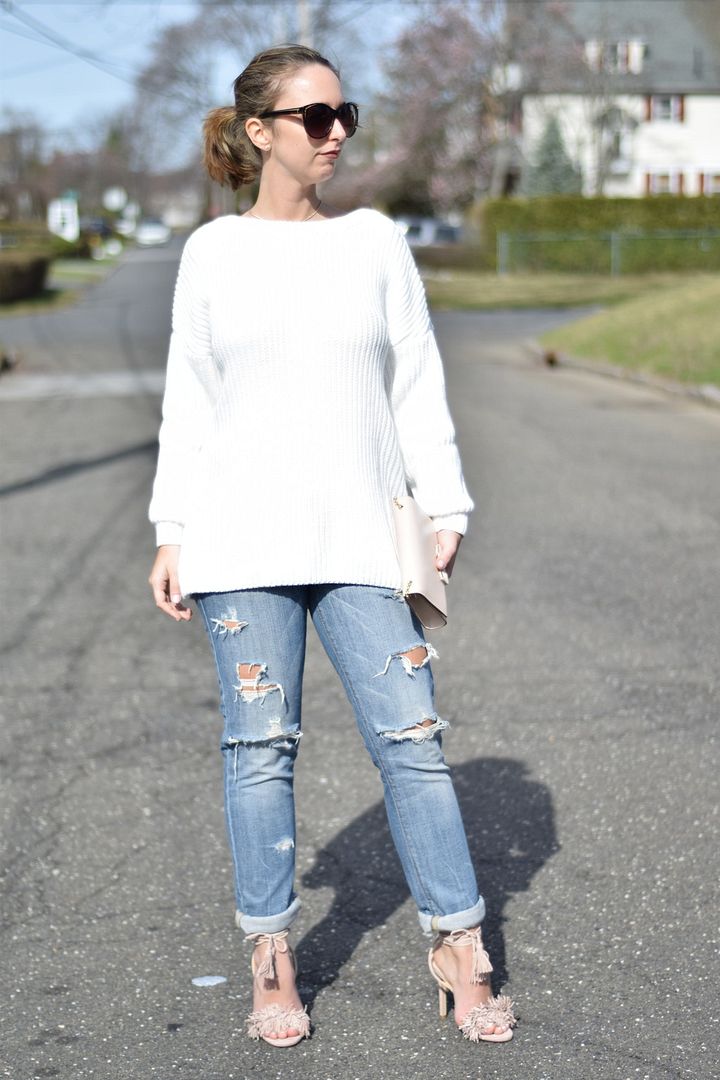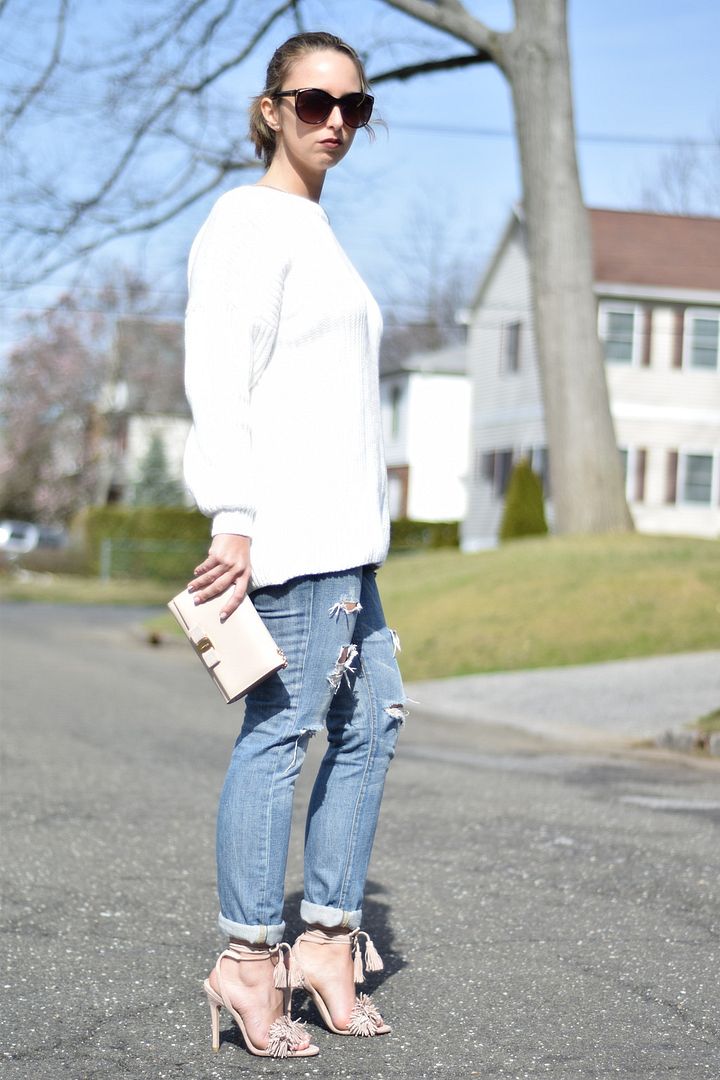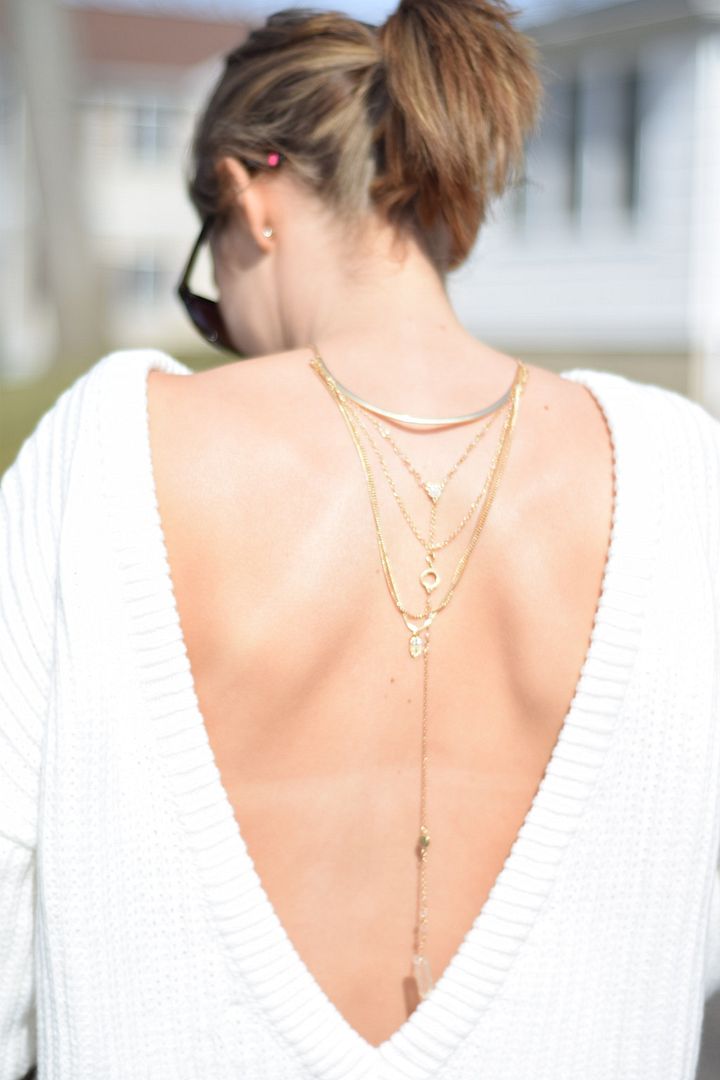 SWEATER: LOOKBOOK, SIMILAR HERE and HERE | DENIM: GUESS | SHOES: IVANKA TRUMP | BAG: FERRAGAMO | SUNGLASSES: BETSY JOHNSON | NECKLACE: LYDELL NYC, SIMILAR HERE
I think the best part about this outfit is that I learned that I did not infact purchase a stick on bra, rather a purchased extra boobs for a bra (that I do NOT need). It's fun to laugh at yourself every so often, right?! Well that was a fun realization that my brain isn't always on point, but I made it work and that's what life is about!
I love the deep V on the back of the sweater. From the front this look is so conservative, which is so me, but I love that the back adds some sex appeal. Sometimes you just have to show a little skin! These Ivanka Trump heels, found here, are so fun too. I love the movement that the fringe offers, they make me want to dance! And I know they look exactly like the Wild Thing sandals, but you know, we all don't have $700+ dollars lying around when we want a new, trendy pair of shoes, so hey – I'm happy for the recreation of these!
What's you take on designer's copying other designers? I've always been the type to purchase authentic items. My motto has always been, if I can't afford it, I would rather purchase something I can afford that's still authentic over purchasing a knock off (ie. something on the street in NYC or at a flee market). These sandals are very similar (made with cheaper material and labor so hence the price difference, so they aren't really the same) to the Aquazzura sandals, but another designer did make the design, so where do you draw the line of flattery vs. a knockoff? I'm personally not sold either way yet. Would LOVE to hear your thoughts!
SHOP MY LOOK:
XO,
Simone
Instagram | Twitter | Snapchat