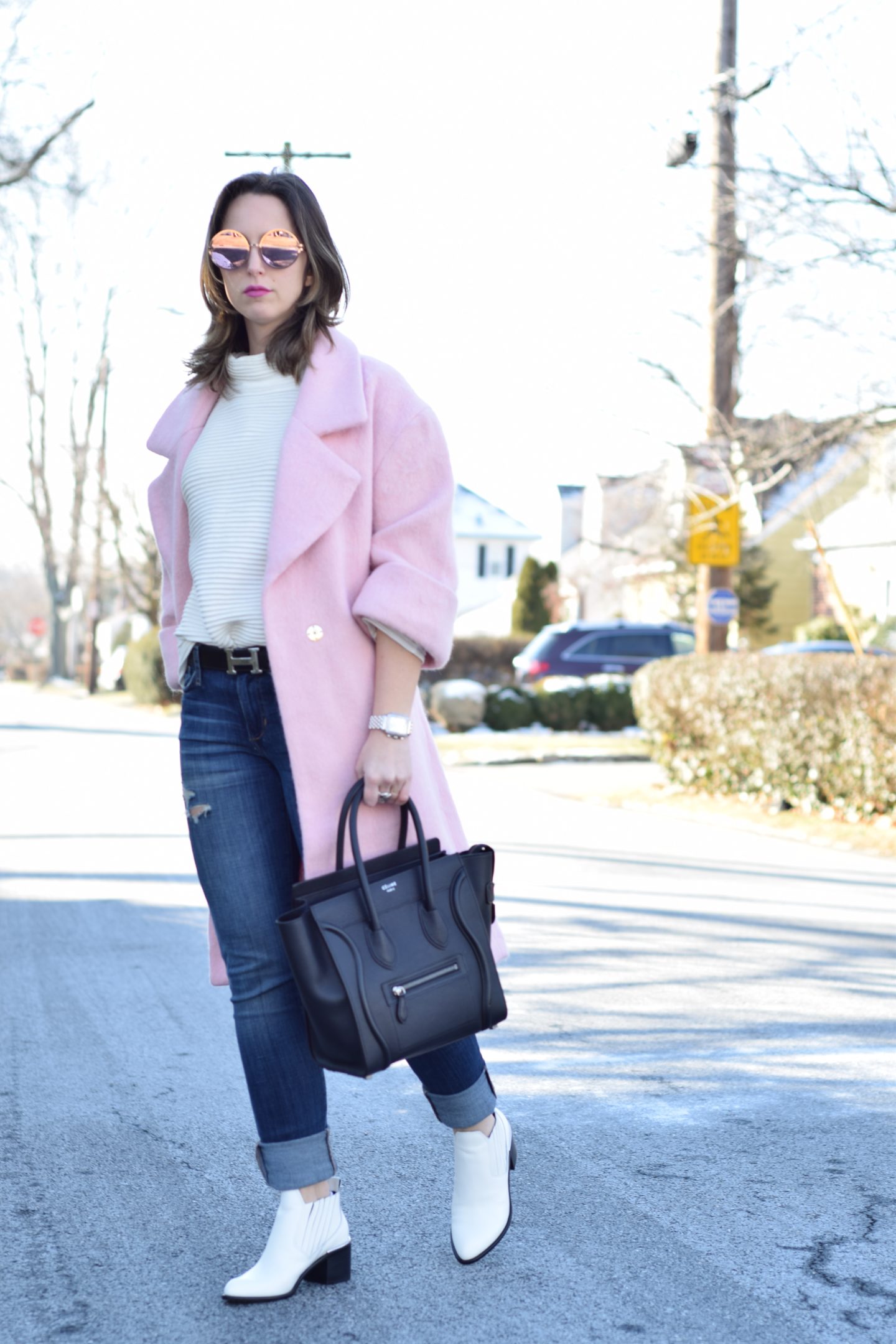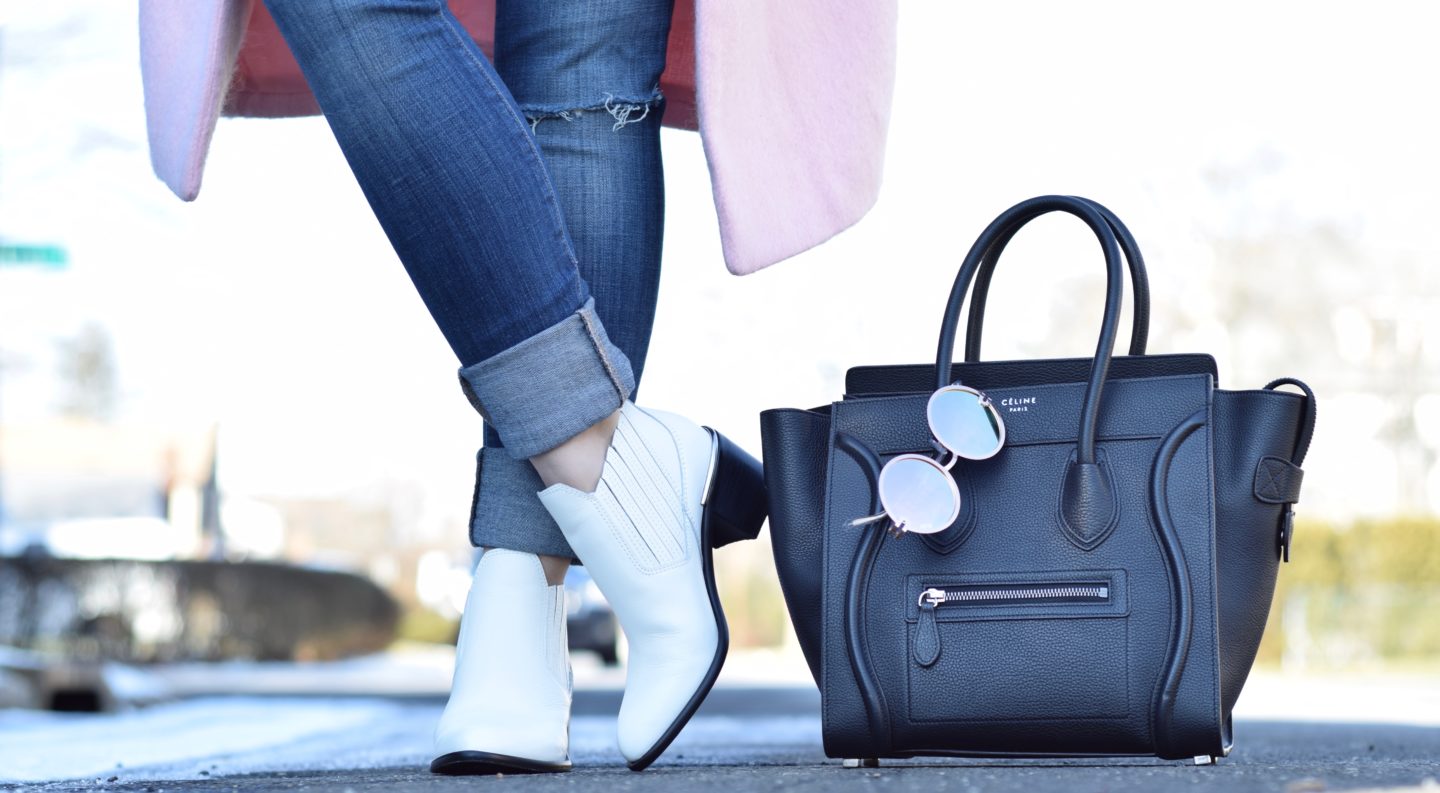 Coat: H&M, similar | Sweater: ASOS, similar | Belt: Hermes | Jeans: 7FAM | Booties: Dolce Vita | Bag: Celine | Sunglasses: Quay
Wearing color no longer needs to be out of your comfort zone thanks to Pantone. You really ought to thank them for introducing Rose Quartz as last year's color. And for following up with Pale Dogwood for 2017. Either way this blush shade has easily become the most versatile and wearable color yet.
I guess I'm the type of girl who needs convincing because this is probably a great post for January of 2016 haha! Although, I find this coat to be right in between Rose Quartz and Pale Dogwood in color, so maybe I'm not too far off. If you've read this far and are still wondering why the hell I'm wearing PINK, let me break it down for you.
Before I became neutral obsessed, I was have one of everything in every color obsessed. And trust me, for my bank account, the latter was definitely worse. At a certain point our wallets tell us neutrals are a better investment and easier to work with. But then, one day you find yourself down the rabbit hole, that is literally the black hole you fell in that is your closet. And now what? How do you break this monochromatic trend you've gotten yourself into?
PINK. Rose Quarts, Pale Dogwood, Blush, Crepe, Powder. The color of my skin pink after I've been running on the treadmill for 30 minutes. Now, all of a sudden, the color that made the phrase "On Wednesday's we wear" possible, is this year's newest trend. And in my opinion, newest staple.
With so many shades out there, there's a pink for everyone. With many in such muted hues, our traditional pink color has now morphed into the newest neutral. So rip it off like a bandaid and go for it. Pink is no longer the girly, mean girl color it once was, and it is totally wearable by you.
Shop my look: