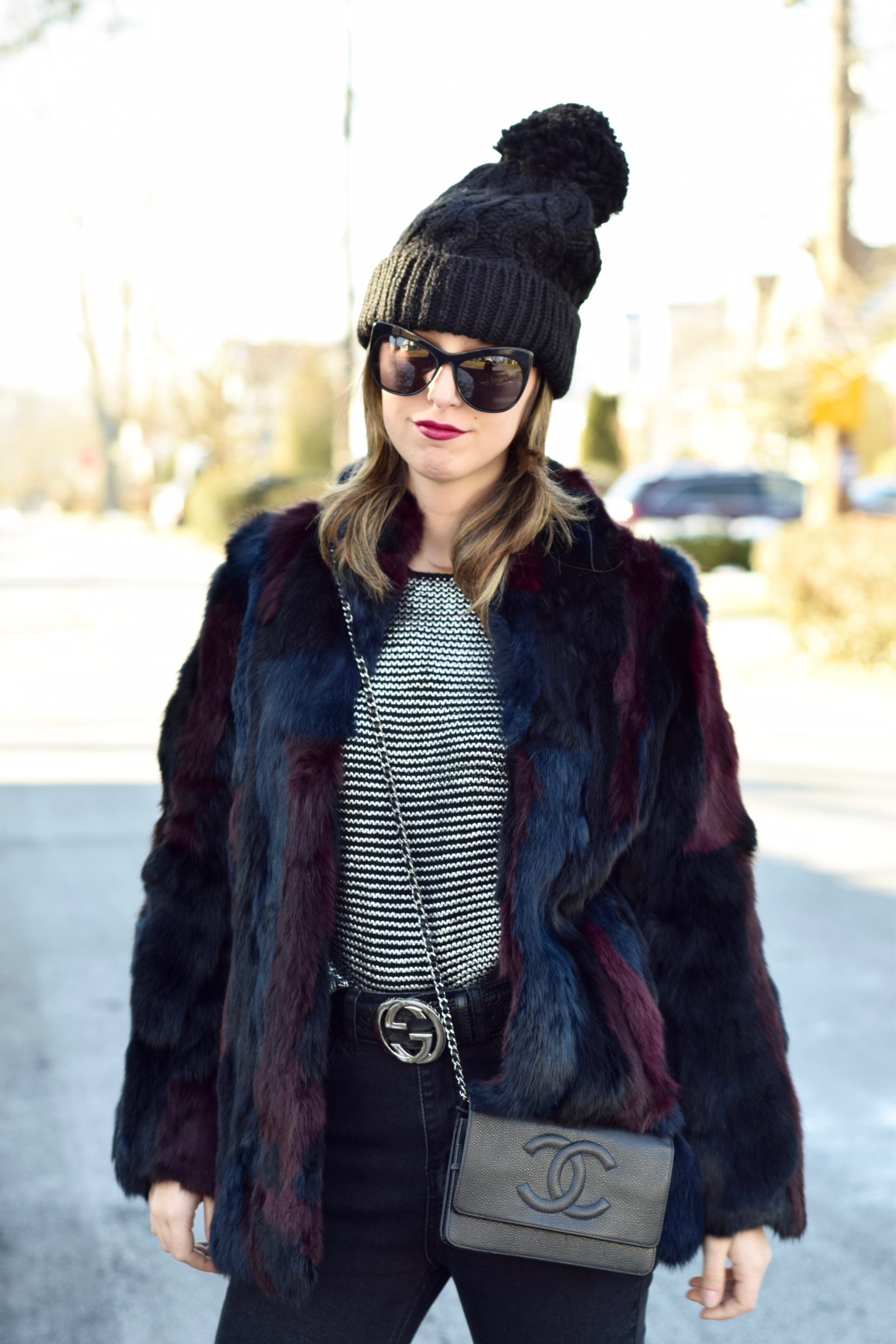 Coat: 525 America | Sweater: Lucy Paris (old) similar here | Jeans: ASOS | Shoes: Aldo similar here | Bag: Chanel | Hat: Rella  | Sunnies: Elizabeth and James
I don't think I have to tell you that I love wearing denim/jeans. Just take a look at the past 10 posts, there's a high probability I'm wearing jeans LOL. If you're a blue jean baby like I am, you're going to love this new take on the classic favorite! And if you've been loving the ruffle trend too, it's only natural to fall in love with these.
I always try to go for a high waist to elongate my body (#protip). These jeans are high waisted which is perfect because you don't want that ruffle hem cutting your hight off. Also, these bad boys are equipped with some stretch! It can't get any better.. Wait it can they're only $24, so you better grab them before they're gone.
Shop my look:

Shop my ruffle trend faves:

If you're loving the ruffle trend be sure to check out this look!