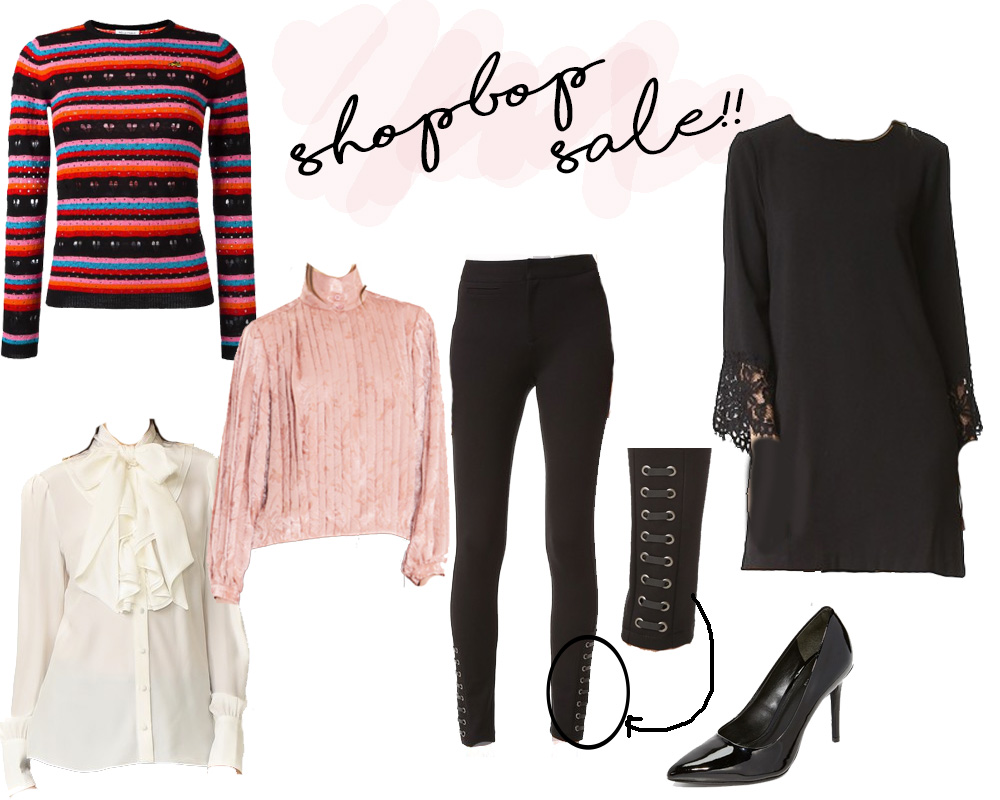 So you love fashionable outfits, but you work in a corporate environment? Are you finding it hard to curate your everyday work style? It's not so easy to find your personal work style when a dress code is in place. And, trust there's a whole policy at some places that dictates what you can/can not wear. But have no fear! Most of my original followers know this, but if you're new, my previous job was at Morgan Stanley. So, before my job at DVF, I had to confine myself to the restraints of corporate style (eg. no denim anything). And I learned a lot!
So, today I thought it would be great to share some of my favorite items from the Shopbop sale to get you started! All the items I chose are under $200, and almost all are an additional 25% off with code 25luxe!! Before you know it you'll be curating your chicest corporate looks yet!
shop the above image:

A few tips on corporate style:
Be observant and always ask where.  There are some ladies who have their work wear style down to a science. And if you're just starting a new job, tell them you love their blouse and ask where it's from! This is also a great way to start a conversation and network with new people because you already have something in common. You both think that blouse is cute!
Invest in your wardrobe. It's not easy to score fast fashion items that hold up to the test of corporate chic. It can also be confusing trying to decide what items are too trendy for work. So starting out I think it's best to invest in a few safe staple items. Think: white blouse, black blazer, black dress, nude pumps.
Affordable workwear fave brands: Mango, Aritzia, Topshop Workwear and Vince Camuto
Splurge or grab these brands on sale: Theory, Joie, Vince and Equipment
Play with textures and patterns, not cuts. If you have to ask if that V is too deep, then it probably is. Always add in a texture, like velvet or satin, to keep it stylish! Wear some fun spotted tights. Don't

experiment

with short skirts.
shop other awesome items from the sale:

Why I love Shopbop..
If you don't know this, I'm going to make your day right now. But you can use your Amazon account to pay! You can also use your Amazon points and gift cards! And free prime shipping! I MEAN…. yippe!