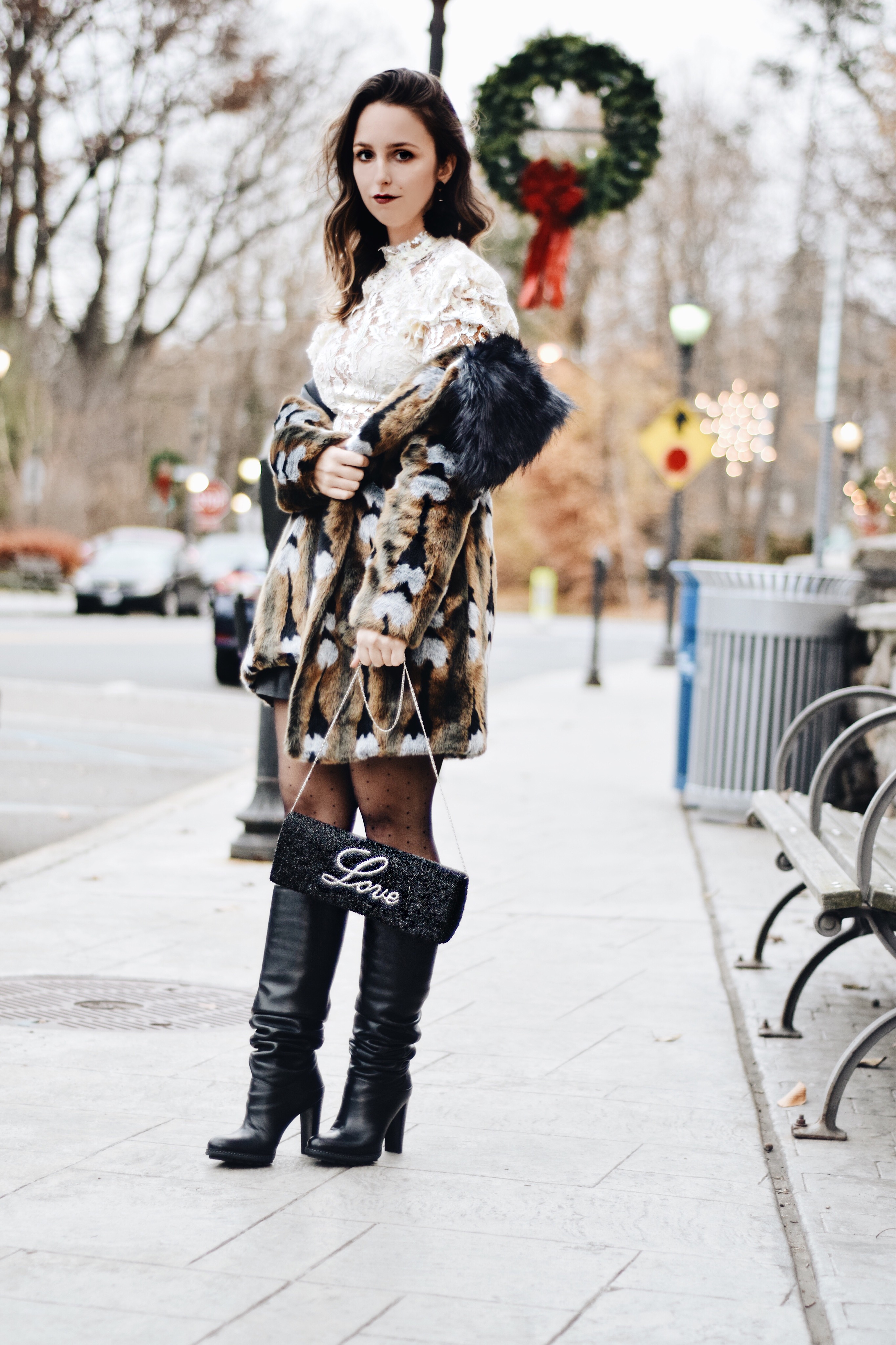 We all know someone who has everything. The hardest person on your holiday gift list. I know I've found myself stumped in prior years. I also know a lot of people who have been stumped getting me gifts. I am unfortunately one of those people who buy themselves everything. I'm also as you know, a blogger, so I receive a lot of items to create content around. So I'm definitely on the top of everyone's what the heck do I get her list?!
So, what are you supposed to get for them? Enter Island to East Side's customizable clutches. I worked one-on-one with Christina to create this beautifully beaded love clutch. What I love about Island to East Side is that you're able to choose between so many color combinations, clutch styles, and fonts. This allows you to create something that you really love, that is truly one of a kind. I would wear this clutch casual to brunch and dressed up for evening events. It also fits everything I need – my cell phone, lipstick, backup battery [because blogger], keys and cards.
Today's look is perfect for a holiday party. This outfit for me falls somewhere in between brunch and black tie and I really see myself wearing it over and over. It's even a great statement with a more casual outfit. I always try to give everyone on my list something that I also, love making this clutch the perfect gift for me and you! Ha!
Shop my look:
Use code "SHOPWITHSIMONE15" for 15% off your first custom Island to East Side order! Shop before Friday, December 8th to receive for Christmas! 
Coat: c/o Unreal fur | Bag: c/o Island to East Side

Shop The Most Versatile Holiday Gift, Island to East Side Customizable Clutches by Clicking the Images Below!