Chunky sweaters over sweaters are perfect for optimal warmth (aka my favorite thing ever). I'd say about half the time, even if you have the most gorgeous coat on, it destroys the out outfit. OK, maybe I'm exaggerating a little, it doesn't destroy the outfit, but it hides it. And I dislike when that happens (I mean don't we all?). So my point, sweaters keep you from having to wear a coat, probably until around December, which is great! Lets take a look at this weeks outfit..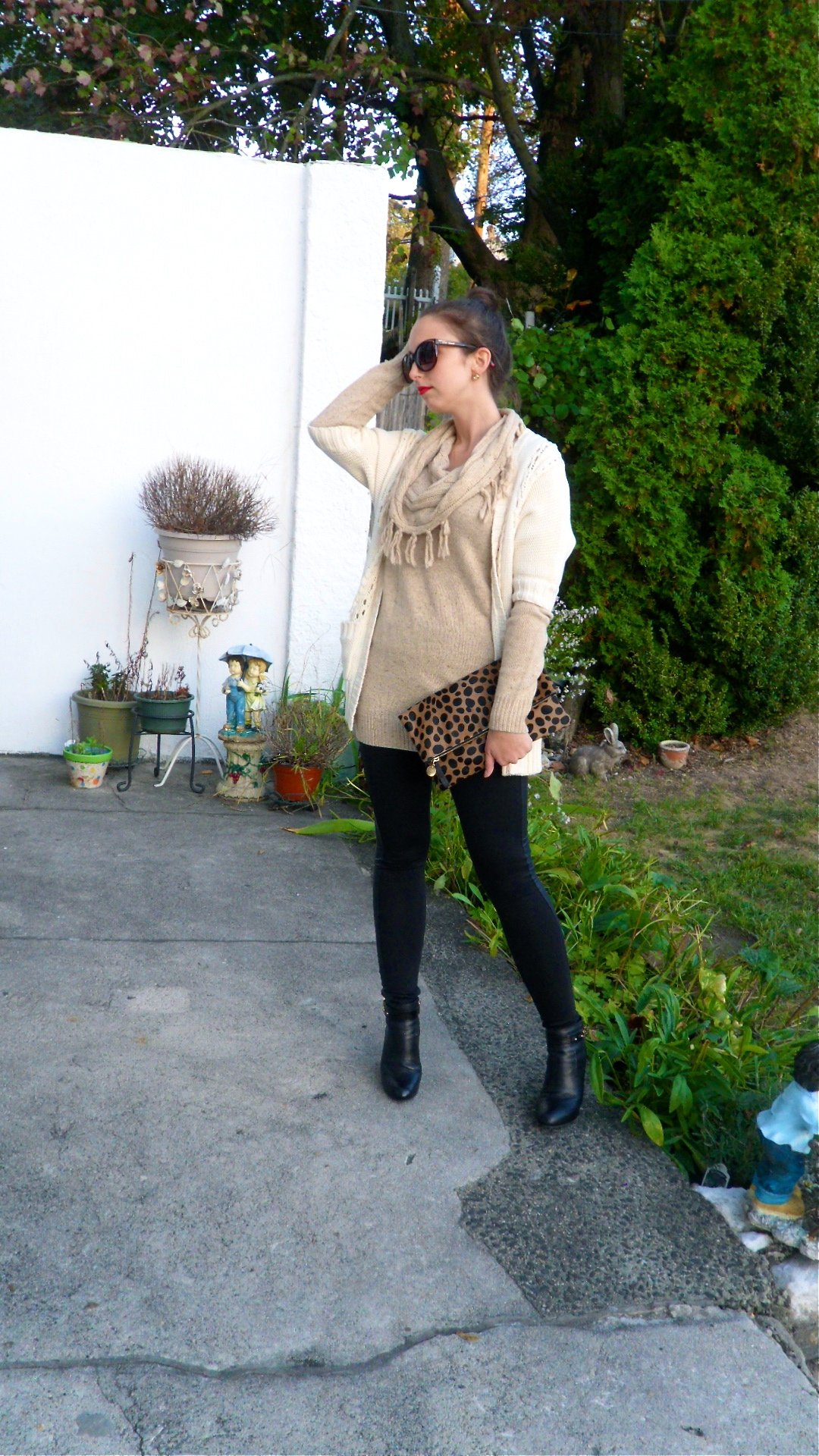 Quarter Sleeve Sweater: Guess | Cowl Neck Sweater: Forever 21 | Leggings: Timing | Shoes: Tory Burch |
I've had this sweater since last fall. I love that both fringes and chunky cowl neck sweaters are trending, because this sweater is it! Paired with these comfy wedge booties, you can run around all day and still look great.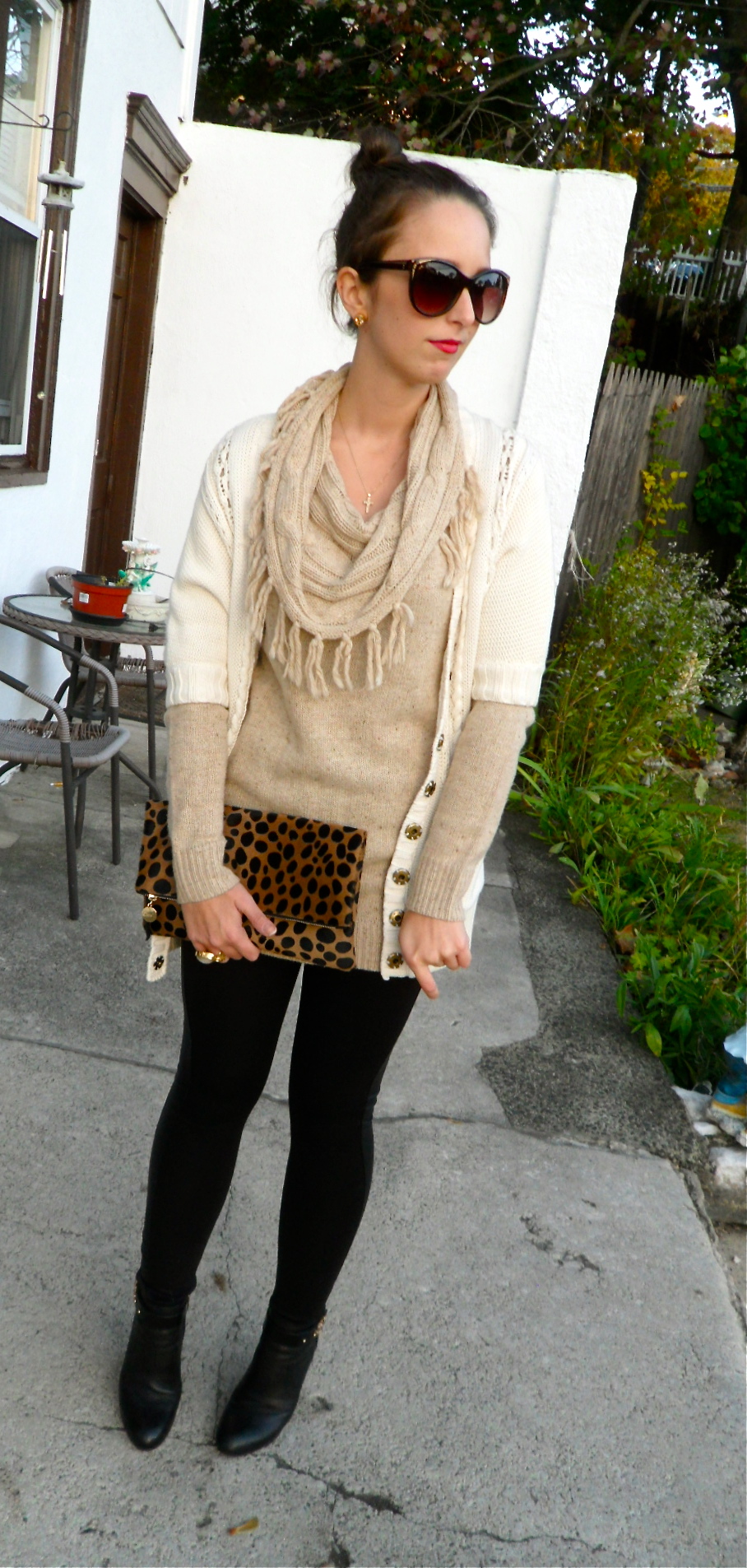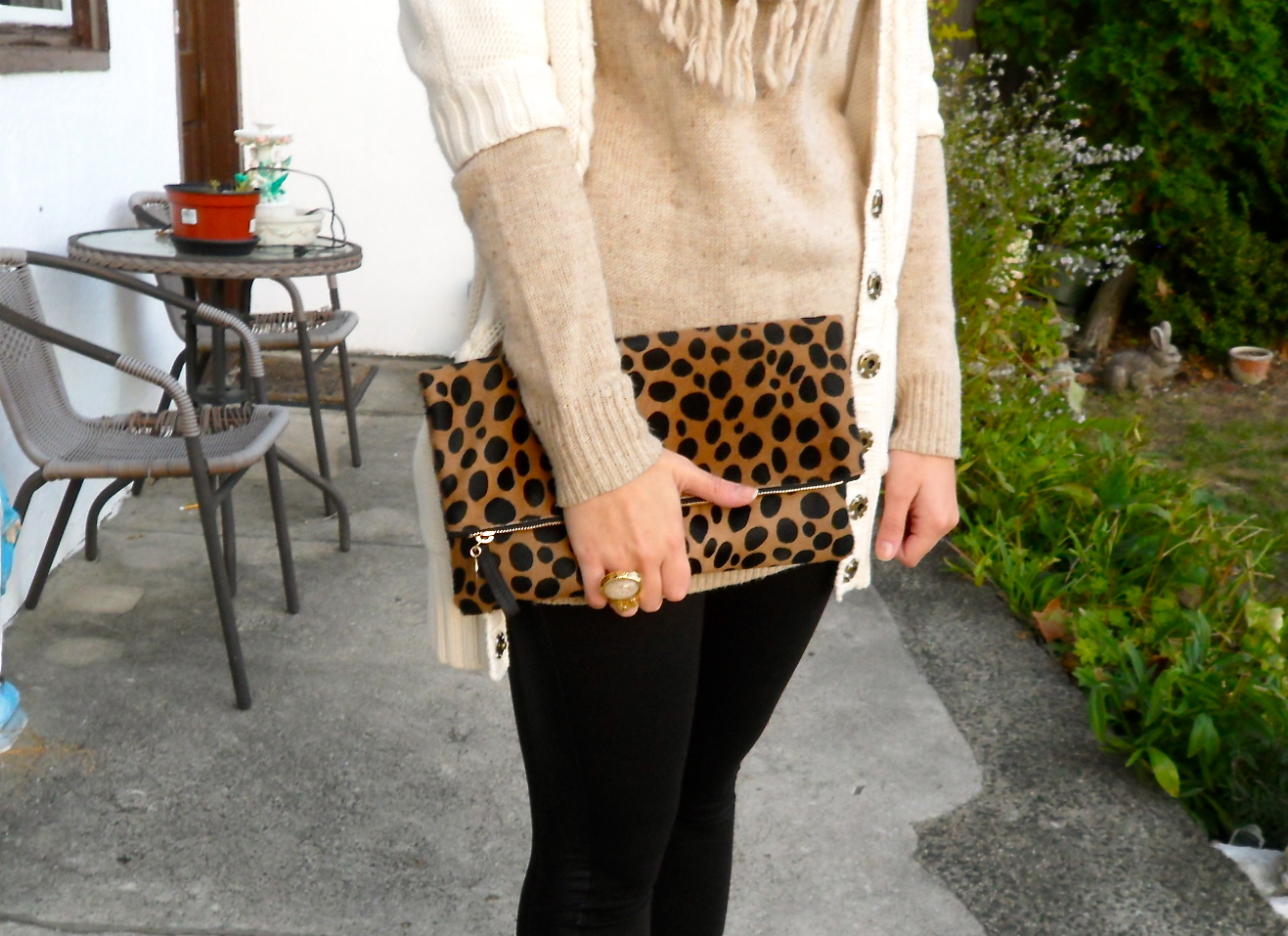 Ring: Saint Laurent | Clutch: Clare V
This clutch is everything! It's one of the presents my parents gave me for my birthday (and yes we're still talking about my birthday). I couldn't believe it when I saw these pictures that the clutch still looked empty. I put my keys, wallet pouch, glasses, and phone inside, and you can't even tell!
I've added images below, so you can easily click on the item you like and easily purchase!
I hope you enjoyed this look, thanks for reading!
XO,
Simone