Baby, it's cold outside…
Photography by: Amanda Elle
I am constantly combating the cold living in New York. Let me rewind, if you're new here, I'm Simone and I loathe the cold weather. LOATHE (exaggerated dragging out of the word). If you're not new here, then I'm sorry for another post where I'm complaining about how cold my body gets all year round, especially so in the Winter.
I'm sure you may be thinking how/why is this girl complaining again, we all know it's cold. I get it. But the one good thing about being frozen to my core twenty-four-seven is that I'm an expert on where to find the warmest items! So today I'm sharing my Winter approved faux for coats that will be sure to keep you warm!
Shop the Best Faux Fur Coats for Combating the Cold:

Tips for shopping faux fur coats:
Thick and heavy. Now you don't have to get a twelve-pound coat, but for warmth you want your coat to be thick and lined. The thicker the coat the heavier it will tend to be, so these go hand-in-hand.
Length. A heavy cropped faux fur should keep you warm, but the best ones hit right below the hips. Anything longer may make you hot and runs the risk of getting dirty at the bottom if you're walking around in the snow.
Quality and feel. If it feels scratchy or looks a little funny to you, chances are even if it's heavy it's not going to keep you warm. Go with your instinct on this one. Good quality faux fur should look and feel so good that you question whether it's faux. And yes, these coats exist!
Apricity. Noun. The warmth of the sun in the winter. 
Shop my look: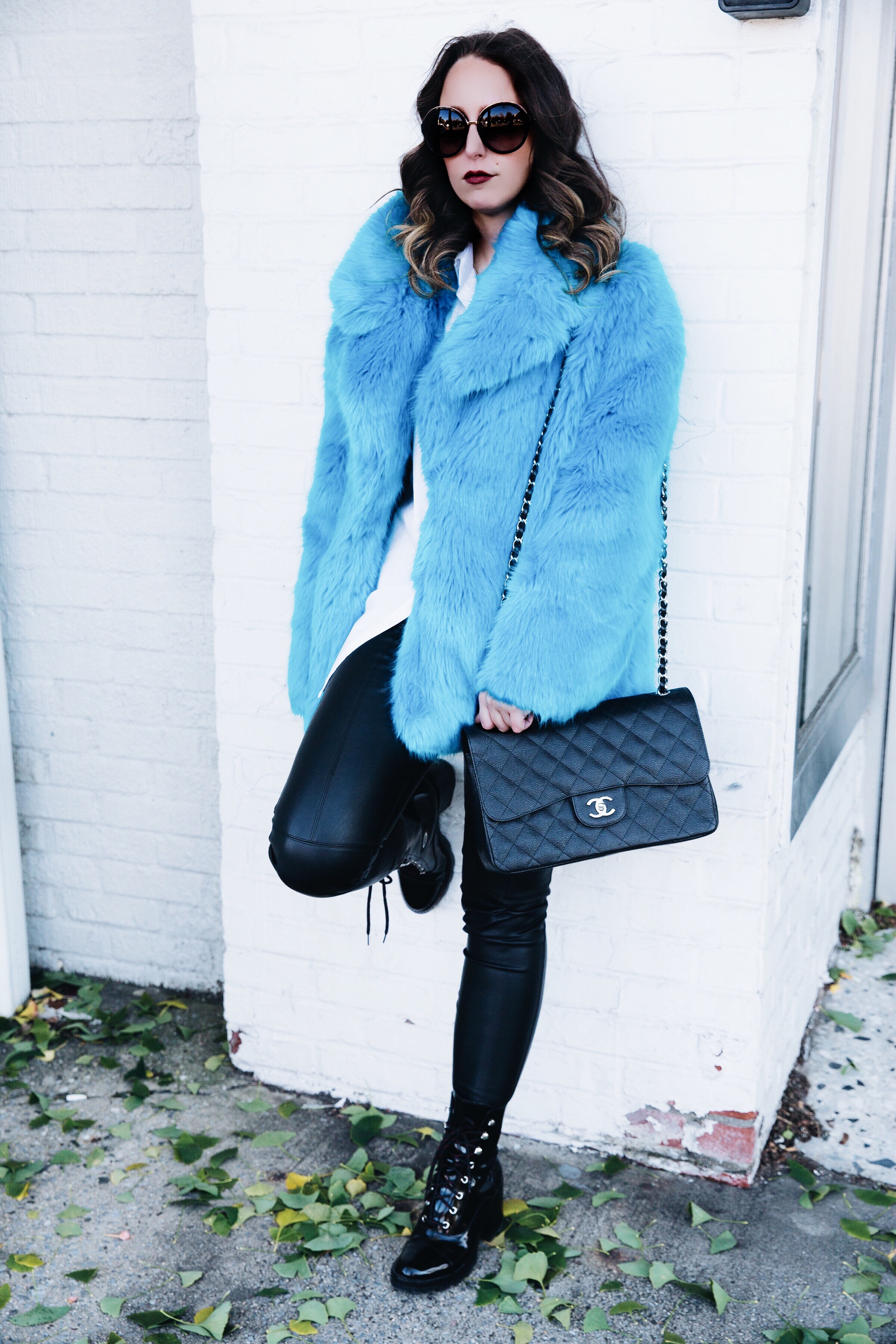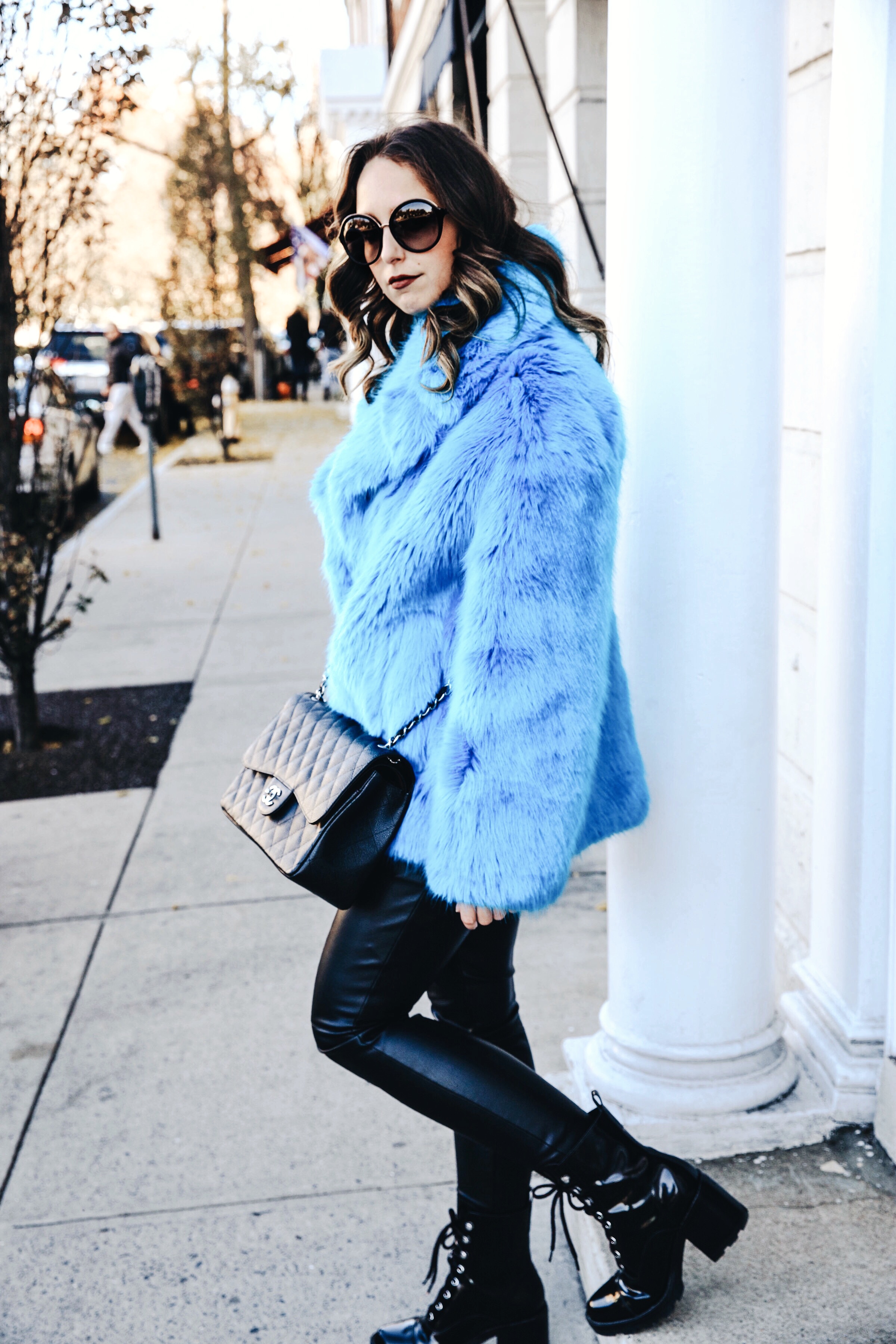 *When you are eternally five years old and your coat reminds you of cookie monster*
I felt I owed it to you to show you how blue this coat really is. It will also help you understand my cookie monster reference. Ha! Editing photos can really do wonders huh!