Happy Friday! Today is all about keeping warm while achieving a look that doesn't make you look like you belong in Antarctica. It always becomes increasingly difficult as it gets colder out, to look good during the Fall. My main priority is always keeping warm. Let's face it, I'm the person who's cold in the air conditioning in the Summer, so being warm from October-April is top priority. This doesn't have to mean compromising your style though. Lets take a look at this Friday's outfit..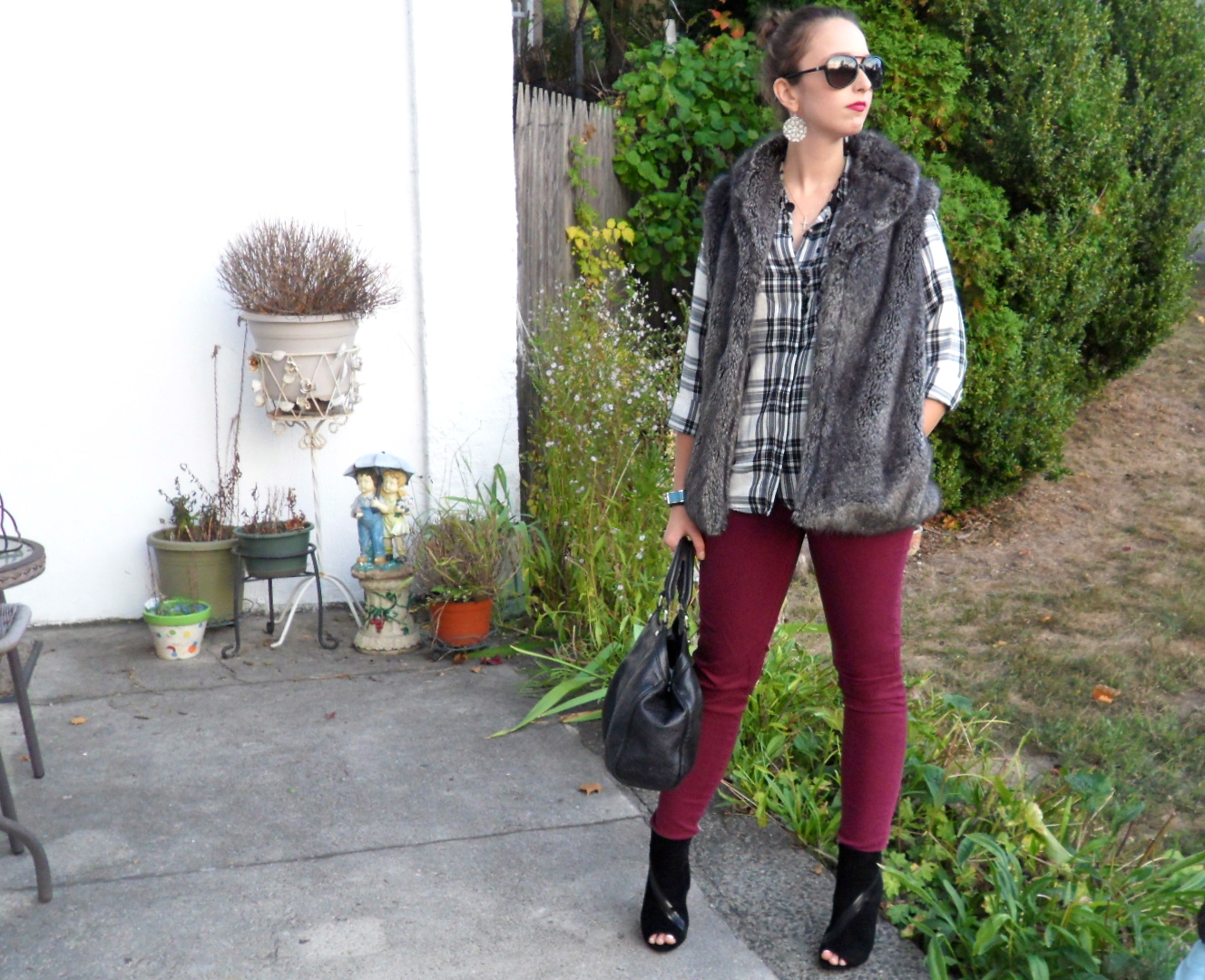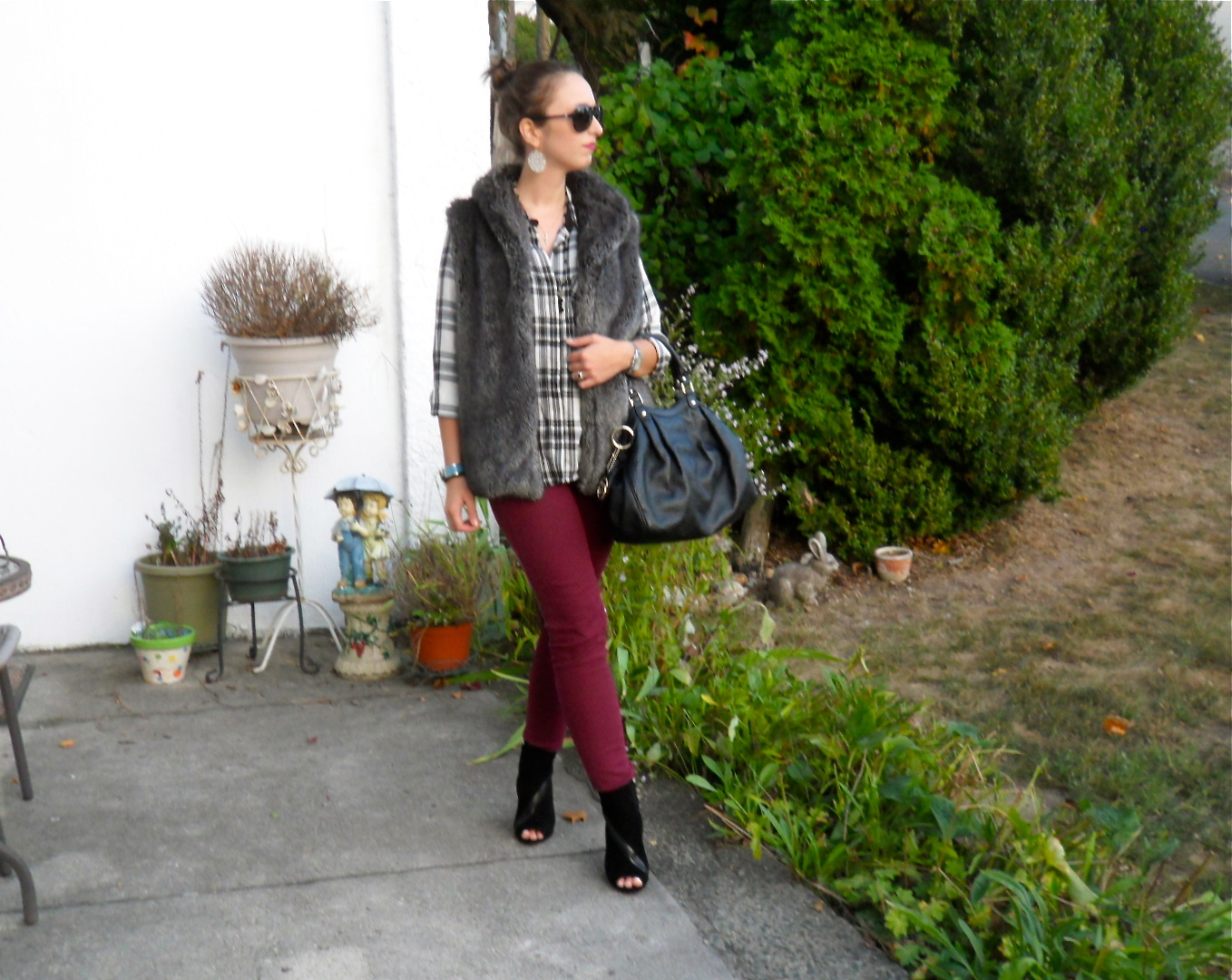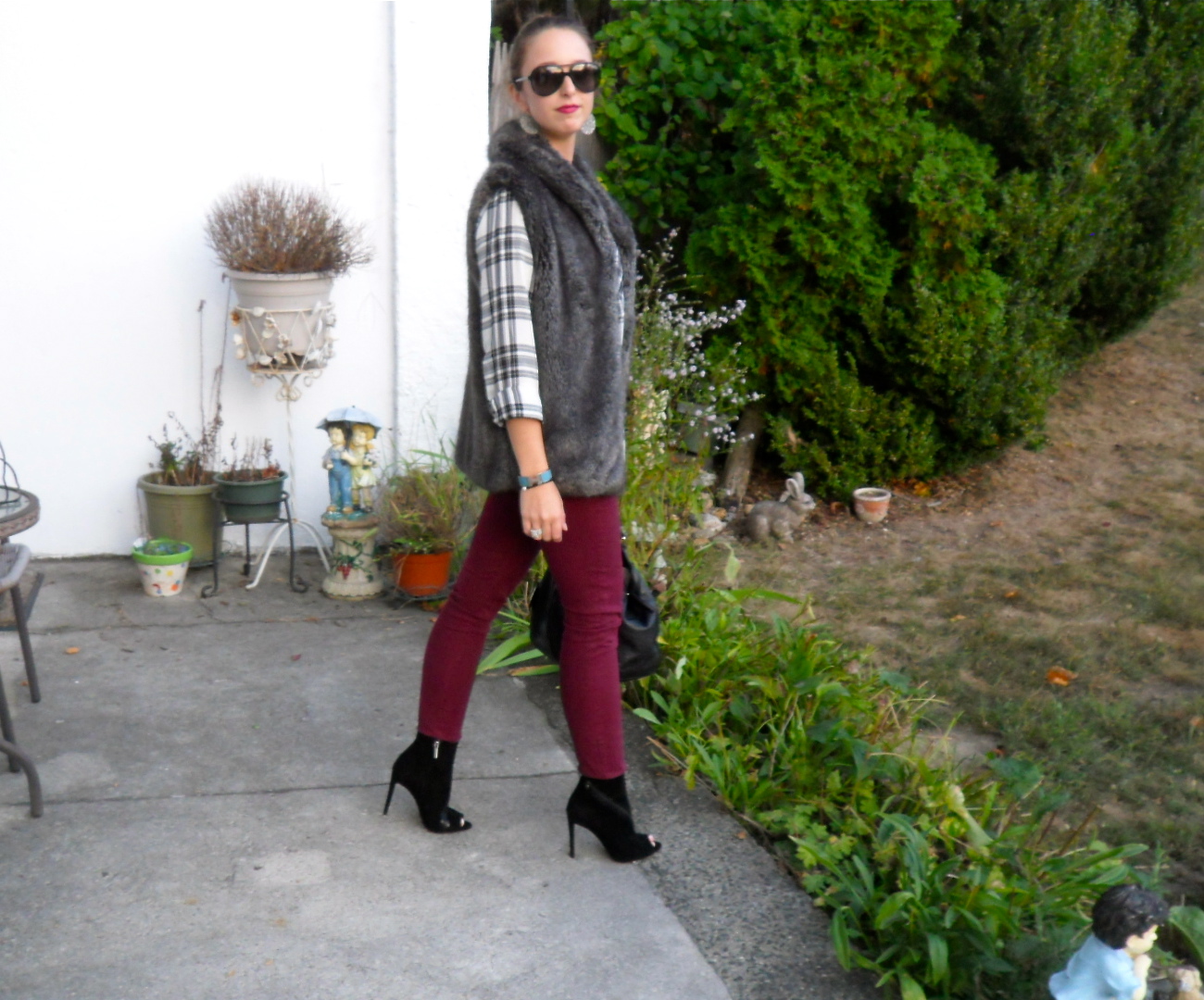 Shirt: Forever 21, similar, similar | Faux Fur Vest: Cejon, similar | Denim: Joie, similar | Shoes: Dior | Bag: Gucci
I love this outfit because it's so easy to go into your closet and pull these pieces out. Fur vest, plaid shirt, colored denim, heels – done. There are so many ways to make this outfit your own.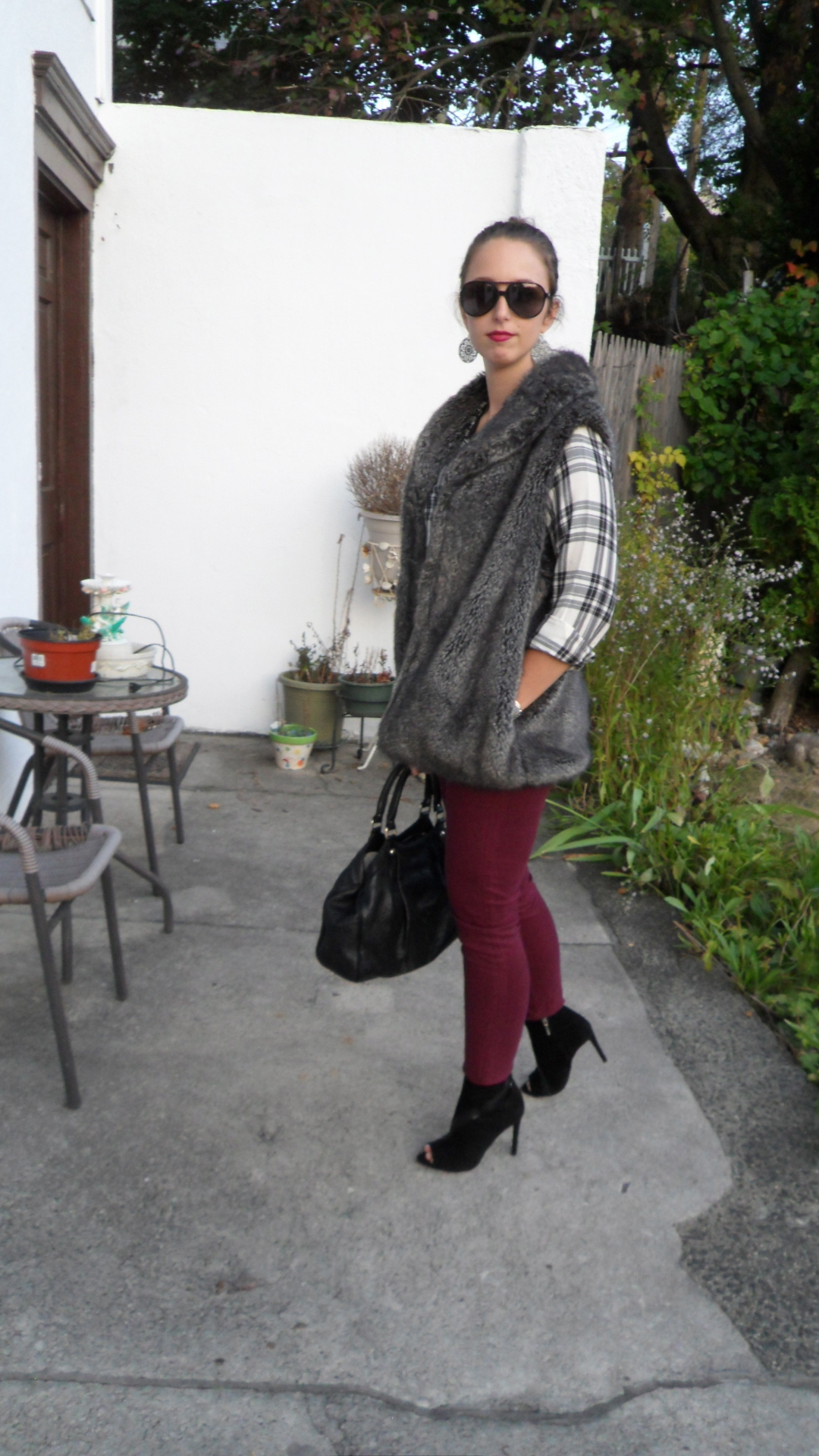 Lets talk about warmth. This vest is so heavy and perfect for fall. It always keeps my body warm which is why I can leave my arms uncovered, no extra layer needed. I love that this vest has deep pockets too, I can always shove my arms in my pockets if I get cold. And, the best part is, I look normal, not like I was planning on spending the rest of the day in a meat locker.
I hope you liked this look and as always, thanks for reading!
XO,
Simone