Hello everyone! Good morning! So excitingly enough today I took pictures three times before I could actually get them on my computer. Infuriated? Yes, yes I was. Even better, was that my camera deleted the pictures from the actual camera memory every time I plugged it into the computer. Finally, I just took the pictures with my old reliable iPhone. My camera is SO lucky that I'm a grown adult now and no longer smash inanimate objects into little pieces when they don't cooperate. HA (just kidding about that last smashing part)
ANYWAYS… Today with a lot of LOVE I bring you my post on watches. After my first watch purchase I literally became one of those people who cannot, not, wear a watch. My favorite watch is definitely Michele. I love that you can change the bands yourself and it gives the watch a completely different look. Take a look..
Michele Deco 18mm in Gold | Vintage Gold Rope Bracelet | Hermes Clic-Clac Bangle | SimoneJ jewelry
Michele Serein | Black Alligator Strap | SimoneJ jewelry Red Buddha Bracelet | Vintage Gold Rope and Charm Bracelet | Similar Large Gold Link Bracelet | Ippolita Bangles in Gold and Silver
The different bands make these watches look so different! It's like having a whole new watch. I also love fun Fashion Watches. I think everyone by now must own at least one MK watch. These are a couple of my favorites..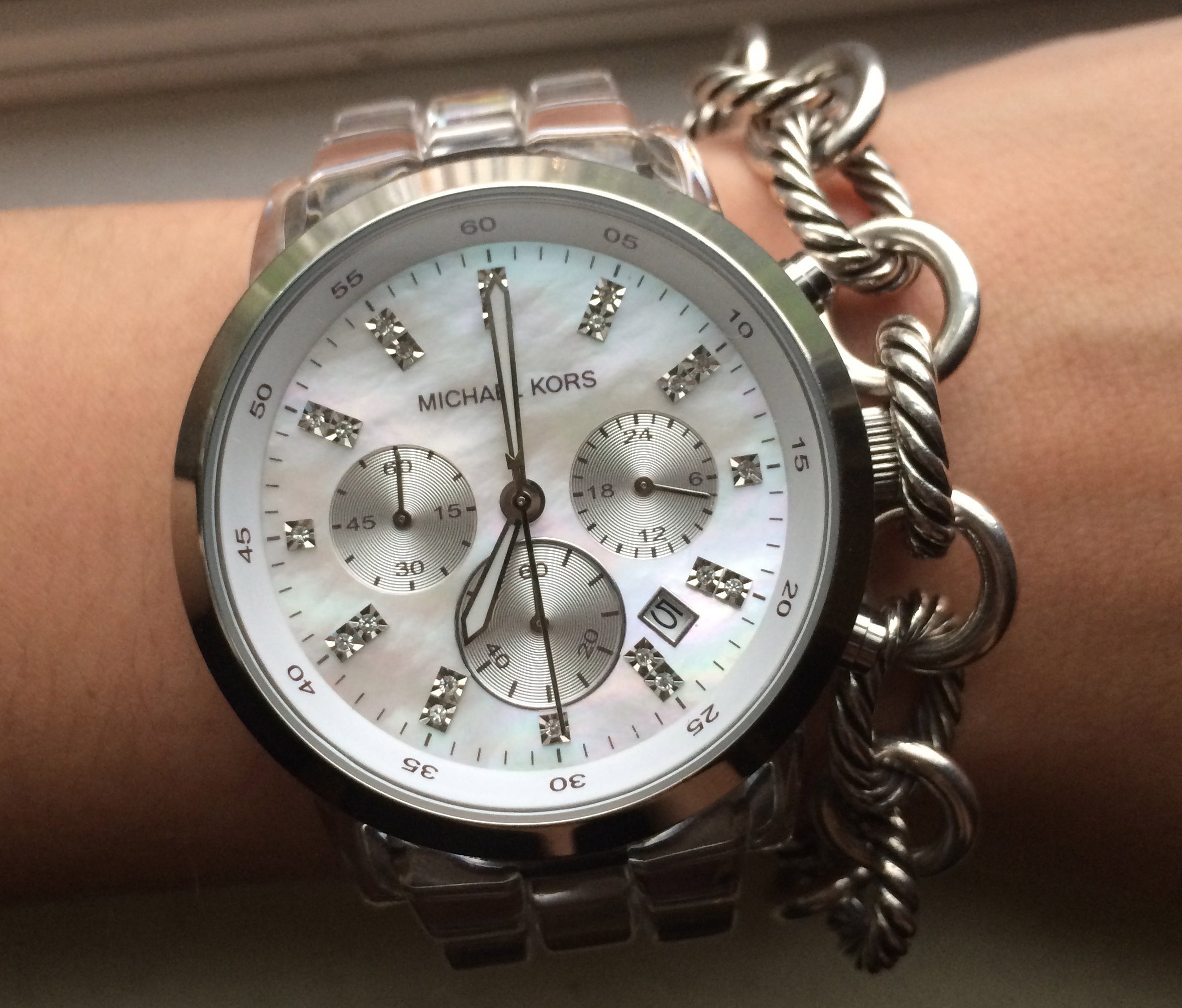 Michael Kors Watch | David Yurman Bracelet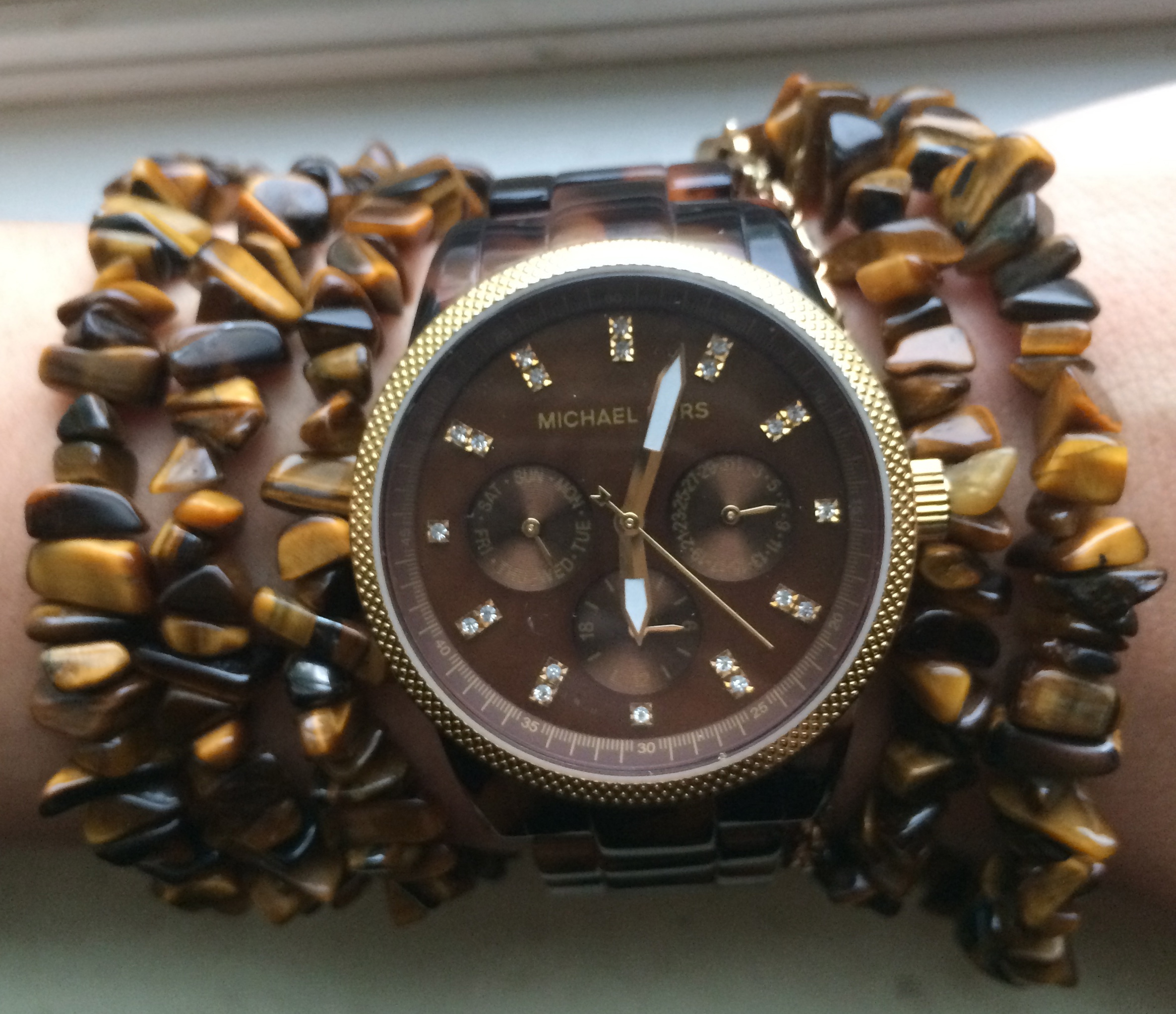 Michael Kors Watch
I still really like these because they're not typical MK watches. I love pairing my tortoise colored watch with my tortoise vintage Puka shells, it almost makes it look like a cuff. I'm also LOVING Shinola watches..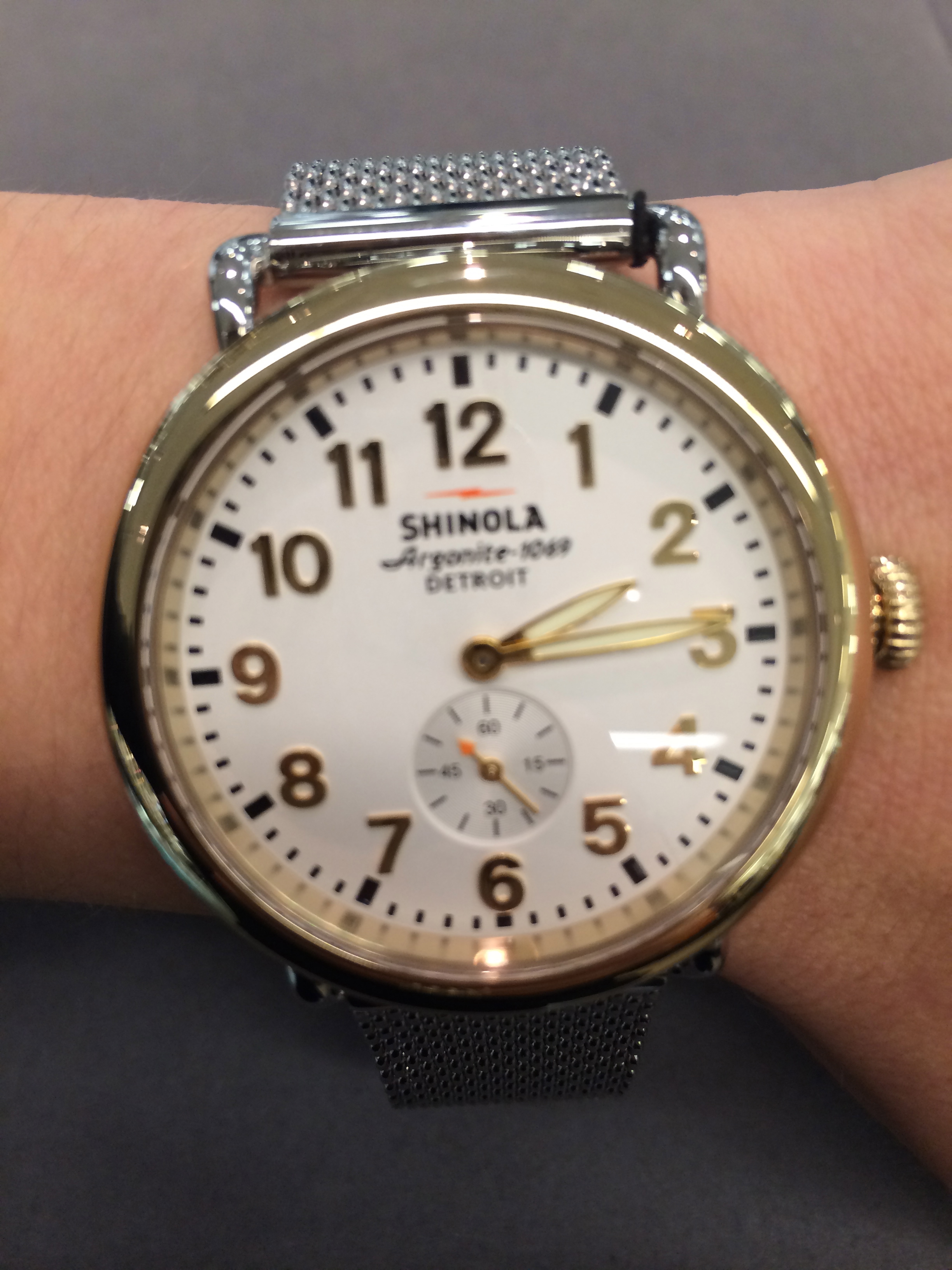 Shinola, Similar 
Did you know this whole watch is hand-made right here in the US, specifically in Detroit? They also have swiss parts, but are assembled in Detroit. The watch makers that work for Shinola were trained by Argonite, a swiss movements company. I'll definitely be purchasing one in the future. Now on to smaller watches..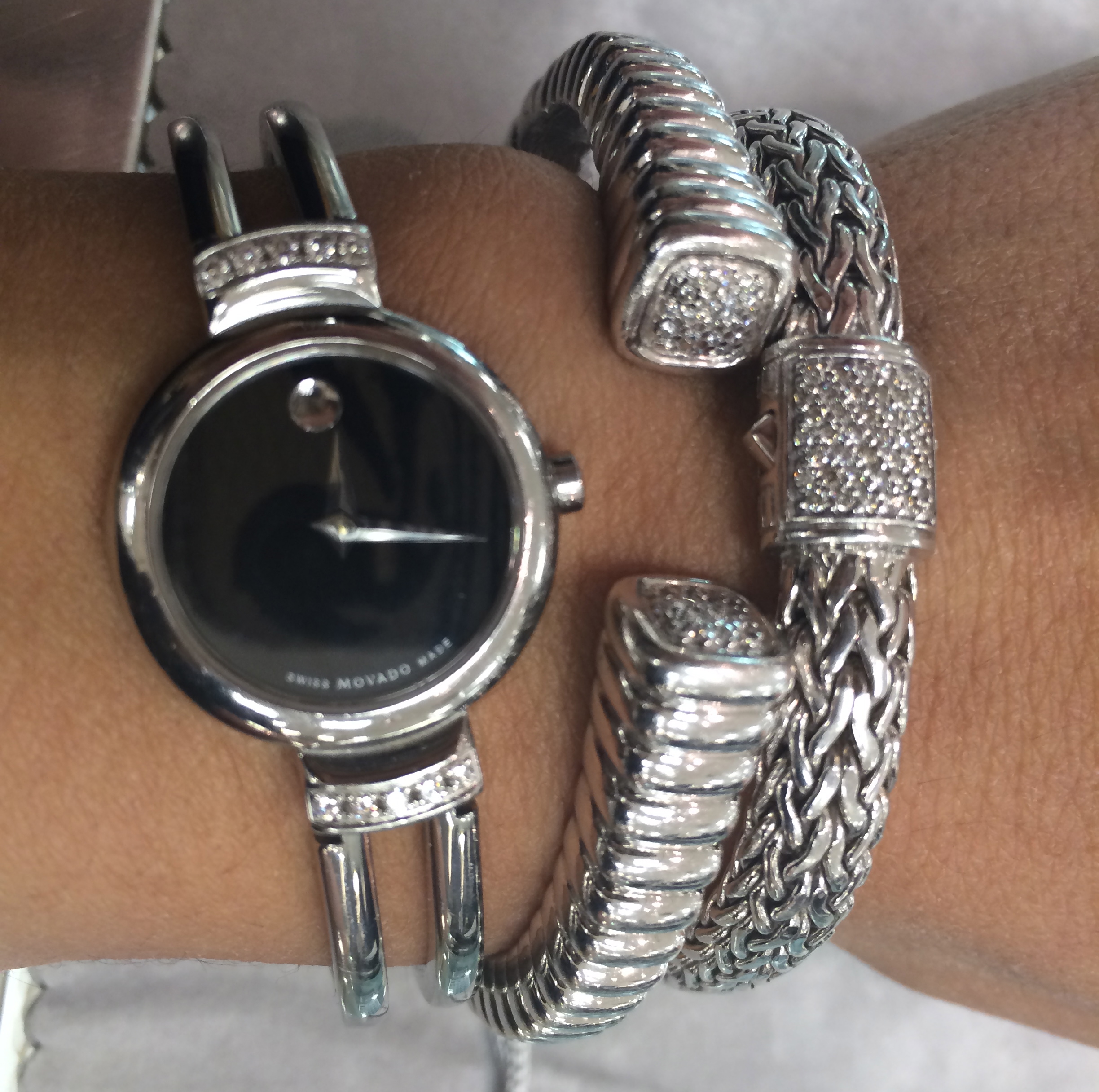 Movado Watch | John Hardy Bracelets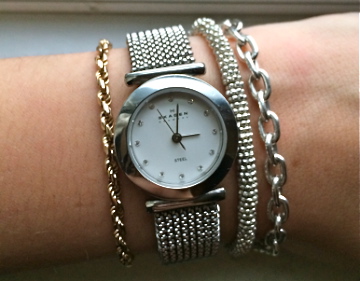 Skagen Watch, Similar
The Movado is not mine, but definitely a classic. I also love Skagen watches, totally affordable and a good look if you want your look to be understated. I always wear this watch on interviews or for important meetings.
Here's a few pics from @BlingBrigade on Instagram..
Tag Heuer Women's Carrera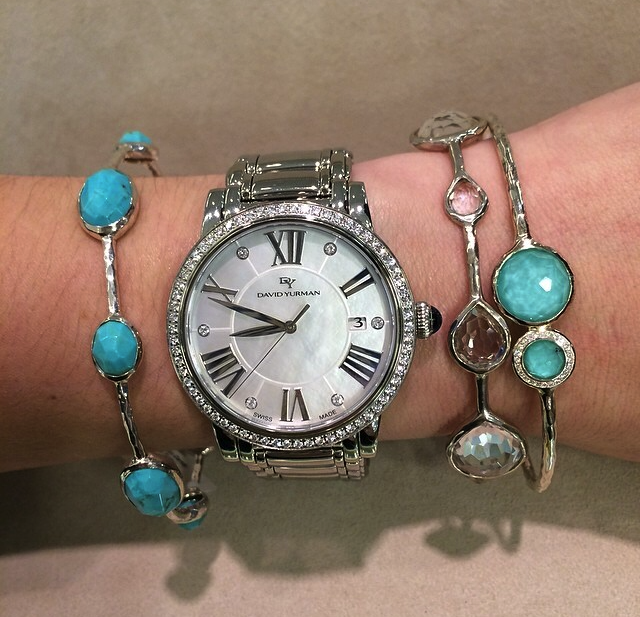 David Yurman | Ippolita Bangles
I definitely foresee a Tag Heuer and a David Yurman watch in my future. Oh, and an amazing tennis bracelet too. How gorgeous?!
Since I started wearing watches, I can't stop buying them! They are 100% a piece of jewelry I must always include in my wardrobe. Now, if I don't wear a watch I always catch myself looking at my wrist for the time.
I hope this post inspires you not only to start wearing watches but to add your bracelets in to compliment the watches you already own!
XO,
Simone