I'm going to go over a look that's perfect for fall festivities! Apple picking, pumpkin picking, a fall themed party – this outfit is situationally appropriate. Let's take a look..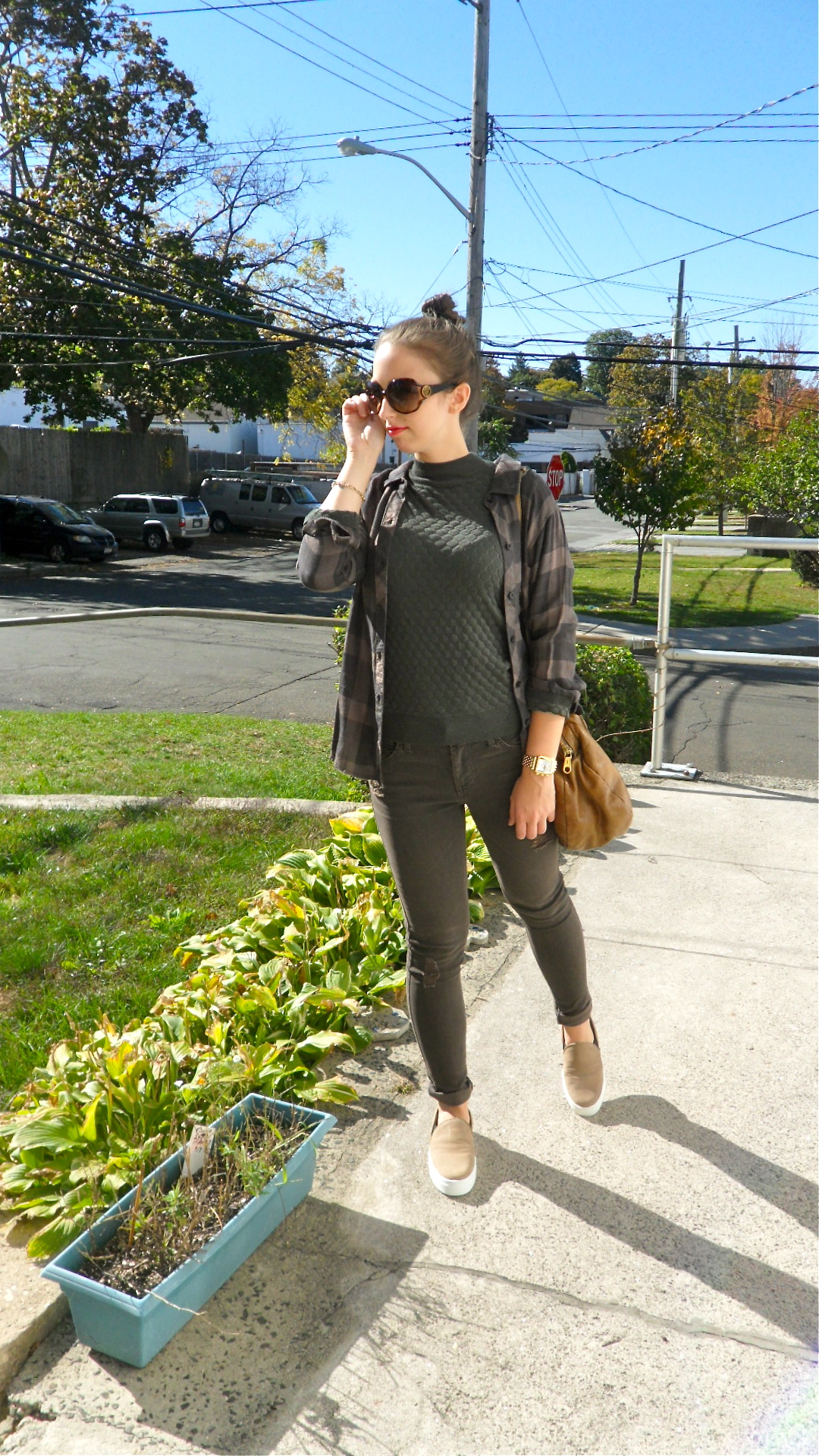 Shirt: Rails | Sweater: Forever 21, similar | Denim: James Jeans, similar | Shoes: Schutz | Handbag: Chloe, similar
When I think of pumpkin or apple picking outfits it's always classic denim, a warm colored plaid shirt and brown boots, maybe a brown leather jacket and an off white scarf depending on the weather. In fact, that's what I wore last year. This year, I wanted to take a less standard, edgier approach, and I think this outfit accomplished just that. Since slip on sneakers are so in, why not take advantage? These shoes are perfect for walking about the usually damp muddy pumpkin/apple orchids. I love the warm brown tones with the deep forest green sweater.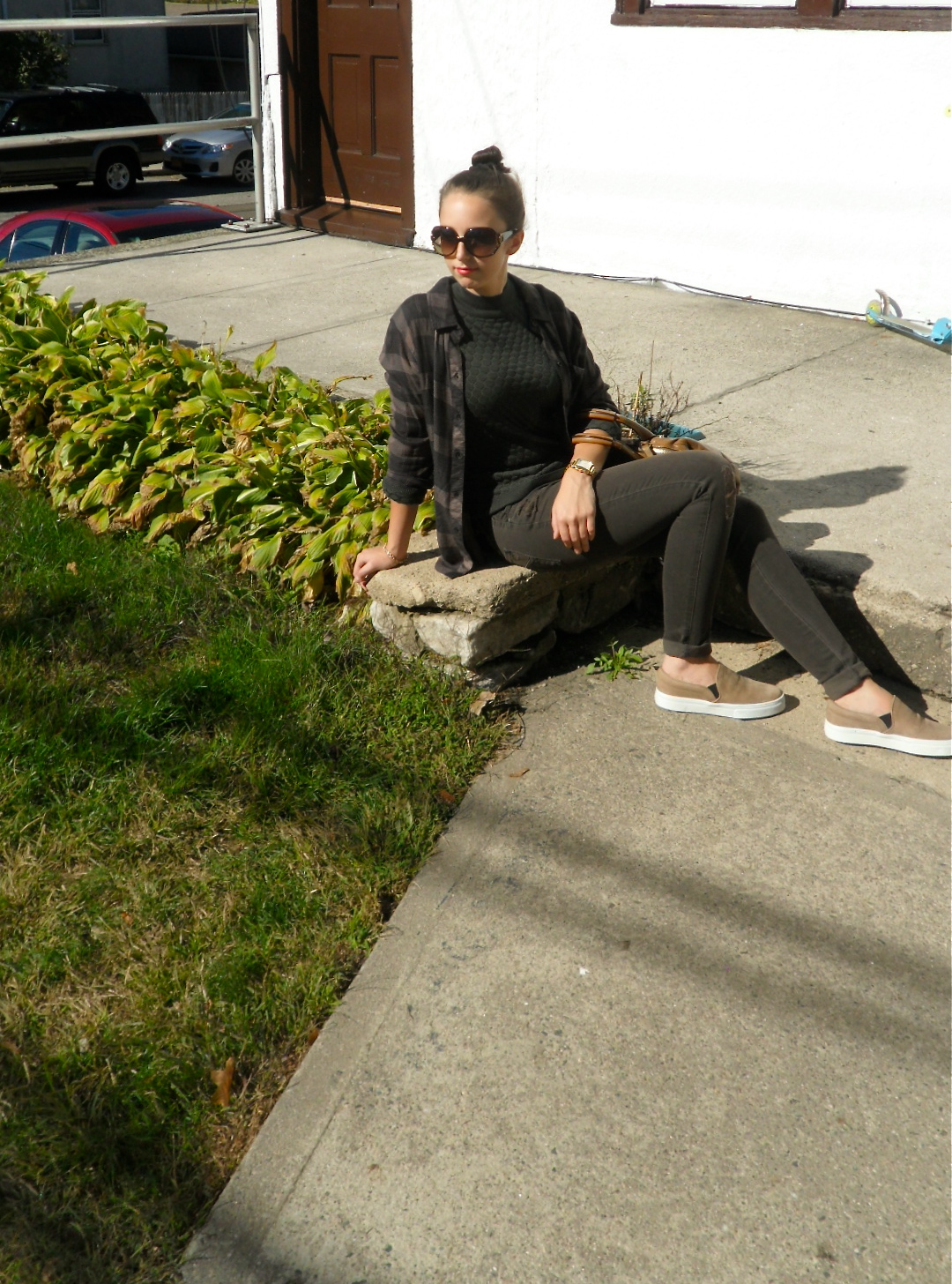 This bag is also perfect for being out. I love that even when I choose to use the shoulder strap it doesn't look totally hideous. You know?! Choose a bag that you can work with while apple/pumpkin picking. You don't want to be dragging around an arm bag while being active. Not cool.
Shop my look:
I hope this motivates you to change up your festive styles! Thanks for reading!
XO,
Simone