This outfit reminds me of the Power Women I always see running around New York City. They're in their high, high heels and they're running around on a mission. It's also happens to be the perfect look for a casual Friday in the office. Let's check it out..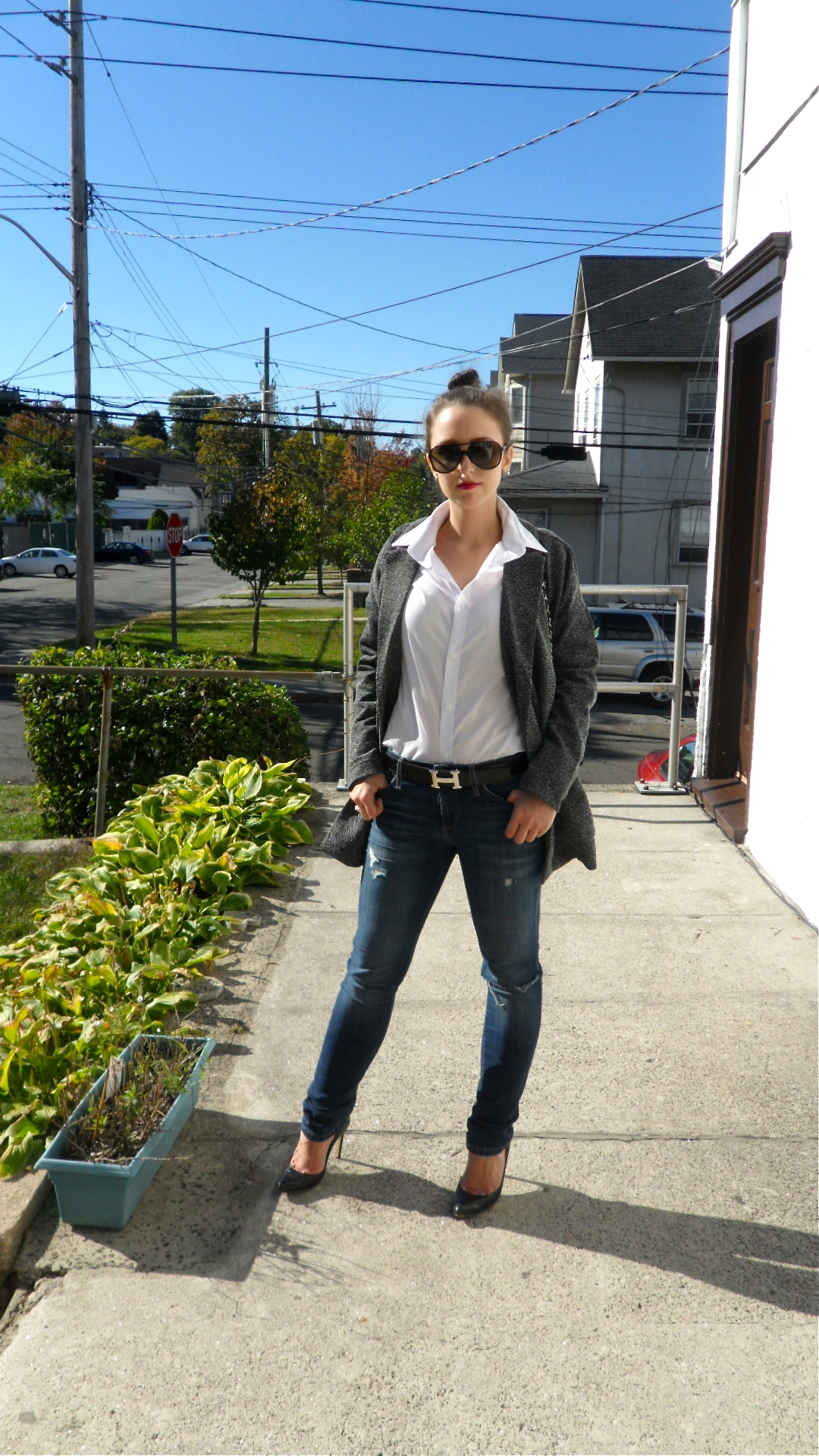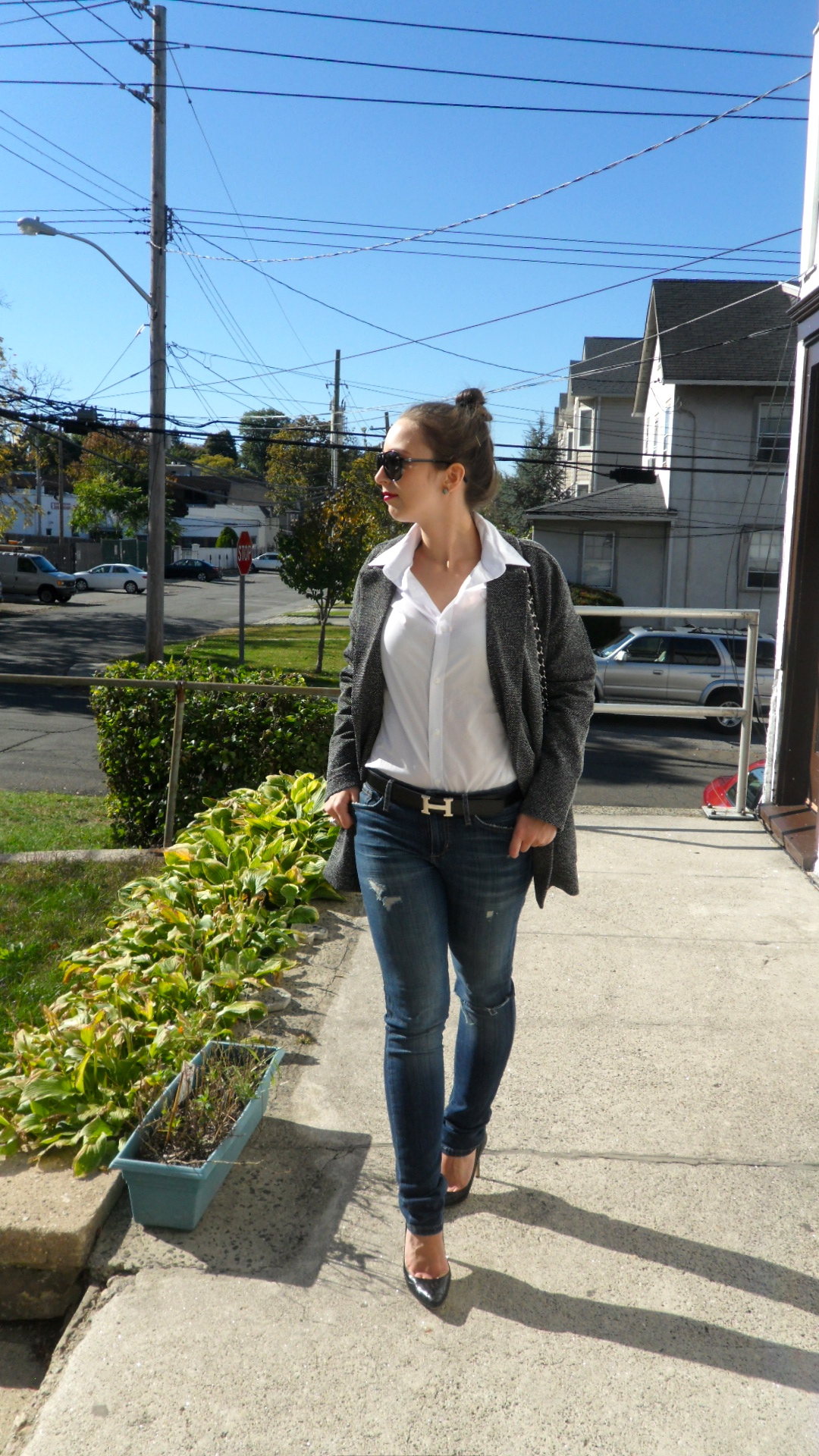 Blazer: Forever 21, similar | Blouse: H&M | Denim: AG | Shoes: Vince Camuto, similar | Bag: Chanel | Belt: Hermes
I'm so addicted to blazers, I can't stop buying them. Grey is definitely a have-to-have color this season, and I loved that this blazer wasn't structured like the blazers I usually go to buy. So the color + style was something that would work perfectly with my wardrobe. Pro Tip: Always hop on trends in a way that works for you. You don't have to buy exactly what you see on the runways to be "on trend".
I finally found the perfect man tailored white blouse. I'm so obsessed! It is
definitely a wardrobe staple/necessity. I see myself wearing this a lot. This
shirt says I mean business, even while wearing jeans. It's also very serious,
yet when paired with denim and a drop shoulder blazer it can be perfectly
casual.
Shop my look here:
I hope you enjoyed this look, thanks for reading!
XO,
Simone