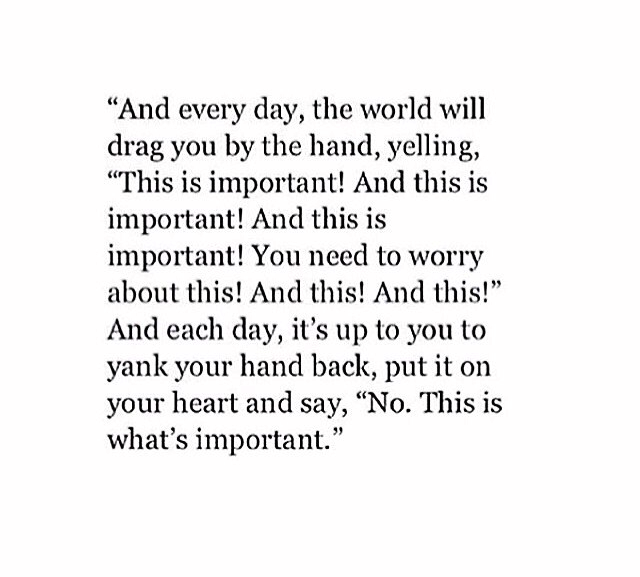 Perspective. Always keep everything in perspective. It is your job to make sure that you always remind yourself what's important. Yes, it's important to go to work – but its not so important that you should miss a doctors appointment, or a very special event. I see people do this all the time, they're always putting the wrong things first in their lives. By no means am I saying call out of work and make your coworkers lives stressful, but plan for everything and make yourself and the things you need to do for yourself important and a priority. You are a priority and you are the only one that can decide what's important in your life.
Sometimes it helps to make a list (from you to you) of the top five things that you always need to do for yourself. Sit down when you have your mind clear and make this list and stick to it. You have to make it a point to make yourself a priority. Here's my top five things (for lack of a better word) that are important priorities to me:
1. Always make time for your family & friends.
2. Money will never be more important than my sanity. Love what you do.
3. Don't rush through life. Enjoy every moment, good or bad.
4. Your health is important, invest in it.
5. See the beauty in everything.
Today I challenge you to make a list! I'd love to see some of your top fives in the comments section! Also, remember once you make your list you must commit to it. Put it at your desk at work, nightstand or even on your refrigerator so you always remember what's truly important!
XO,
Simone