This week I was so lucky to have my good friend Amanda (@amandaelle_photography on Instagram) take pictures of my outfit. It was so much fun wearing heels and taking pictures in a not so heels environment. I loved that the water and sky backdrop complimented the colors in my top and blazer. Take a look..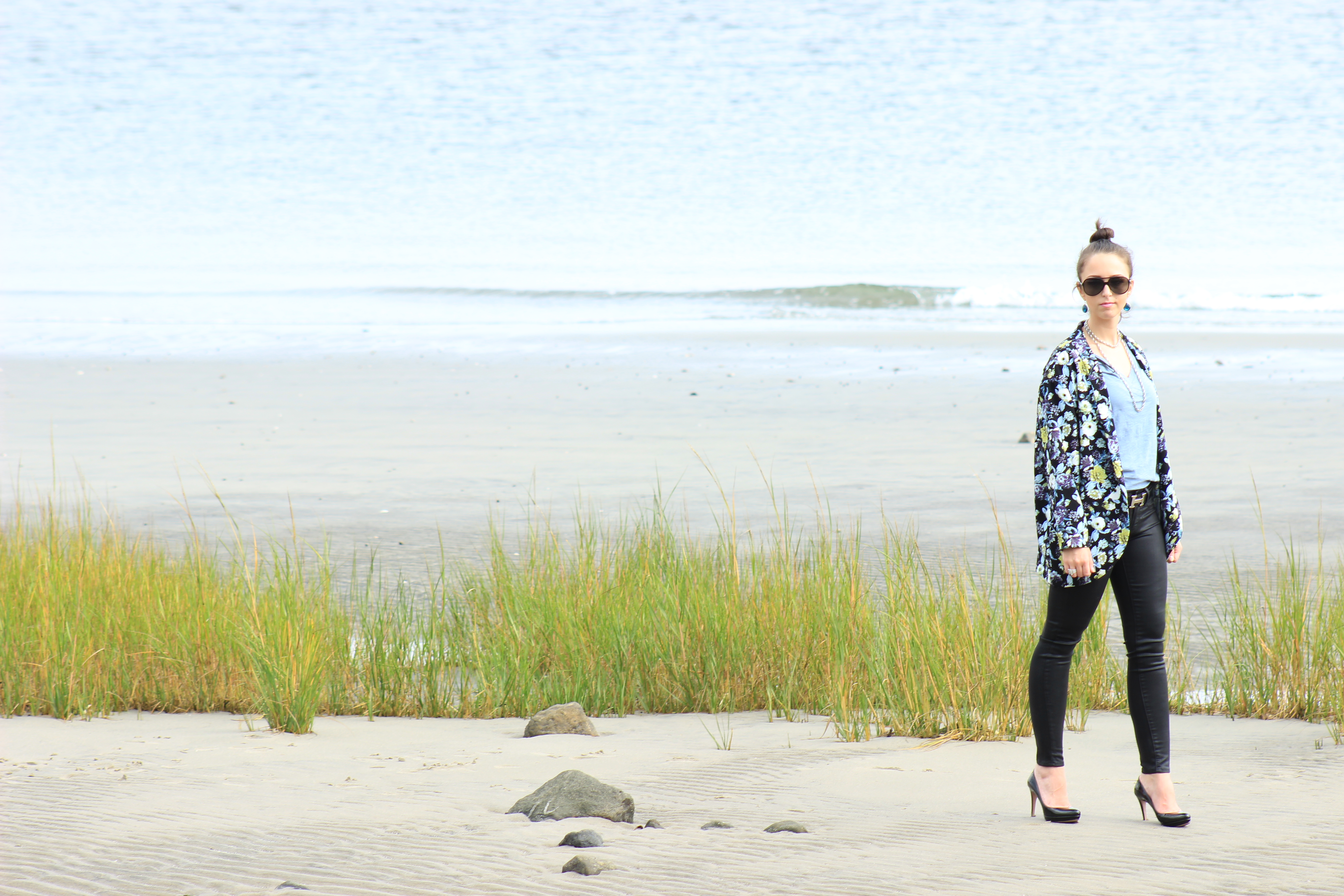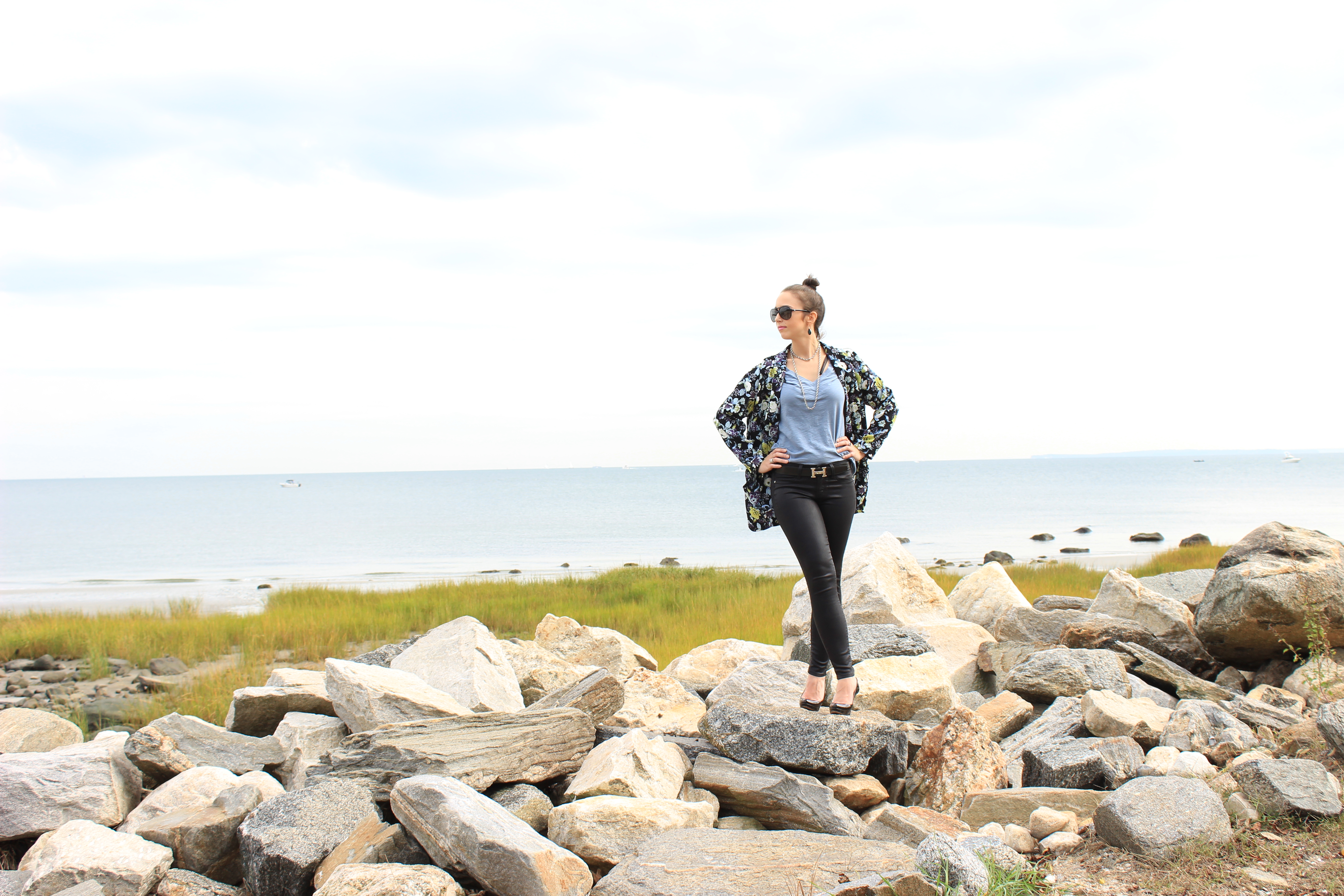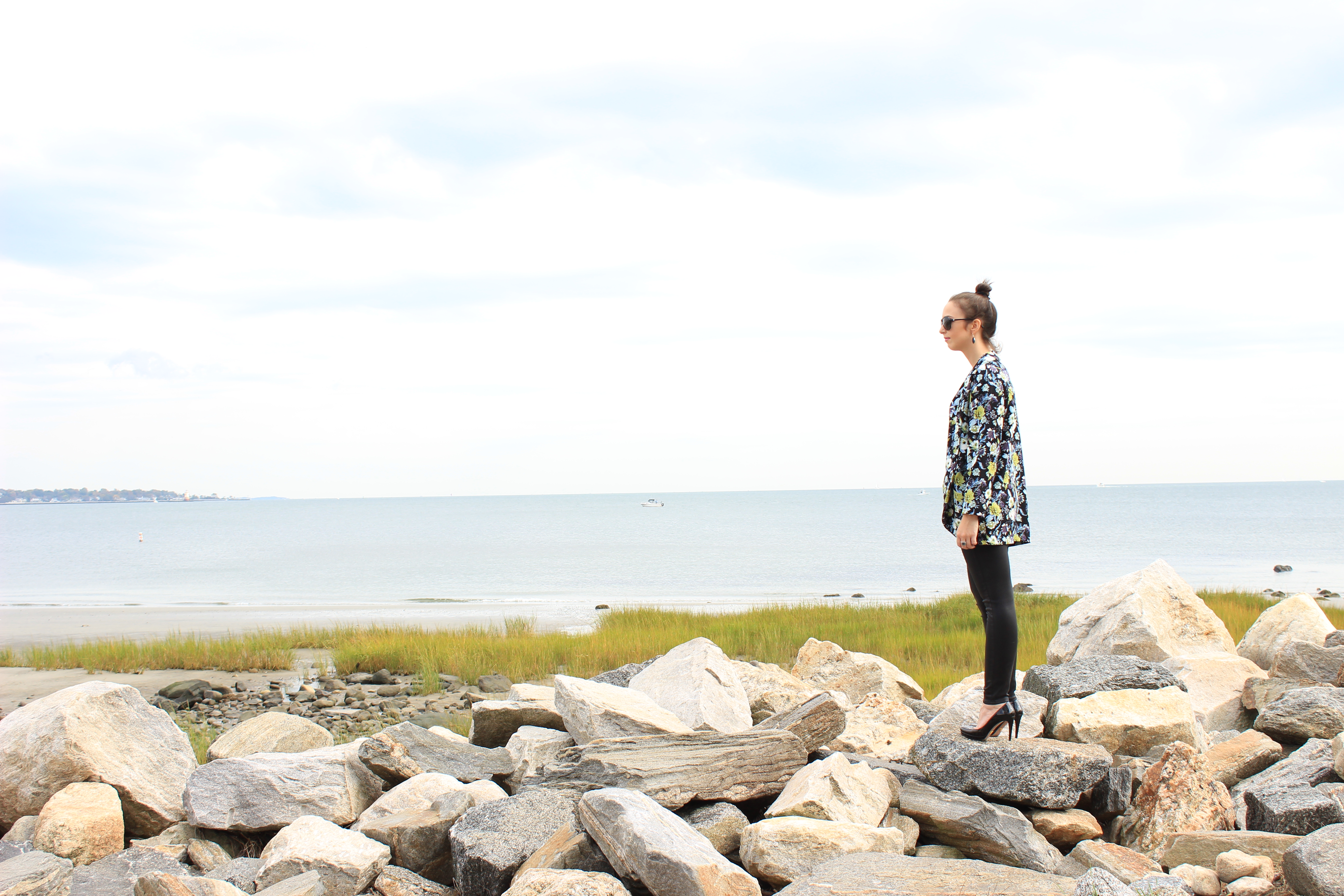 Blazer: H&M | Top: Forever 21, similar | Denim: Paige | Shoes: Prada, similar | Belt: Hermes, similar
To answer your first question, yes I totally wore my Prada shoes in the sand, and honestly I'll never buy another designer besides Prada again (half kidding). Granted the sand was rather hard so I wasn't really sinking, but once I was back on the sidewalk, you couldn't even tell they had been in the sand. Quality check, 100%. Definitely invest in Prada shoes.
Being that blazers are my uniform, I was so happy when I came across this one. I love the vibrant cool colors up against the black material. It's also uniform for me to wear all black with one "pop" item, so instead, I grabbed a pale blue shirt. Forever 21 is my favorite place to grab something in color, to see if I like the color on me before I go a purchase a nicer quality item in a similar color. It's such a New Yorker problem to want and purchase everything in black.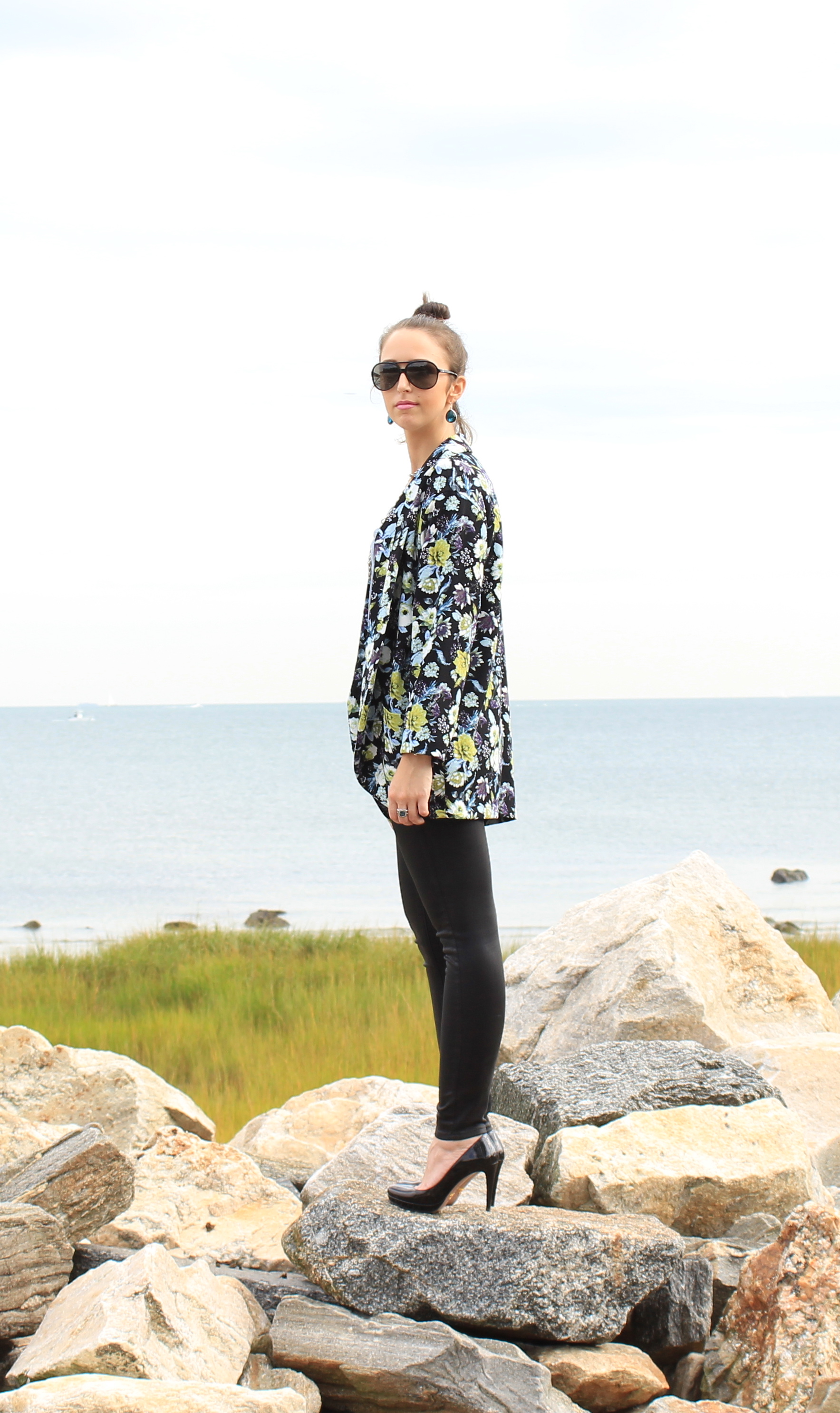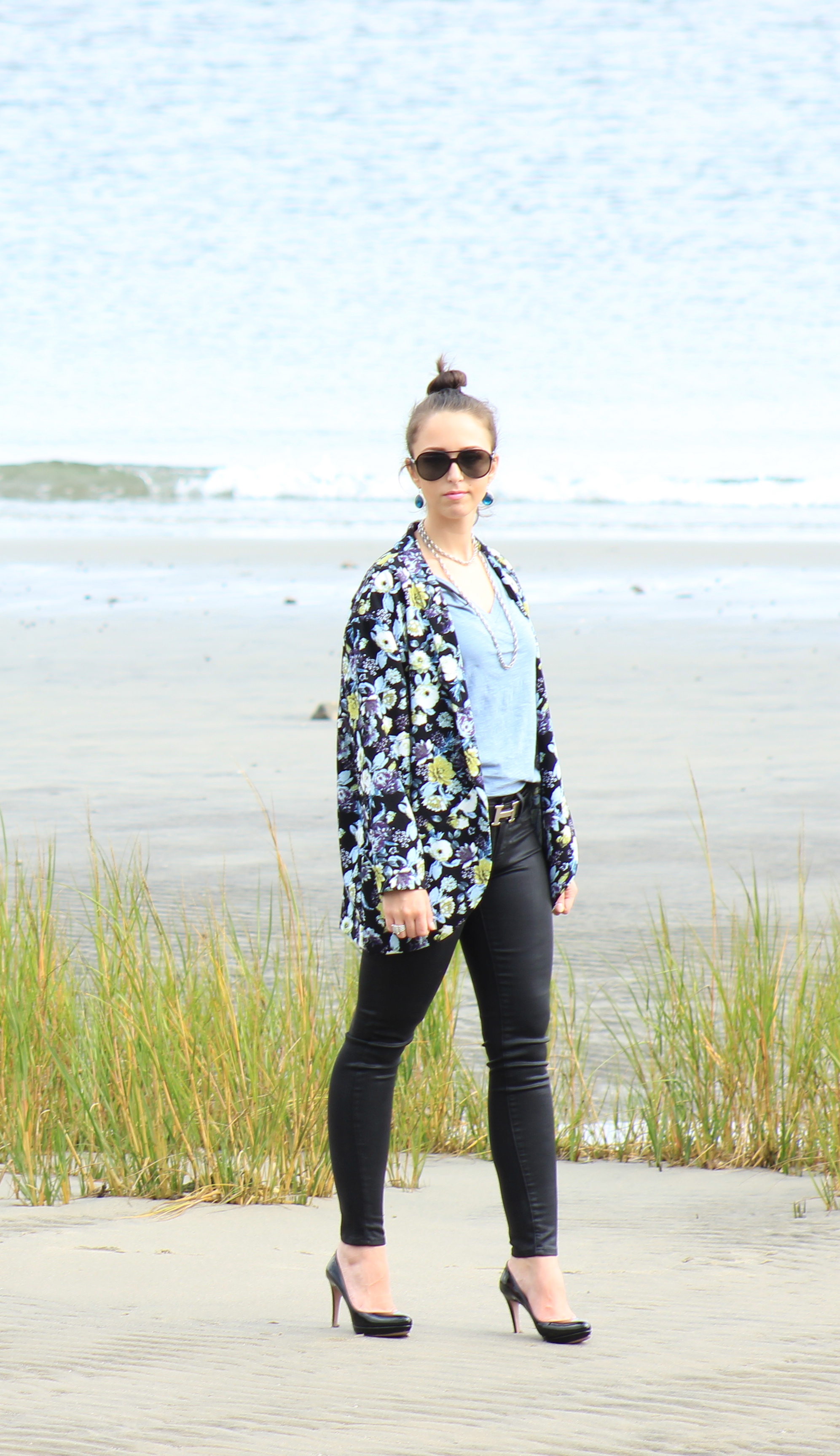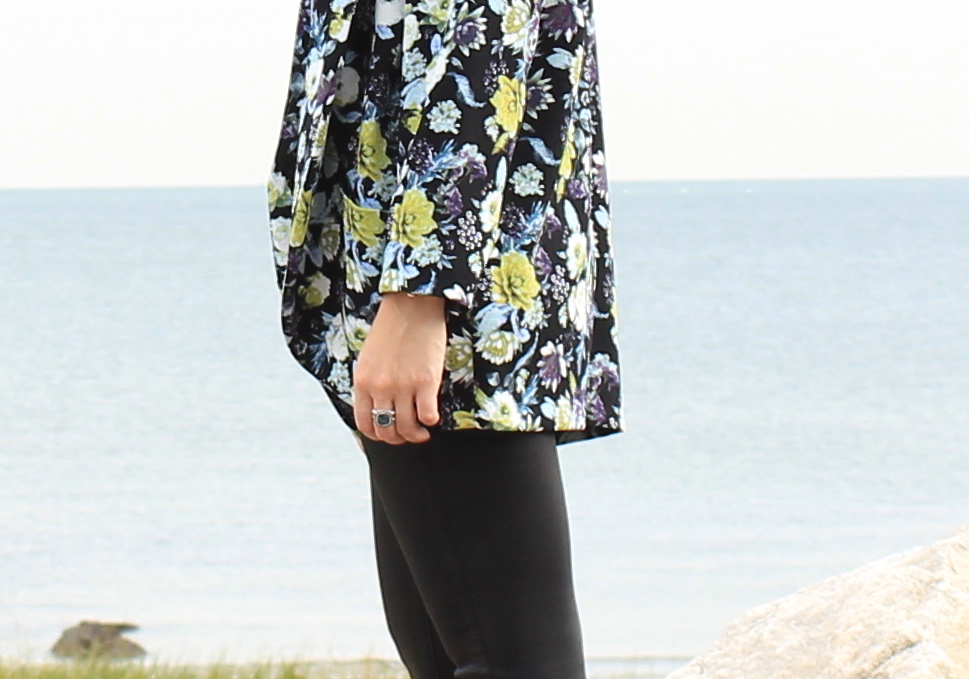 Earrings: Ippolita, similar | Ring: David Yurman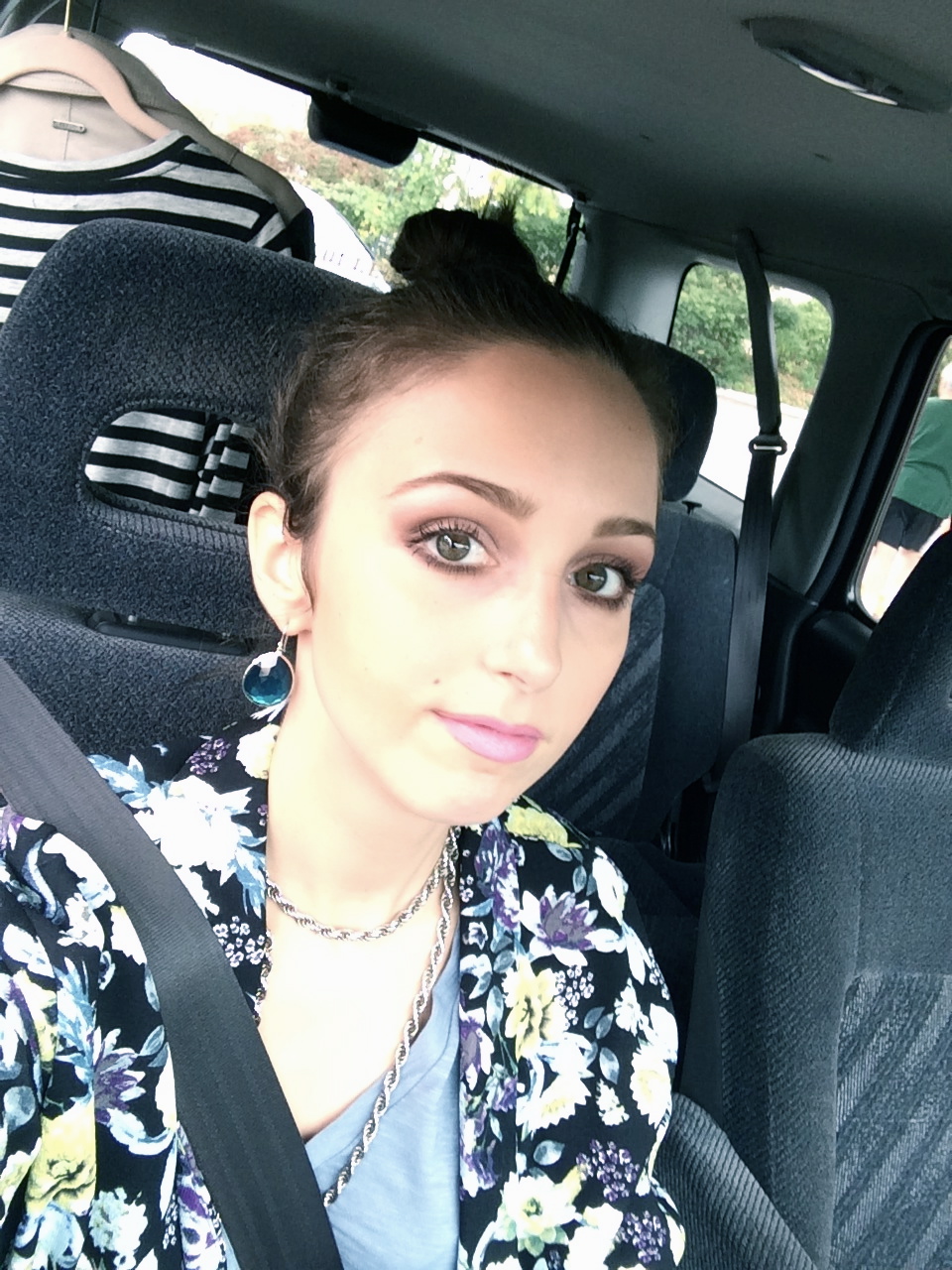 Shameless pre-photo shoot, red light, iPhone selfie, duh. Although I always wear sunglasses in my pictures, I do always have makeup on under them.
I could see myself wearing this look shopping, having lunch/brunch, at a fall party and really just doing anything casual where you feel like you should be a little dressed up.
Shop my look here:
I hope you enjoyed this look and Amandaelle's creative photography style! Thank you for reading!
XO,
Simone