It's no secret I love neutrals. So this Wednesday I'm bringing you a casual look perfect for anything you have planned after work. Take a look.
Top: Forever 21, similar, similar | Shorts: Aqua, similar | Shoes: Vince Camuto, similar | Clutch: MYO Accessories | Earrings: Charming Charlie's, similar
Sometime's I find great pieces at Forever 21, this shirt being one of them. I love how the buttons are cover in material. That's always something I look for when I'm looking at less expensive clothing. The details. I paired this shirt with these fun flowy shorts from Bloomingdale's. Perfect for drinks after work or even a nice rooftop or waterside dinner.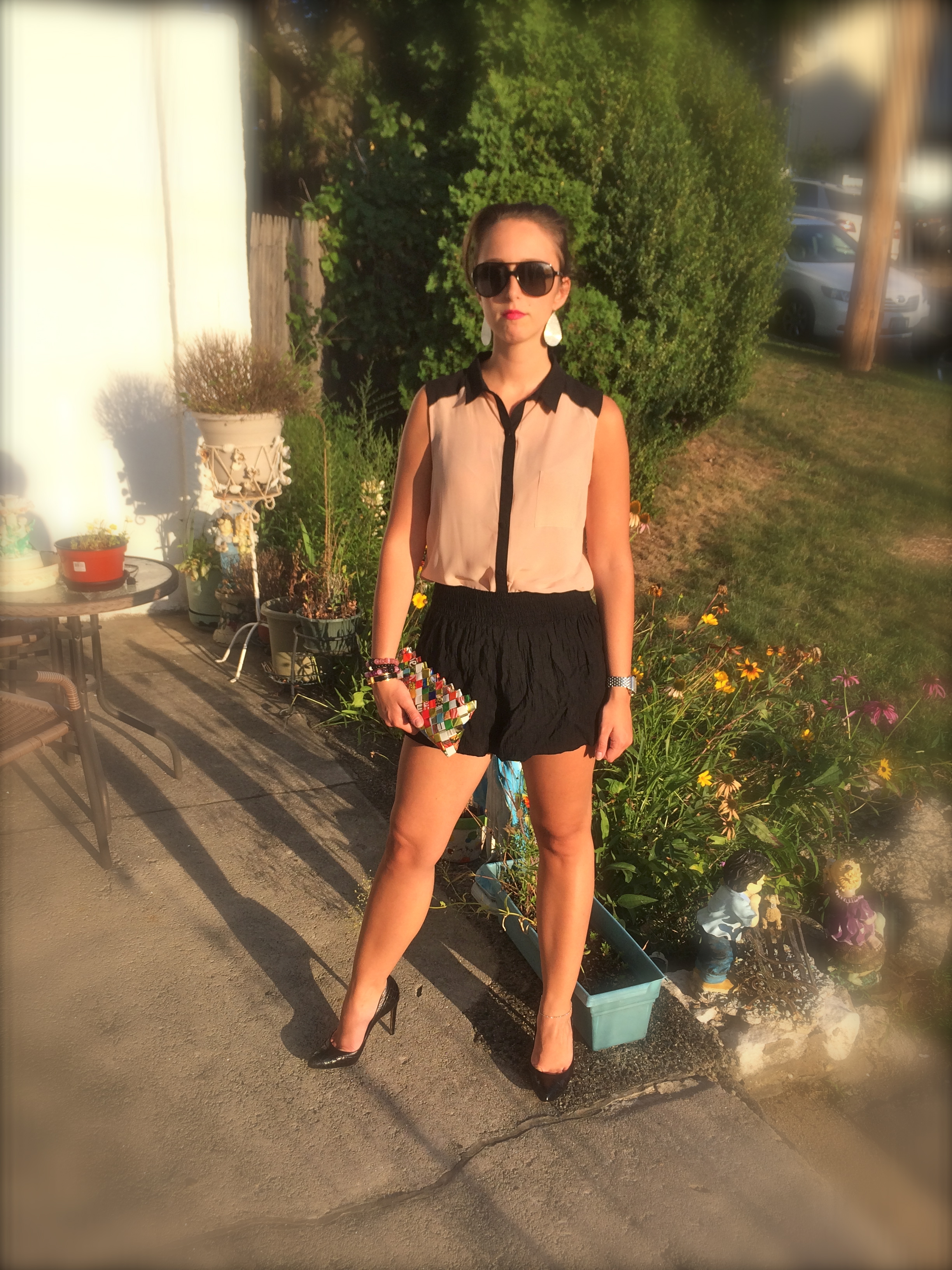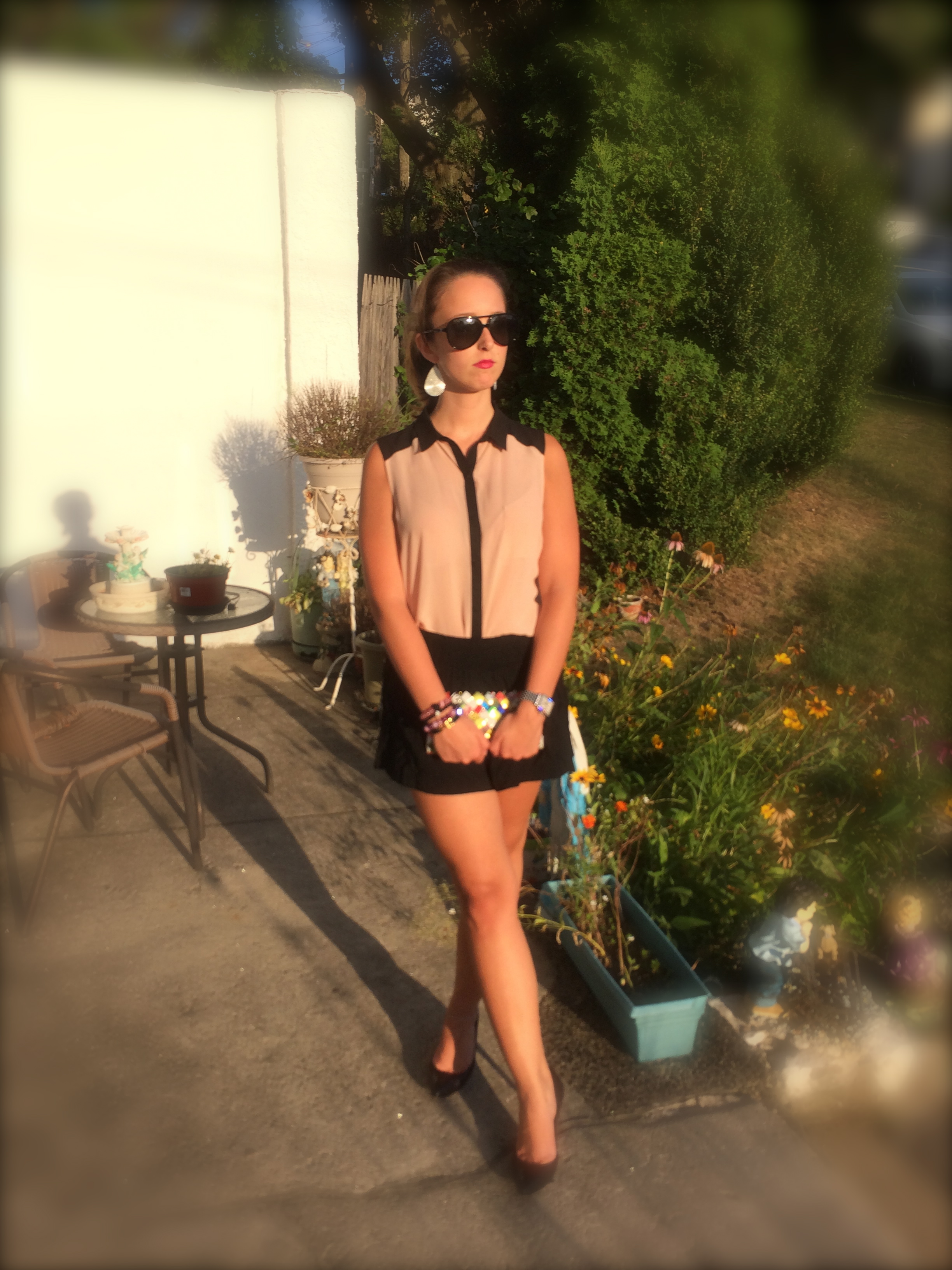 I don't always wear heels with shorts, but I feel like I should more often. I love how the shoes dress up the shorts. With flats, this outfit would not be the same, nor appropriate in a nicer restaurant.
Bracelets: Hermes, SimoneJ jewelry
Honestly, I think my favorite part of this outfit is the clutch. My mom bought it for me such a long time ago and I'm just starting to appreciate it. It's made by a company called MYO Accessories, you should check out their site. They employ people in Mexico and pay them a fair price for their products. I love any company that gives back to that extent. Everyone should be treated fairly.
I hope this inspires your outfit later this week or over the weekend. Pull out all those shorts from your closet; you're not going have much more time to wear them! At least in New York. (tear) haha Anyway, thanks for reading!
XO,
Simone