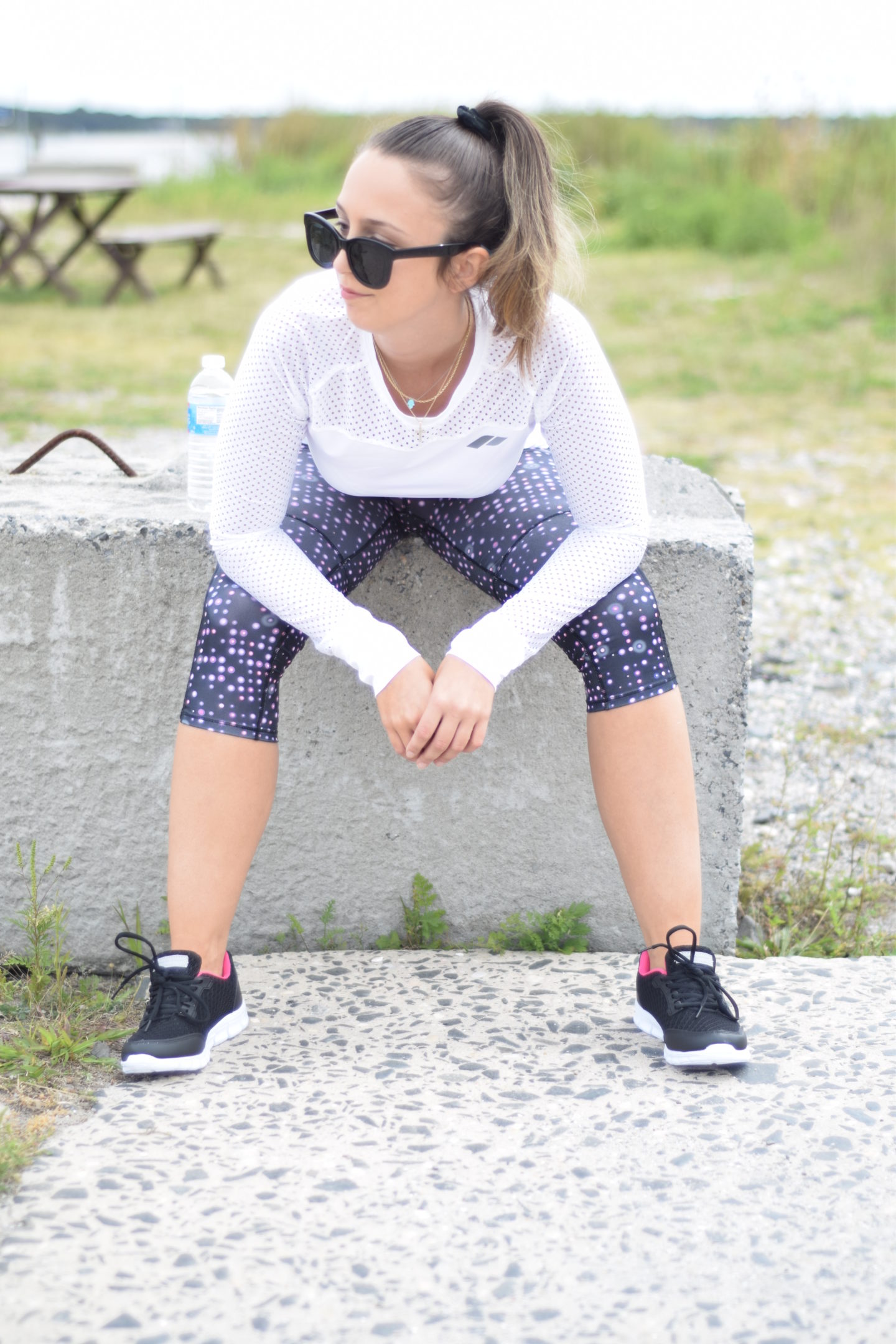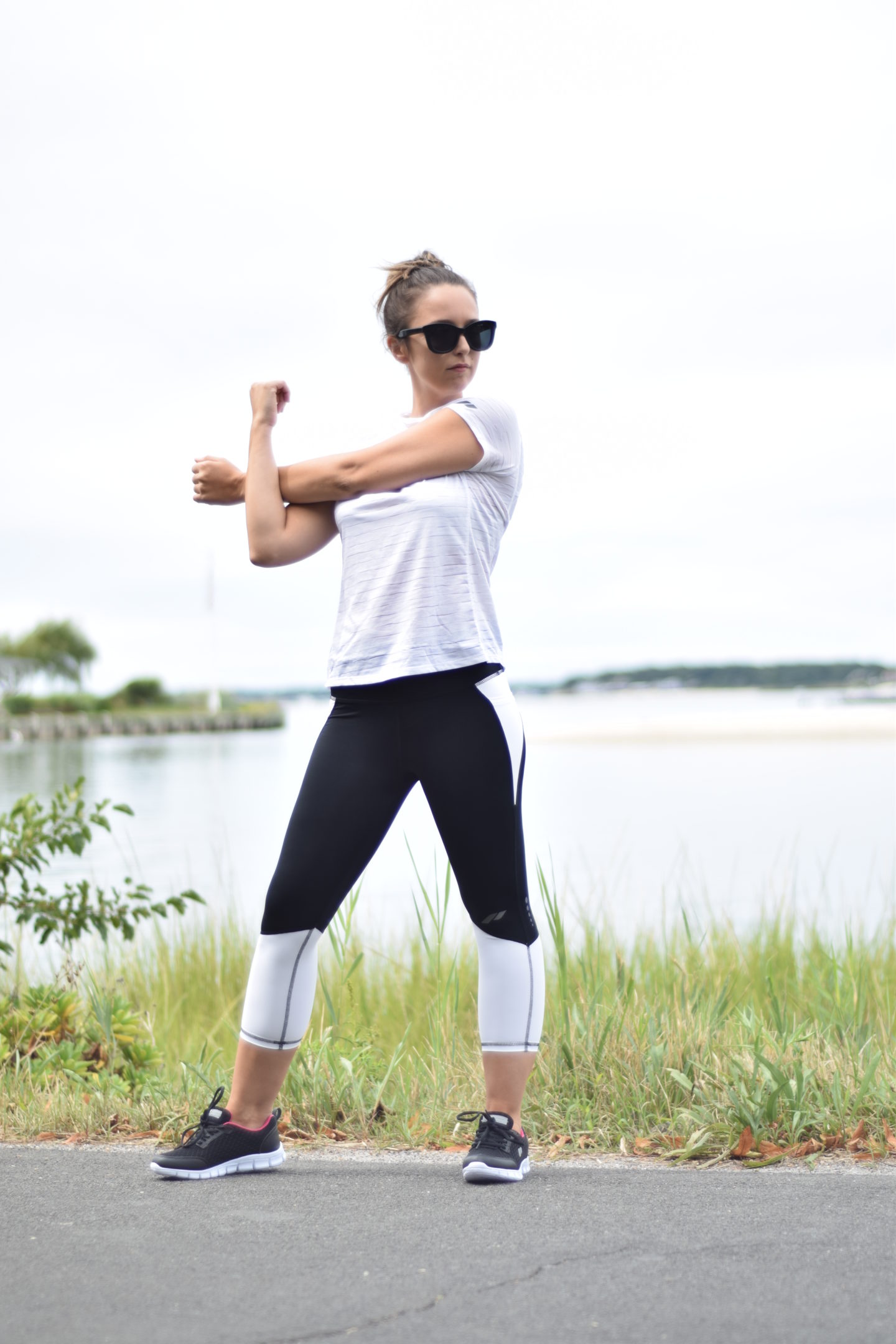 Outfit + Sneakers: c/o ProPlayer
As Fall rolls in, it's a great time to reevaluate any goals and/or resolutions you may have put in place at the beginning of the year. Check out mine here. It's also a good time for a fresh start if you're looking for an excuse to start something new. Or to form a new habit [post on this here]. For me, it's a new goal, fitness.
I swear I try to work out as often as possible. But working out can be exhausting for me, it always has been. Commuting to the city takes up a lot of my time now, so when I do workout it's at 5:30 a.m… I think back to all the worthless excuses I used to make, and I think about now, and I'm actually really exhausted now! Ha! So, as they say life doesn't get easier, I need to get tougher on myself. At least in this aspect of my life. Health and fitness is so important to your well being.
Tips On Setting Fitness Goals:
Be Accountable: Personally I find telling people my goals helps me hold myself accountable. If no one knows that you're trying to eat healthy, your friends may still ask you if you want pizza for lunch. This is a really hard temptation that you can easily avoid if you tell your friends. That way they won't suggest eating the junk food you so would love to have!
Set Achievable Goals: I like to do this week by week. My current goal is to do yoga at least three times a week and cardio once a week. Start small and work your way up. Set goals per week. This makes them easier to achieve because you can easily see the light at the end of the tunnel [aka Friday]!
Reward yourself: If a new outfit won't give me motivation to workout, I don't know what will! Ha! But seriously, as you achieve your goals it is important to reward yourself. Plus, when you purchase something you can use to work out in, it makes going to the gym the next day that much easier!
Have fun. Working out doesn't always have to be at a gym. I love hanging out with my seven year old second cousin and his German Shepard puppy and just running around. Surround yourself with people who make you want to have fun! It is not required that exercise be serious.
Like a new workout playlist, new workout clothing gets me so excited to work out! I love the ProPlayer compression leggings because they keep my muscles warm and actually improve my workout. The tops are breathable and the sweatshirt is so comfortable. I think the best part is I like how I feel in them, confident. I normally can and will never wear a print on my legs [because monster thighs] and I LOVE how I look in these purple dots. If you want workout clothes that will change your attitude about working out, you've got to check out ProPlayer!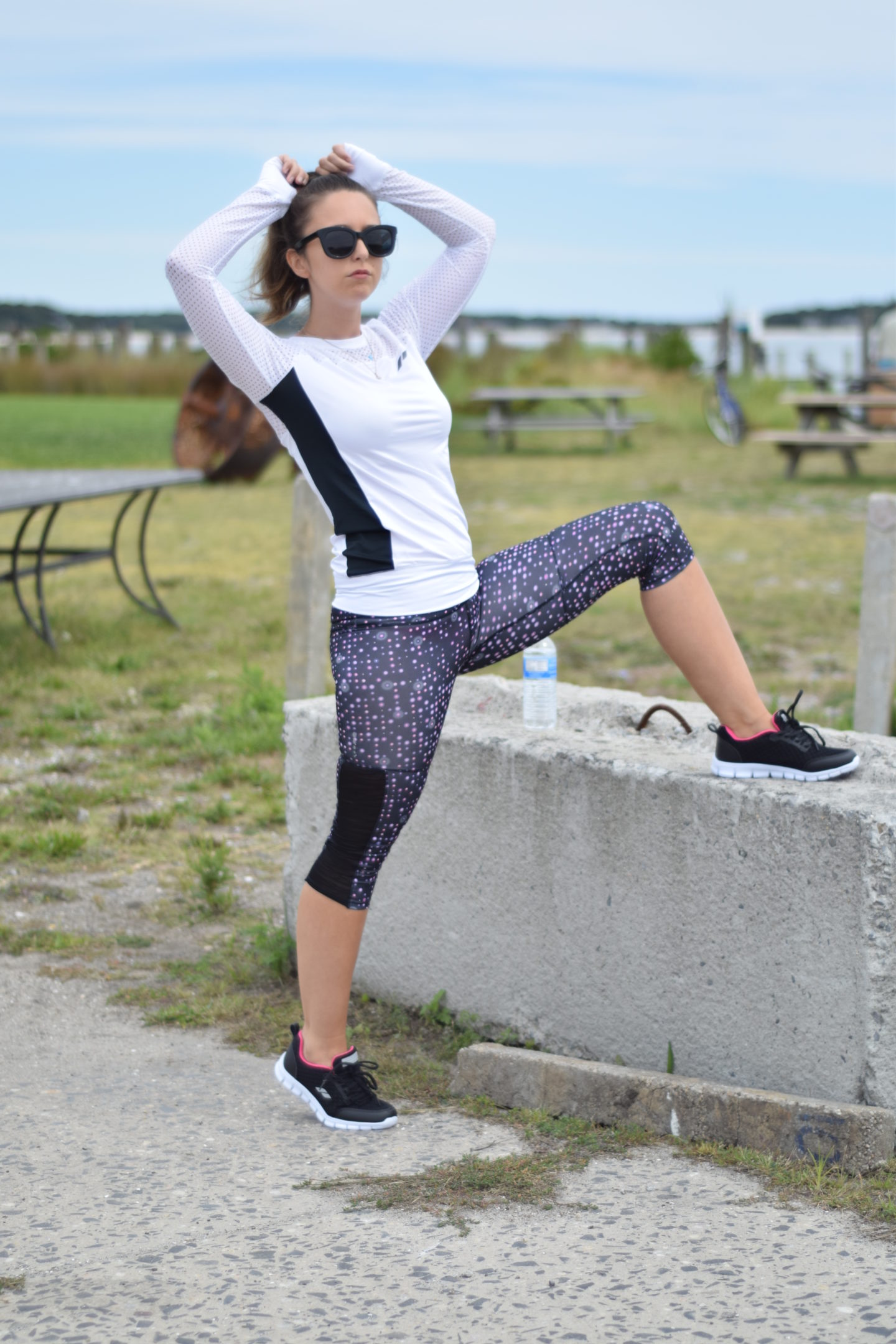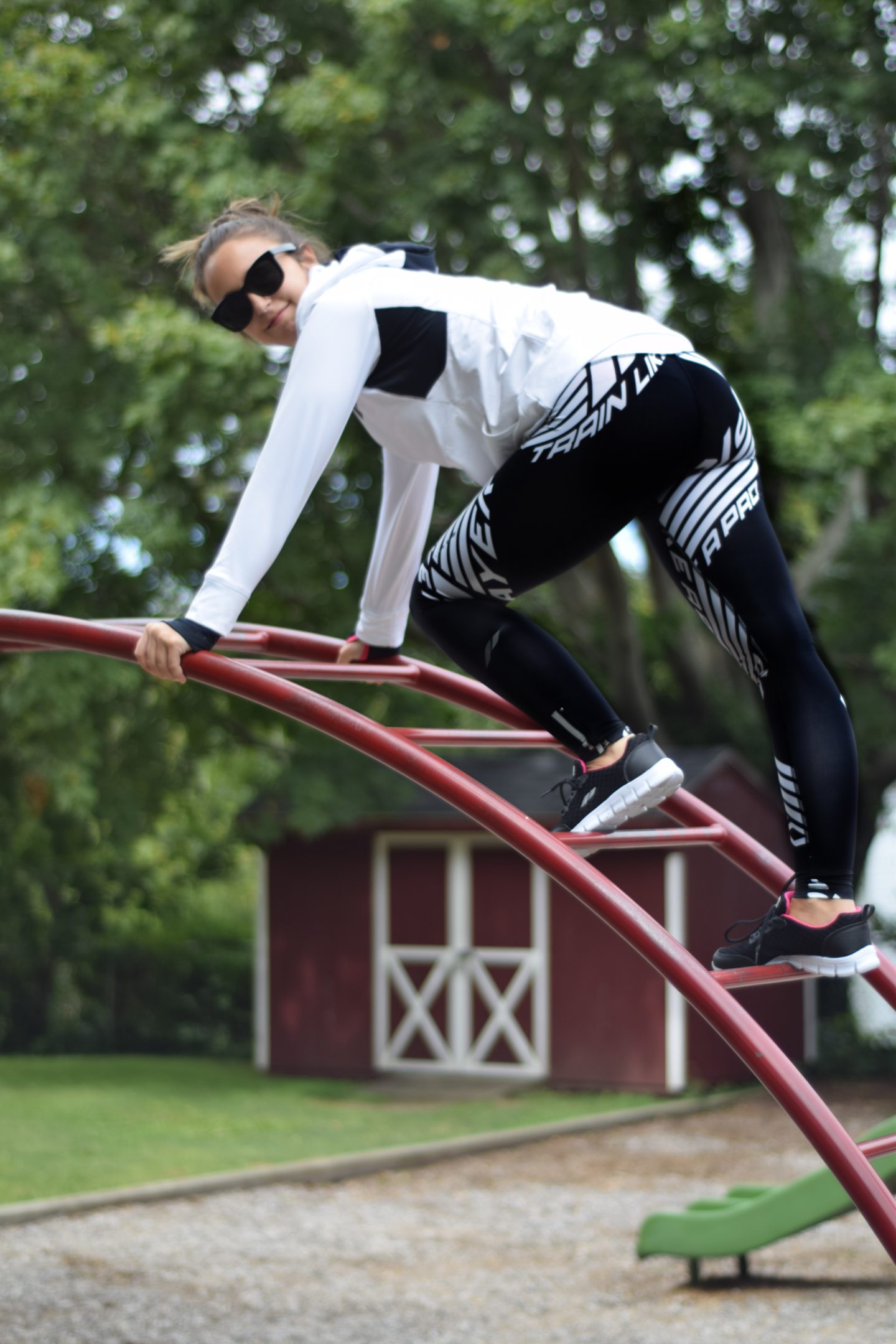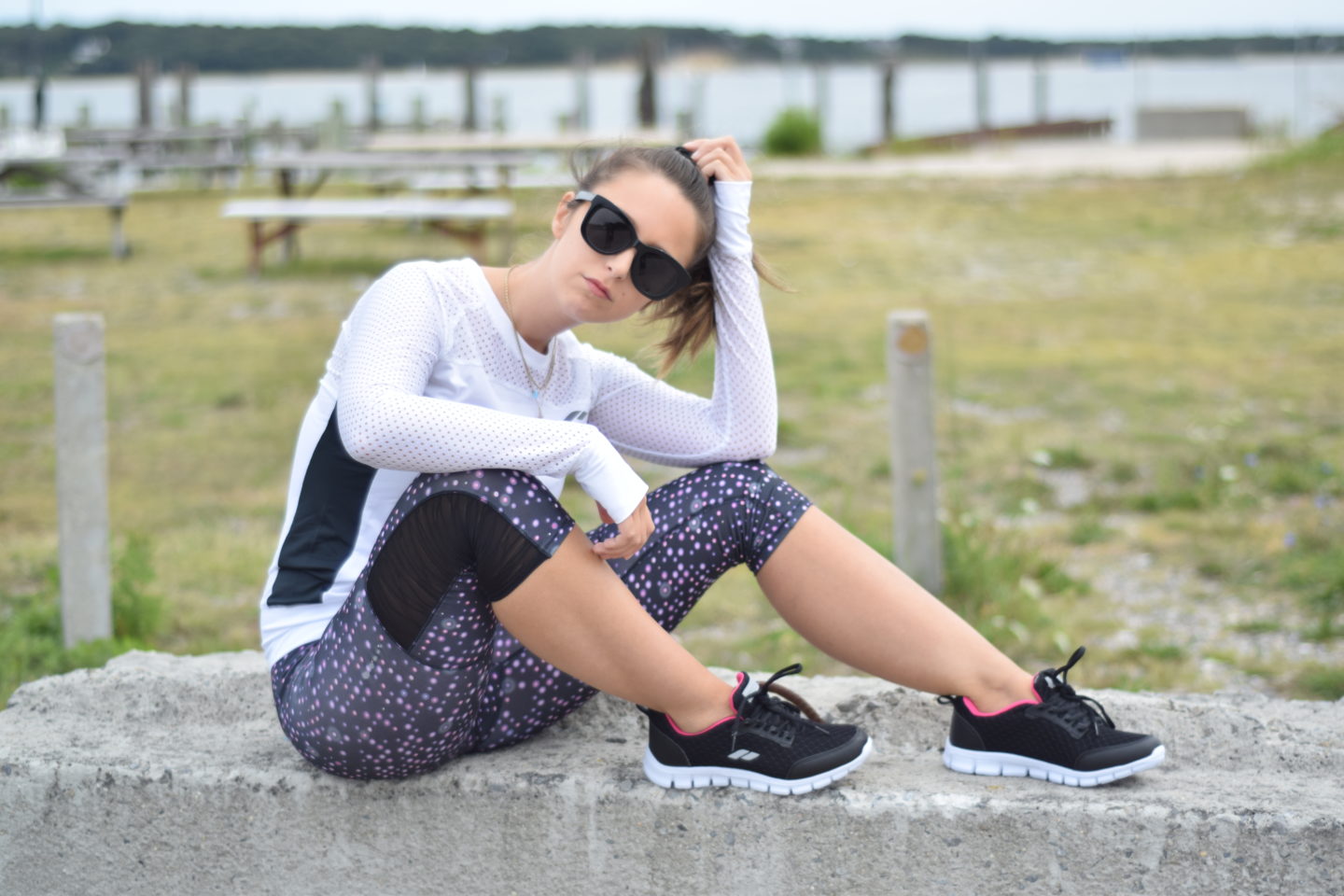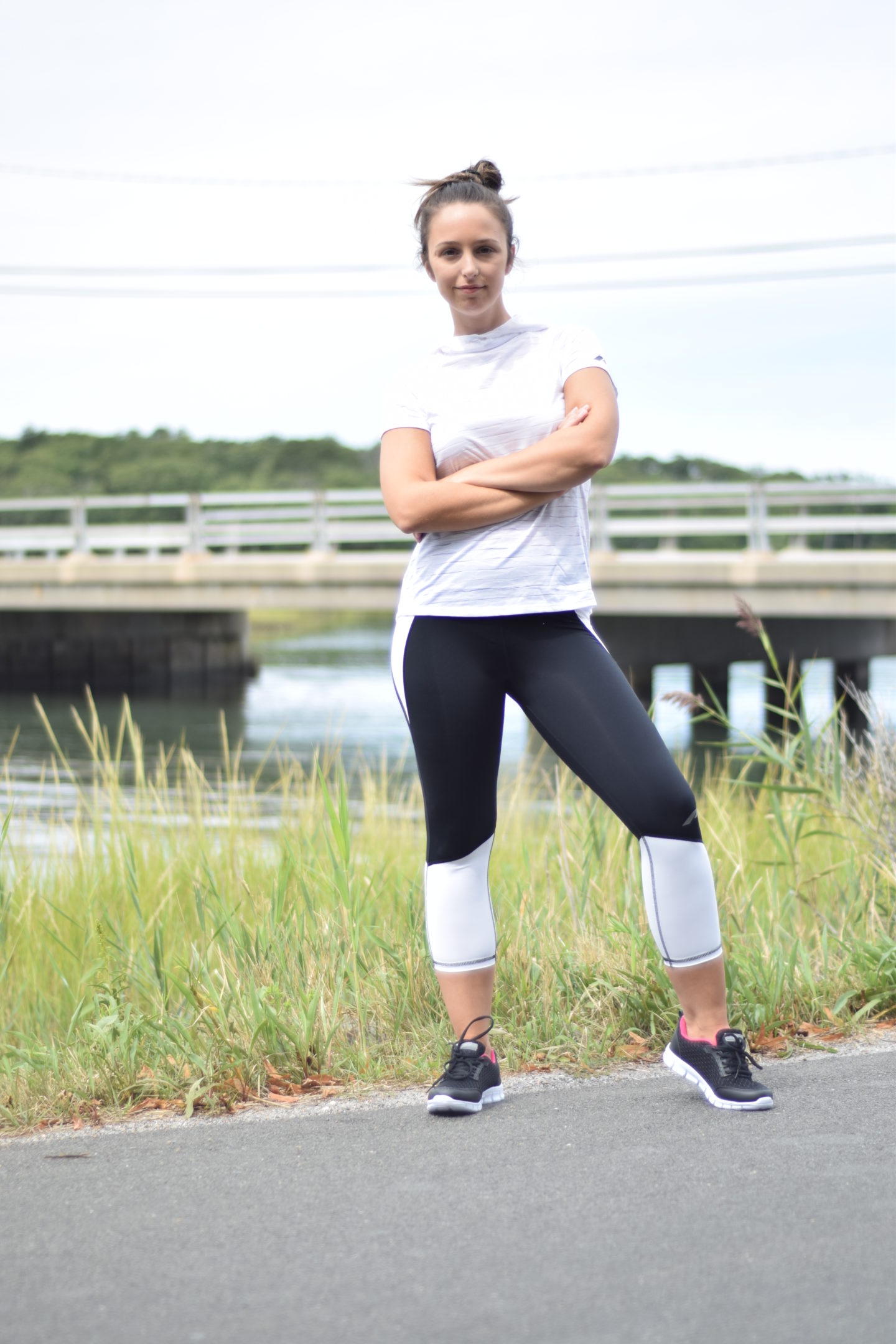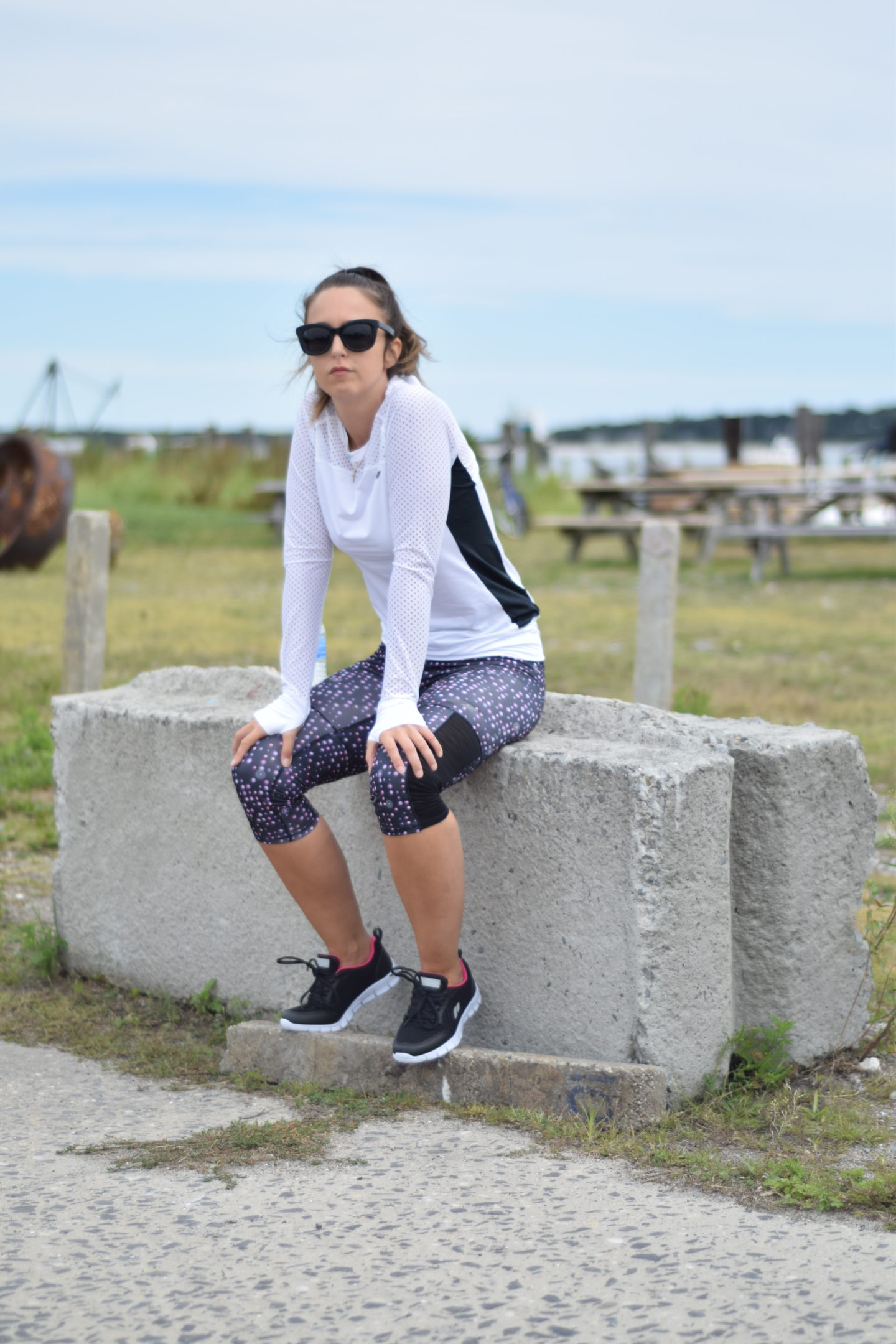 *Post in collaboration with ProPlayer. All thoughts and opinions are my own.