This Friday I based my outfit's color scheme off one of my favorite burberry scarves. Shades of wine are a go to in the Fall/Winter, but this scarf happens to have wines, pinks, mauves and purples commingled in the timeless burberry plaid. I picked out a few pieces that were similar in color and added in black as my base (had to, maybe it's a Westchester thing but black is my life). Anywho, let us take a look..
PHOTOGRAPHY BY AMANDA ELLE
Coat: Victoria's Secret, similar | Sweater: H&M, similar | Denim: J Brand | Shoes: Gucci | Scarf: Burberry, similar 
I'm always so tempted to match the weather in the Fall/Winter and go for black and grey clothing. I love the pop of pink in this look, it can really brighten up a gloomy day. I also added an old pair of Marc Jacobs gloves that I had that worked will with the other colors. I think these gloves have inspired me to find more long gloves that go halfway up the arm, because, as always my prime priority is keeping warm! New York's weather can truly get brutally cold.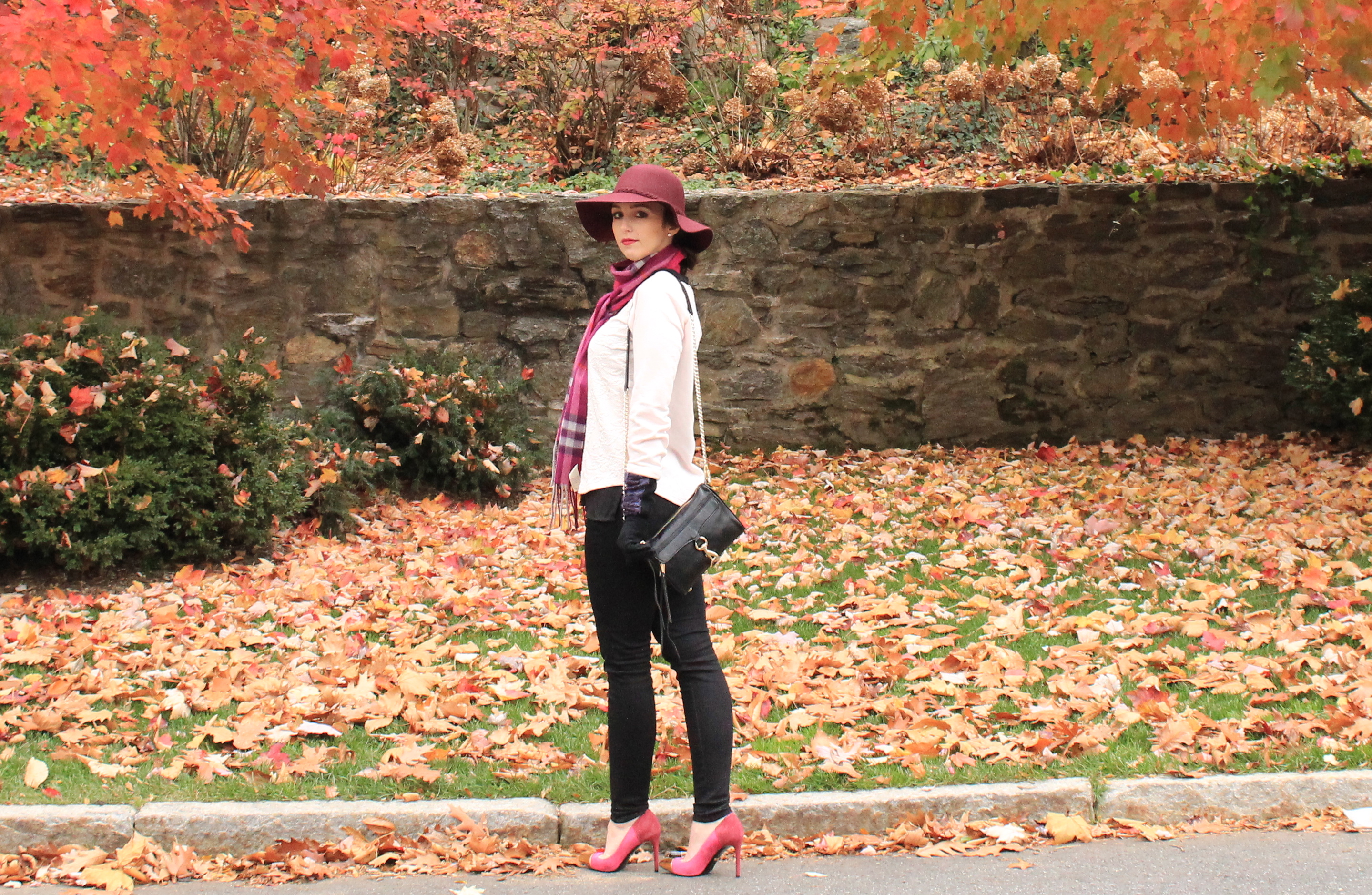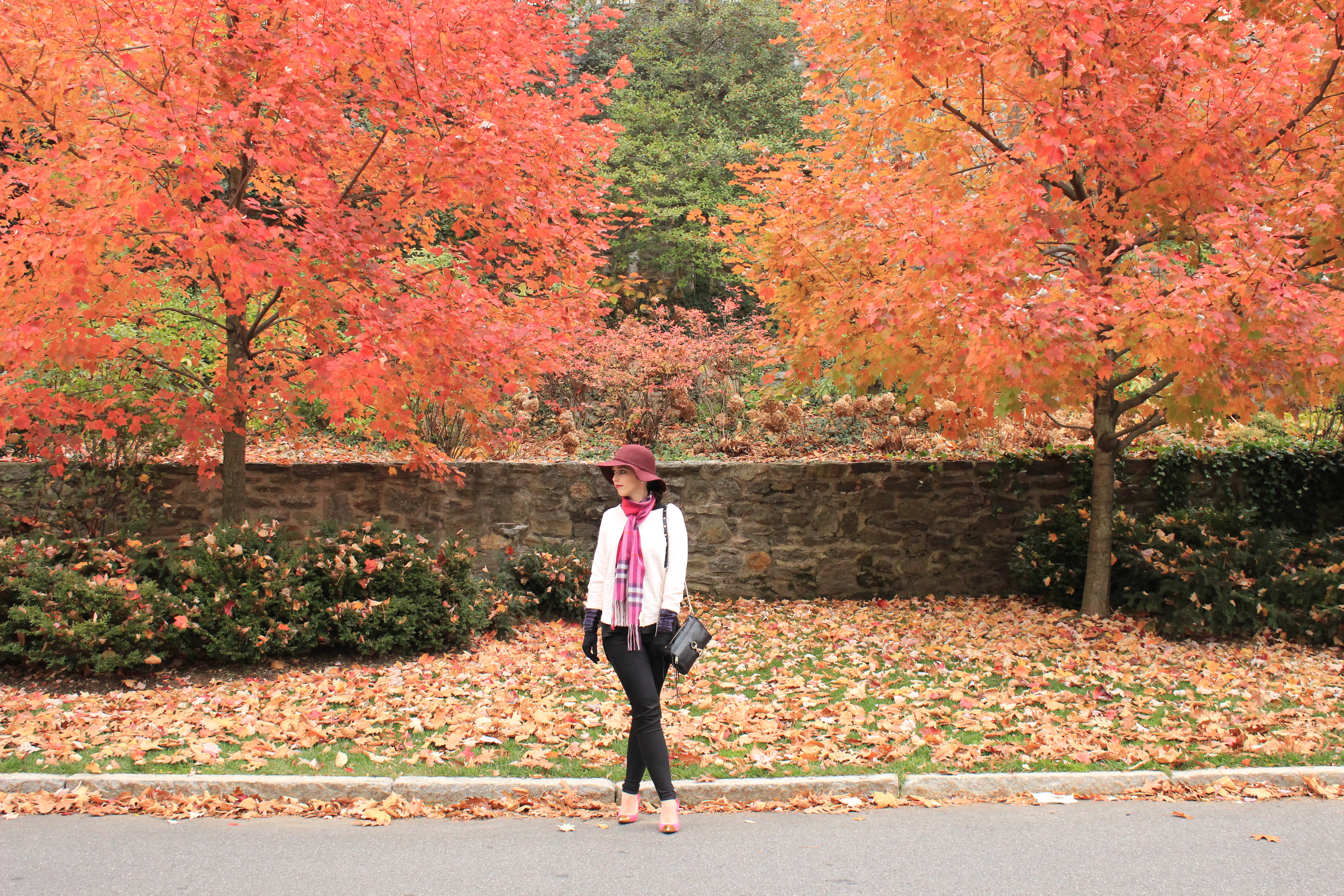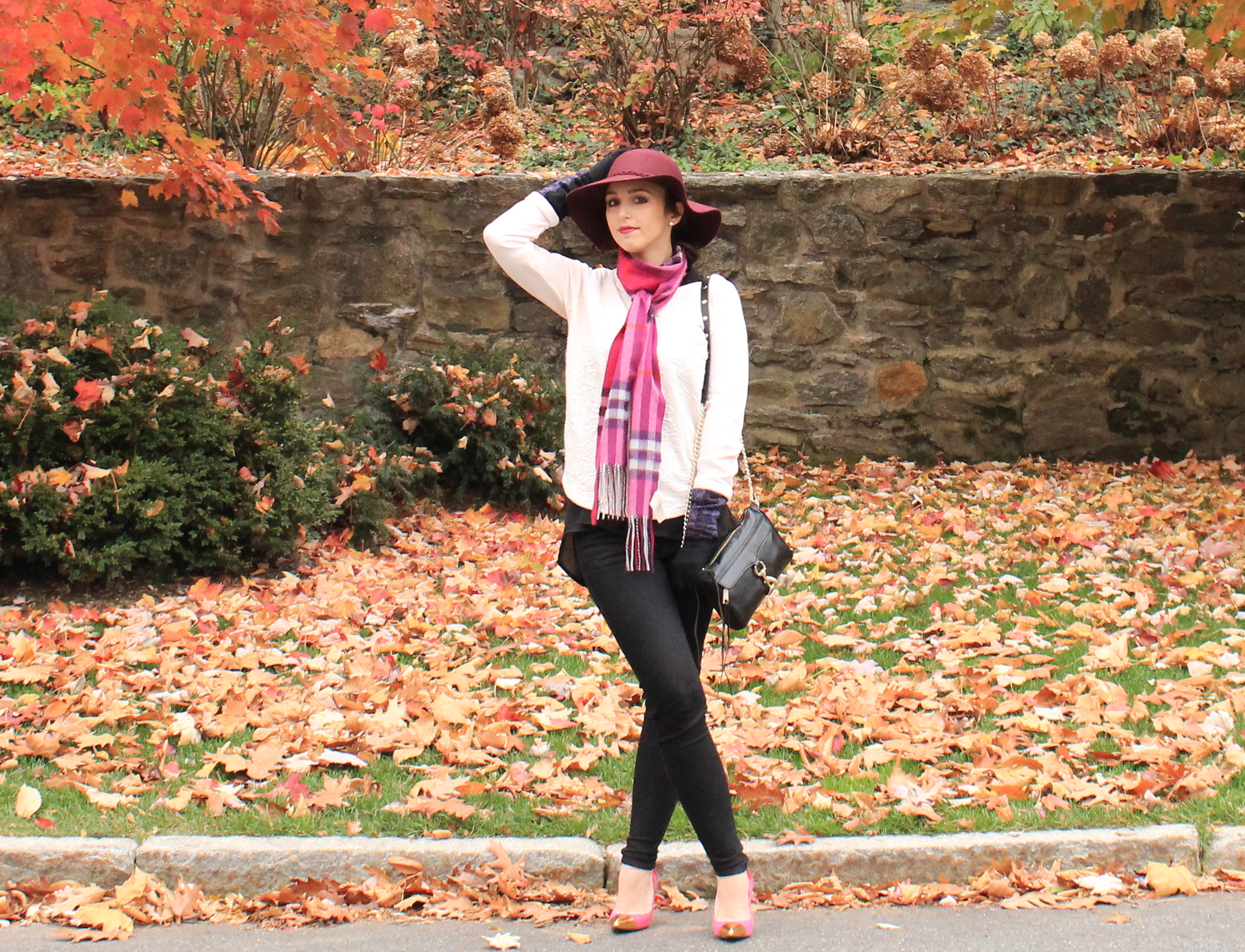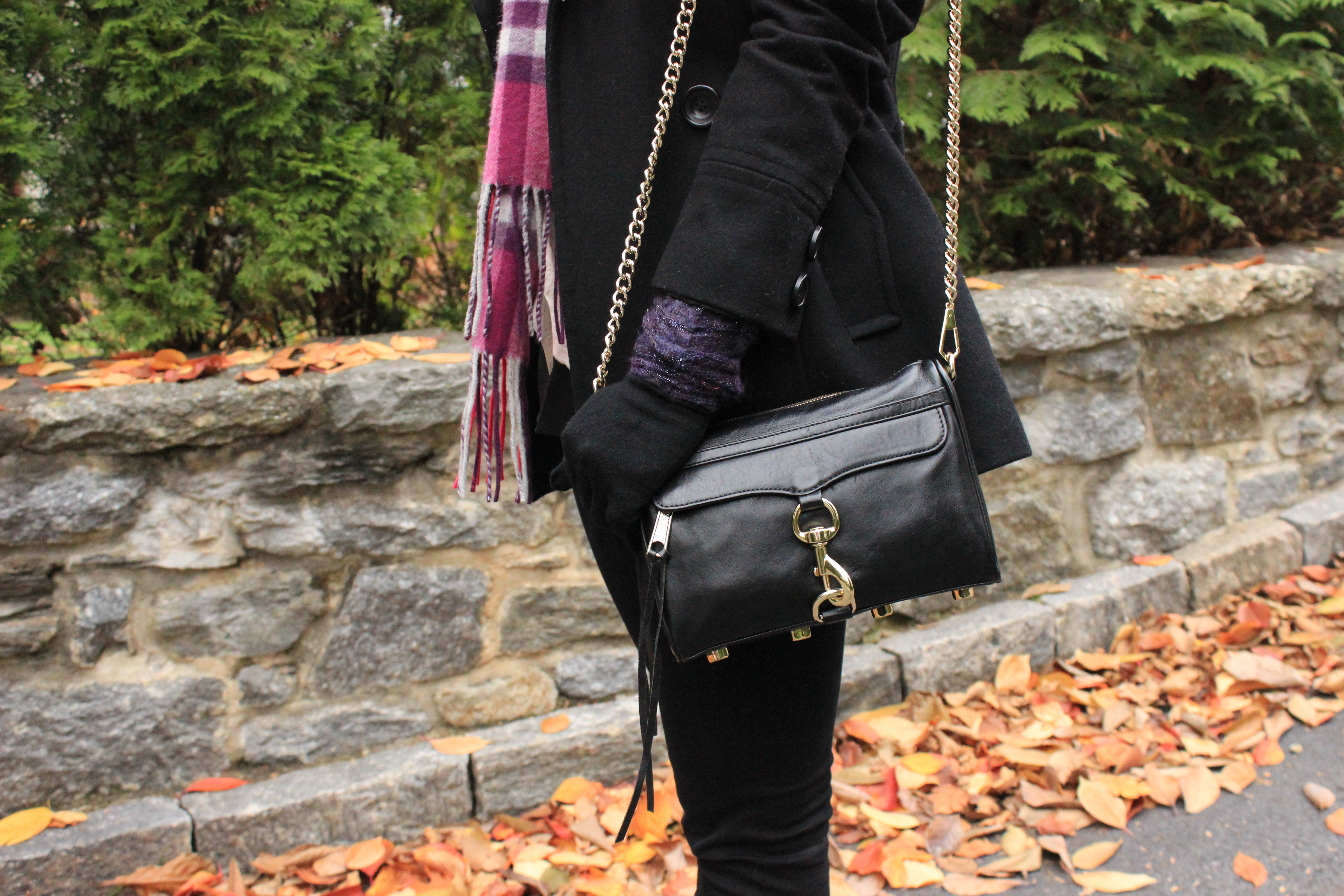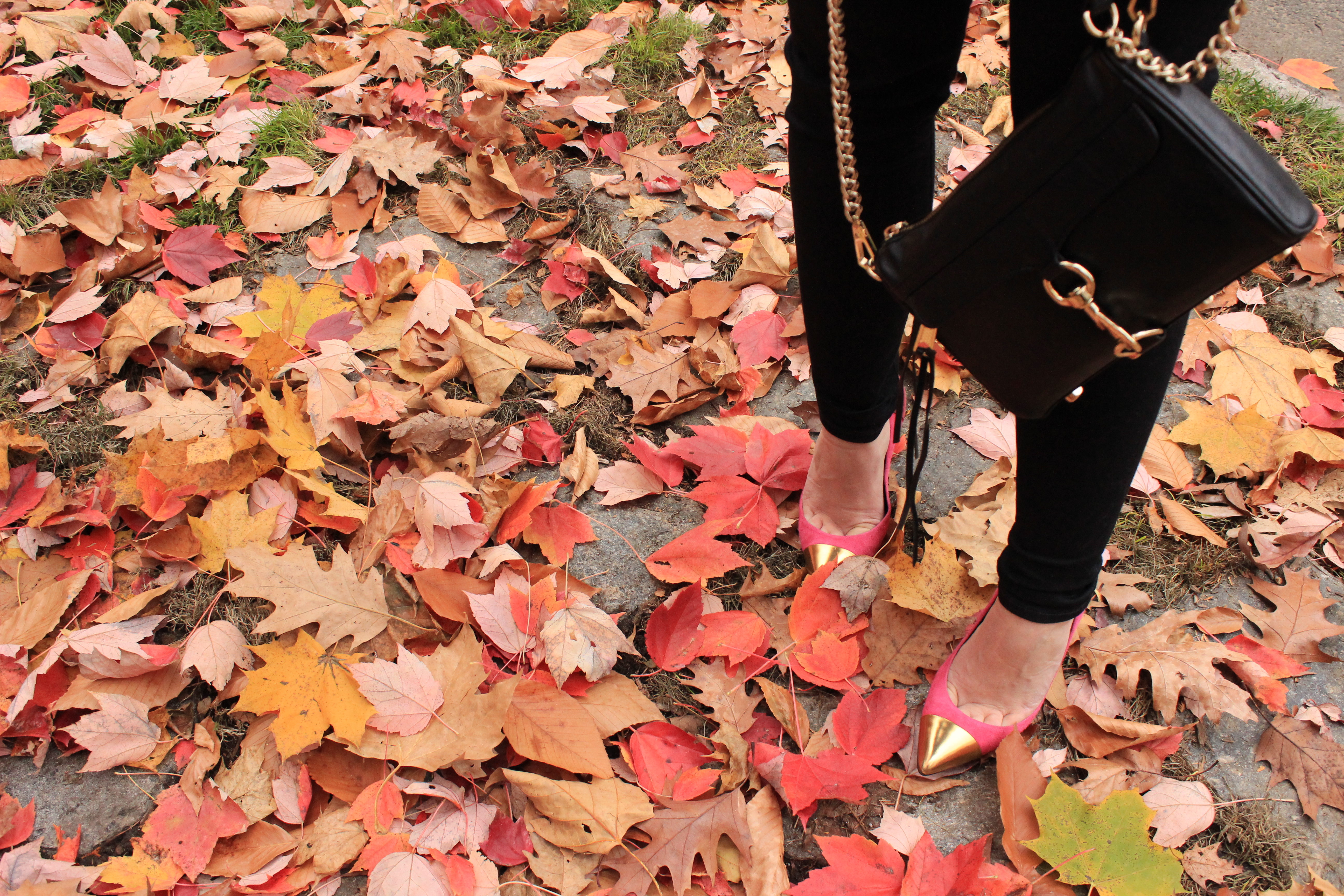 Bag: Rebecca Minkoff | Hat: Charming Charlie's
This look is perfect for a nice dinner out. I love suede shoes because they're always so comfortable, so even if you have to walk a little, you're not dying in your shoes. It's a great outfit to eat and have some fun in!
SHOP MY LOOK:
 I hope you enjoyed this look, thank you for reading!
XO,
Simone