Hi All! I though it would be a great idea to share with you some of the things I've bought for my boyfriend over the years. As the time goes on I have a harder time picking out gifts for someone who's response is always "I don't need anything" or "you're my gift" I mean, doesn't he know I HAVE to buy him a gift? Ugh. I'm sure some of you get where I'm coming from. I digress. Here are some of my top picks for the hard to shop for boyfriend:
David Yurman Cross or Star of David
Side note: I've purchased the cross for both my boyfriend and father both are around 5″8′-5″10′ and the 22inch chain fits perfect.
Side note: Watch when you're purchasing watches online. I would suggest looking at a watch in person first purely for size purposes. The Shionla, which I love because it's made in the US in Detroit, is rather large at 47mm. If you're boyfriend is taller than 5″10′ it's safe to say 47mm with look ok on his wrist any shorter, it could look too large.
Left: Ferragamo, Right: Sperry Top-Sider
Your guy will get so much use out of either of these. Sperry's are super comfy (I have a few pairs myself), and he can wear them instead of sneakers. The Ferragamo's are great for going out to a nice dinner or even a wedding.
As much as I hate buying something with two purposes because I lose out on a second gift idea, this belt is too perfect not to get. He can wear this belt with both black and brown, and it's a great gift if you're guy isn't always wearing a stylish belt.
The Tie Bar: Wool Tie
If you have a boyfriend, fiance or husband who has a corporate job, I highly suggest the tie bar. Although I've never ordered there myself, I know a number of people who have and the selection and price point is like no other. I love this wool tie for fall/winter especiallyy in the grey-tones.
Jawbone: Mini Jambox
This small rectangle produces some awesome sound. It's perfect for your guy to take to work if he does construction. It's also great to steal from your guy in the summer when you're going to the beach with your girlfriends. (Sorry not sorry)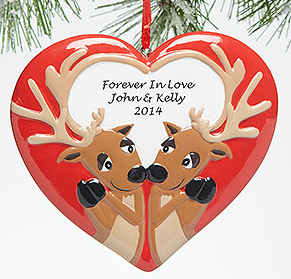 Personalization Mall: Ornament 
I purchase one of these for my boyfriend every year. It's so nice to look back on the sweet ornaments as you decorate your tree together every year and they're something he'll have forever (that is unless you break up and he decides to burn everything you ever gave him) but we'll go with the positive notion that you'll be together forever. This is also a perfect inexpensive gift if you've just started dating.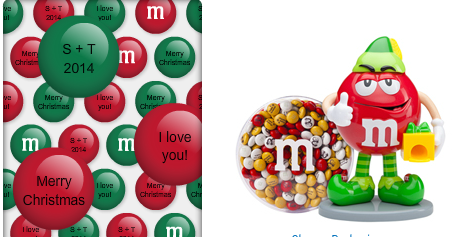 Custom M&Ms
This is another great gift idea to add on to a bigger gift or if you've just started dating. For $30 you can't go wrong.
I hope this helped you get some ideas for that hard to shop for boyfriend. Let me know if you have any go-to gifts below! I'd love to hear your ideas!
XO,
Simone