Wine shades of the world, beware. Mustard yellow is quickly becoming a fall staple that's here to stay. As much as I love deep red tones in the Fall/Winter, I still find myself searching for other season appropriate colors. I love wearing this muddied yellow color as it's bright and alive but clearly not something you pulled out of your Summer wardrobe. Let's take a look..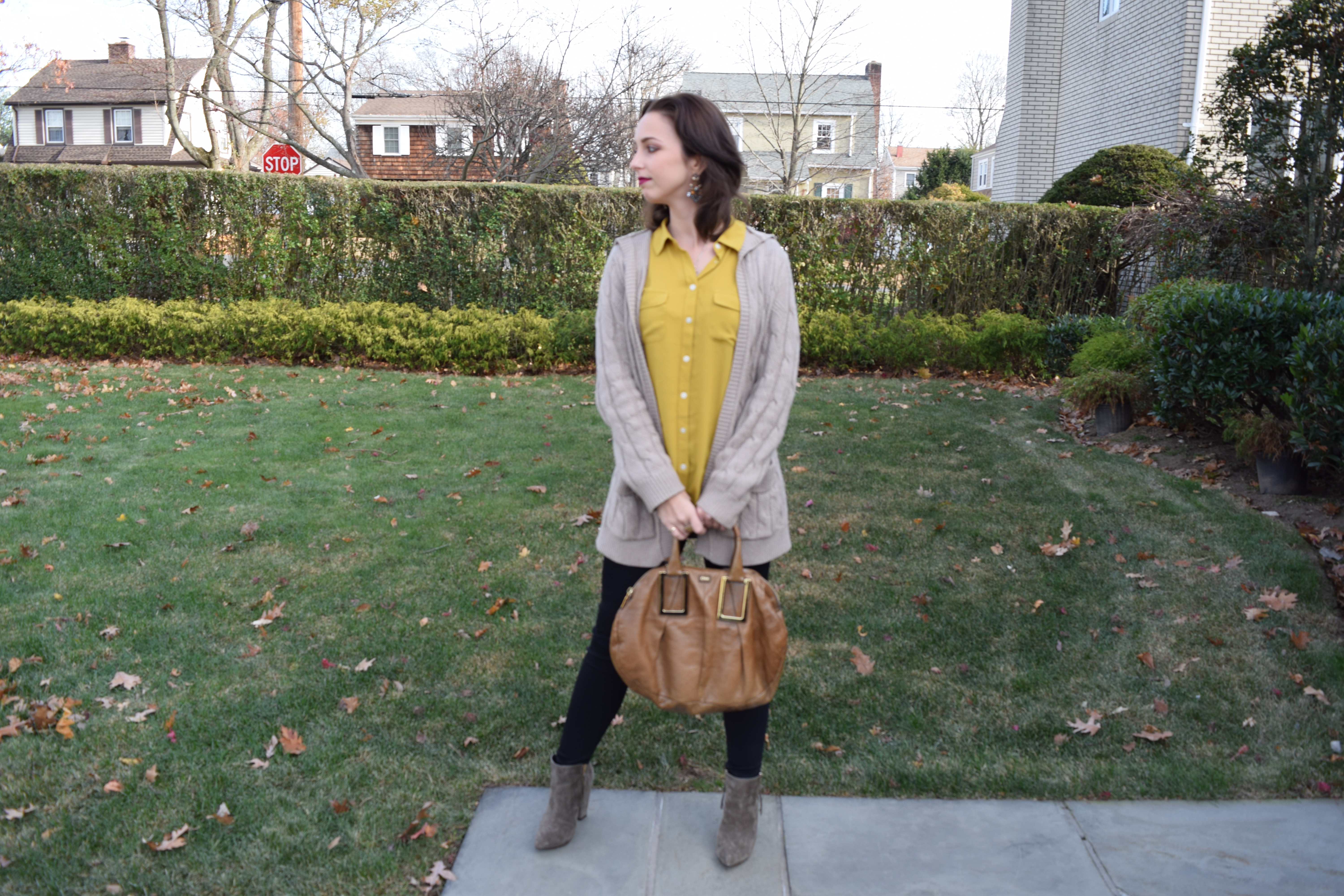 Cardigan: Aqua, similar | Blouse: Loft | Denim: JBRAND | Booties: Steve Madden | Bag: Chloe, similar
I wore this to my cousin's 6th birthday party last weekend. As I've said before with these booties, they're so comfortable. I was running around taking pictures and stuffing my face and I couldn't be more comfortable. The party was at their house so I wanted to go with something casual. The blouse/sweater combo is a go to for me when I want to look put together but also comfortable.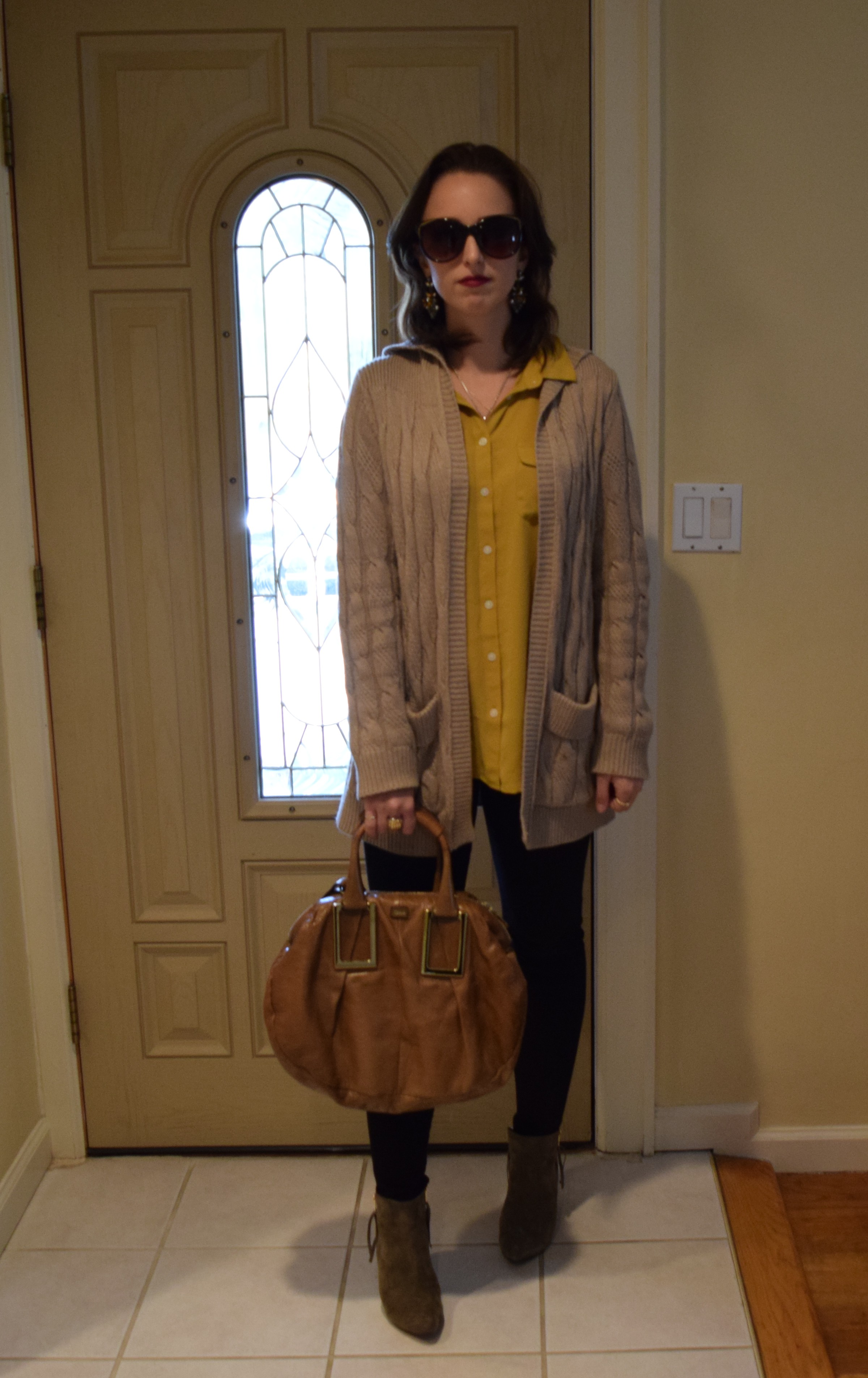 SHOP MY LOOK:
I hope you enjoyed this look! Thanks for reading!
XO,
Simone