Recently, I'm in love with neutrals, including winter white. Winter white is basically just an off-white color that becomes a pain to match if you don't shop for these off whites in the same store. Personally it bothers me if one white is more grey, more tan, more beige, and it really just messes with the whole look if you ask me. (I swear I'm not always this neurotic about outfits) If it doesn't bother you, shop around, be my guest! Let's take a look..

Coat: H&M | Sweater: Loft | Blouse: Loft | Denim: Loft, similar | Shoes: Vince Camuto
This is totally a way of me manifesting patent nude So Kate Louboutins into my life, by wearing outfits they would go so perfect with. Hashtag so normal. I digress (per usual), but I really do love this neutral look. It's perfect for casual Friday's at the office and you can easily wear this look out to dinner. I also love this as weekend wear, perfect for birthday parties, brunch, and shopping.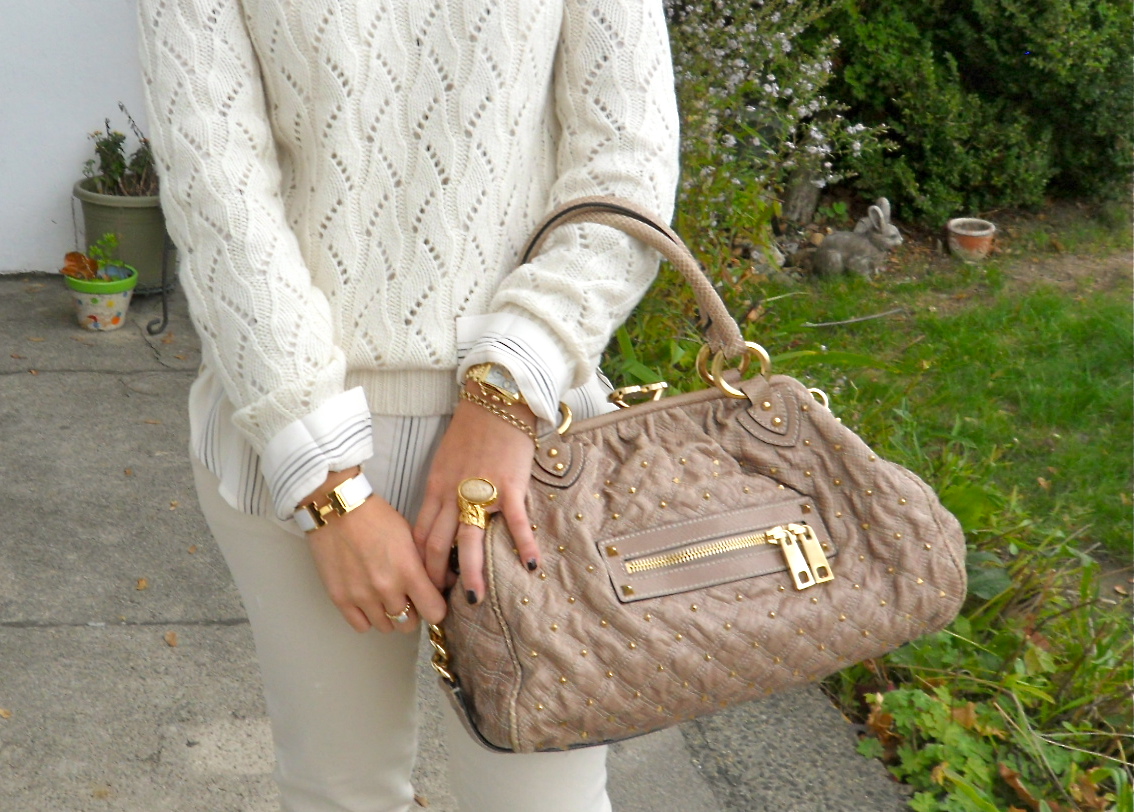 I had to go with gold jewelry for this look because I love gold with warm colors. I also think the gold really makes this a fall look vs. a spring/summer look. When I'm wearing white or off-white or winter white what-have-you in the fall/winter, it's important to make it look season appropriate, and I think the gold accessories do just that.
SHOP MY LOOK:
I hope you enjoyed this look, thanks for reading!
XO,
Simone