Hi All! Starting this Sunday, and for the next two Sunday's, I'm going to post some Thanksgiving looks. I know how hard it can be to decide what to wear to a family party. This weeks look is titled, The Host. If you're hosting a big Thanksgiving at your home, this outfit is a go to! Lets take a look..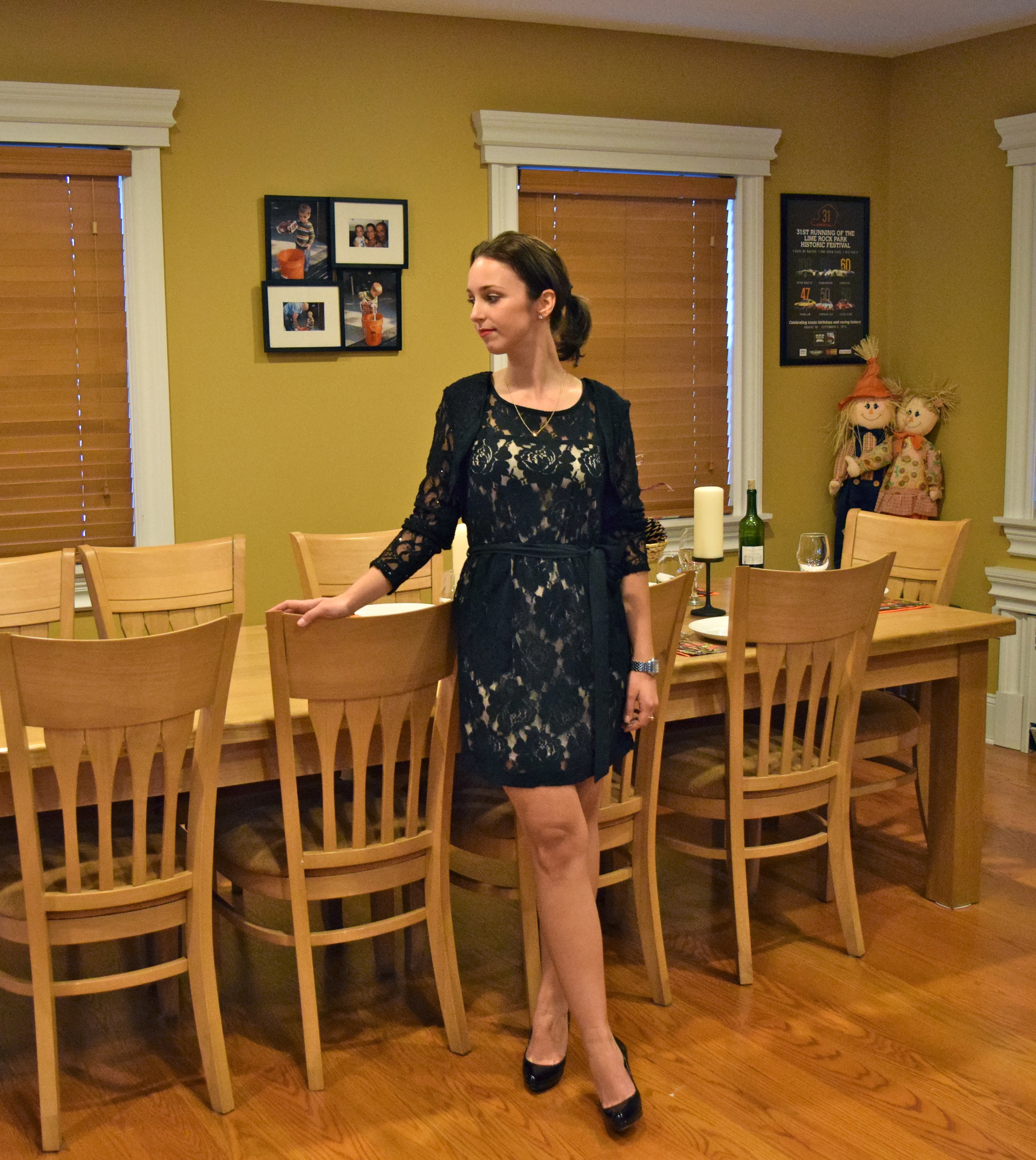 Dress: Monteau | Cardigan: Onyx | Shoes: Prada
Hosting a party is hard enough, you shouldn't have to worry about what you're wearing. I love this look because it's so easy to pull together. I find that most people have a lace dress in their closets these days. The one I'm wearing is something I bought at Marshall's a year ago that I've never worn, so I picked out some similar ones below. So when you're hosting a Thanksgiving dinner, this is an easy yet classic look, and most importantly, you don't have to think a lot about it.
SHOP MY LOOK:
I hope you enjoyed this look and have some inspiration if you're hosting Thanksgiving this year!
XO,
Simone