So I do realize many people don't go out in heels everyday or are really just looking for a casual look that's appropriate for the supermarket and for a casual lunch on the weekend. So I bring so you something casual but also lunch appropriate. Lets take a look..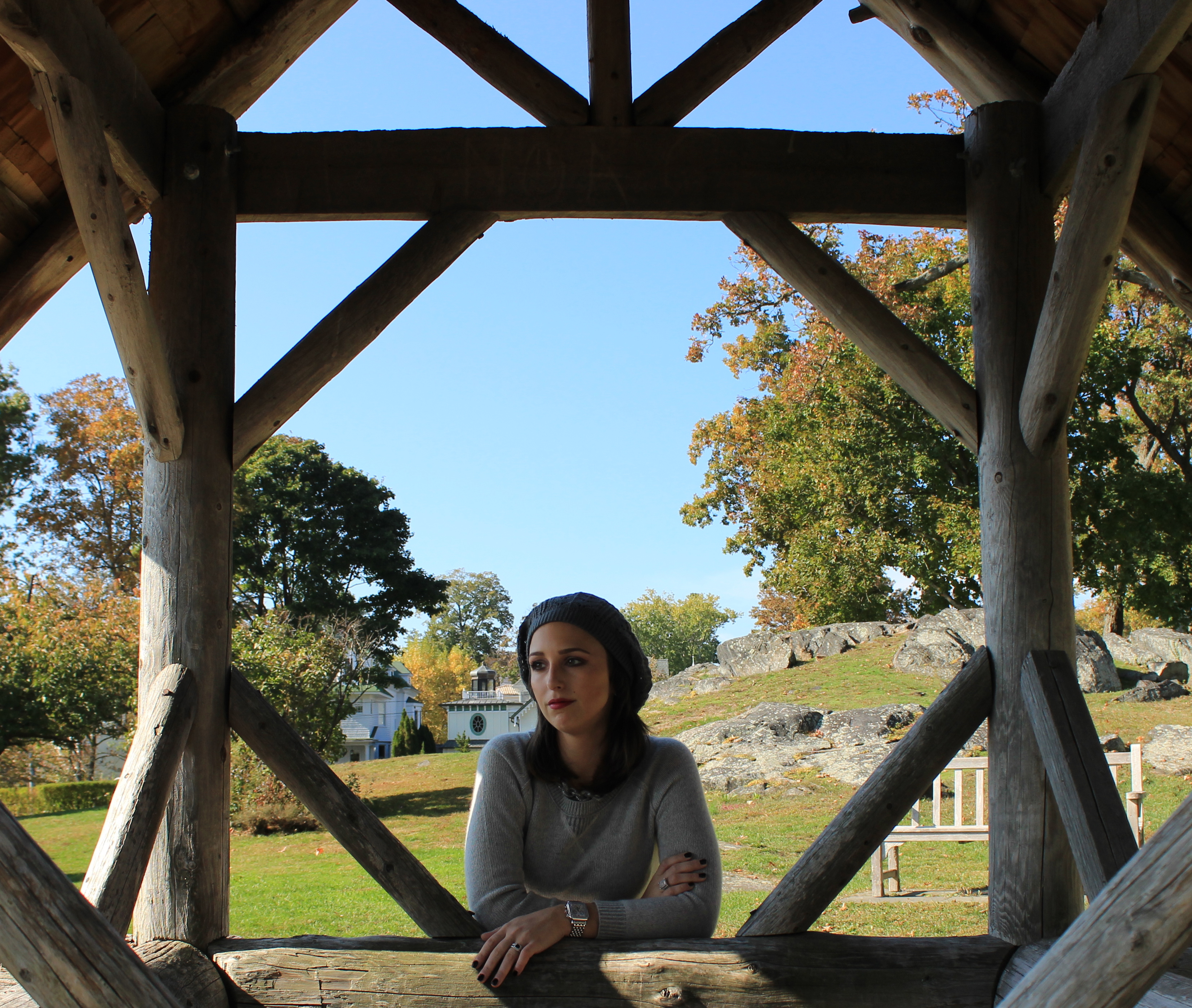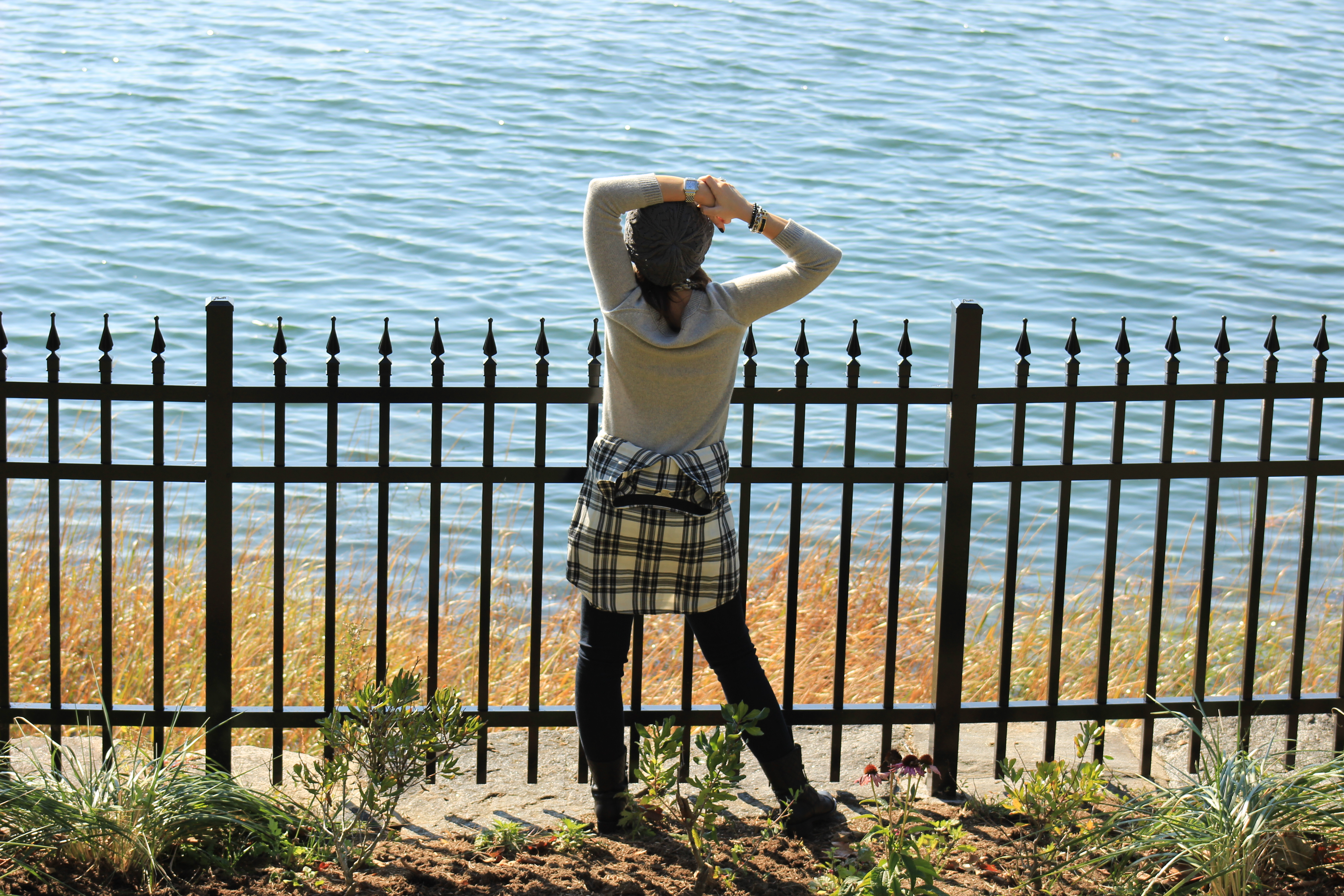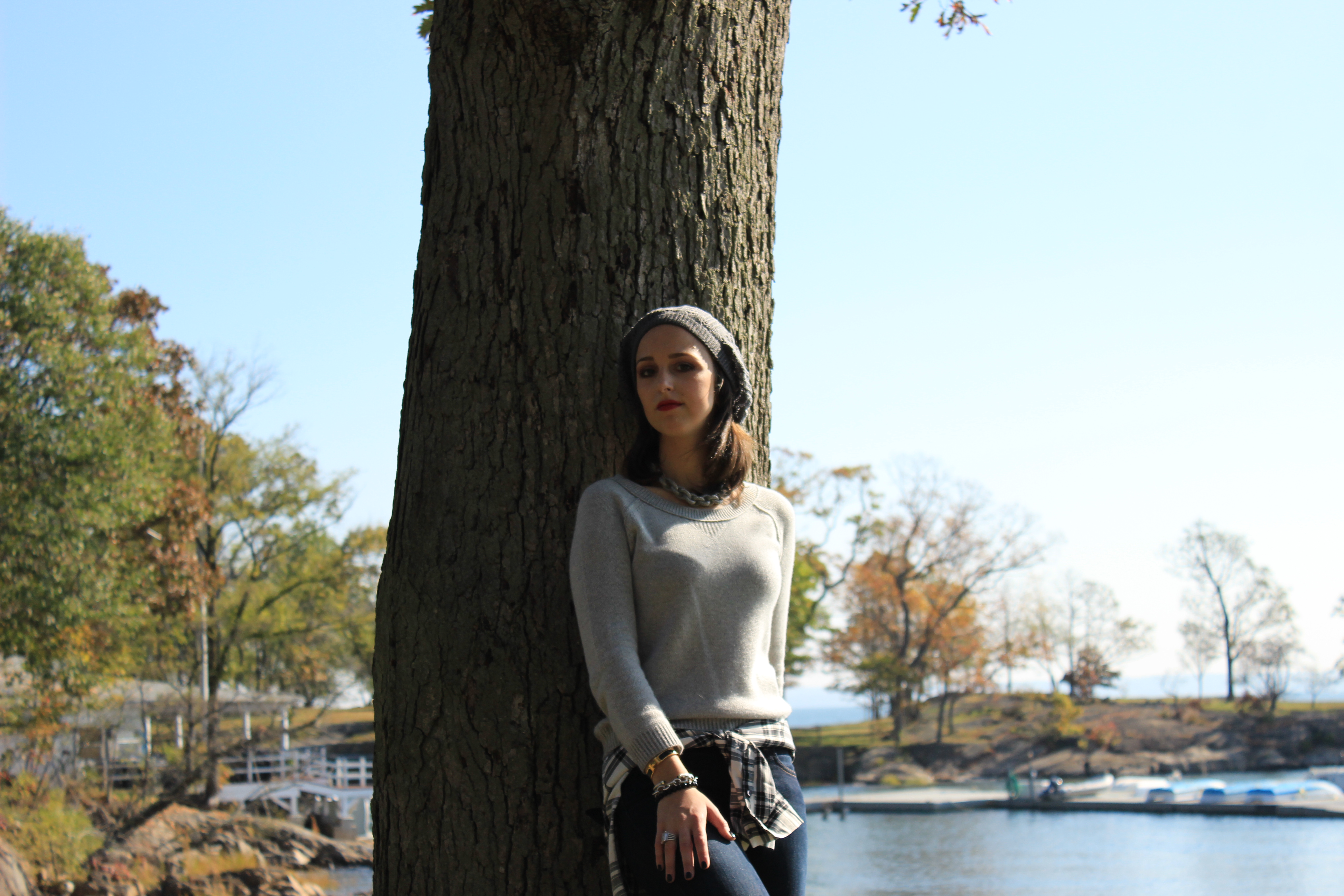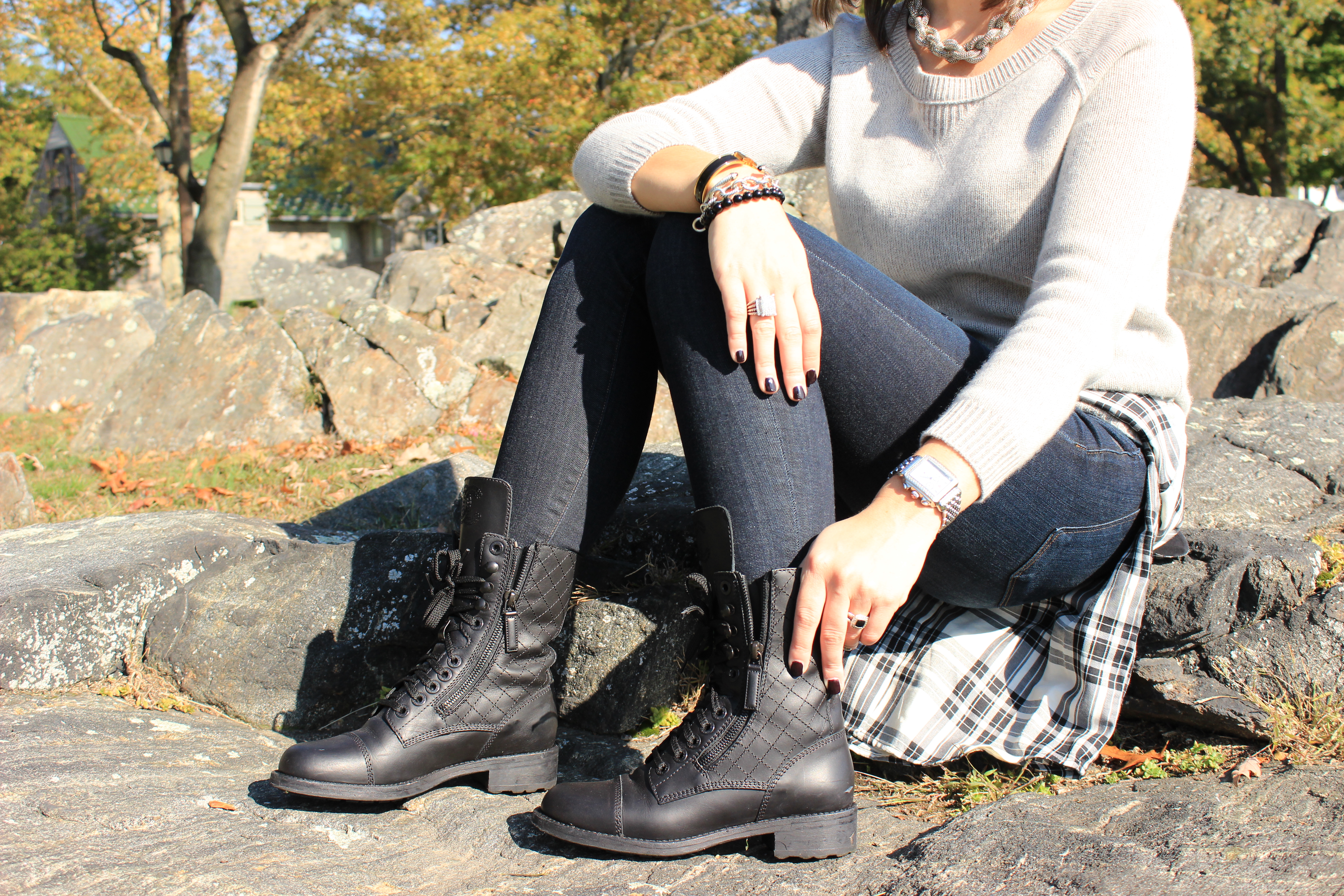 Sweater: Joe Fresh (old), similar | Tied Shirt: Forever 21, similar | Denim: JBRAND | Boots: Chanel, similar | Photographer: Amanda Elle 
I love combat boots, so when I saw these by Chanel in February 2013 I HAD to have them. Of course they quickly went out of stock and I wasn't able to get them until the Fall. (Go figure I love heels, don't own Louboutins yet, but I had to have Chanel combat boots, kind of crazy, I know) ok back to reality, I also know that you're not all as wacko as me, so I'm also going to show you a few of my favorite reasonable options. As for this look, I'm loving the shirt around the waste and beanie styling right now. It's fun, chic and most importantly, casual. No heels or makeup needed. Well maybe just a little makeup. This outfit is super comfortable and great to run errands in and if you want to stop for lunch with one of your girlfriends mid-day, you still look great!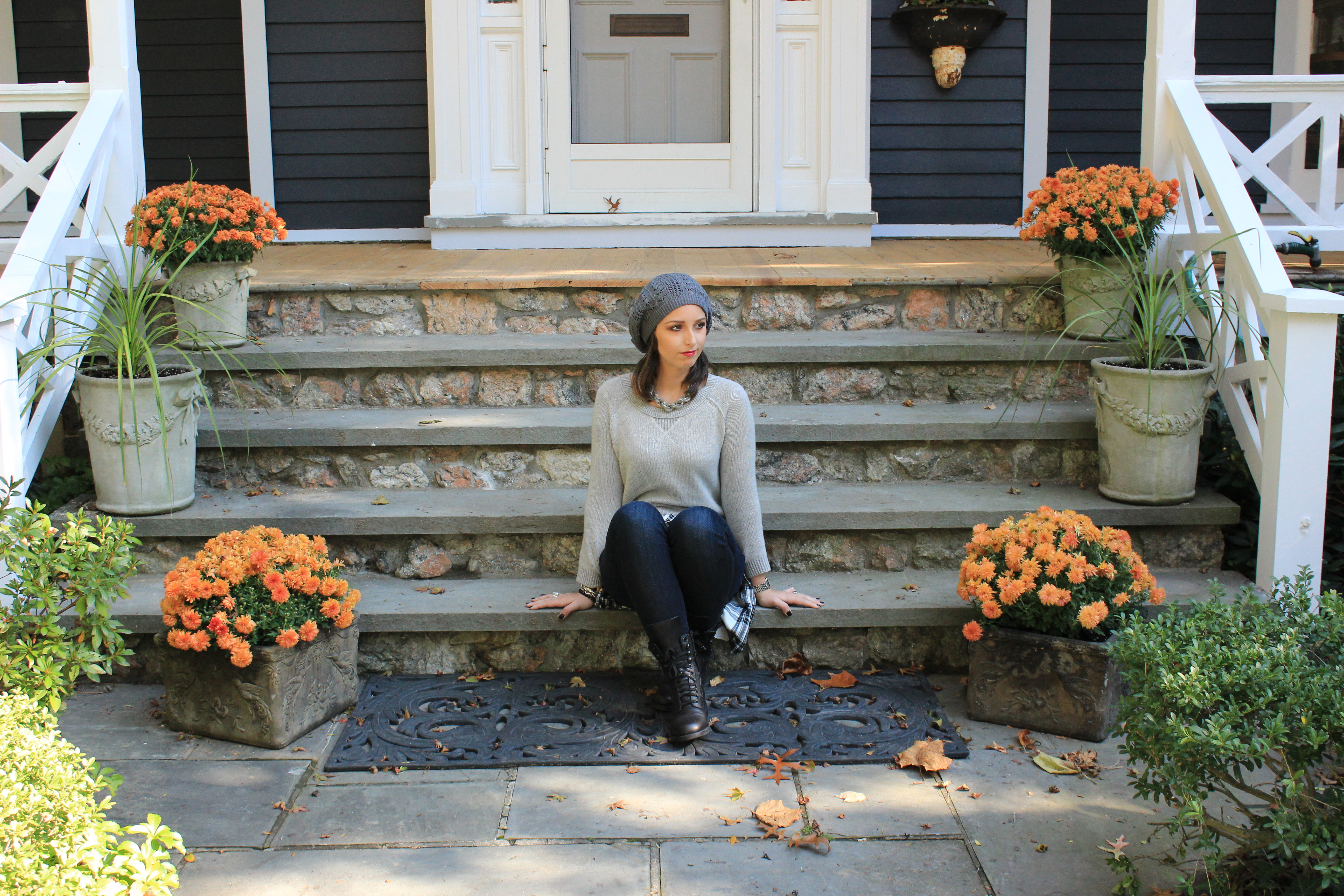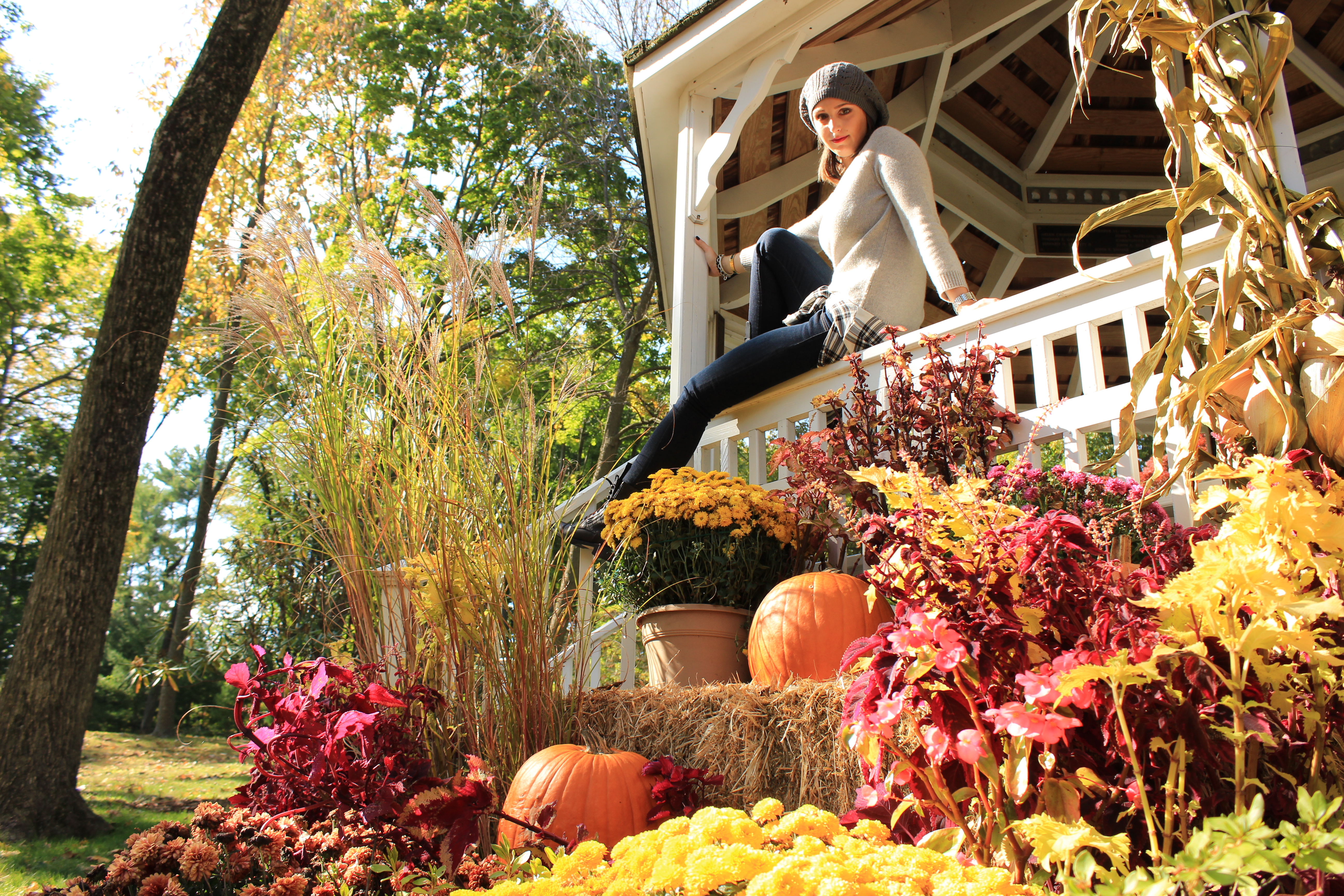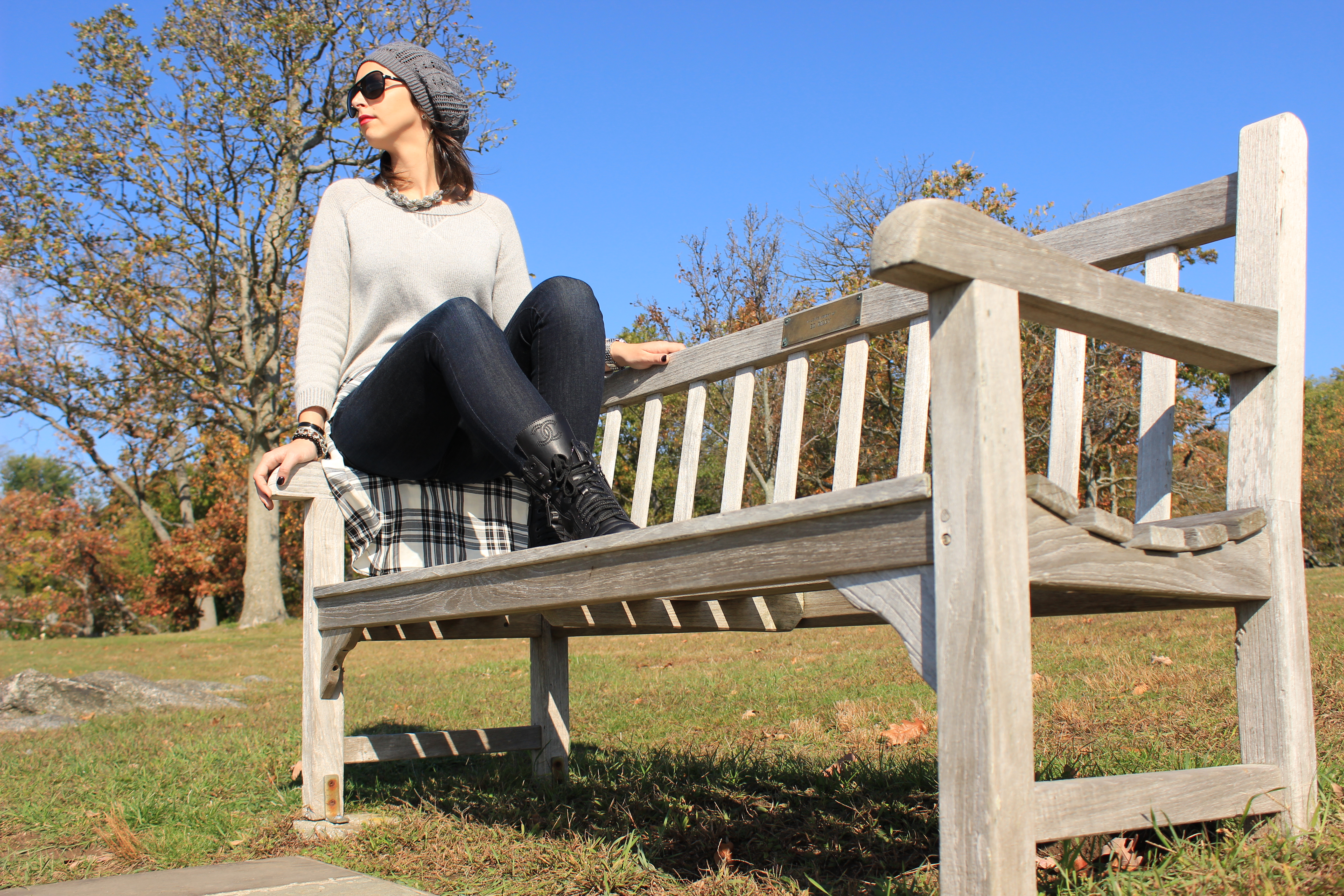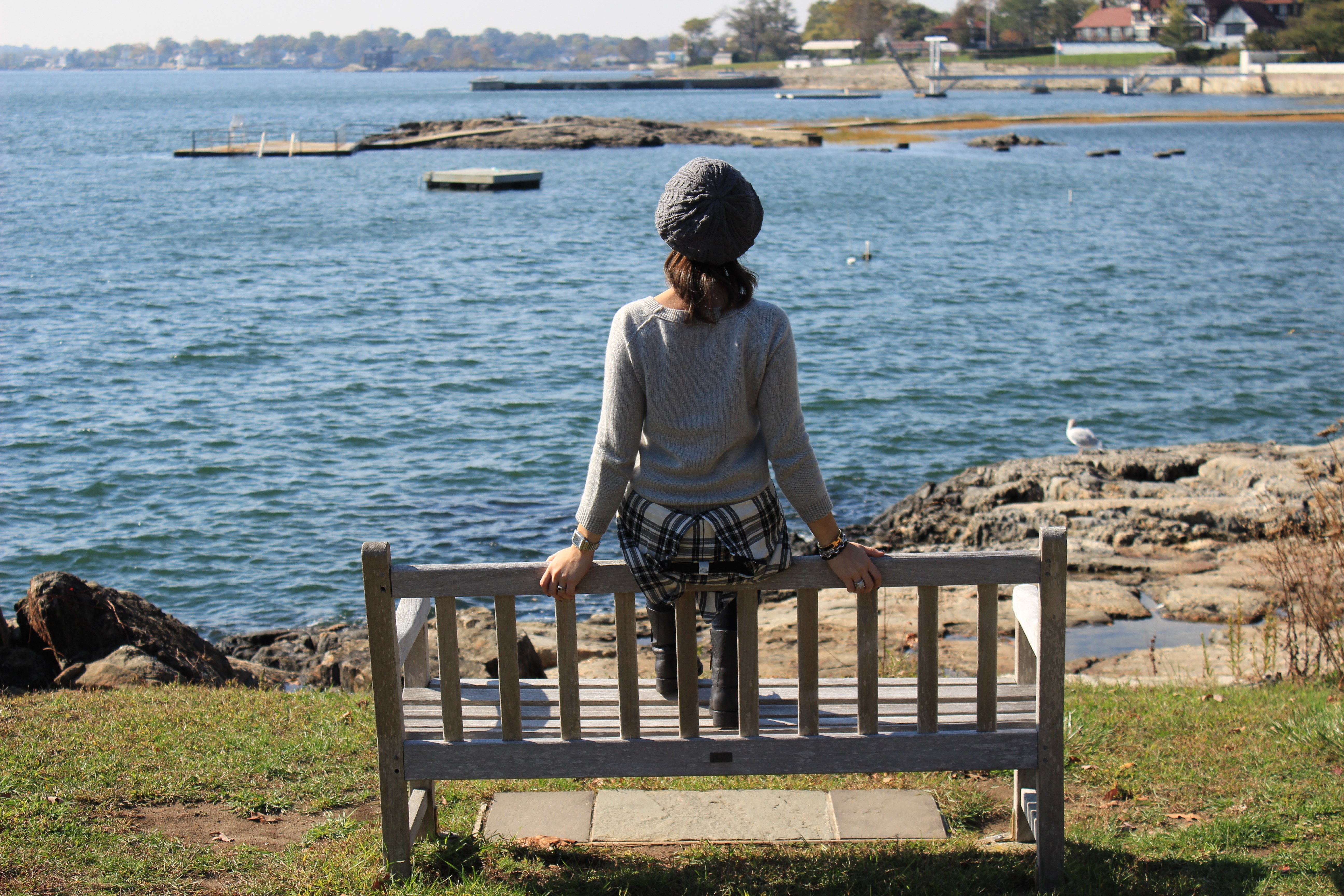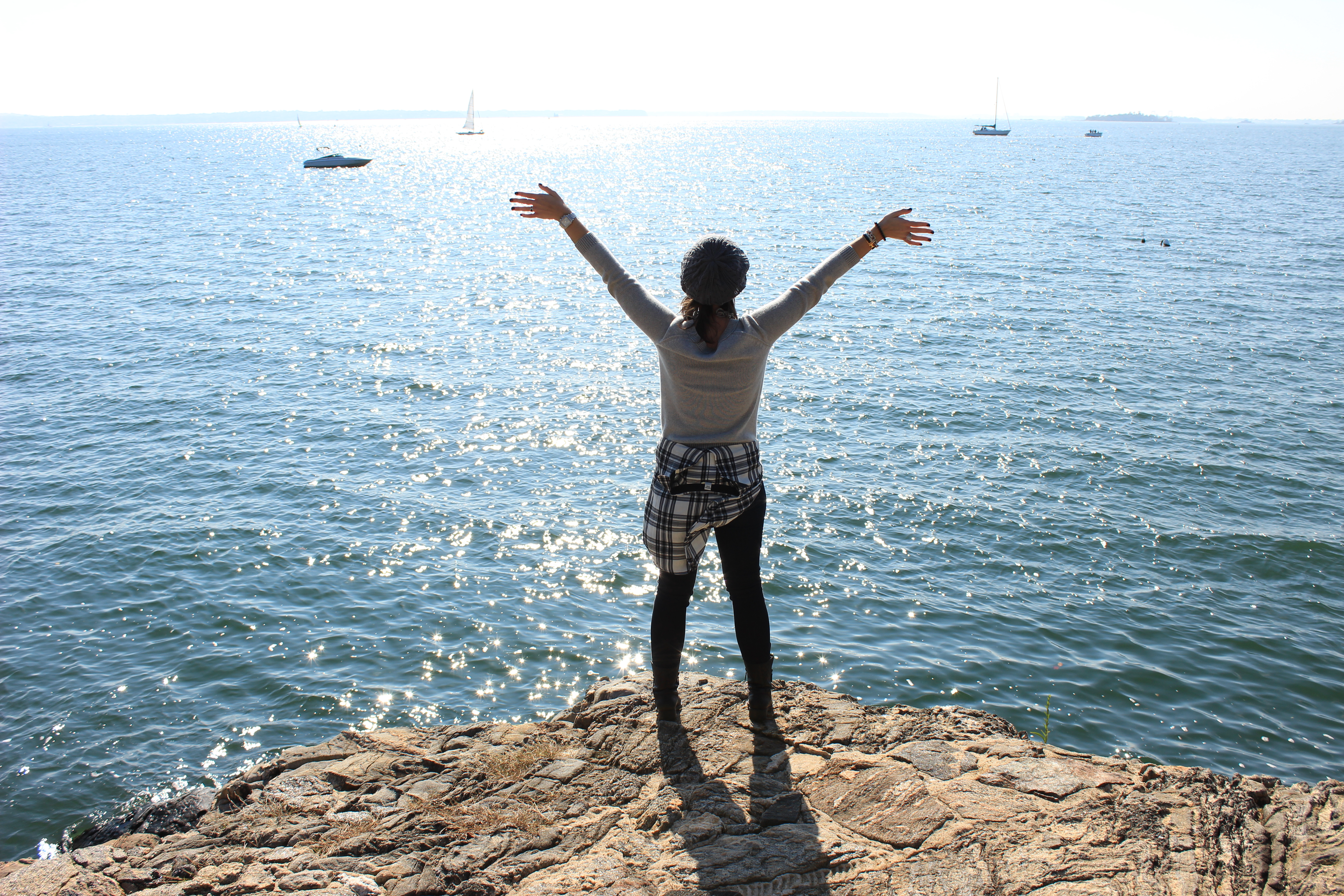 (one of my favorite shots by Amanda Elle Photography)
I don't love cashmere, it feels weird to me on my skin, but this sweater is the first cashmere that doesn't bother me. I found it at Marshall's last year, and this is the first time I've looked at their website. I may have to order more. I love not having to wear a coat and still being able to keep warm, and I'm also able to run into a store without getting hot, as I usually do when I'm wearing a coat.
SHOP MY LOOK:
I hope you enjoyed this look, thanks for reading!
XO,
Simone