Hello everyone! I LOVE jewelry as I'm sure many of you do too. Today I'm going to talk about bracelet stacking (arm party? whatever you want to call it). I always have to have bracelets on, just like I always have to wear a watch. It's a part of my outfit.
Ring: David Yurman, (Bracelets from Left to Right) Vintage, SimoneJ jewelry, David Yurman, SimoneJ jewelry, Hermes
I was always the type of person to never mix metals. I even hated when my handbag hardware didn't match my jewelry. Recently, I love mixing metals. It helps when you have two tone pieces to mix in to make everything flow. I also love adding in my SimoneJjewelry black beaded bracelet and pearl one. I love black and white(or pearl) together. I'm going to put those bracelets up on my site over the weekend! If you're looking for a nice two tone bracelet, this is an amazing one by David Yurman. This is an equally amazing costume version by T Tahari.
Like I said earlier, I always have to wear a watch. Bangles are perfect to compliment a watch.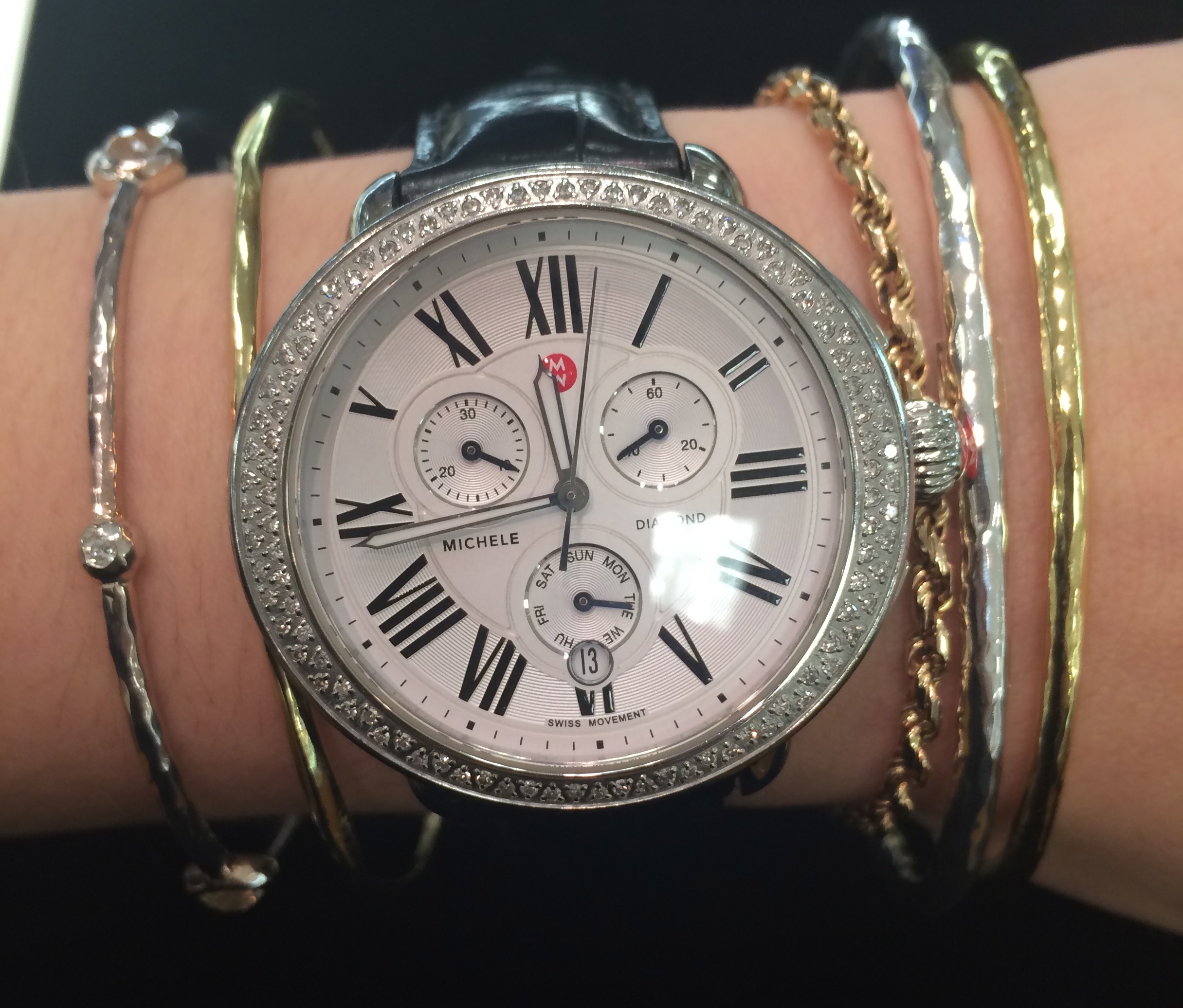 Watch: Michele on a black Alligator band; Rope bracelet: Vintage, similar | similar; Bangles: Ippolita (I borrowed the gold ones from one of my coworkers for the pic!)
Here's some more inspiration on a few of my friends wrists: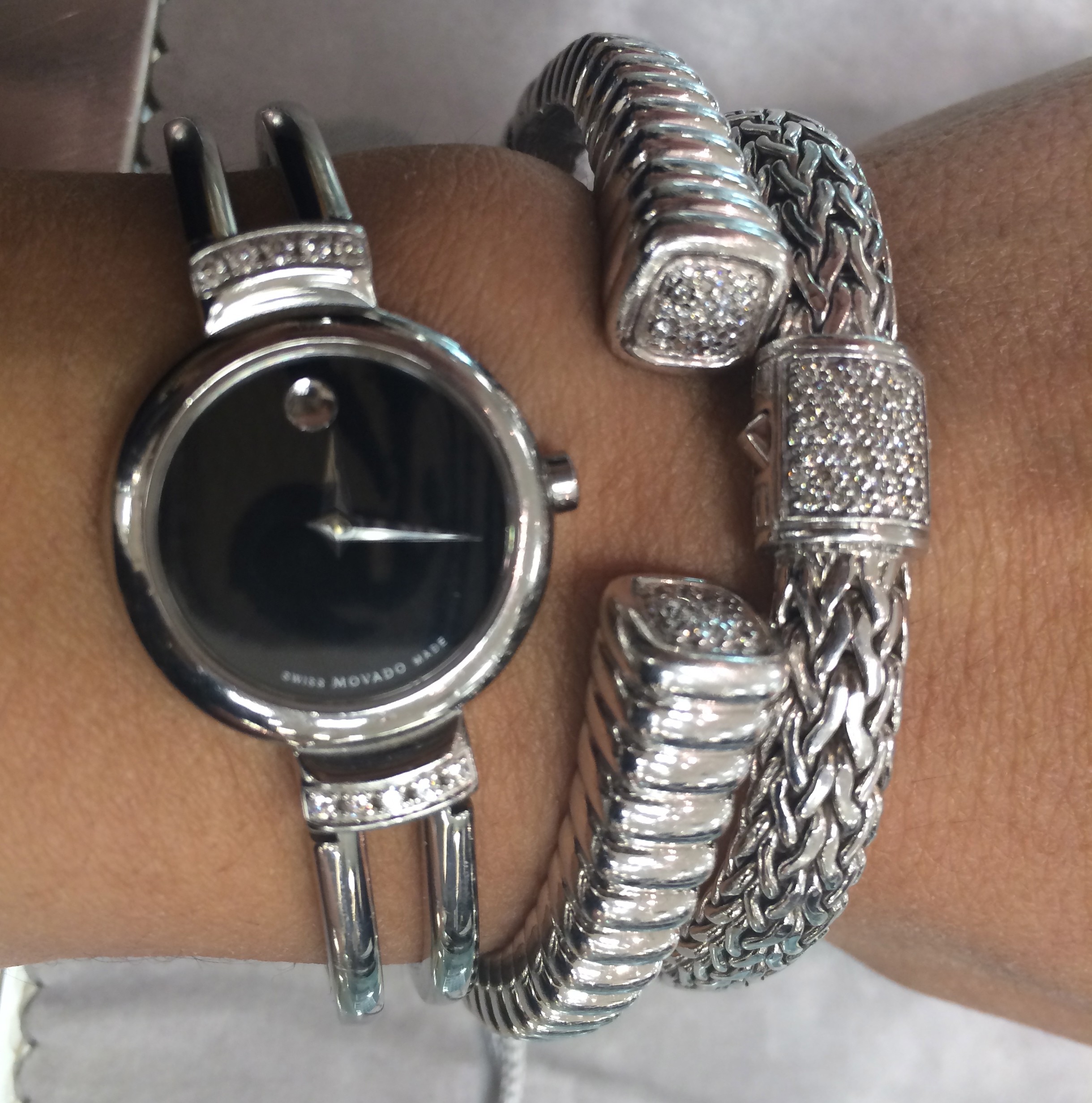 Watch: Movado, similar; Bracelets: John Hardy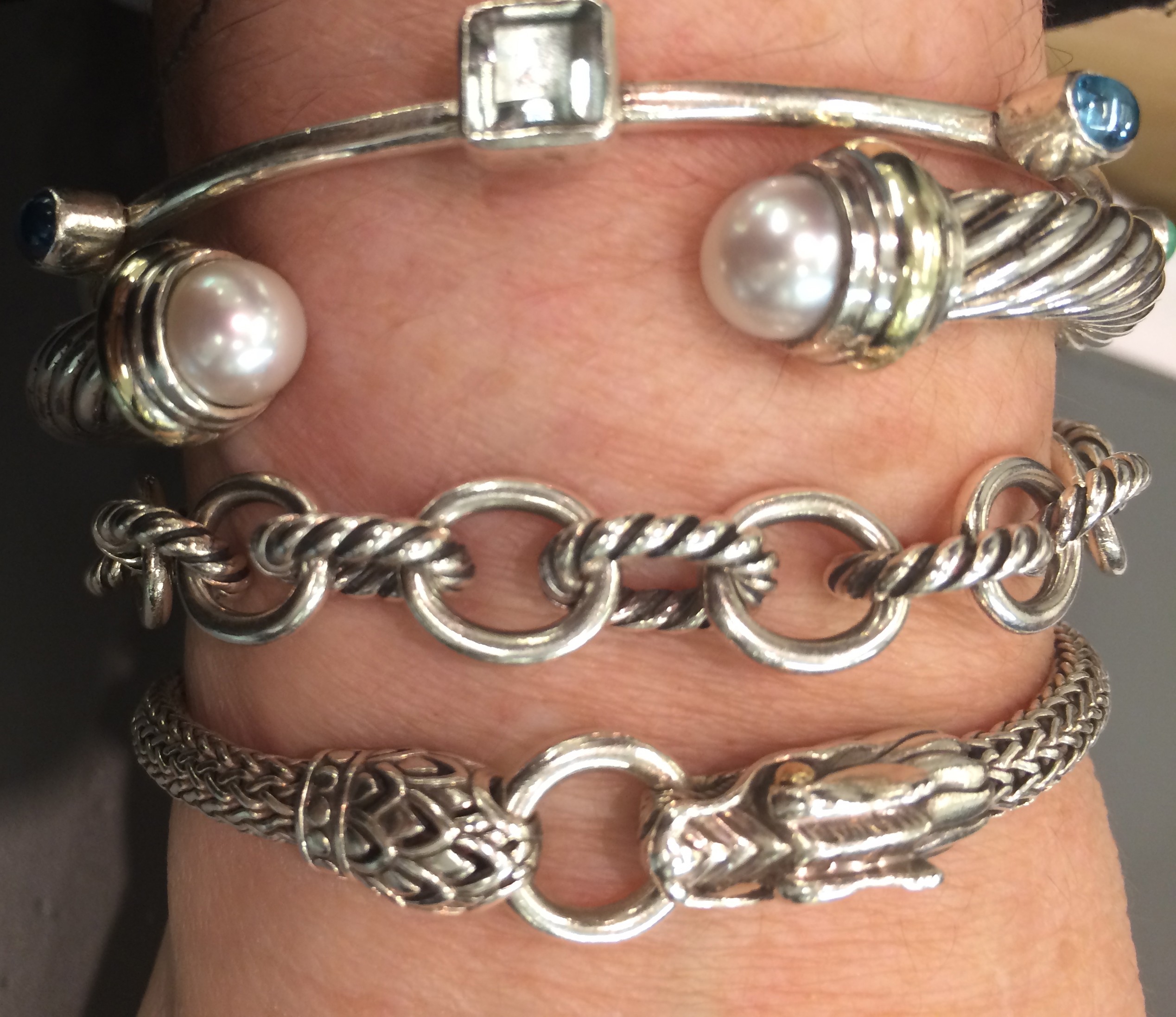 From Top to Bottom: Bangle Gifted; David Yurman; David Yurman; John Hardy
Sometimes, even for me, less is more. This is a perfect example of way too many bracelets:
I think Alex and Ani bracelets are great and come with such great meanings, but when you wear 10-12 together they just get lost and you can't appreciate them. Wear a few of your Alex and Ani with everything.
An example I found online of someone mixing in Alex and Ani: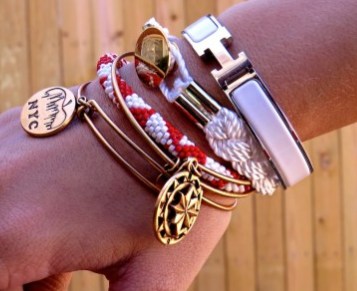 Rope bracelets similar here and here.
I hope this inspires you to dress up your wrist this morning! Thanks for reading!
XO,
Simone