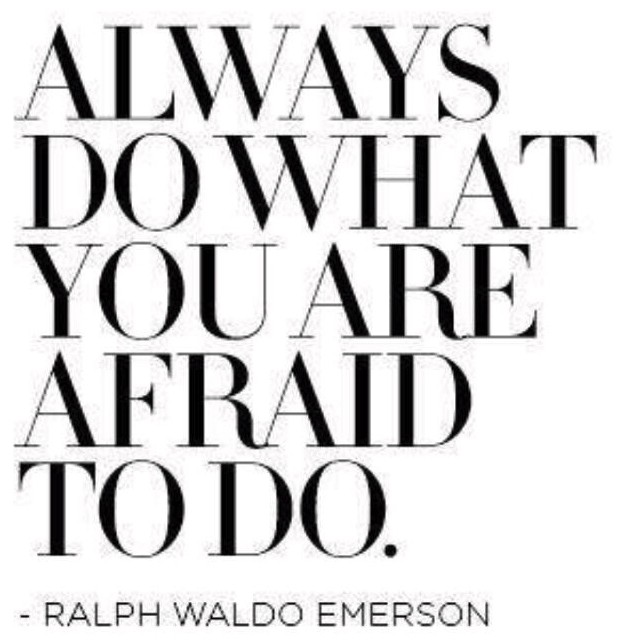 Hello all and Happy Monday! I thought this was a good motivational quote to start the week off with. Before I started doing this blog and selling my handmade bracelets online, when I saw other people doing it, I always thought well, I could do that. Sometimes it's hard to realize what's fear and when you're just being lazy. I am NOT a lazy person, but I always chalked it up to that. The truth was, I was afraid. I'm still in the beginning stages of creating an empire(HAHA maybe?), but it definitely feels great to get this far. It's so important to face your fears each and every day and Monday is a great day to start!
I worked this Saturday, and it was clear that it was Mother's Day Sunday. Fine Jewelry and Accessories were SWAMPED, with more men than you ever really seen in those areas and women and children too. Anyway, I was lucky enough to have off Sunday to spend with my Momma! We had breakfast and just relaxed around the house all day (her choice, not that I complained).
This is my Mother's Day OOTD: comfy and casual.
Shirt: Victoria's Secret, similar | similar; Scarf: Echo Designs, similar | similar; Denim: Machine, similar; Shoes: Tory Burch; Sunglasses: Gucci.
XO,
Simone