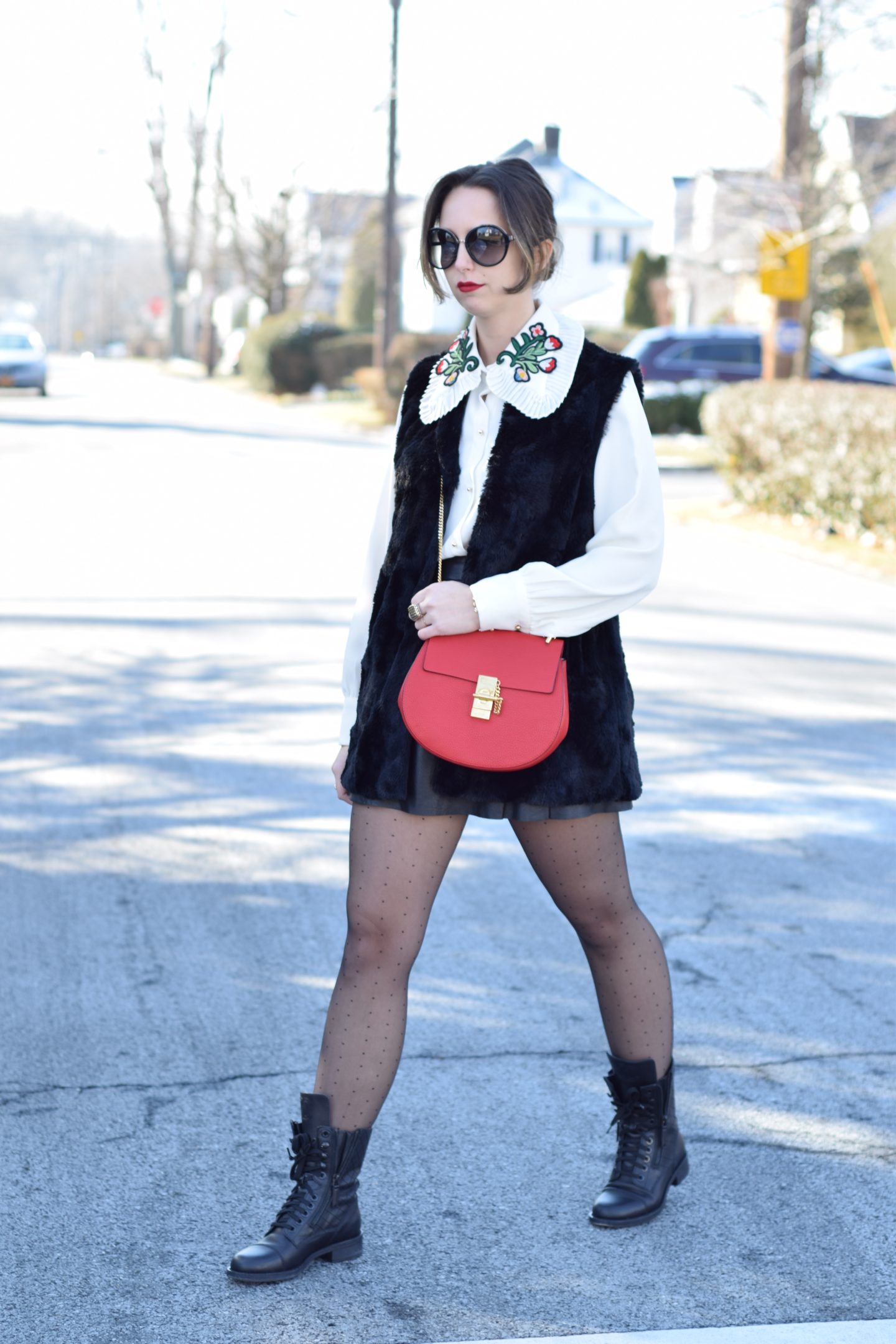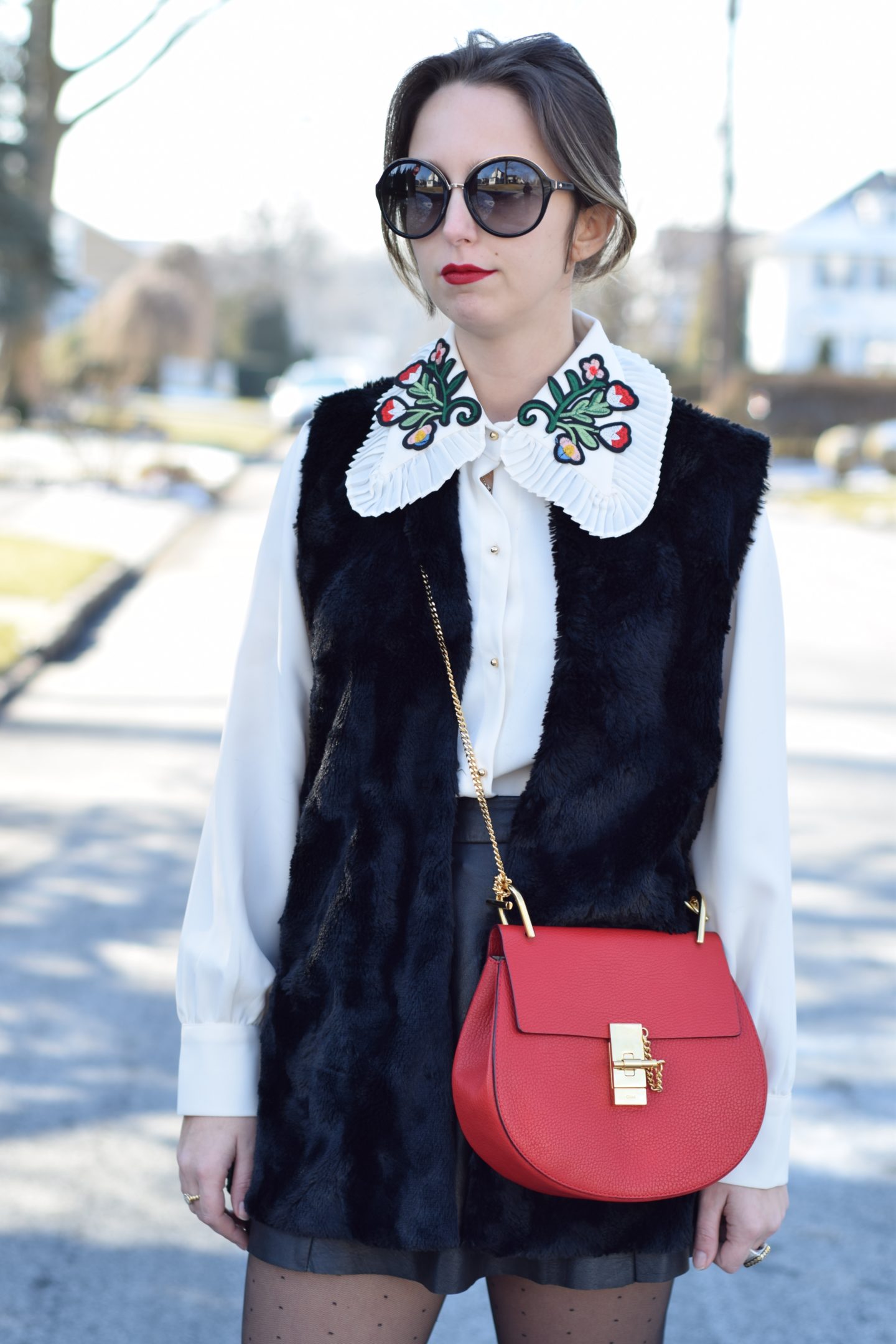 Vest: BB Dakota | Blouse: Storets | Skirt: All Saints | Tights: Calvin Klein | Boots: Chanel, similar | Bag: Chloe
It's ok if you're not a bubblegum pink loving, dress wearing girly girl. You can still be edgy yet dress the Valentine's Day chic part. Either way, you should still check out my post on fashions newest pale pink trend. Because trust there's a way for everyone to style the up and coming staple color.
Today's post is not about trends and pink though. It's about always staying true to your style and this look is all me. The best advice I can give is don't immediately go out and buy a brand new outfit. Especially if your purpose is to impress your brand new boyfriend. Besides, if you breakup that fabulous (and probably also expensive) blouse will only remind you of bad memories. Also, beware, if he doesn't love you all year the way he loves you on Valentine's Day, boy bye.
First, pull out your favorite staple from your own closet that you feel both comfortable and confident in. Make sure it matches your venue. Then from there if you have to, go dig around at the mall. OR just order this blouse from Storets, because it is everything. Add a pop of red, if you don't have a bag it can be a lip, and voilà!
Shop my look: