Much like an It-Girl, this coat has been seen everywhere this season and I totally see the style moving into spring. Unfortunately, I had such a hard time running into said It-Coat anywhere. So, being somewhat of a bargain hunter, when I saw this coat at H&M on sale it was a no brainer. Take a look..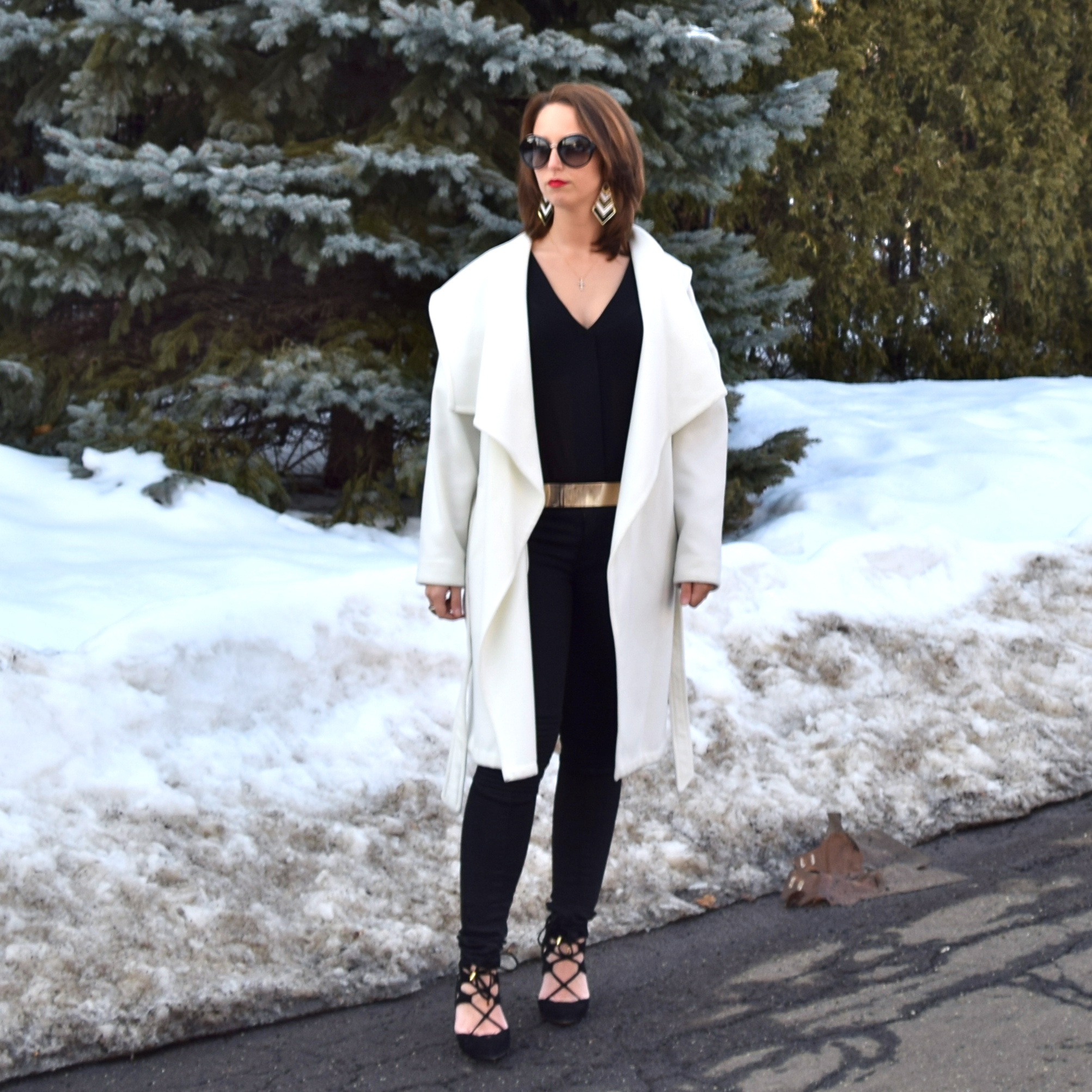 Coat: H&M, similar | Blouse: H&M | Denim: Hudson | Shoes: Sam Edelman | Sunglasses: Kate Spade | Earrings: Charming Charlie's | Bracelets: Hermes 
I love a big comfortable coat, especially when it's this stylish. I don't always like taking my coat off right away when I get somewhere. So, with a coat like this you don't look like a total loony-toon if you don't remove it right away because of it's robe look. It's also somewhat lightweight making it something I plan to wear on a cool spring night.
SHOP MY LOOK:
Thanks for reading! Follow me on instagram and twitter: @simplybysimone for daily inspiration!
XO,
Simone