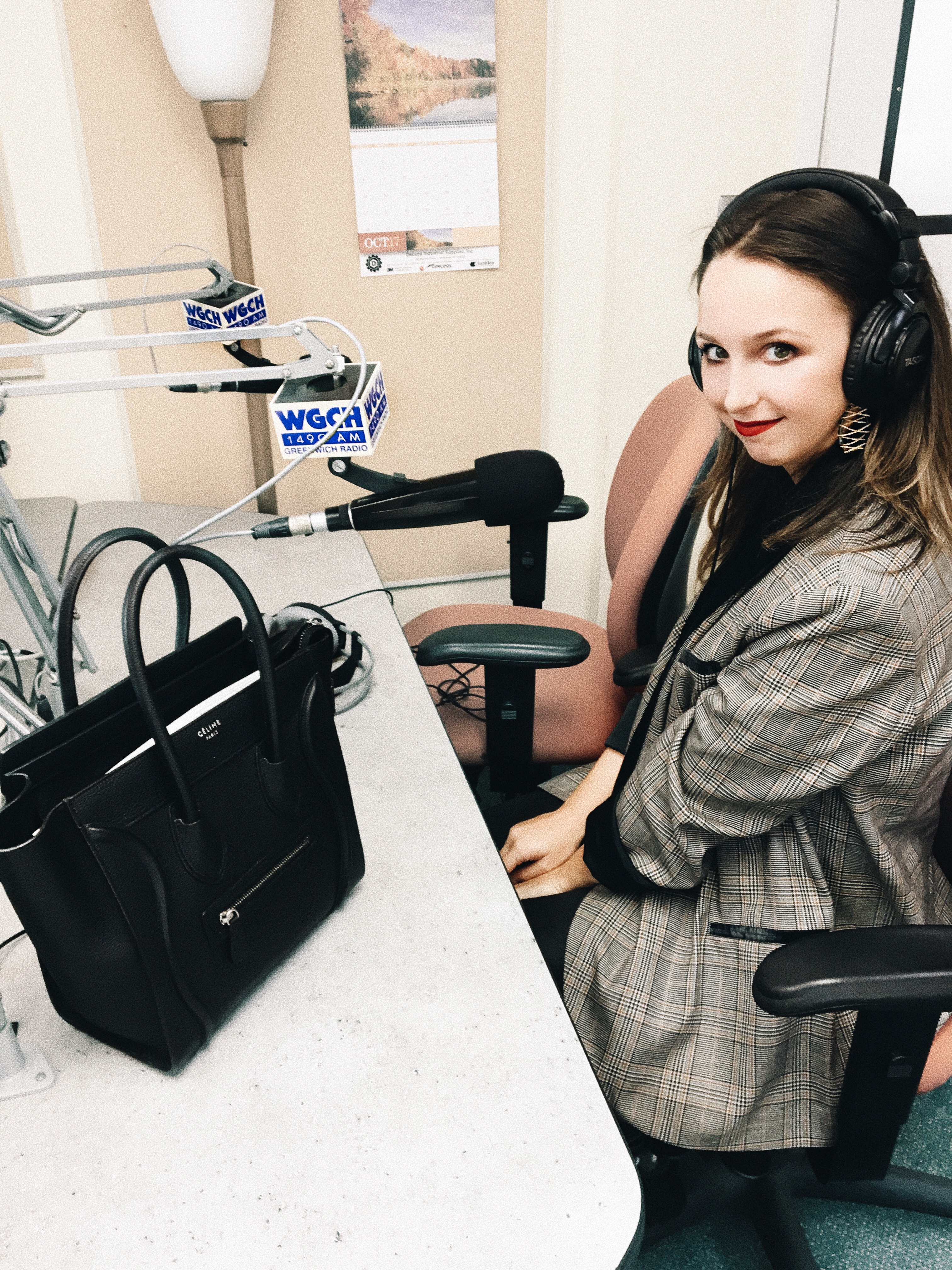 Pic from last week! It was so fun to be in the studio! 
The colder it gets outside the less I want to leave the house [not sorry]. And yes, that includes going out to go shopping. So today, I wanted to share with you some of my favorite reasonably priced sweater brands! All the items below are under $100 with many being under $70. Plus, I've added my favorite tips for on online shopping.
Shop my favorite sweater brands below!
How many of these brands have you heard of? I tried to find brands that Comment below!  
Missguided
Edgy and fresh styles. 

J.O.A.
Casual and effortless. 

Asos
Classic lightweight knits to edgy fun prints.

H&M
Perfect chunky knits and less seen colors.

Moon River
Great hems and interesting knits.

BB Dakota
Classic, easy to wear styles. 

English Factory
Fun details with a high-end vibe. Great for work.

Endless Rose
Fun styles with great details. 

Vintage Havana
Casual with interesting details.

Pro tips for seamless online shopping:
Search for the model height on the site. Usually, you can find it on the product information area or sizing. This will help you know how long something will be on you.
Know the return policy. I tried to only link sites that have good shipping/return policies, but before you buy take a look at the return policy especially if you're still unsure about your size.
If the site has an easy return policy and you're still really unsure on your size order both sizes.
Sign up for emails. I use an old email for store emails, this way I can easily search to see if a promotion is going on.
Go for a bold sweater outside your comfort zone. Especially if you're someone who always wears a black winter coat, a bold color, print or texture will give your outfit some character. You'll end up hiding most of the color anyway.
Always filter on the newest items. Even when you go to the "what's new" tab on a website, they will still always show you their "top picks" at the top, which are not necessarily the newest items.