I'm all about this hat trend that is going on right now. Wearing a big floppy wool hat with the right outfit makes all the difference. It also keeps my head warm, and if you don't know me by now, I'm obsessed with being warm. I can't stand being cold. So the hat trend is both chic and functional, at least for me. I was also able to work with my amazing photographer, Amandaelle, to get these outstanding shots of my outfit this week. Lets take a look..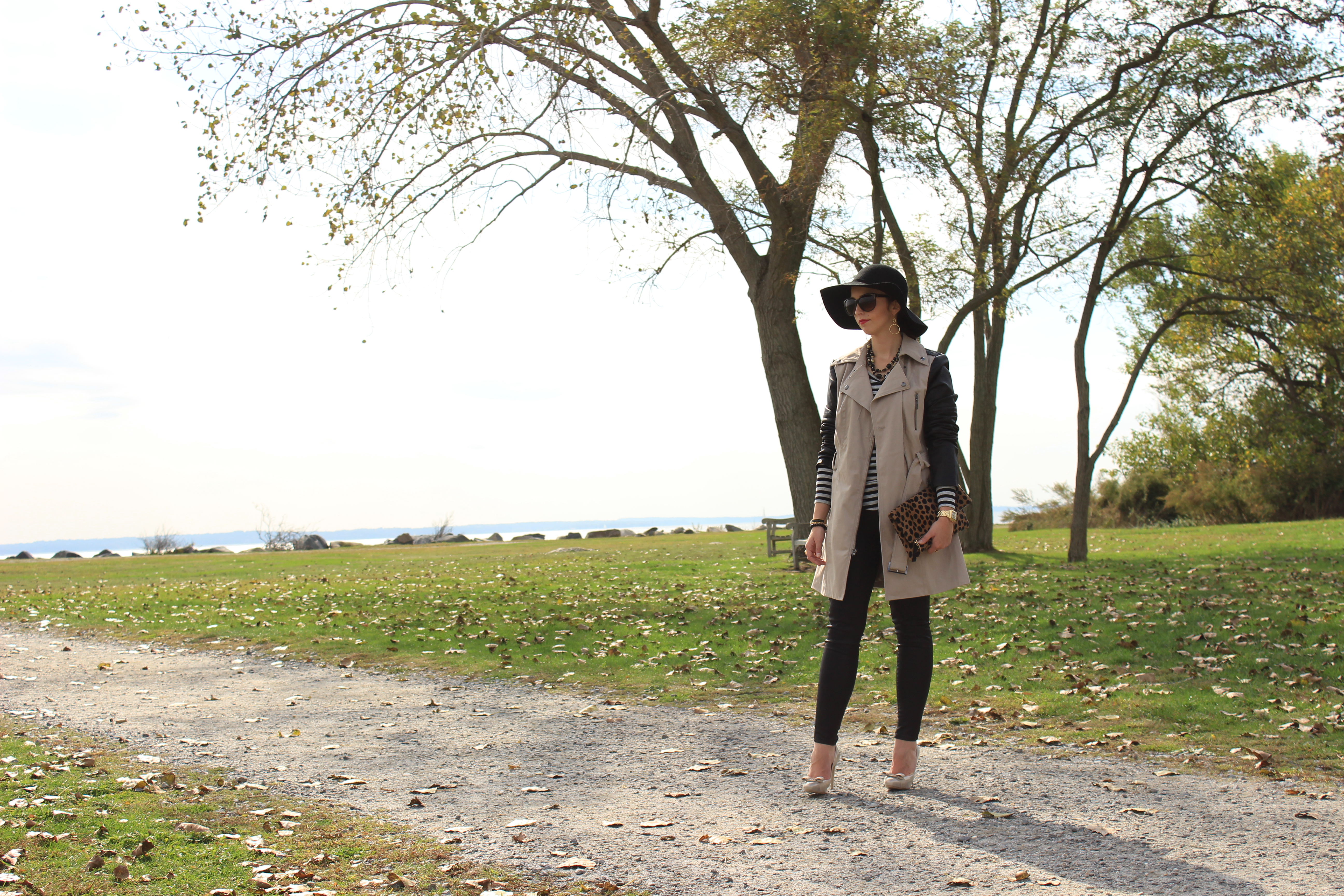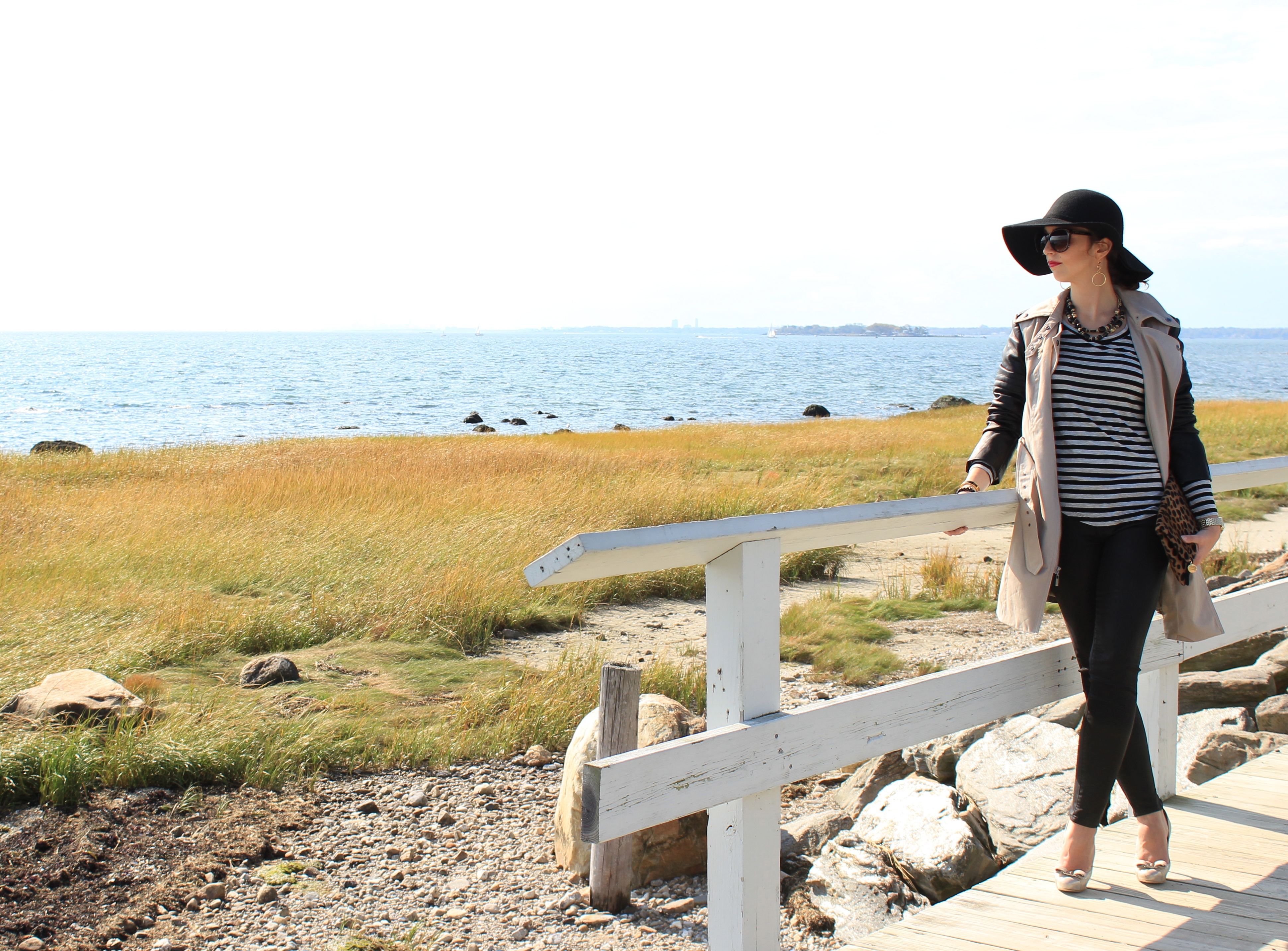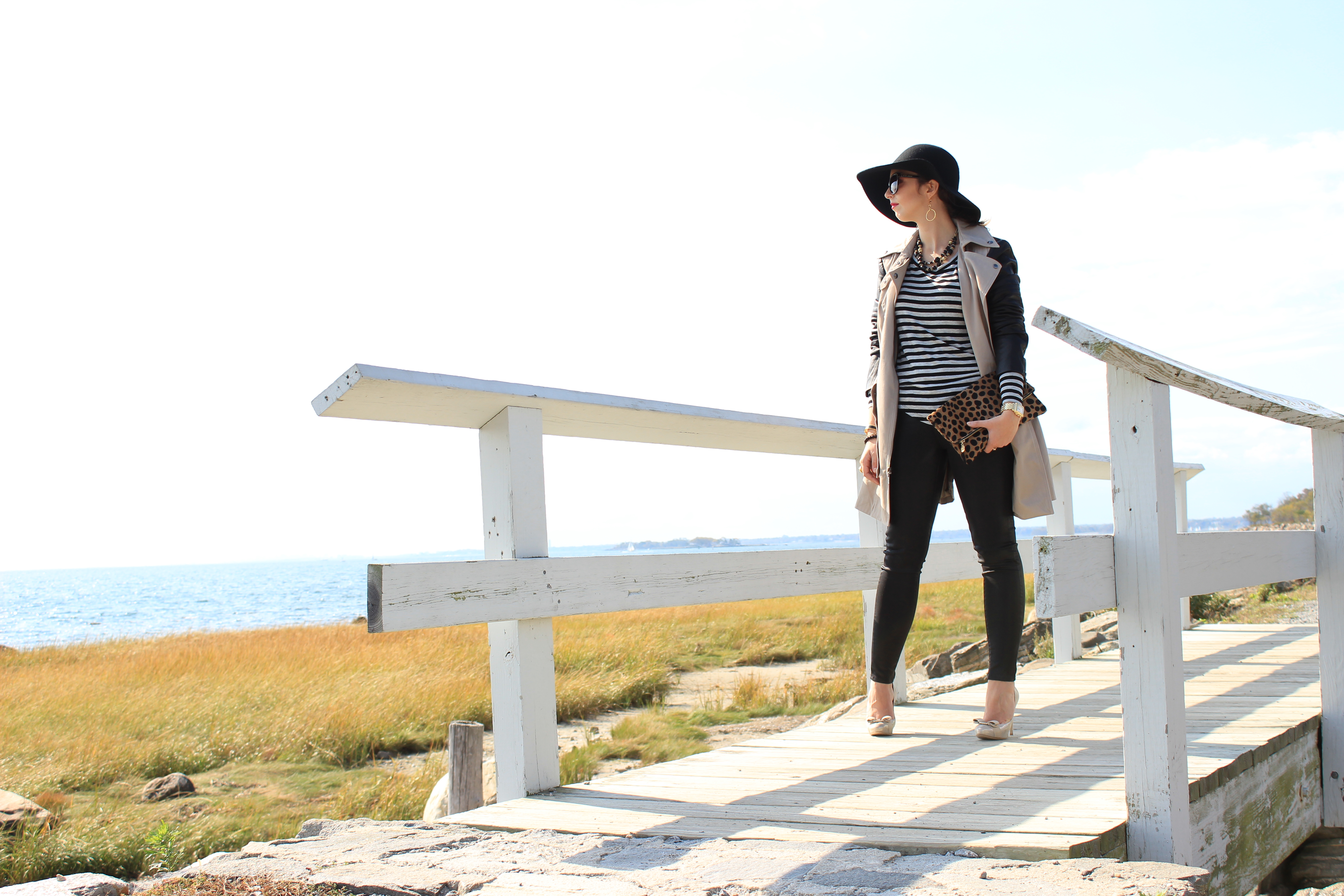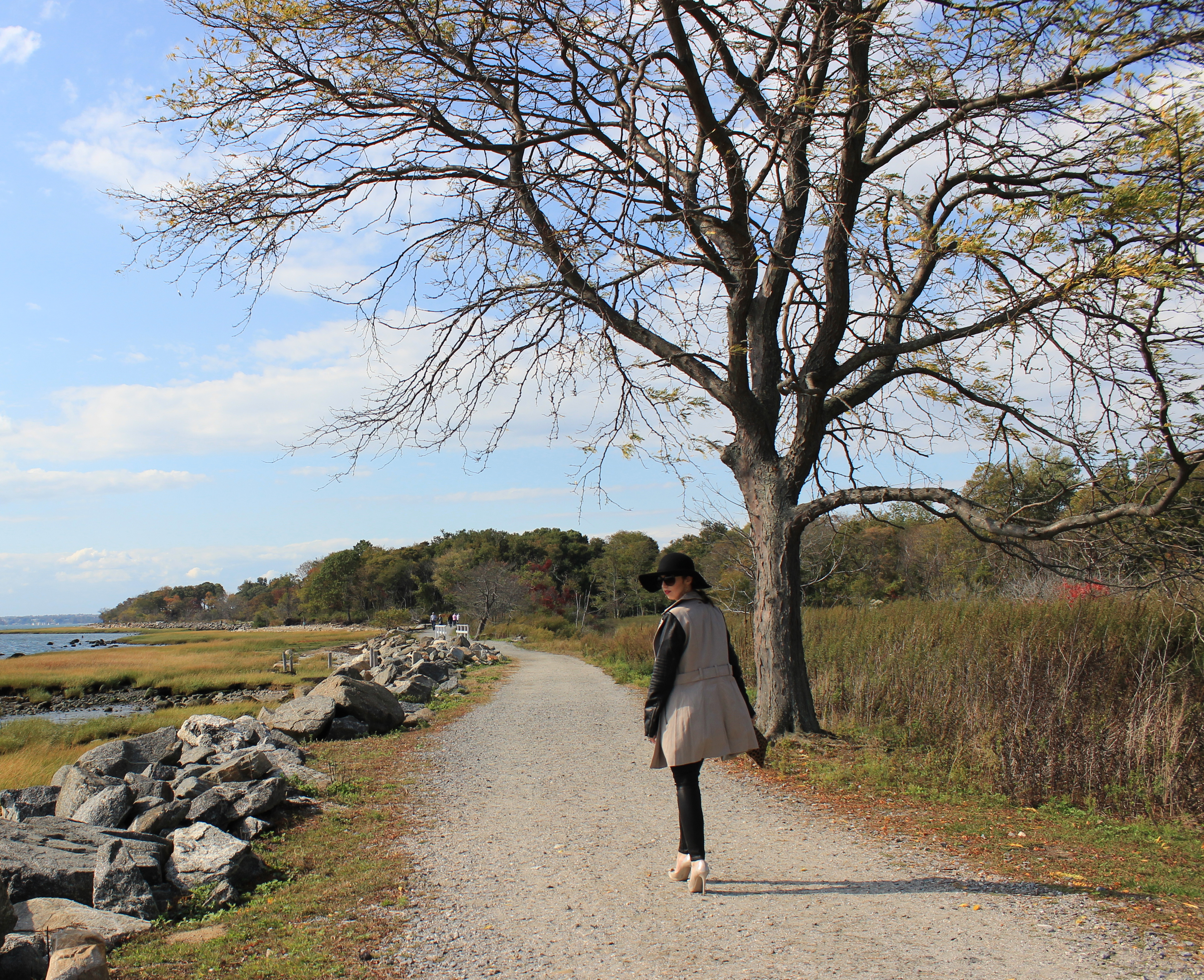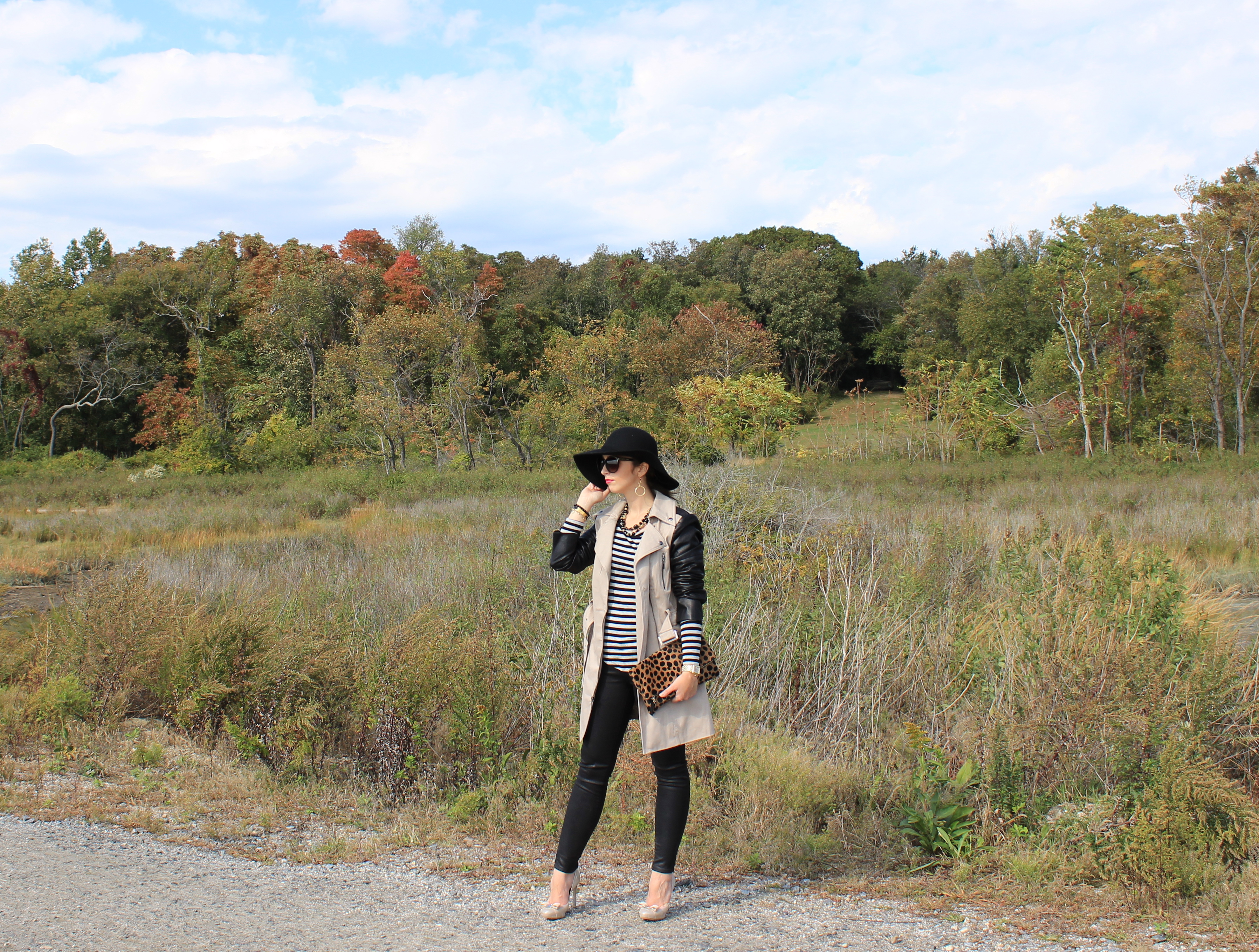 Hat: Macy's | Shirt: Forever 21, similar | Coat: Guess | Denim: Blank | Shoes: Ferragamo,  similar | Clutch: Clare V.
This is definitely one of my favorite coats thus far this fall (and it's on sale at Macy's now!). I've been dying to find a neutral trench coat, but when I saw this I couldn't help but love the faux leather sleeve. It's sporty and functional meets edgy, perfect in my book. The striped shirt helped to break up the coated denim and the coat, while keeping the look casual.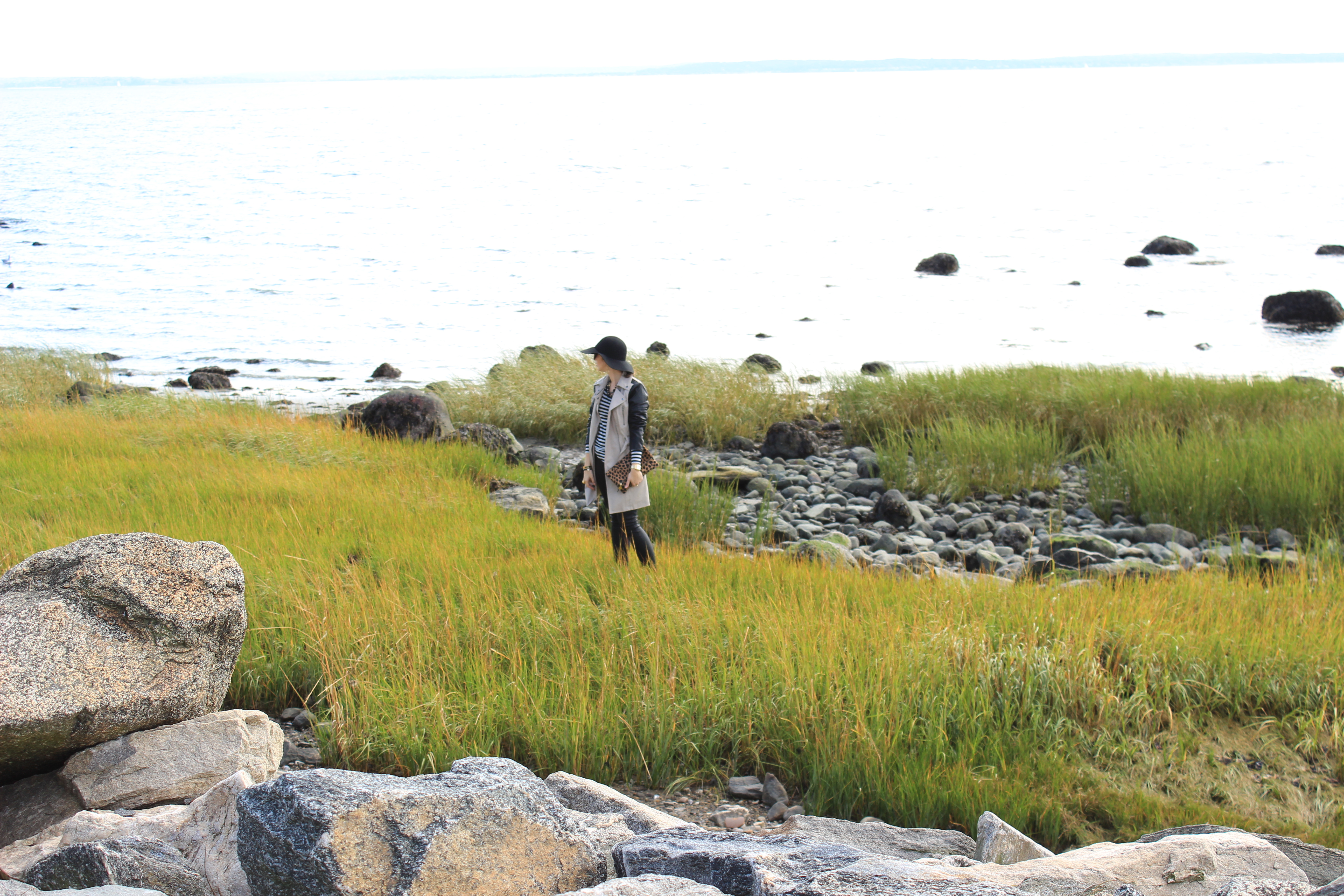 This is one of my favorite shots! (Above)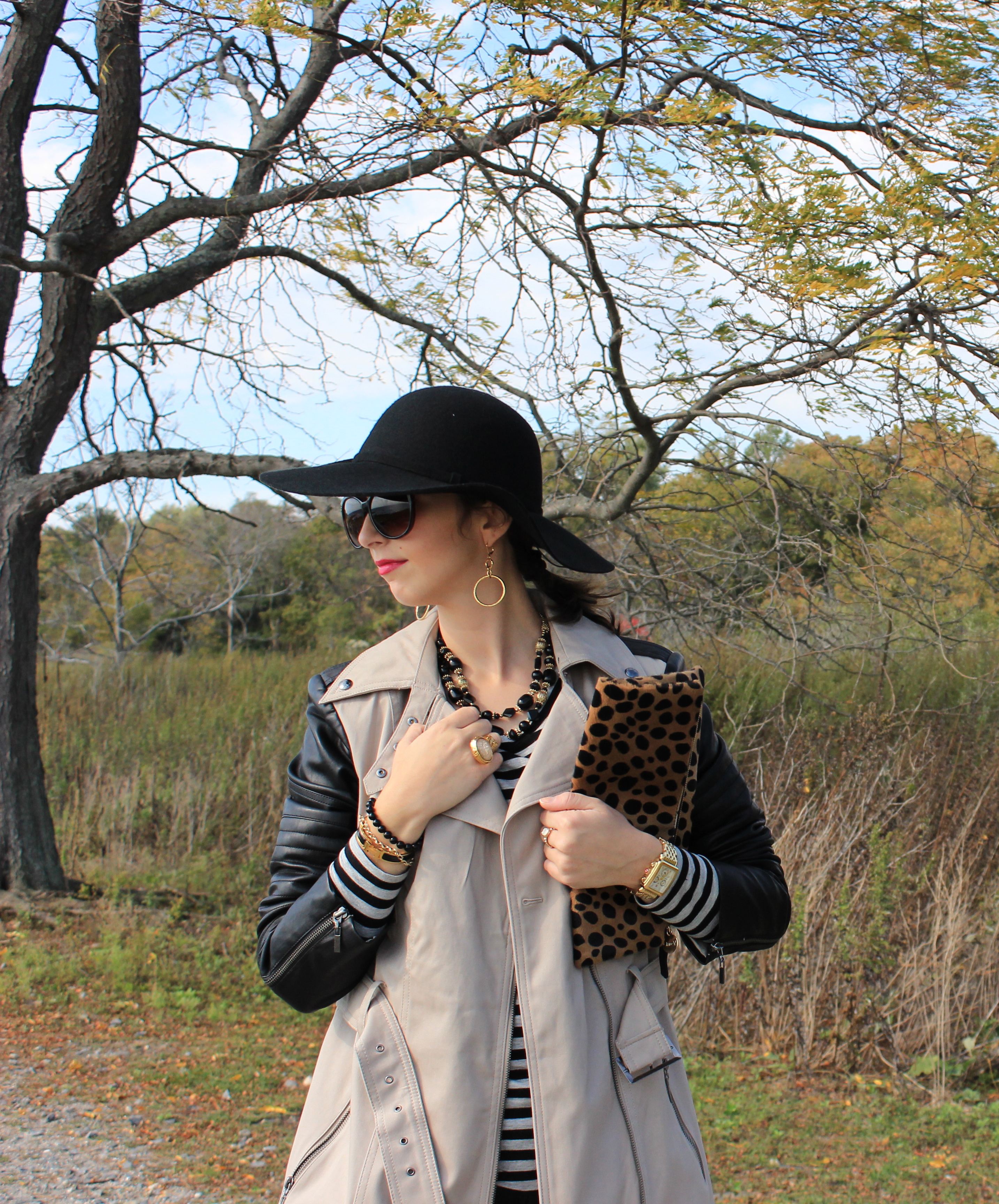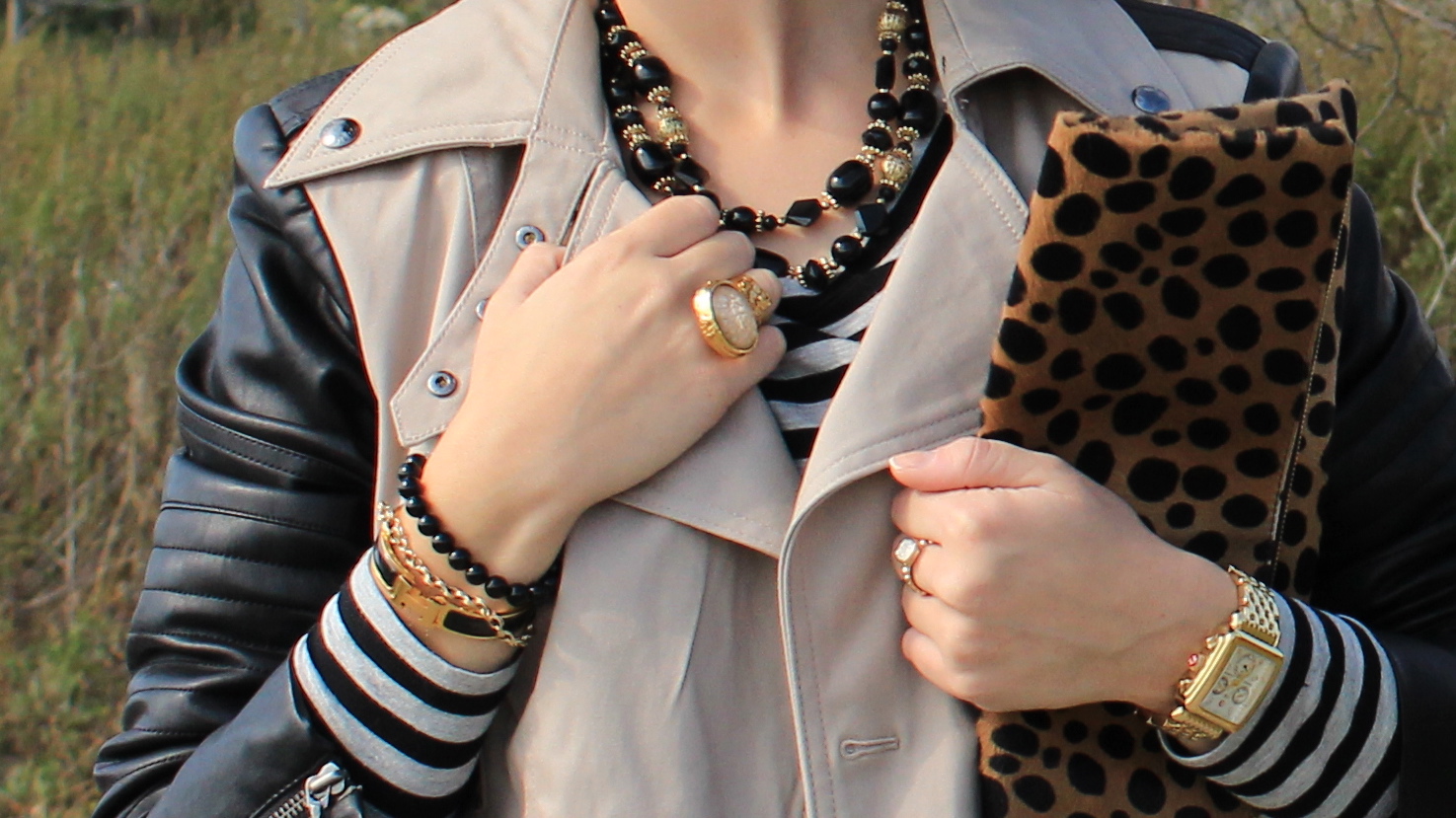 Earrings: T Tahari, similar | Necklace: Charming Charlie's, similar | Rings: Saint Laurent, similar and John Hardy | Bracelets: Hermes, Vintage Charm Bracelet and SimoneJ jewelry | Watch: Michele 
This is probably a normal amount of jewelry for me. Recently I feel like I haven't been wearing as much, so I had to step it back up. I love wearing jewelry it's so feminine and always adds charm to any outfit.
Shop my look: