I love an authentic compliment (what girl doesn't?!). I hate when people just say they "loooove" (hence the extra o's, you know you've heard this faux compliment) something you're wearing, when you're feeling so basic/hate the outfit you got going on. This suede jacket/blouse/EVERYTHING item for Fall is the polar opposite. This is an eye-catcher that anyone can rock and that everyone will love (the real love)! Take a look..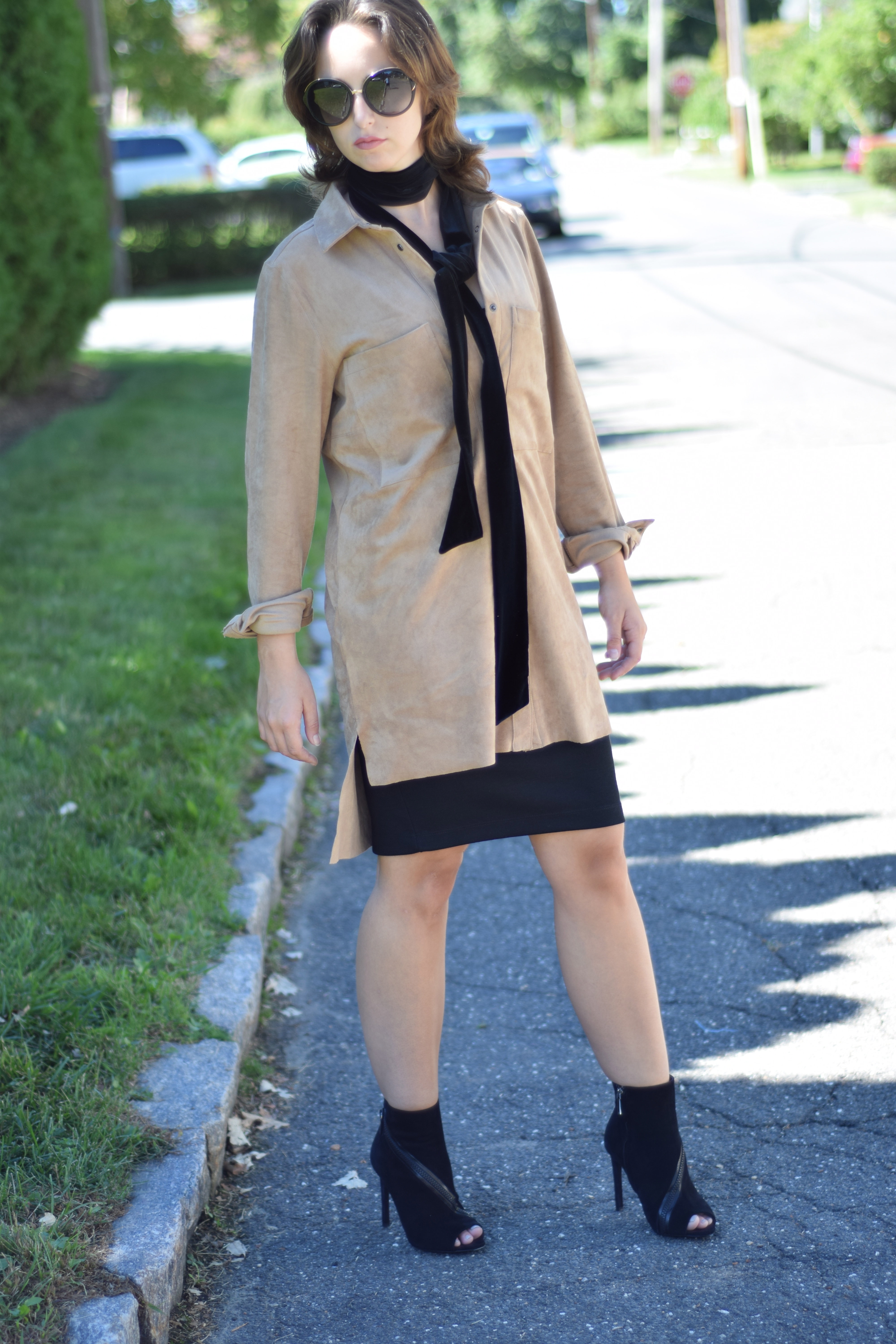 Top: H&M | Dress: Zara | Shoes: Dior | Neck Tie: Zara
I always seem to accidentally channel my inner Jackie O (see below). From the necktie to the layered, boxy top and dress this look is so classic 70s. It's also I piece I'm going to style a few times for you. I want to be able to see my favorite items in a number of ways, because let's be real – they're no way I can just wear something once! What fun would that be?! None.
SHOP MY LOOK:
XO,
Simone
Snapchat: simplybysimone