If you thought I was going to tell you that I'm an alcoholic that stalks people while riding the Metro North train, I'm not. Instead, I'm talking about MZ Wallace. Polar opposite I know, but trust me they relate. Plus, the truth is my life is way less dramatic than the movie anyway. Today, I'm going to give you a glimpse into my life as a commuter (aka real life girl on a train every day), and how MZ Wallace has saved me from becoming a real life hunchback of Notre Dame.
It's 7:52 a.m. and we're waiting for the train. 'We' as in the others standing elbow to elbow waiting with me. When the train arrives I find a seat facing forward and put my bag on my lap. The sun is in my eyes. The lady next to me whips out homemade scrambled eggs with a side of toast. She TOTALLY could have eaten at that at home. I am sardined on a seat with someone's luggage on their lap next to me. The wheels are hitting my arm. Cue eye roll. Welcome to the commuter life, and that's only the Metro North piece, don't get me started on my two subways rides. If you haven't caught on I'm headed into the greatest city in the world, New York City.
My first year as a commuter has been tiring, to say the least. You lug all your things with you every day just to lug them home. I always wear sneakers to work, but sneakers aren't chic if you wear them every day. Especially if you wear them on the subway – they become a horrendous yellowy brown after a few trips. So, number one, I now bring a change of shoes in my bag. Item number two is my lunch, which I store in a heavy glass container because I don't like my food in plastic. Number three, the rest; wallet, keys, water bottle, some makeup, a small mirror and headache medicine. Having to carry this figuratively large weight on my shoulders has been literally killing my back.
I've always loved MZ Wallace for their one of a kind style. The Metro tote is a slouchy, chic and totally usable bag. I can attend events after work with it and still feel like I'm carrying my things in a fabulous tote. It comes with a zip pocket and a detachable pouch inside. It's so light that I no longer have to carry a weight on my shoulders. Or on my lap on the train. And thanks to MZ Wallace I'm still stylish as ever.
Shop my look: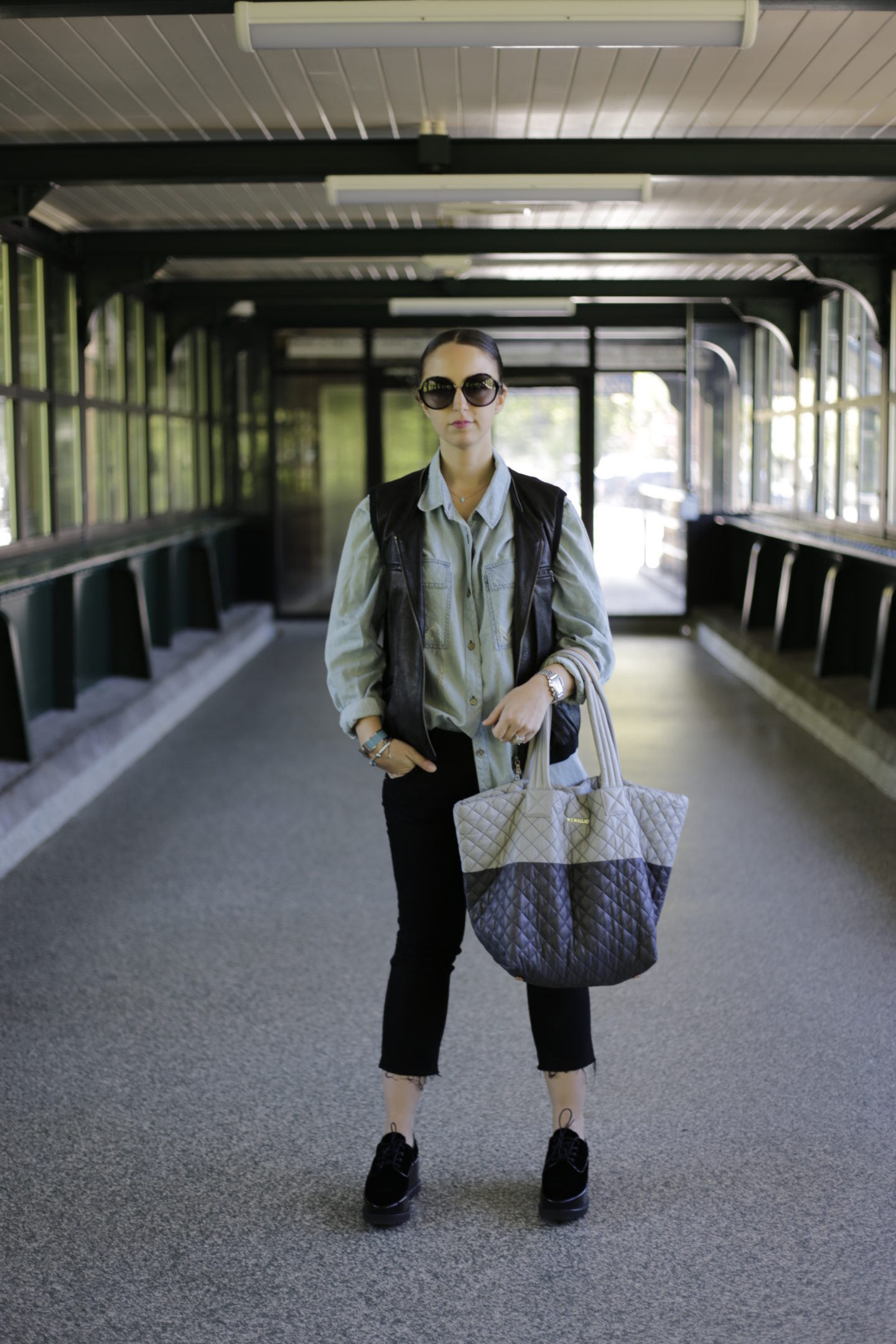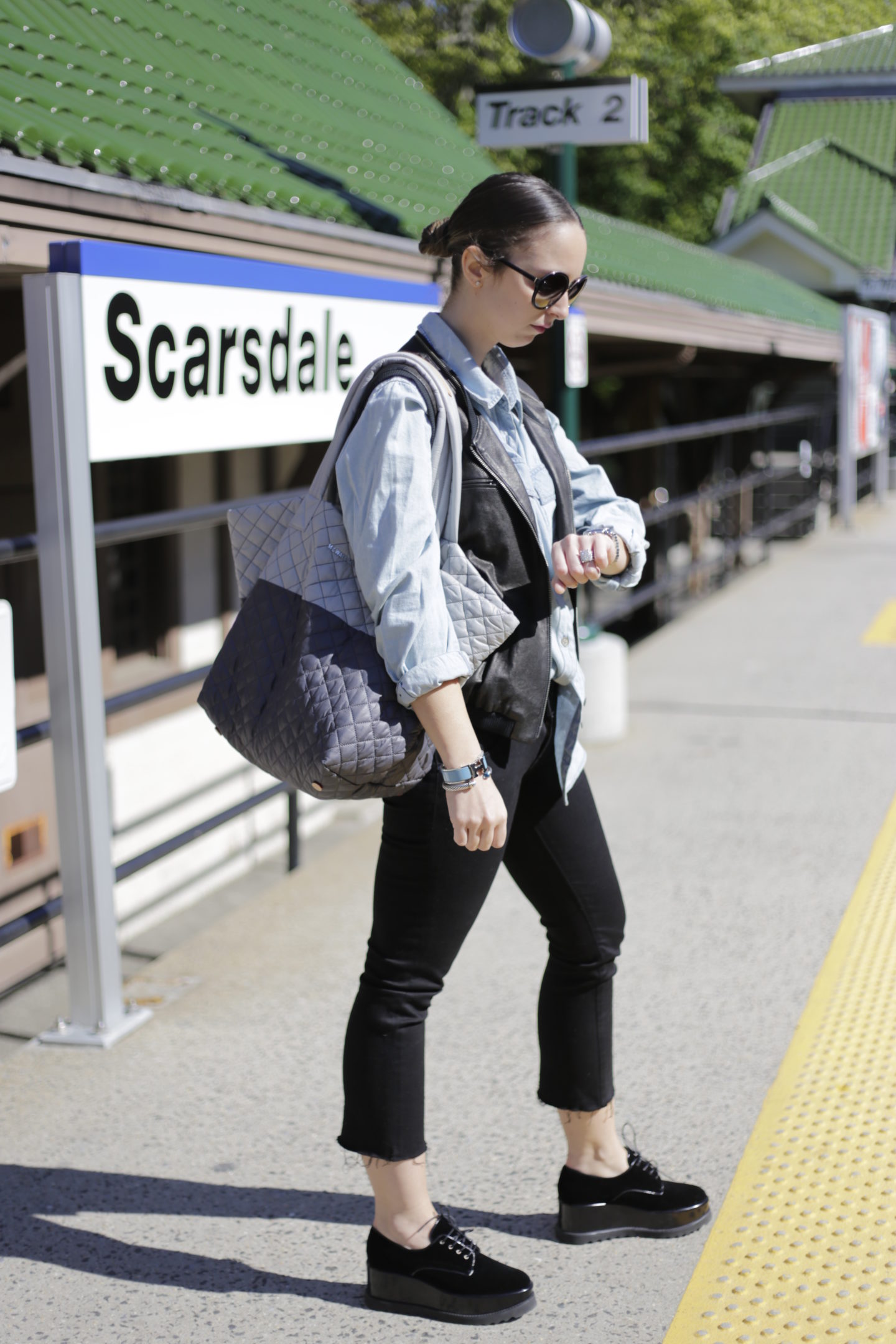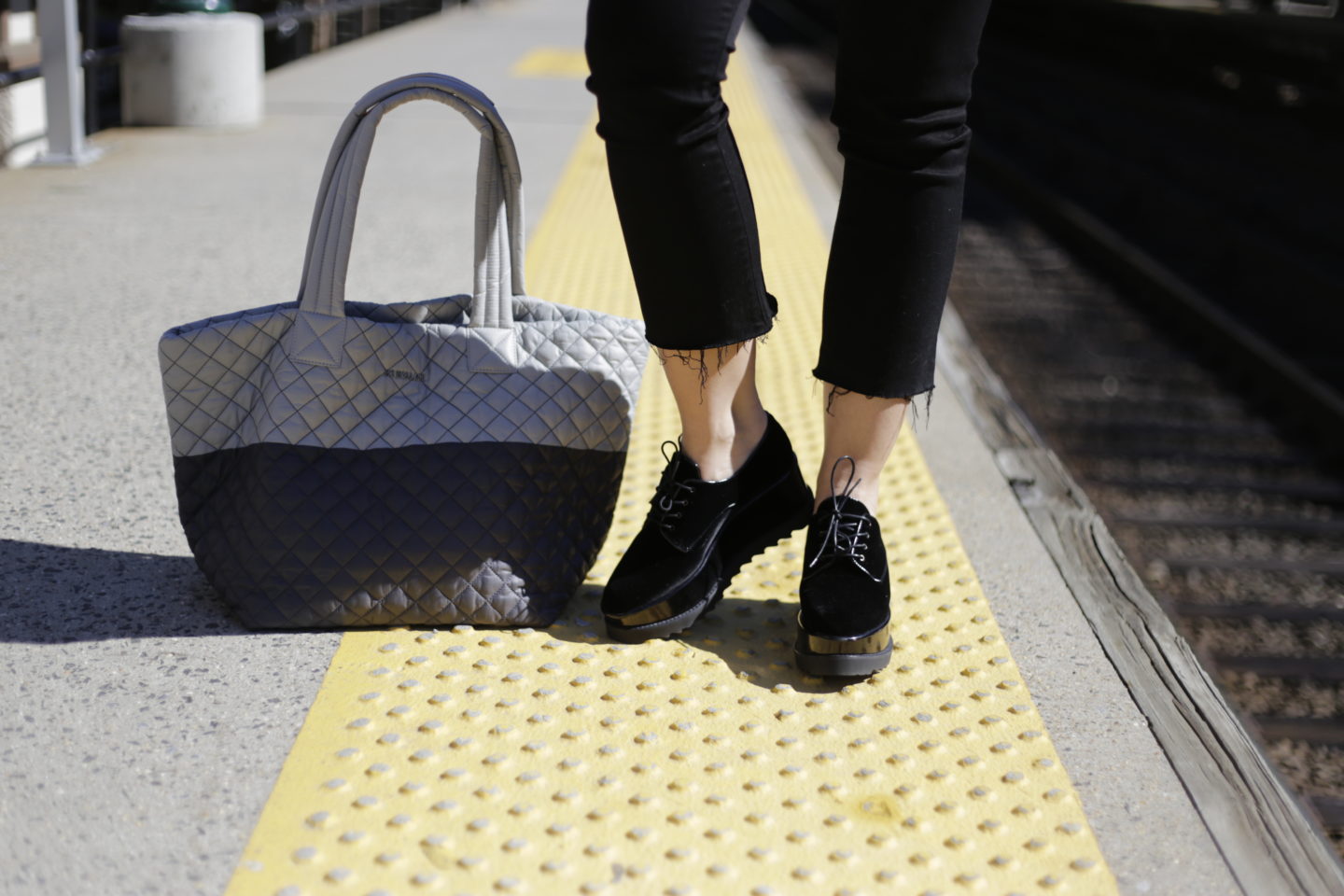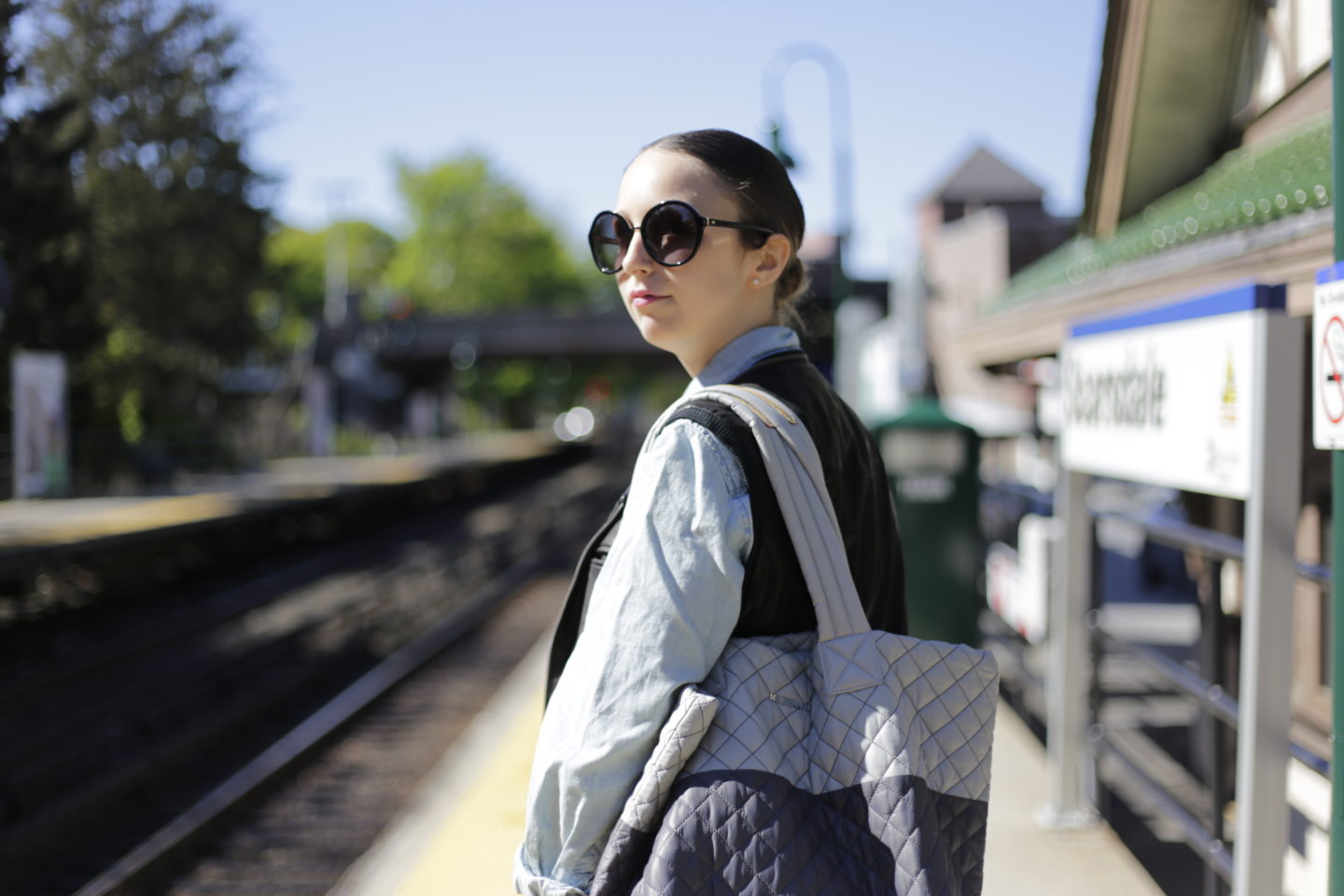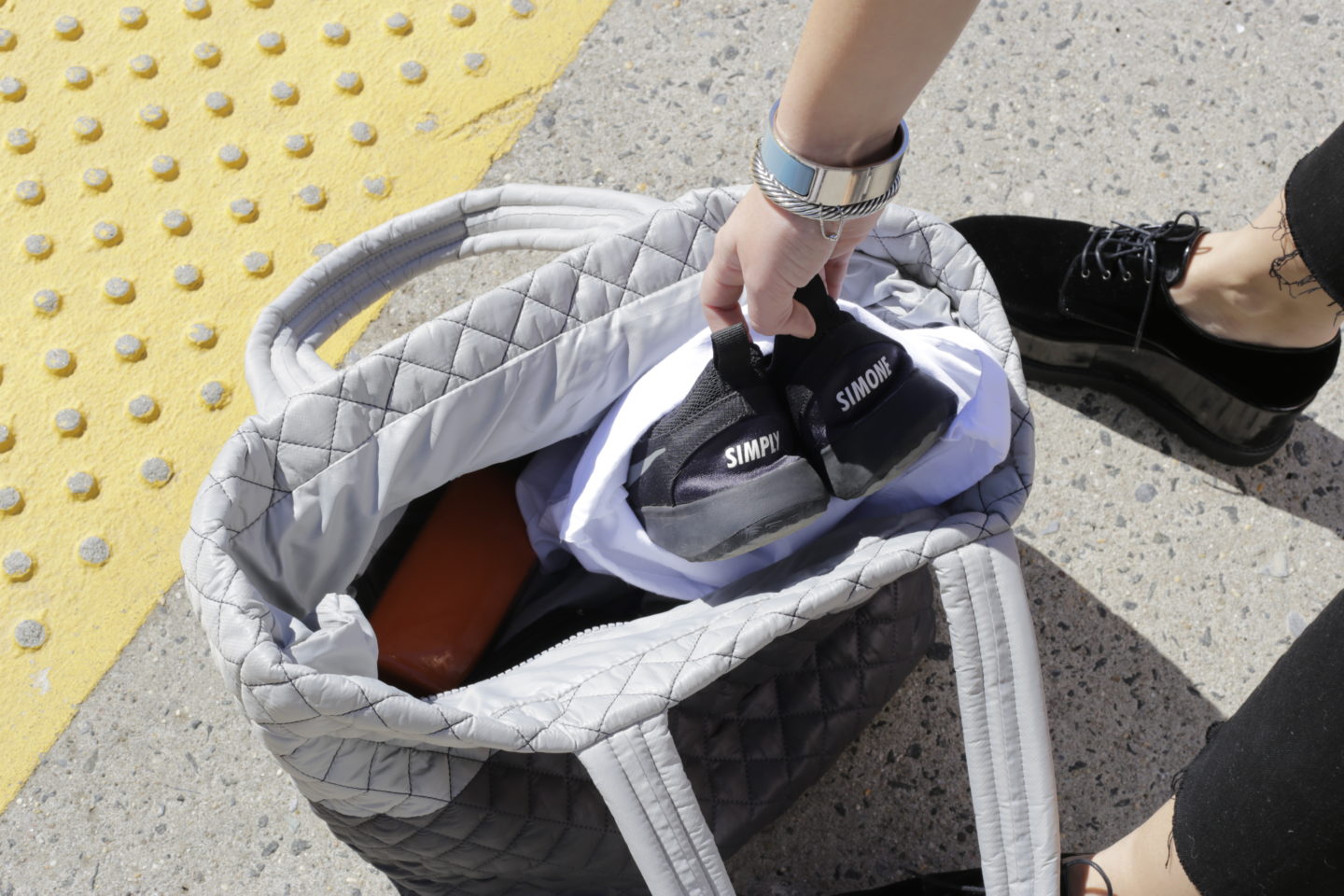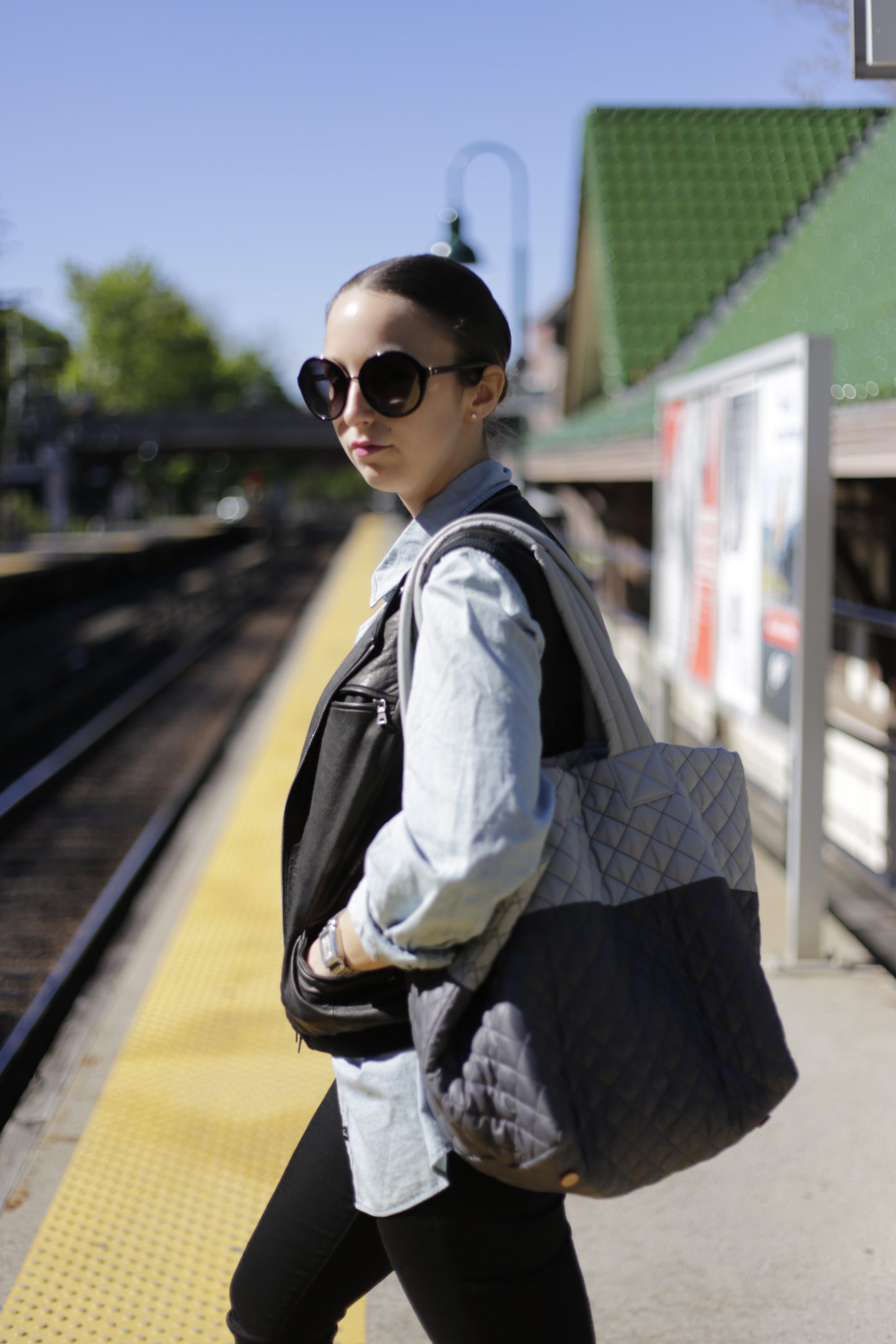 *Post in collaboration with MZ Wallace. All thoughts and opinions are my own.