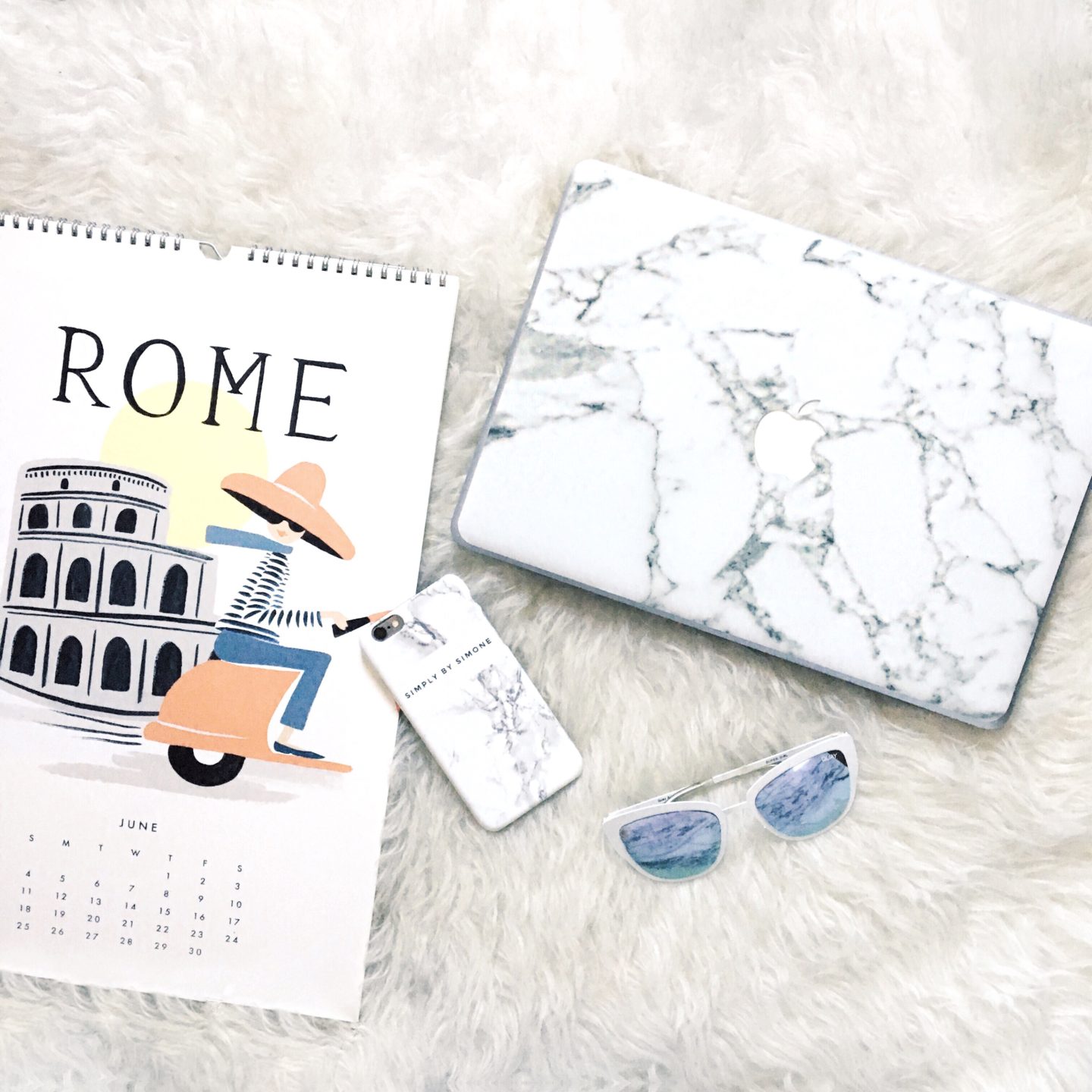 Your phone case should be just as chic as your outfit, no? Well, I'll tell you why I think it should. Personally, I always have my phone in my hand. It's like an extension of my body (at least I'm honest). So always in photos, you can see what's usually a crummy iPhone case. Now thanks to Case App I can run around NYC in total style with a custom marble phone case. And my new Macbook skin in marble has now renewed my computer's appearance. Girl's got to match!
Speaking of travel, I'm dying to go to Europe. Rome sounds like such a good idea, or Paris, maybe Greece? Who's coming with me and my chic travel accessories?! You can design your own case or skin on caseapp.com. Go make your yes way rosè iPhone case just in time for Summer!
 shop Case App and use my code:
SIMPLYBYSIMONE20 for 20% off!
*post in collaboration with Case App. All thoughts and opinions are my own.