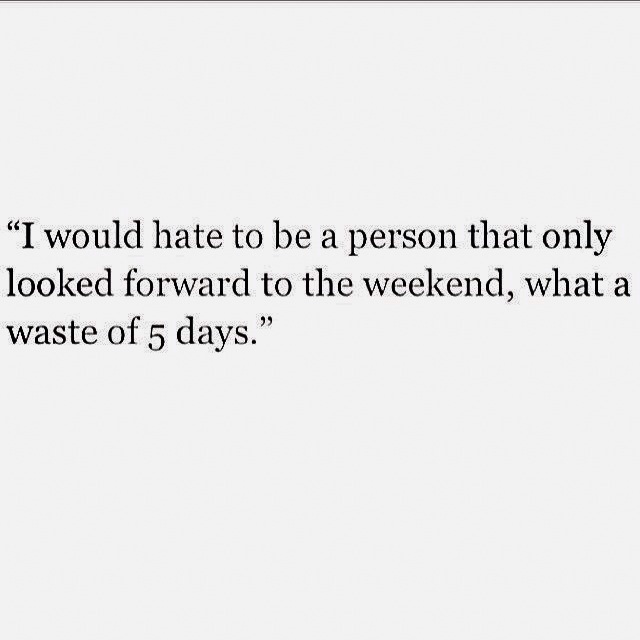 Hi everyone, happy Monday! This Monday I want to try something new. Instead of me talking about what motivates me, or the positive attitude you should choose for the day, ect. Let's talk about how we get through the week and how we can better enjoy each day leading up to the weekend.
I love the quote above and it really got me thinking, how do I help myself enjoy each day? It's no secret that even I look forward to the weekend, but I want to get better at embracing each day, even if it means being at work. I try to remind myself that working hard at work helps me build my empire. Every excel file I conquer brings me one step closer to becoming a better me. I try to remember that everything I do adds to the building blocks that will become my dream job. I also make sure to have something to look forward to after work, whether it be dinner with my family, sitting outside, going for a walk, wine whatever anything to look forward to. I become a mope so easily when I get home from work so it's good to have an after work plan.
Now, I want to know what YOU do to enjoy the days leading up to the weekend! Am I missing anything in the above? Let's help each other get better at embracing our days!
Comment below!
XO,
Simone