SO this title is actually both literal and figurative. In the literal sense, my boyfriend kindly bought these Louboutins for me this past Christmas, which was overly generous (we usually don't do crazy gifts). Figuratively, apples are red and so is my pop of color LOL (I'm totally laughing as I right this right now because I can't even deal with myself). I'll stop the babbling so we can take a look at this outfit that I've already gone way too in detail about..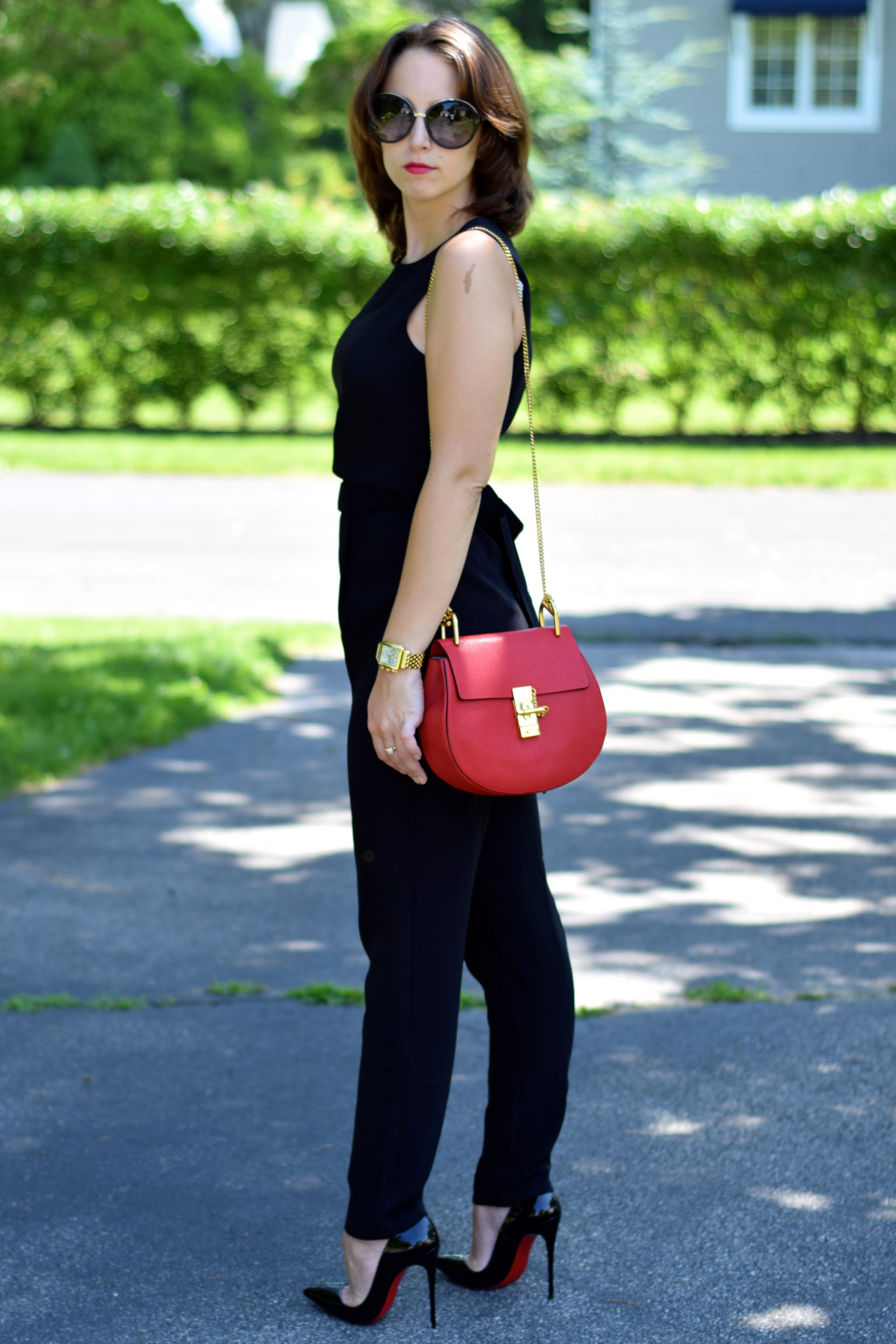 SOS girlfriend CANNOT walk in these shoes. Whoops, I guess I should stick to 100mm heels. Whatever. 
Jumpsuit: Forever 21 | Shoes: Christian Louboutin | Bag: Chloe
It's great to have a simple black jumpsuit, and I love this one from Forever 21. For the price, the quality is great and it fits perfect. If you're going to buy Loubs, I would suggest with 100mm heels because even though I wear heels every day to work and I was able to walk perfectly in these in the store and on carpet at my house, they are certainly not for the novice heel wearer.
SHOP MY LOOK:
XO,
Simone