Neutral is my favorite color pallet because it falls in limbo somewhere between back and white (and as you know balance is my thing). So naturally when I saw this Balmain look alike blazer on Missguided's website, I had to have it. Once I got it in the mail I started mixing all my nude/neutral colored items with it. Lets take a look..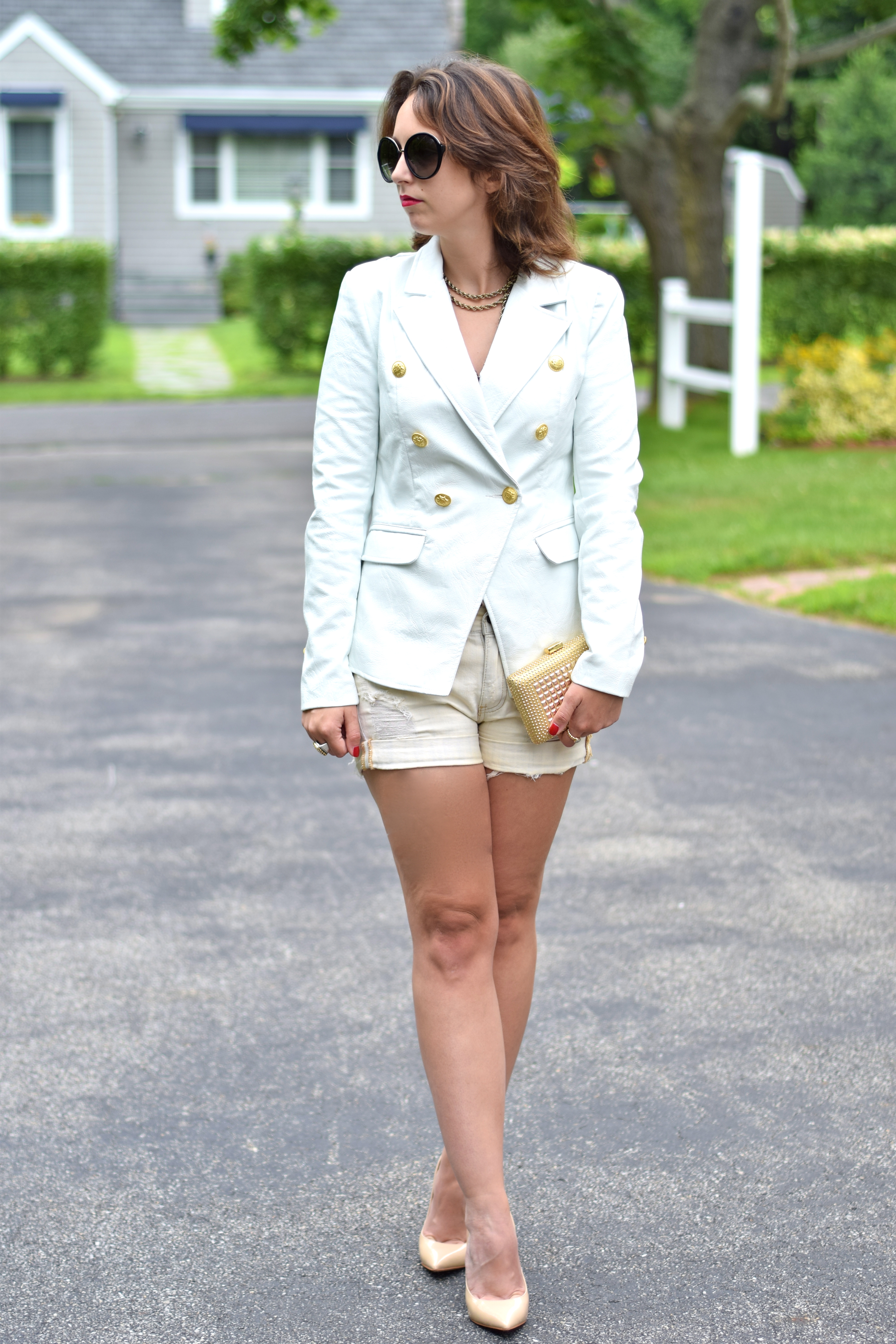 Blazer: Missguided | Shorts: French Connection (old, similar below) | Shoes: Vince Camuto | Tee: Triple Thread
This blazer is everything, I love the bright gold hardware. I usually don't go for less expensive remakes of high end items, but for the price and quality this blazer was so worth it. One day I'll invest in a Balmain blazer, but until then I'll stick to high end accessories. And if Balmain's in your budget, I've linked some blazers I love below!
In other news, I helped put together a rubbermaid storage container last night and let me tell you it's harder than Ikea furniture to put together. So difficult I'll be adding it to my resume. LOL kidding..
SHOP MY LOOK:
XO,
Simone