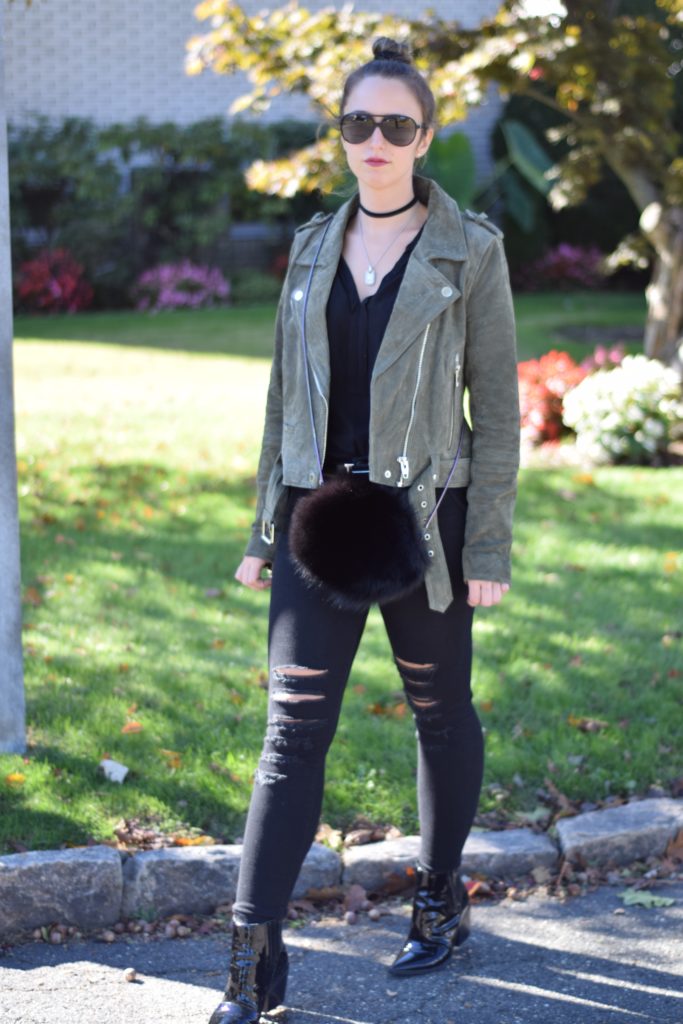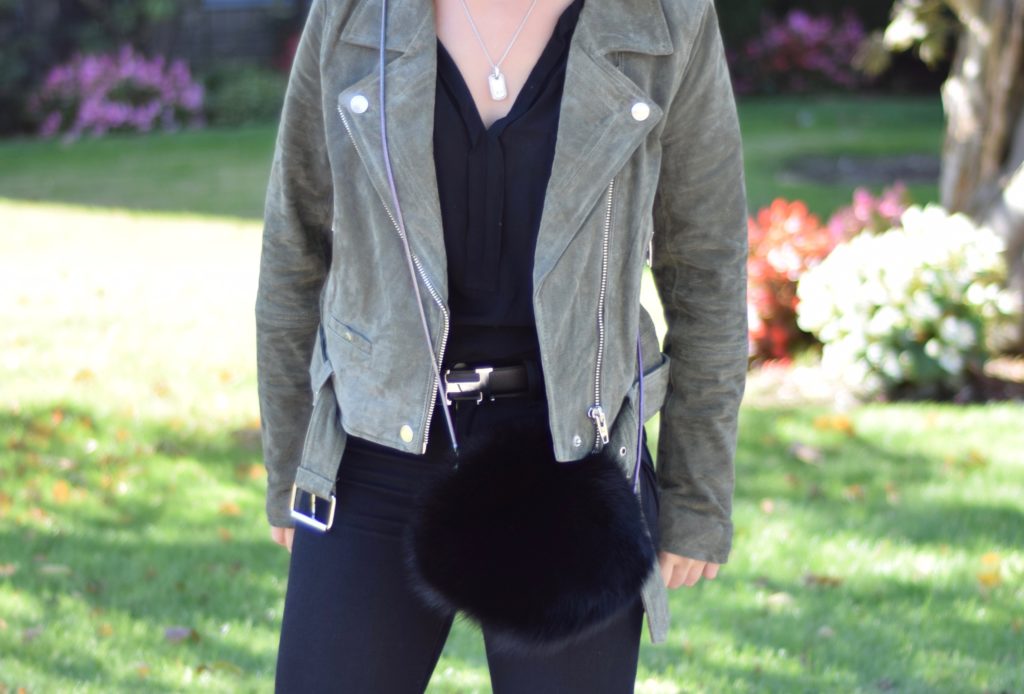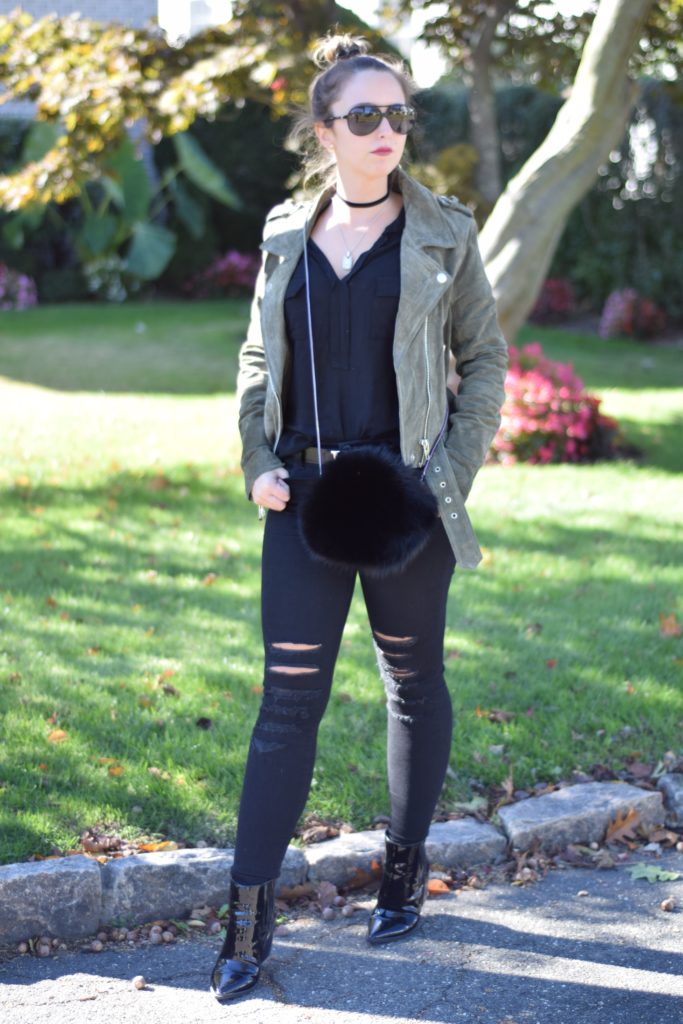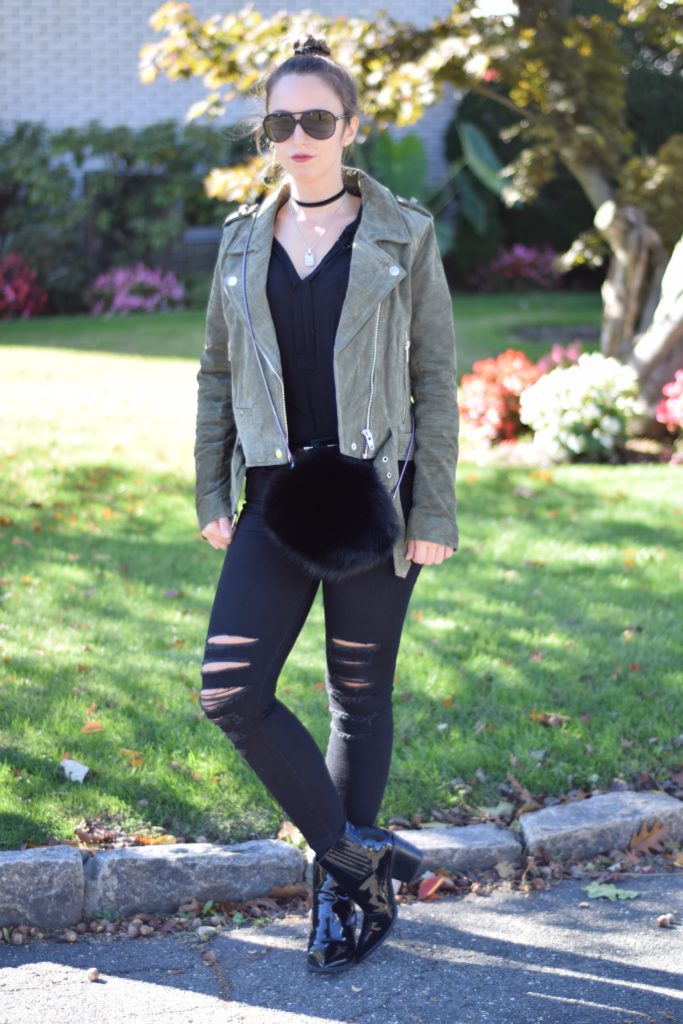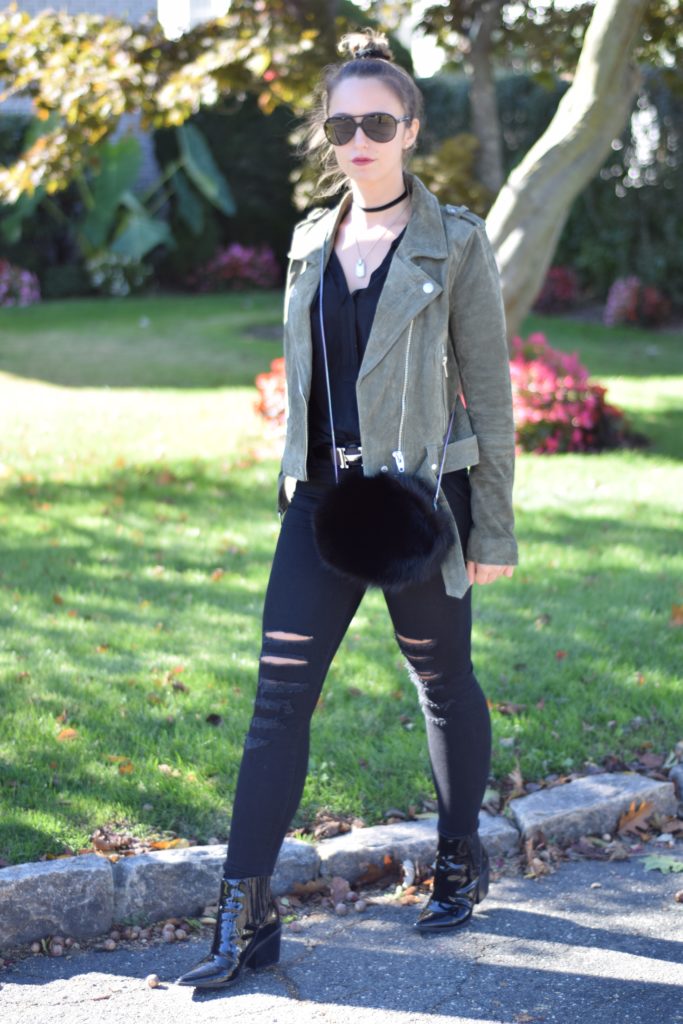 Jacket: BlankNYC | Top: Splendid | Jeans: J Brand | Shoes: Aldo (last season), similar HERE | Bag: DVF
I find a main goal of mine is to create stylish looks that make getting ready a no-brainer. My New York City related life has me wanting to use up any additional time I have carefully. So effortless styling has become increasingly important to me. 
Pleated skirts, velvet, and gucci slippers are beautiful trendy items, but a suede jacket will always take the cake for me. Because trendy items are new for everyone, they definitely don't make styling easy. This classic moto suede jacket is something I'll wear constantly this fall. It was so natural for me to pair it with an all black look.
Easy, no-brainer looks should still always include a fun eye catching piece.The fur bag is definitely this outfit's elevation. It's such a fun versatile bag! 
How to make styling your next outfit a no-brainer:
Do it the night before. (Or wake up early, whatever works.) I know so many people say this, but that's because it's true. Until you get really comfortable with throwing looks together, don't try to do it in the dark, 5 minutes before you have to leave the house. 
Comfort, comfort, comfort. And heels can be comfortable! For all day looks I always go for comfy shoes. Sneakers or chunky heel booties are my go-tos. 
Wear it again! If you've recently worn an outfit that you love (à la sweater and jeans combo) wear it again. 
When all else fails pair it with black. 
Shop my look:
Instagram | Twitter | Snapchat