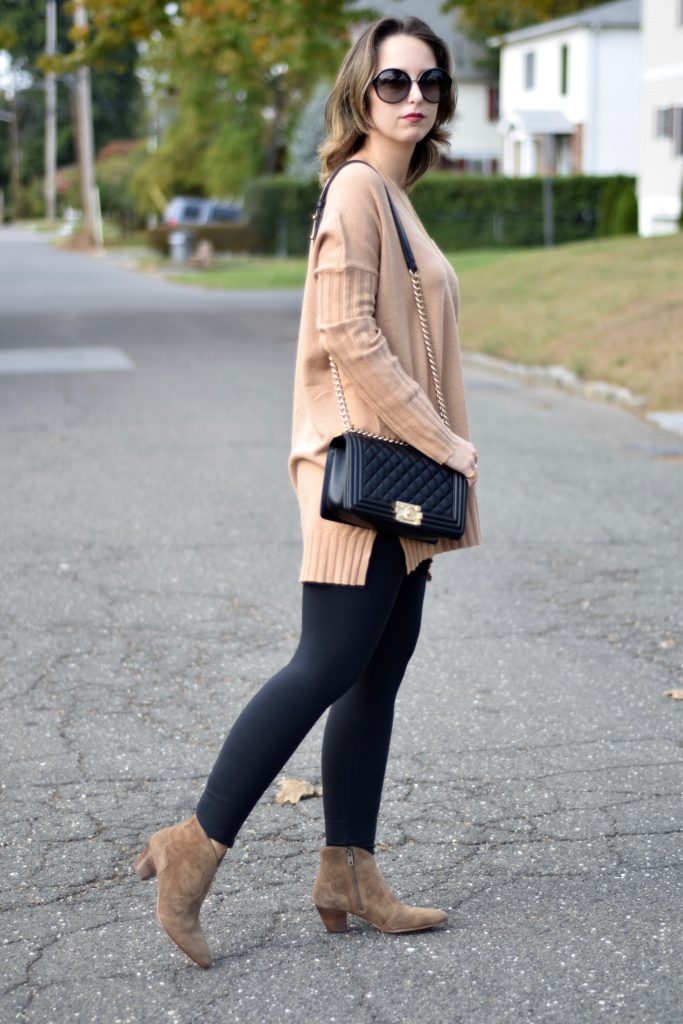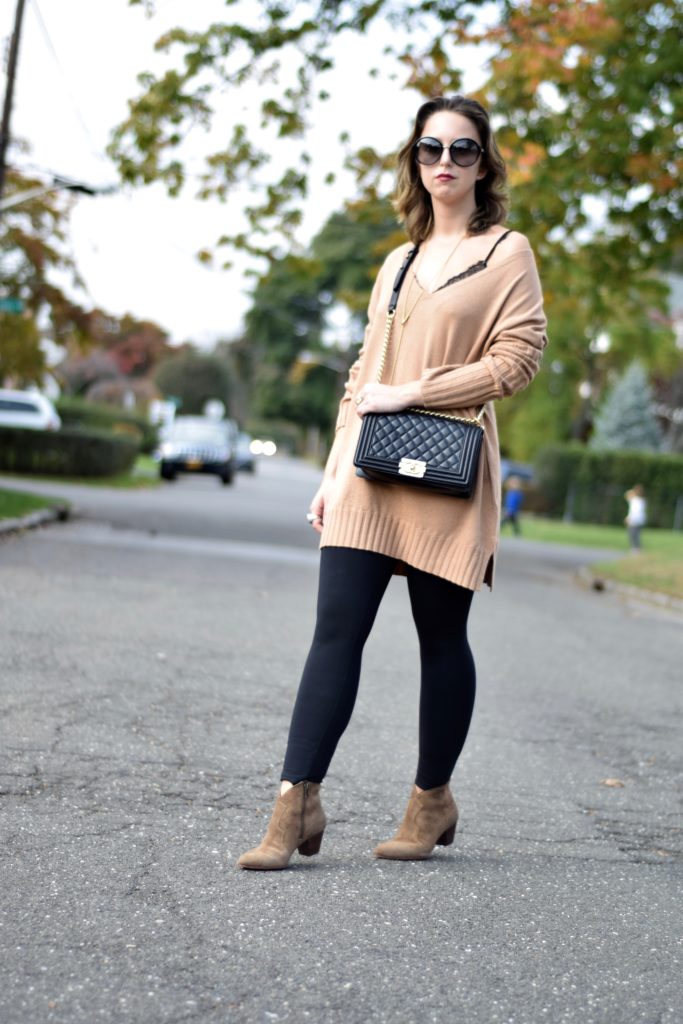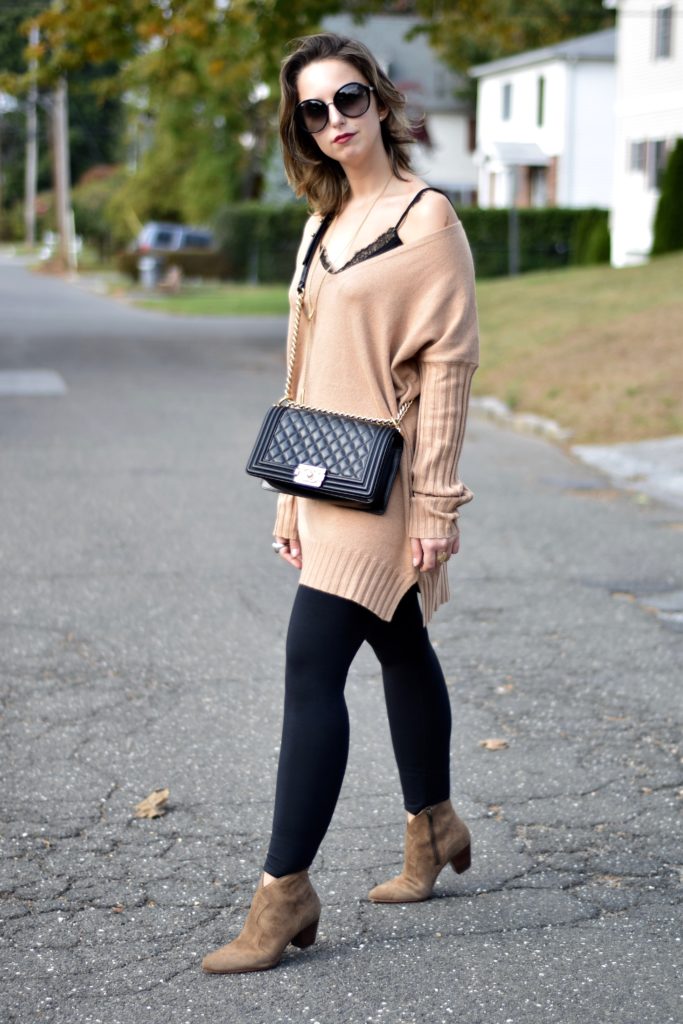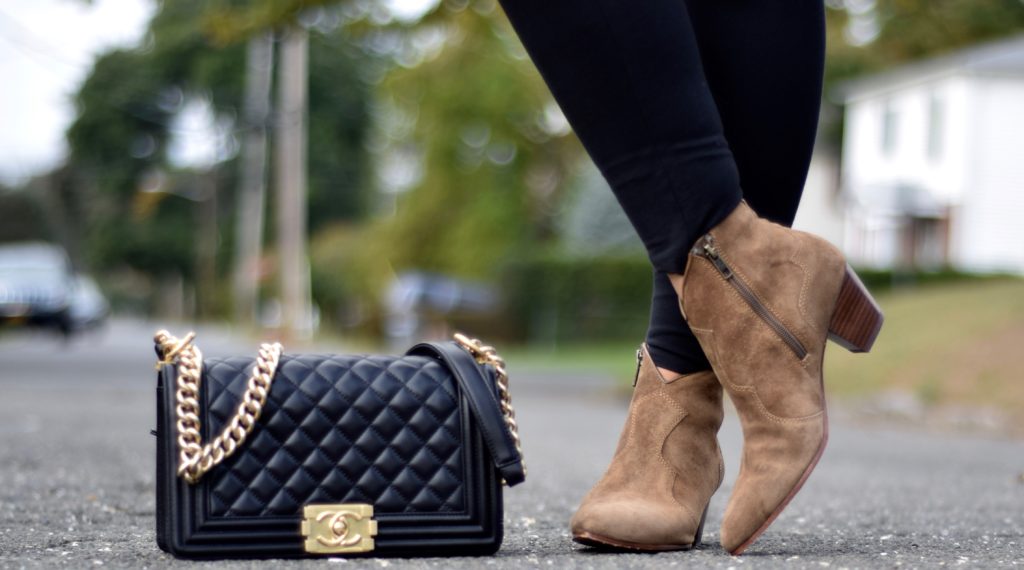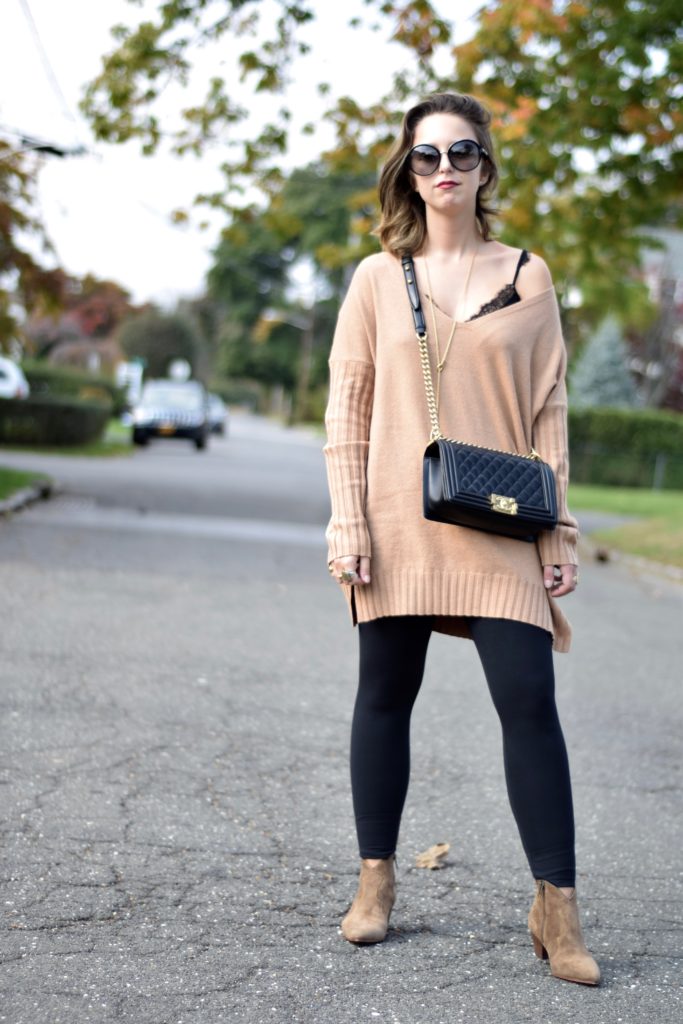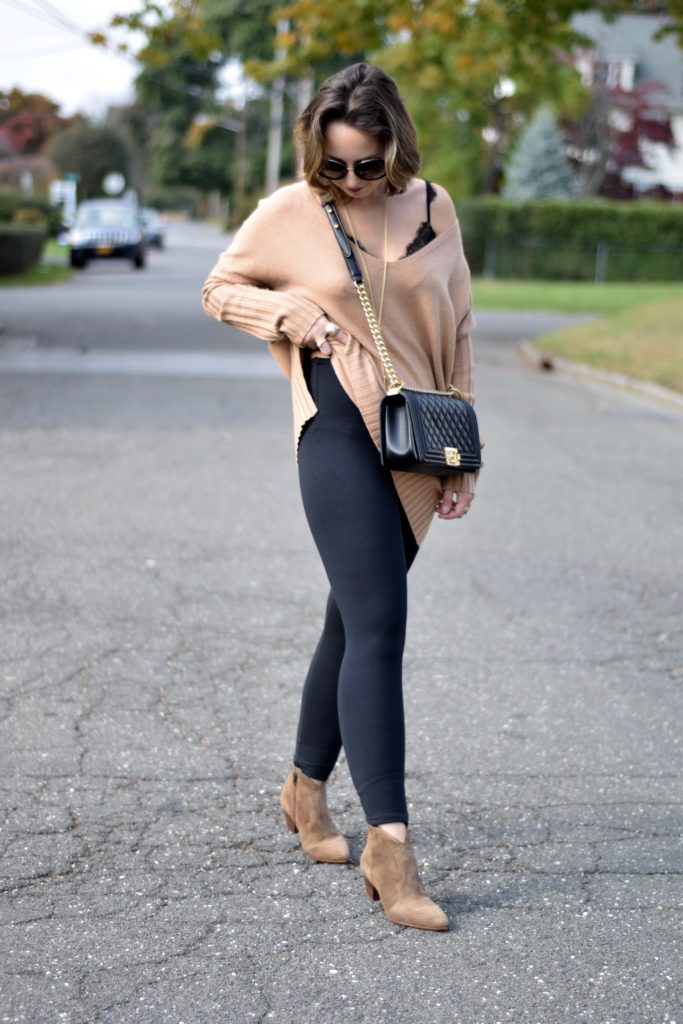 Sweater: French Connection | Cami: DVF | Legging: c/o Yummie by Heather Thompson | Shoes: Ash | Bag: Chanel
It's not everyday that you find the most bomb leggings. I'm personally very particular with which leggings I like to wear because I do, wear them as pants. And I'm not sorry about it. There are definitely a few things to think about when you're styling your leggings as pants.
I've always been a Danskin or a Hue girl as long as I can remember. Once I tried out the Yummie legging I found that the others in comparison were not as tight. I love how they helped me feel refined without taking my breath away (due to suffocation LOL). I also loved the super high waist. I'm 100% a grandma when it comes to high waist – the higher the better and these come all the way up.
Some other things to think about the next time you're purchasing leggings..
Not all are created equal. Beware the fast fashion leggings. They wear out quick.
Quality is important. No one (well maybe not everyone) wants to see your butt! I mean do you really want people to see that?!
Comfort. They should not be uncomfortable! If your leggings are sucking the life out of you, you might as well wear jeans! 
Shop my look:
Instagram | Twitter | Snapchat