Hi All! For my post today I decided to bring out a feminine lace dress that I've been dying to wear. For me, dresses are always harder to style and to really create a look. I mean it's once piece, what else can you do to pull it together? I thought this hat would look great and give the dress some style. Take a look.
Charming Charlie's, similar | Dress: H&M, similar | Shoes: Stewart Weitzman, similar
This is a very feminine look, even for me. But it's all about having fun and doing different things, right?! This is great for going to lunch or dinner with the girls or even a afternoon wedding.
I love this look as a black and white photo. Sometimes playing with the pictures is just as fun as styling the outfit.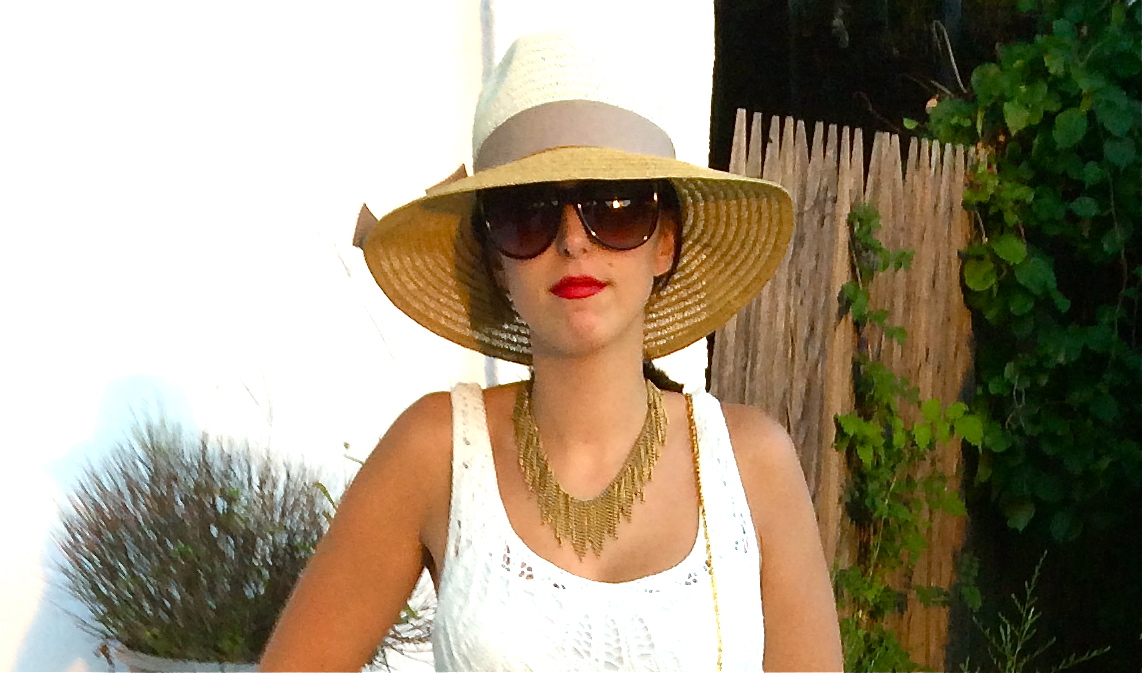 I also paired this look with a very vintage necklace that I got from my grandmother. Can you believe Chanel is showing pieces very similar this season? I love how everything always makes a full 360 and comes back into fashion.
Next up.. something a little different.
My Mom's friend asked me to wear this so she could take some pictures and put it online. She actually made it! How adorable is it?! I love how she knitted in the skulls and that vest is fitted. Do any of you knit?! I'm totally going to have her make me a beanie for when it gets cold out!
Well, that's it for today. I hope you enjoyed this look and reading!
XO,
Simone