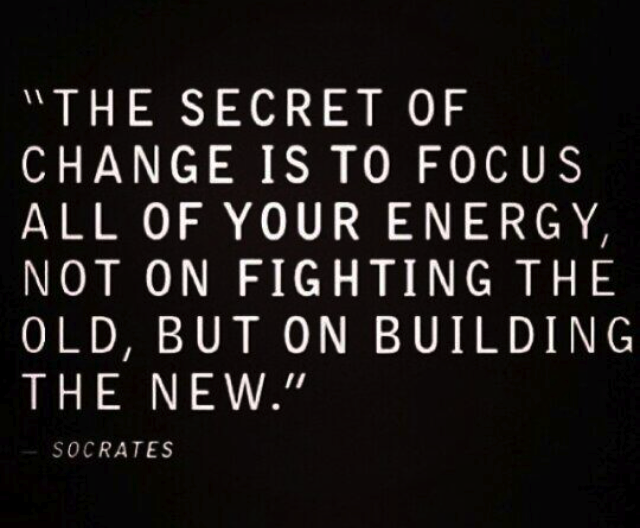 I hope everyone had a wonderful weekend! Are you ready for Monday? I'm most certainly drinking a LARGE cup of coffee as I write this. I chose the quote above to start today because change is such an important part of life. Usually, change is thought of as difficult. A new job, a new school, a new policy, dealing with loss, a difficult situation that changes your life, an illness you have no choice but to deal with. I think it's human nature to fight these changes, to hold on to what we already know. Today, I challenge you to embrace these changes in life. It's so much easier to accept the new than hold onto the old. New is good! Life is not going to stop moving, so focus on making all these unexpected, uncontrollable changes the best thing that ever happened to you!
A weekend in review..
I worked Saturday and Sunday this weekend. Friday, thankfully I was off and I had to go to a meeting in the Financial District in NYC. For someone who doesn't go into the city often (even though I'm trying to) I can say I successfully took the subway and DID NOT end up in Brooklyn! (YAY) It's honestly a little nerve-racking, especially when you see 40 people smush into a little subway car. I digress. More importantly, what I wore. I chose to wear all black with a pop of bright green (left). My pants are from loft, top by H&M, blazer is about a year old from Nastygal (Brand is Audrey 3+1, I found the brand on Amazon too) and flats by Tory Burch. Friday night I went out for a good friend's birthday (middle). I wore JBRAND gray skinny jeans (similar), and a yellow blouse by Loft.
Sunday, I went to my good friend's first ever pageant! It was SO much fun to watch and definitely something I've never experienced before. I wore a black beaded jumpsuit by Guess, a sequin lace bolero (here, it's not available but you can probably have the store order it for you with the Web ID) Prada shoes and Chanel (Jumbo Classic Flap-over) bag.
I'm going to finish my coffee and get on with my Monday! I hope everyone's start to the week is great. And don't forget to embrace the changes that today brings. Thanks for reading!
XO,
Simone