Summer is the perfect time to start adding in statement pieces into your jewelry collection. It's also a great time to experiment with bigger "fun" earrings. It was hard for me at first to wear large earrings. I always used to wear diamond studs; it was literally all I wore for quite some time. I first started wearing fun earrings when I found myself constantly admiring them on other people. I also started to feel like my outfits sometimes needed some color, or were missing something, and I couldn't necessarily fix it with a necklace. So comes the fun earring. These are a few of my favorites: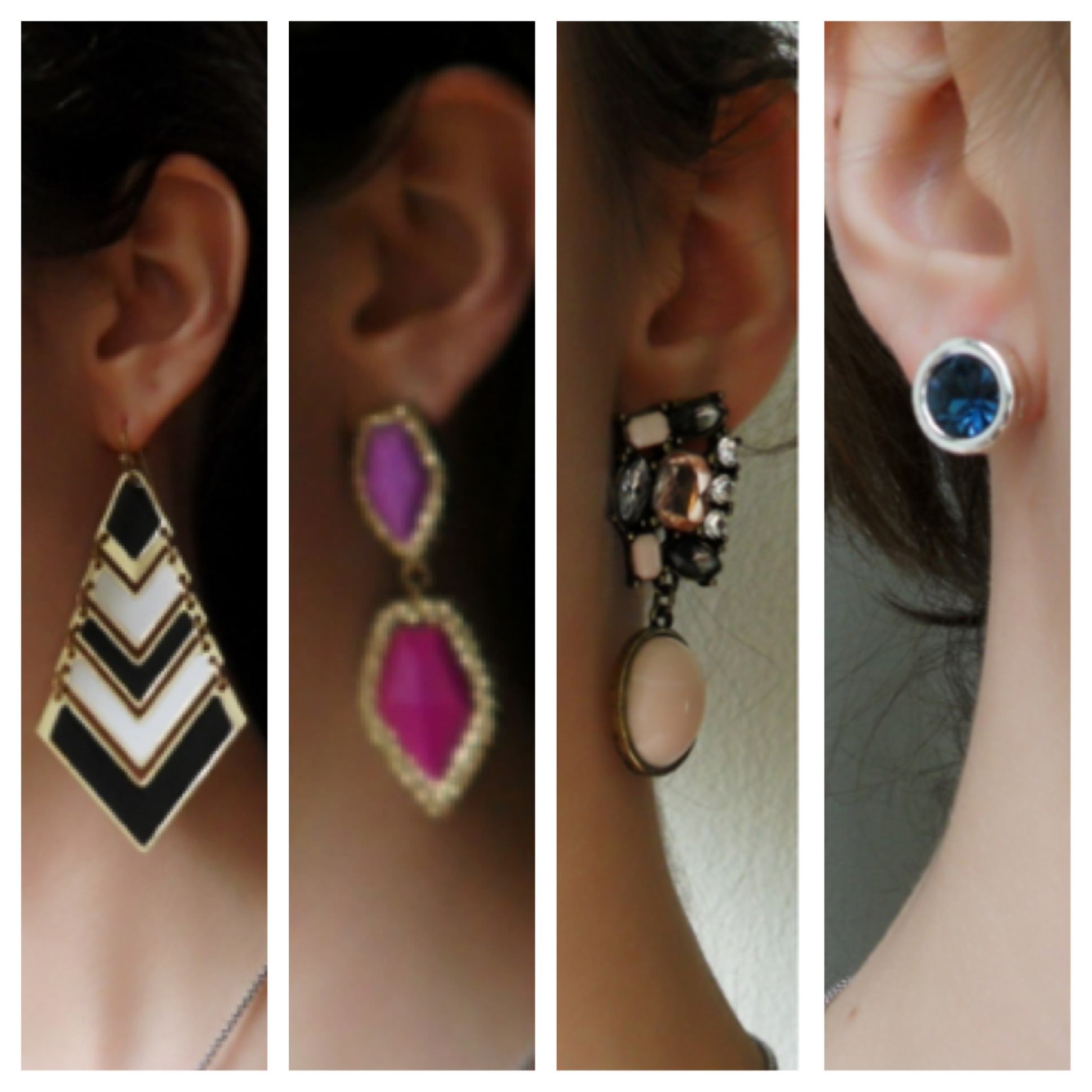 Charming Charlie's | Cara | Aqua | T Tahari
Charming Charlie's – similar; Cara – similar; Aqua – similar | similar; T Tahari – similar
 My black and white Charming Charlie's earrings are one of my favorite pairs. I love black and white, and you can wear them with anything. These were so inexpensive and have worn very well. I wear them with all black or with denim and a white blouse. You really can't go wrong with these!
The Cara earrings that are the two wine/pink shades are another pair I love. I usually try to pair these with a outfit that contains another wine/pink piece in it. These can also be a pop with an all black outfit.
My Aqua earrings can dress up anything, even the most casual outfit. I love all the crystals in these.
If you're nervous about wearing a larger earring start with a stud. The T Tahari earrings are a perfect size and they come in many different colors. Since they're not too big you can add in a chunky necklace and they will still look great! I also have a pair in gold with a yellow stone. I always pair those with my HOH nude leather necklace.
You don't have to spend a lot to get this look. Charming Charlie's is one of my favorite places for costume jewelry or even Forever 21. Happy shopping and thanks for reading!
XO,
Simone