alert: quick to notice any unusual and potentially dangerous or difficult circumstances; vigilant. (as defined by trusty google)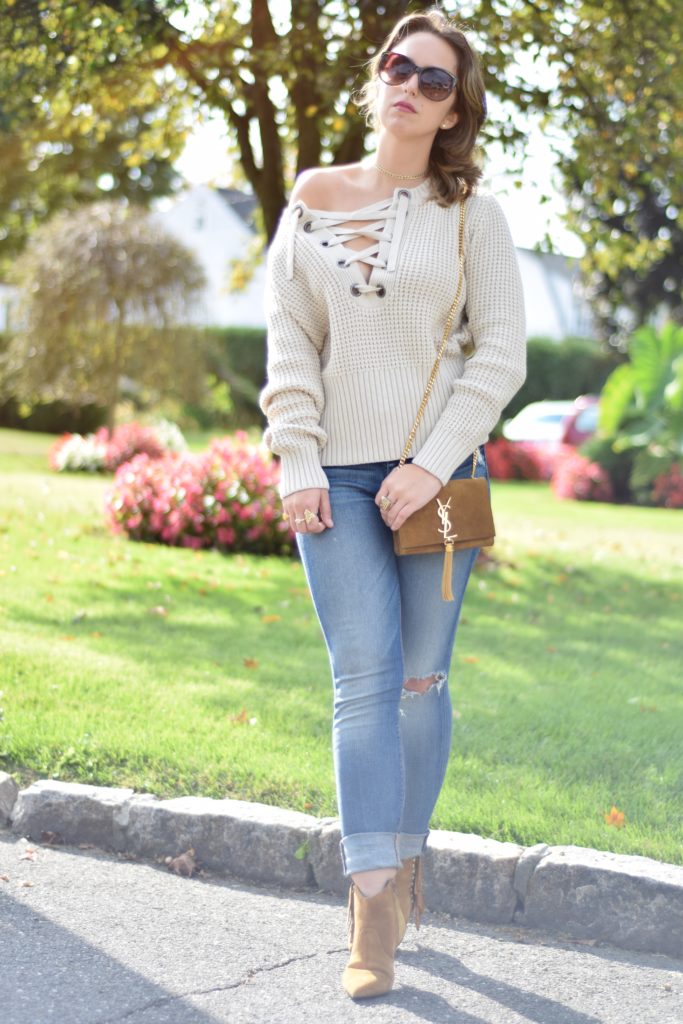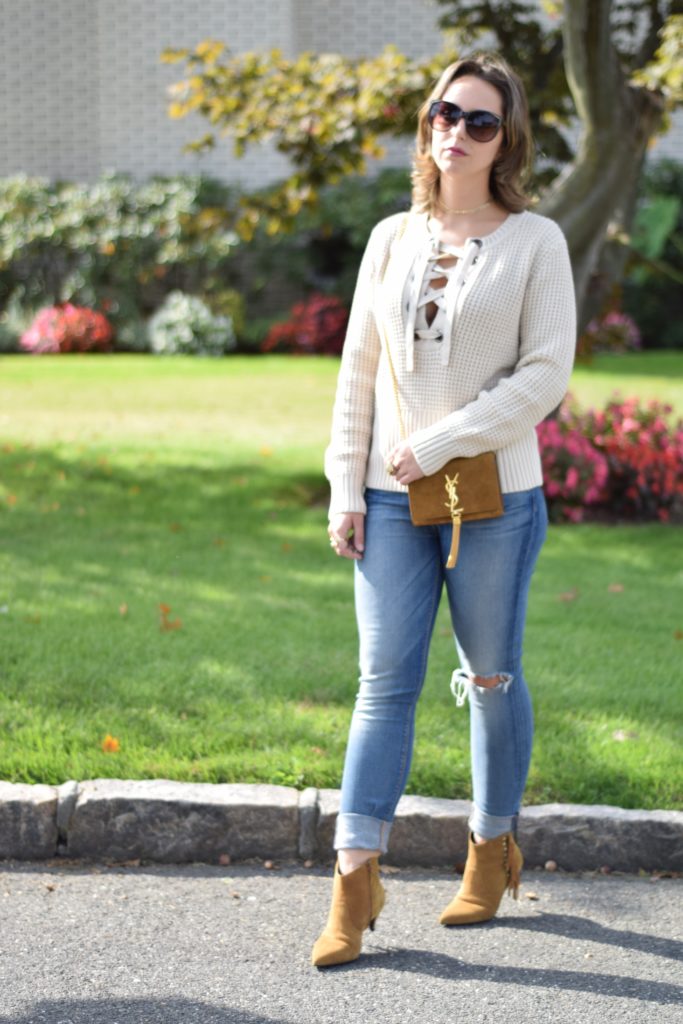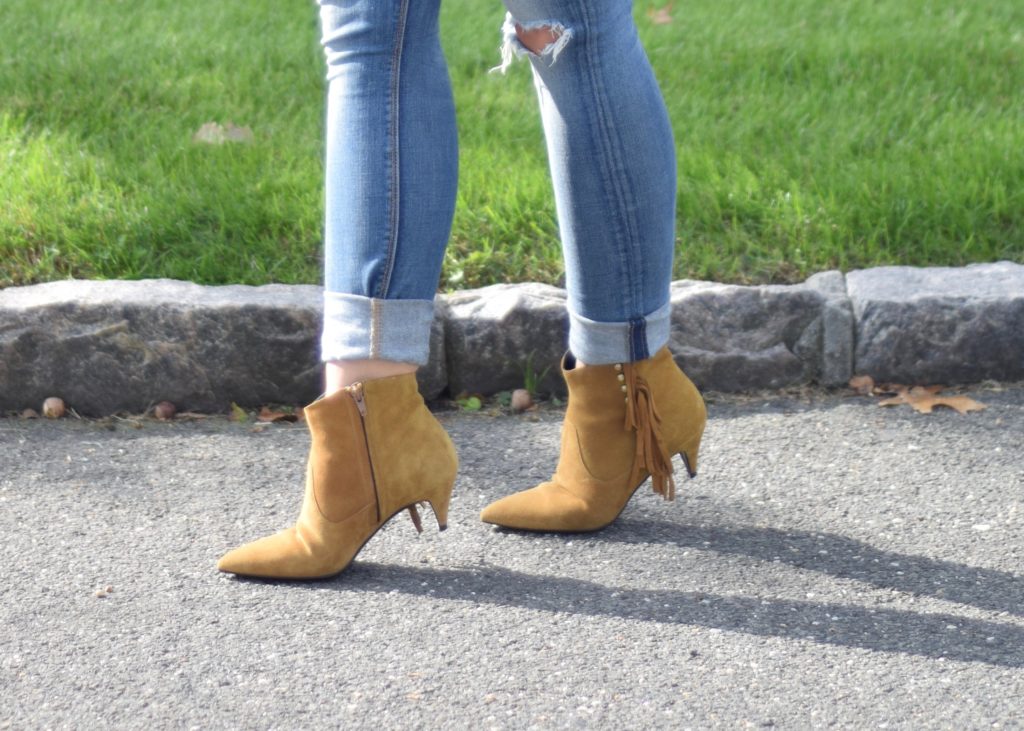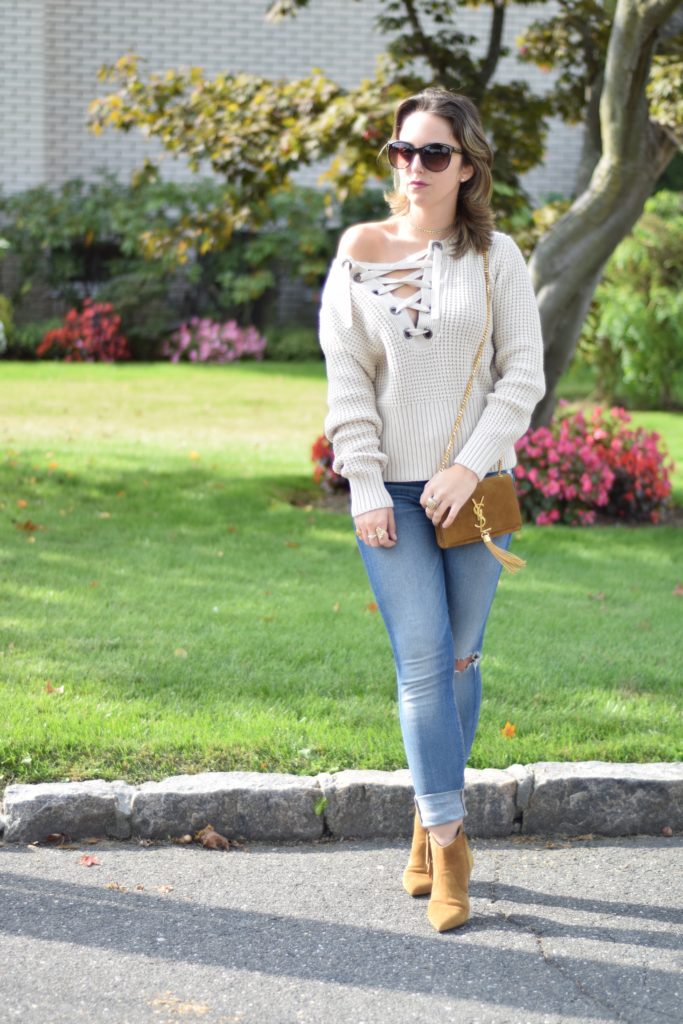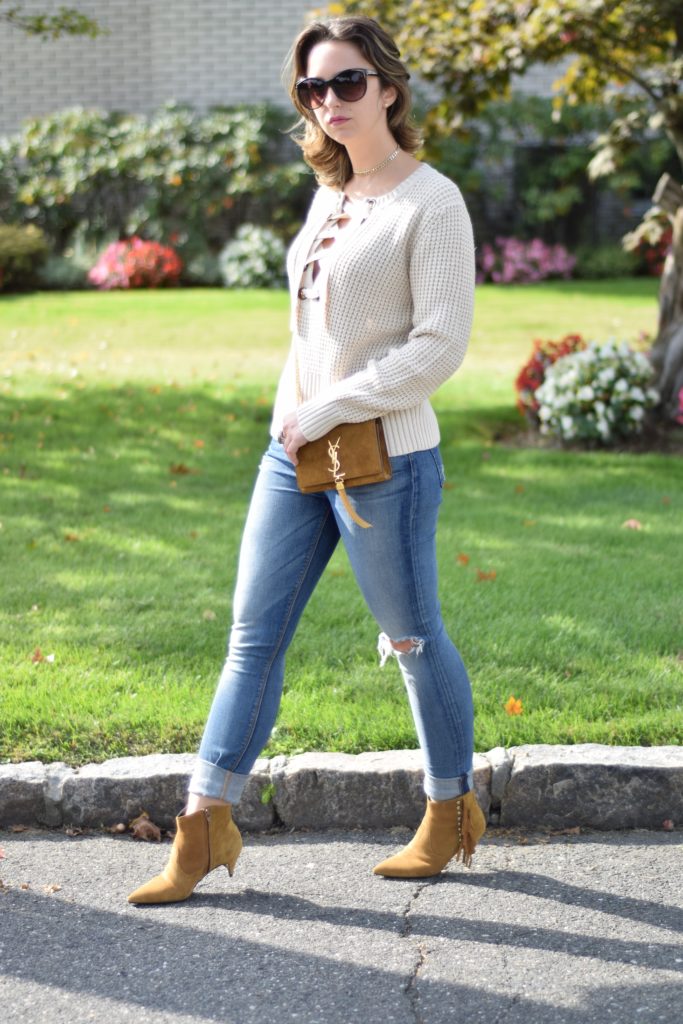 Sweater: 525 America | Jeans: 7 FAM | Shoes: Saint Laurent, similar Saint Laurent in black HERE, steal in tan HERE | Bag: Saint Laurent
If you're parents, friends or family haven't told you this yet, I will: be alert. Keeping your eyes open and being aware of your surroundings is so something important that I can't stress it enough. You should always know what's going on around you for your own personal safety.
Now that I've lectured you, let's get on to the good part. The best part about being alert, is that it allows you to truly take in all the beauty of your surroundings. The people, nature, machines and vibes you see and feel (once you pull your head up from your cellphone) are wonderful. It's crazy how much we miss staring at these screens, talking on the phone, listening to music and overall from being generally preoccupied.
Think about it. Look at architecture and design, when's the last time you've been somewhere and looked up? Inspiration is everywhere you just need to take the time to look. Sometimes you can be walking around with your head in the clouds. So mentally preoccupied that you miss a beautiful flower, or the most killer silver patent leather loafers.
Being alert goes hand-in-hand with living in the moment. The next time you're at brunch with your girlfriends, or walking into work or school, take a moment to take it all in. Enjoy every minute and open up your eyes to let your surroundings inspire you. 
Shop My Look:
Instagram | Twitter | Snapchat