Glamour WOTY Summit
Last Monday, I stood in front of the Brooklyn Museum in awe. Somehow I found myself waiting to enter the Glamour WOTY Summit (Woman of the Year). When I received the invite a month prior I was a bit in shock. I thought to myself, Glamour's inviting me? some microblogger who literally can't break thirty-thousand followers on Instagram?! I've always put so much time and effort into everything I post. I cross all my t's, dot all my i's, reread, proofread, edit and edit again before I push content onto any platform. But recently there's been an insane influx of bloggers and after Facebook bought Instagram organic growth became, well, tough to say the least. Which has put me in a rut due to the lack of growth.
So why am I telling you all this? Because my little space on the internet and my hard work spoke for me. So, my first lesson before I even arrived at the summit was: Never stop believing in yourself and the work you put out there. My second lesson came from Rachel Platten, who told us about how for thirteen years she would perform anywhere prior to her "big break". She did this because she loved doing it and never gave up. Lesson: persistence, dedication, and passion will get you where you want to go. 
Next up was a panel of Lavern Cox, Chelsea Clinton, and Alex Wagner. They started off by talking about optimism. Which really struck me because remember recently when I did this post about becoming the light at the end of the tunnel? Well, I want to add on that something I learned from their panel. Optimism is a choice. You are in control of your decisions, you can decide every day to see the glass half empty or half full. Be in control.
Another very successful woman who failed but didn't let her failures hold her back is Payal Kadakia, founder and executive chairman of ClassPass. But ClassPass wasn't an immediate success. After a few not so successful launches, Kadakia and her team studied what they didn't do so well and worked on their shortcomings to create the success that is ClassPass. Some of my favorite advice from Kadakia is:
"Failure is an opportunity that pushes you in the right direction."
[on work] Find a position that you define, don't let a position define you. 
Daniella Vitale is the CEO of Barney's. When she became CEO, the executive committee was only 20% women, she changed this to be 50% women. Vitale stressed the fact that in a woman-dominated industry, with a primarily woman customer, many of its executives were men. She knew she had to change that at Barney's, which she did. But one of my favorite things that she said, and it's something I've always believed in myself, is that if you don't ask the answer is always no. She encouraged everyone to go for the bigger position or the promotion and to be in control of your career. Don't let other people choose it for you.
What I'm thankful for…
Circling back to my growth rut. Today, I am so thankful for even the toughest moments in life, and especially as an entreprenur. Growth and success come from difficult, uncomfortable situations. At least that point shined through in all the panels I listened to. It also reminded me that everyone has tough days. We are all in this together.
I'm also thankful for my friends, family and their health. My successes this year and my failures. My jobs and passions. And last but not least, I'm so lucky to have you, my readers! What are you thankful for this year?
Tough times don't last but tough people do.
Shiela Nevins and Jenna Lyons were hysterical! They spoke about Sheila's book You Don't Look Your Age and Other Fairy Tales. I just started reading it!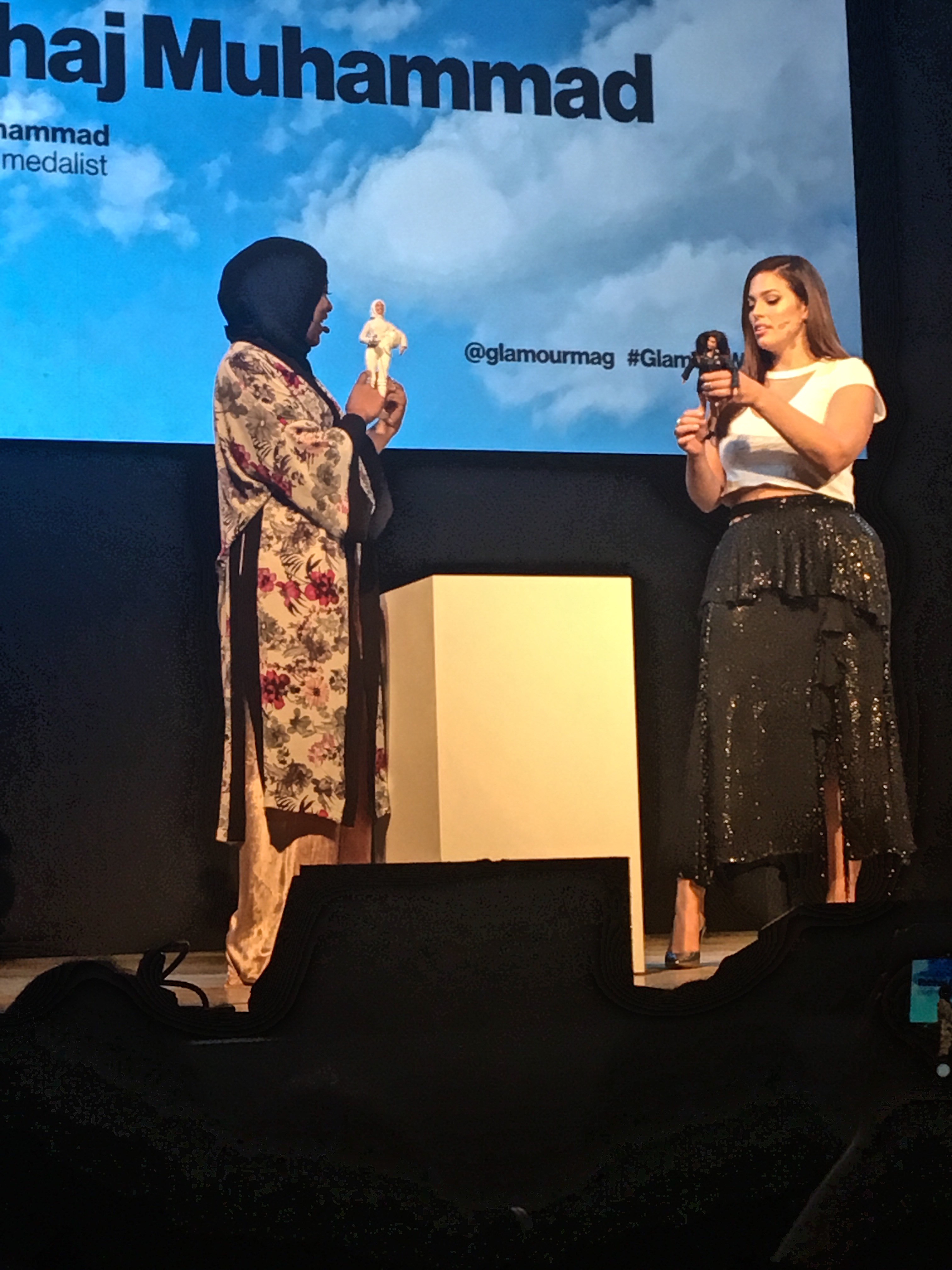 Ashley Graham presenting Ibtihaj Muhammad, an American Olympic medalist, with her hajib barbie! So cool to be a part of that moment in history!!