Being that it's Summer, I had to do an all white outfit post. It's definitely a standard Summer look. There's something about a crisp white outfit that I love. There's also a part of it that gives me high anxiety, hence the all white part. So you know, I just take a deep breath and take my tide-to-go pen with me, just incase! Take a look..
Top: Charming Charlie's, similar | Denim: JBRAND | Shoes: Michael Kors | Clutch: Street Level, similar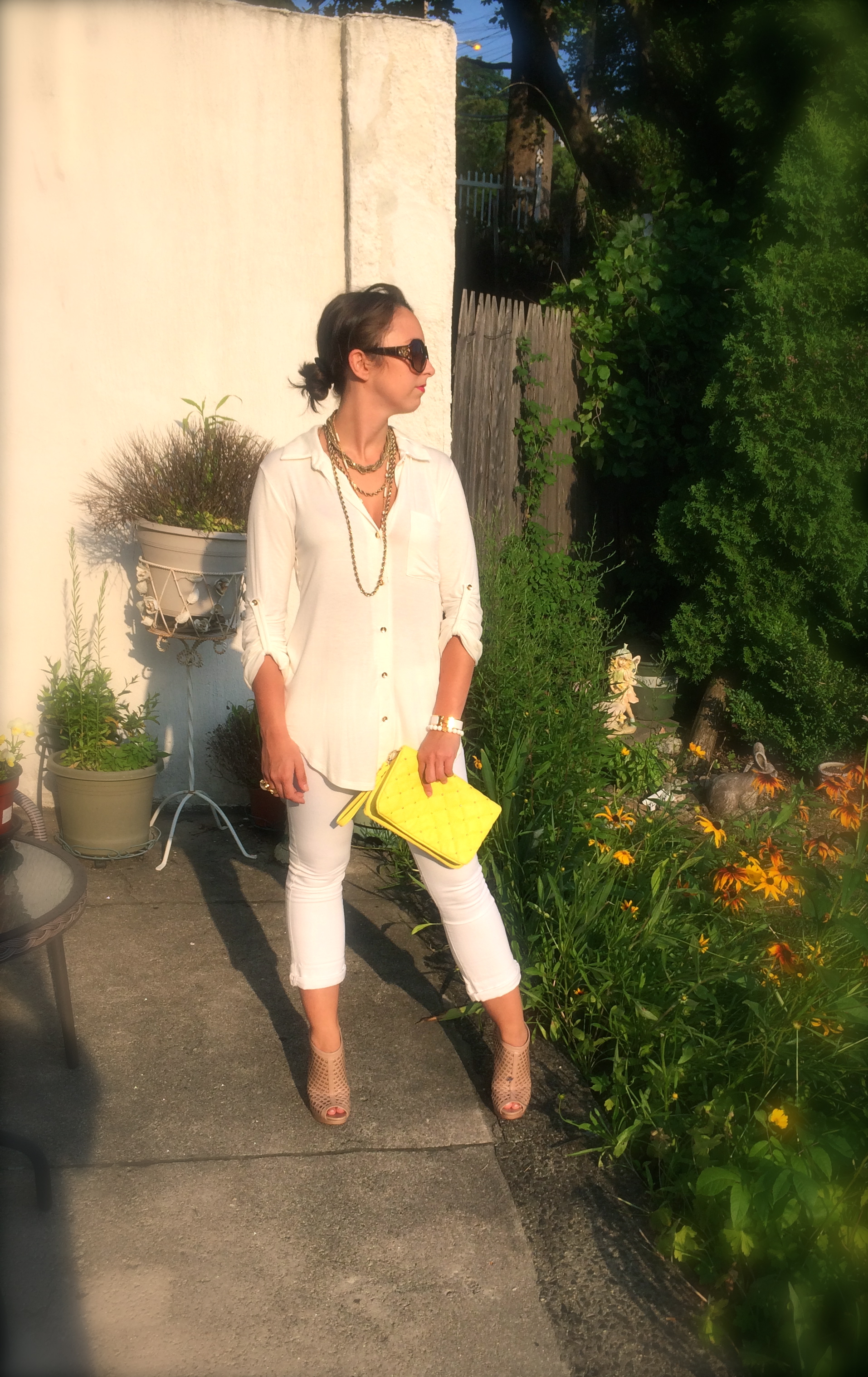 I thought this look needed to be cleaner, because the shirt had so much material, so I pulled my hair back. This always helps me pull my look together; if you ever feel like you outfit is missing something, or is just a little off, try pulling your hair back! I swear it works wonders sometimes.
I love pairing white with nude. I thought these heels would be perfect because they're so on trend with the cage look. You can even use a strappy nude heel if it's a part of your wardrobe.
I also thought the look needed some color, personally I don't love all white. I always need a pop, hence the yellow clutch. Any bright colored bag will work. Another option would be to do a colored heel.
This is definitely a great white/beach/graduation party look. I would totally wear this shopping too, with a flat sandal. I wore chunky gold necklaces, my white Hermes bracelet, SimoneJ jewelry beaded bracelet and Saint Laurent ring. I had to go for my bigger pieces so you could see the jewelry against the white.
I hope you enjoyed reading today!
XO,
Simone