Hello and Happy Friday! I literally cannot stop buying blazers, I just can't! I'm not going to be happy until I have one in each shade of every color. Blazers always complete the look for me, and they do it so much better than cardigans most of the time. My next look is something I would wear out to lunch or just casual on the weekend. Take a look..
Blazer: ASOS | Top: Gap | Denim: Hudson | Shoes: Stuart Weitzman, similar | Bag: Chanel
It was hard for me to pair the off white blazer with a white tank, but it just worked when I put it on. Originally I had on ripped denim shorts with this thinking the denim would pick up on the blue/grey stripes in the blazer. Turns out I hated it and changed. It's ok to not like the first outfit you put on. In my head the shorts were going to work perfect, and it doesn't always work out that way!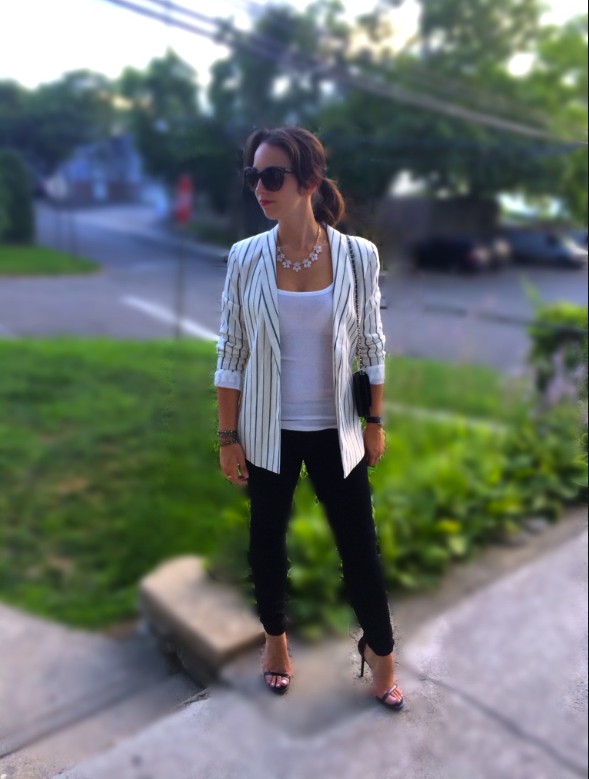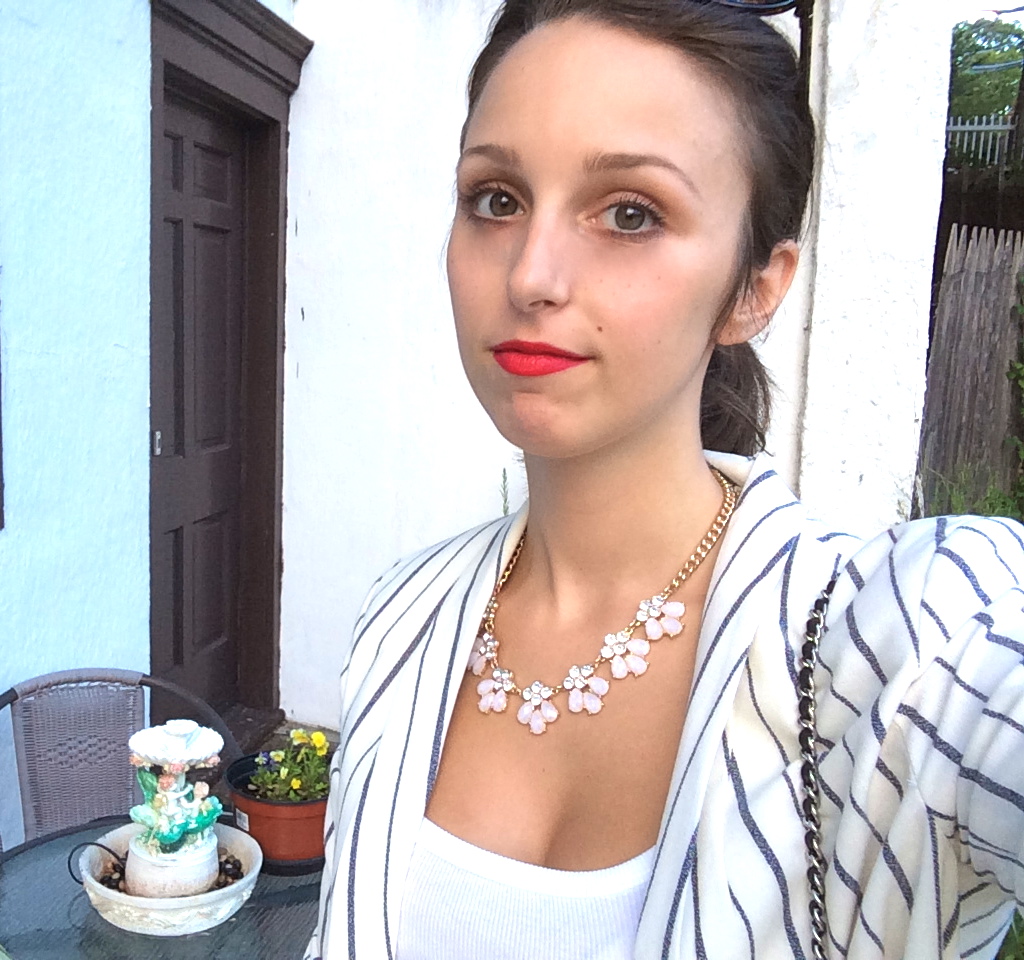 I mixed all my metals in this outfit. I used to be the type of person where if the tiniest buckle on a shoe was silver and I was wearing gold jewelry, it bothered me. Honestly, it's so much easier and I like my accessories so much more when I mix. Sometimes you just have to wear silver/gold because it works that way, but I highly recommend you try mixing your metals.
Necklace: Charming Charlie's | Bracelet: Chan Luu | Watch: Michele | Rings: Vintage
I liked the feminine necklace with the almost boyfriend blazer. I went with the watch with a black strap because again, more masculine. For some reason I just loved how the gold rings looked with the silver. Also, it's the same reason I went with the ribbed white tank, I love masculine and feminine looks together.
My looks can always be dressed down with a sandal or a flat. If you were recreating this, I would do a flat patent leather black sandal or even a slip on sneaker.
I hope you enjoyed this post! Thanks for reading!
XO,
Simone