Hello and Happy Friday! I love showing a more weekend appropriate outfit on Fridays because that's when we all have plans and have no idea what to wear. I love wine in a real general sense. The color, drinking wine, whining about anything and everything, wine is definitely a large part of my life. HA. So naturally, when I saw this wine colored skirt I instantly fell in love. Take a look.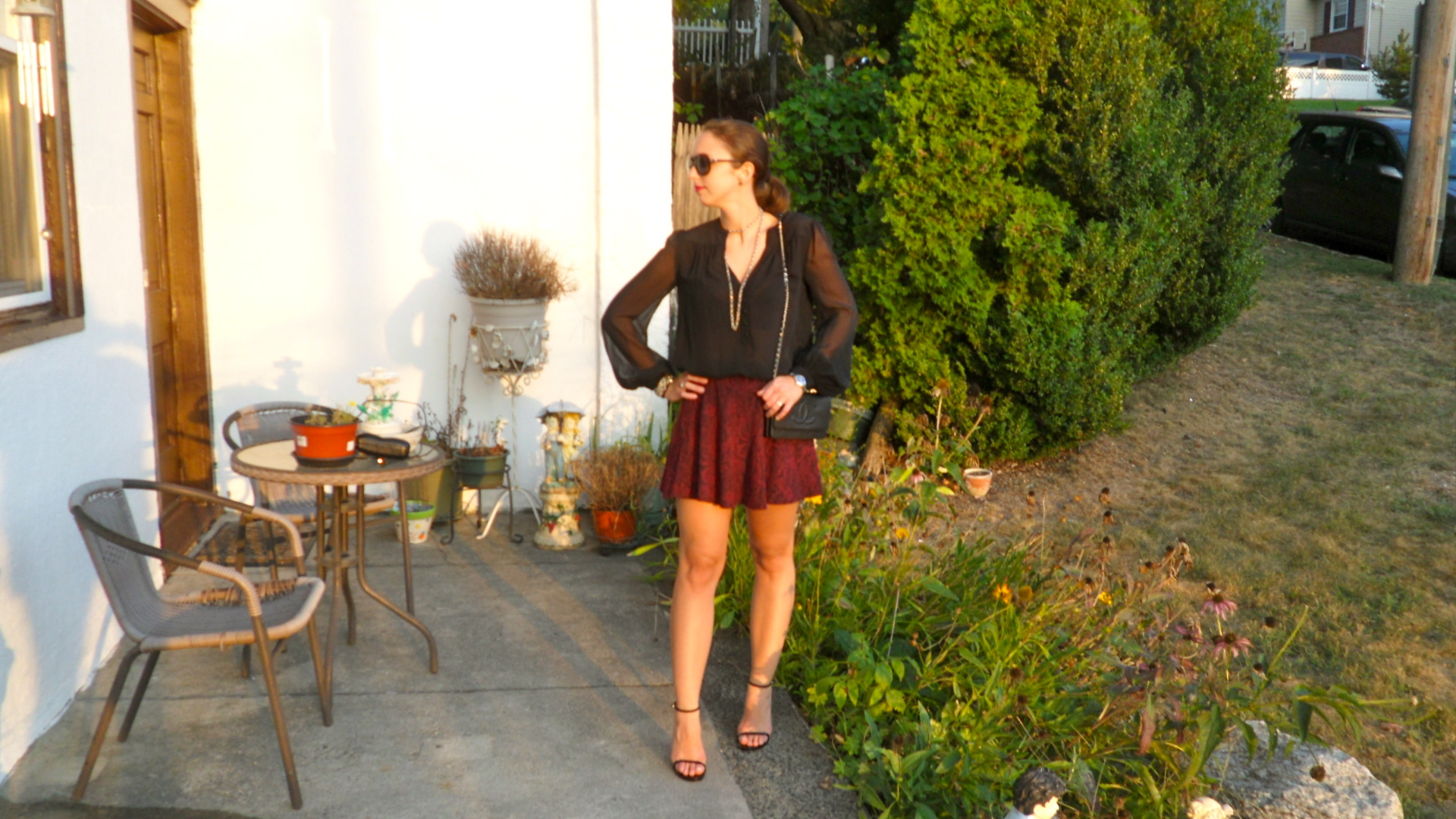 Top: DVF, similar | Skirt: Forever 21 | Shoes: Stewart Weitzman | Bag: Chanel
The sheer sleeves on this blouse paired with the wine colored skirt, really sold this look for me. The Forever21 skirt has amazing embossed detailing, complemented by the sheer arms on the DVF top, it truly creates a gorgeous feminine look. I love mixing expensive pieces with inexpensive, and this outfit is a perfect example. You would never even guess that I only paid $15 for the skirt. Wine is such a great color too, it's always perfect for fall.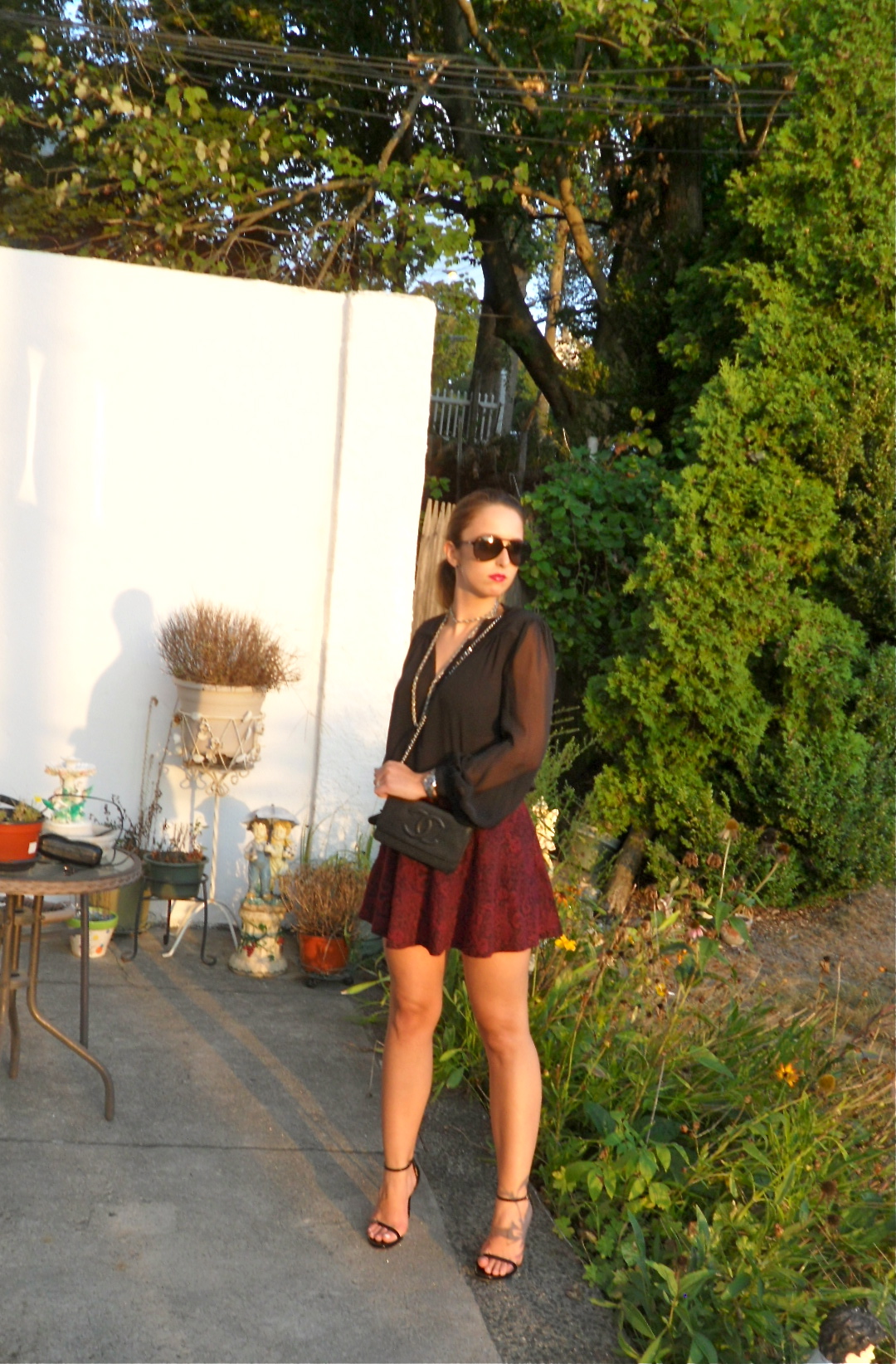 This is more of a wedding/nice dinner outfit. Maybe even for my birthday dinner?! This is a look I would consider wearing. Skirts are so pretty and feminine, I always feel like such a power woman in a nice skirt. It's a perfect outfit to start a new year with.
I hope you enjoyed post and outfit! Thanks for reading.
XO,
Simone