I love the little details on clothing. One of my favorite ways that designers make something that's normally rather ordinary into an eye catching piece is when they add zippers. This week I'm going to show you one of my all time favorites. Take a look.
Sweater: old, similar here | Leggings: Zara, similar | Shoes: Michael Kors, similar | Scarf: Nordstrom, similar, similar  
As the weather changes I love wearing sweaters and, dare I say, leggings. Ok I said it, but let me explain. I love a good heavy/thick pair of leggings. The ones I'm wearing here are from Zara and I love the quality. They're thick material, super tight and very stretchy. There's also some variation in the fabrics used. I love the detail that the zipper adds on the bottom of them. These are so much more than a legging. I don't think I need to say much about the sweater, since everyone can see it. I love how the zipper goes all the way down the back. It's such an easy way to make this boring blue sweater so edgy.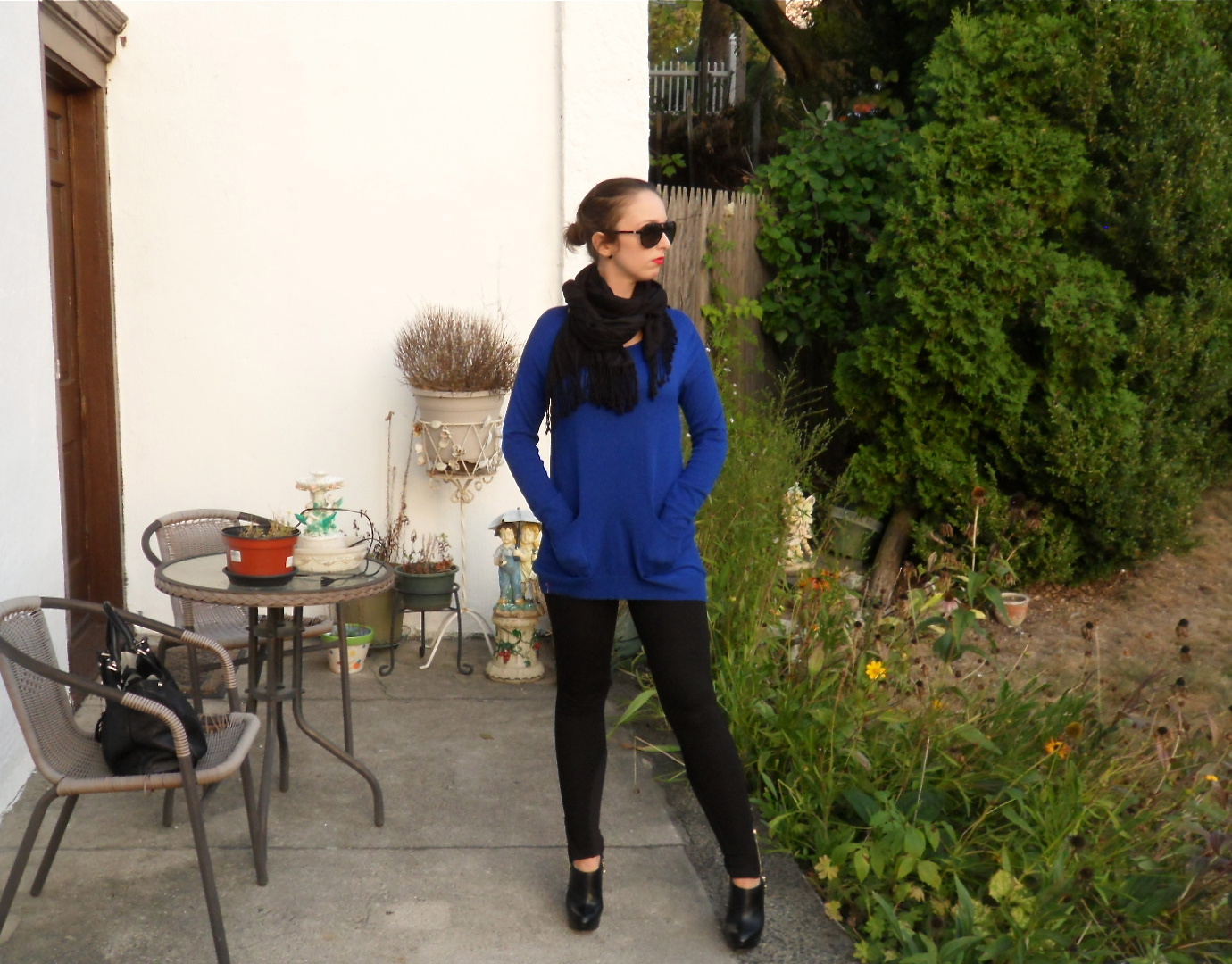 Bag: Gucci
I love this outfit because you can easily pair it with a flat and it still will look great. If you're thinking of doing this I would suggest these: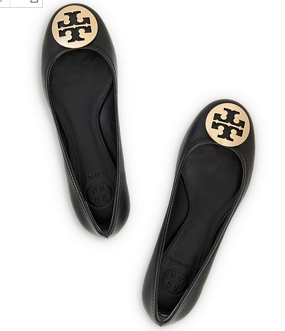 Tory Burch Reva Flat
Chanel Ballerina Flats (PS. Theses are totally worth the investment, they are by far the most comfortable flats I own!)
Sam Edelman Forsyth
If I'm going out in heels I always try to take flats with me. (If the bag permits) You never know when you're just going to have enough of your heels. And no one, I repeat, no one wants to be the girl with her shoes off, no matter where you are.
I hope you enjoyed this look. Thanks for reading!
XO,
Simone