No, I mean literally into the night. Since Summer has ended, I've found it increasingly difficult to take pictures after work. So these are a little dark, but I still love them. I chose a look I would definitely wear out at night. Lets take a look.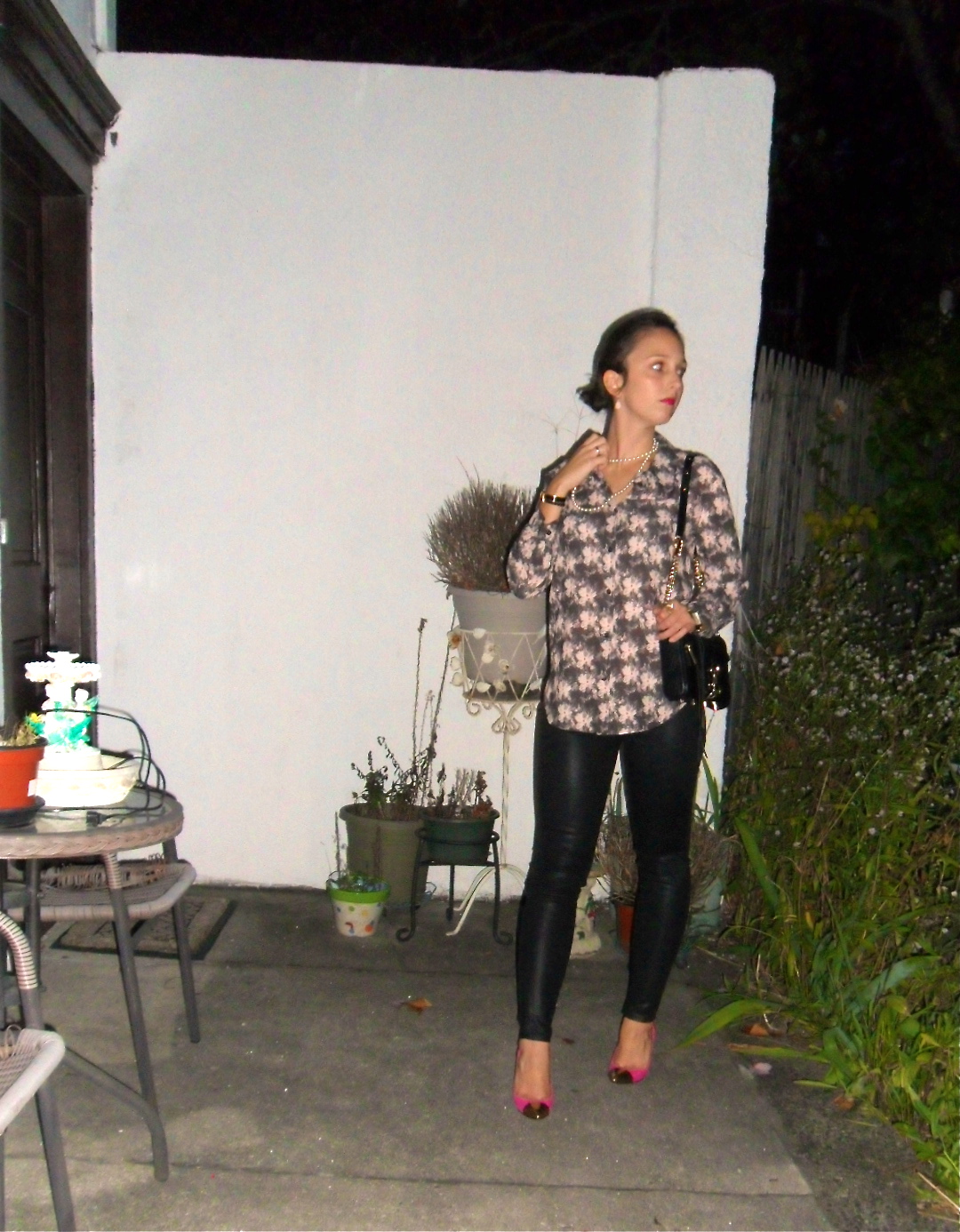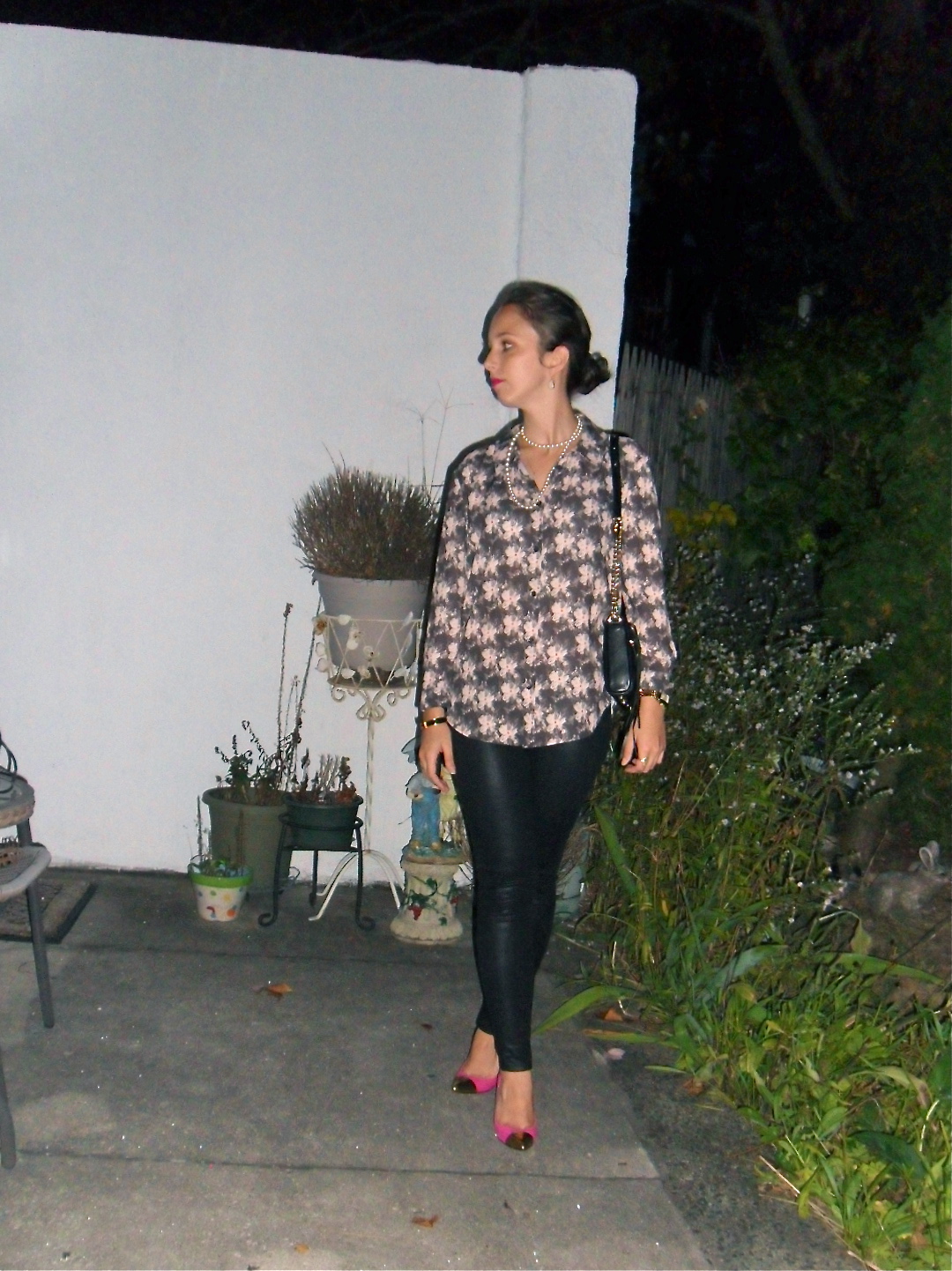 Blouse: Reiss | Pants: Paige, similar | Shoes: Gucci | Bag: Rebecca Minkoff
I love these pants, they're something I see myself in all fall/winter. I paired them with a blouse which happens to be grey and light pink, so I thought these new Gucci shoes (that I bought myself for my birthday) went perfect. I couldn't be happier with how this outfit came out.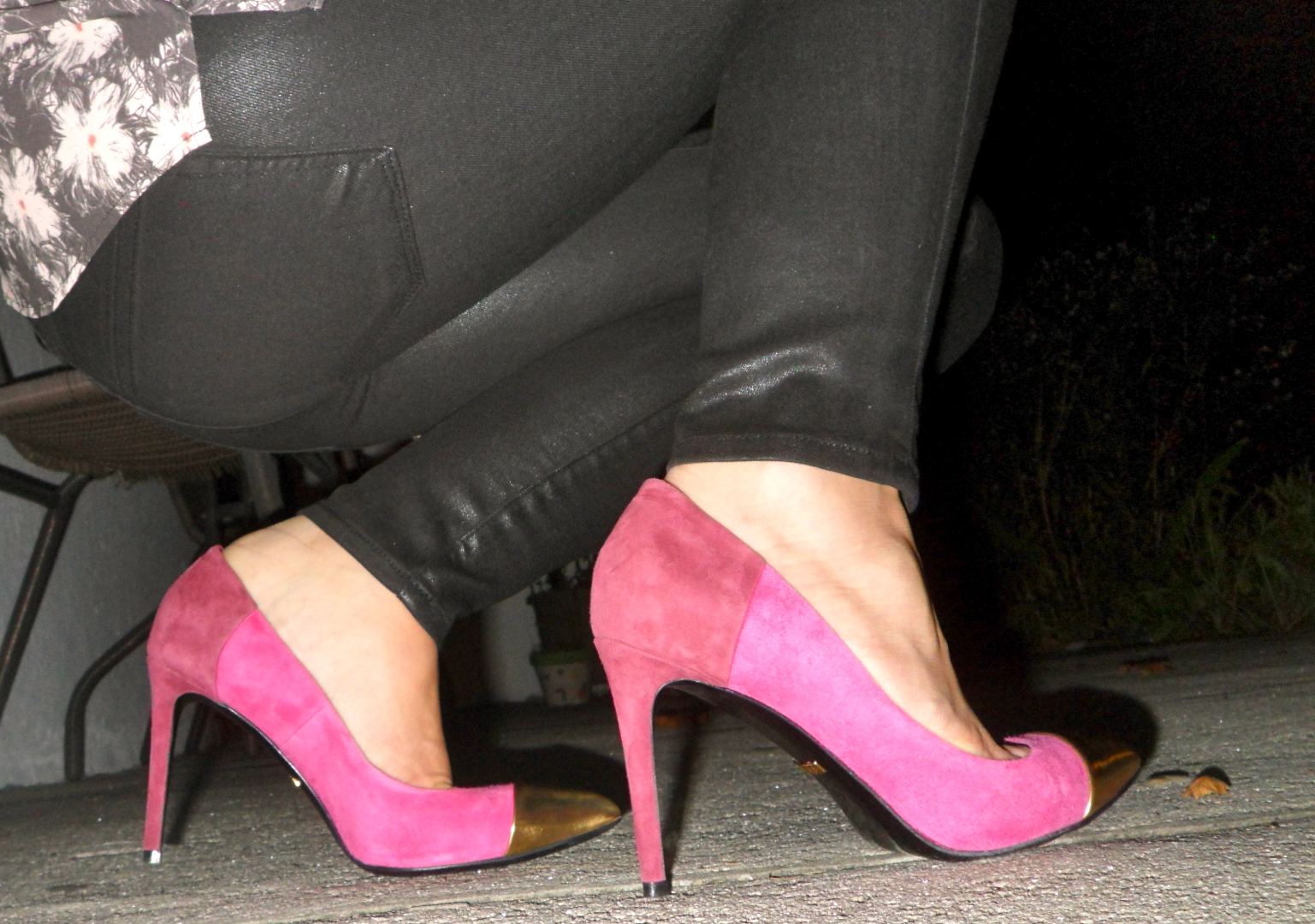 I love how the pale pink flowers in the blouse compliment the bold color of the shoes. I chose to throw on some pearls because they looked so great on top of the soft colors in the blouse. This is such a comfortable easy outfit to throw together and wear out.
I hope you enjoyed this look, thank you for reading!
XO,
SImone