Don't worry it's not a miserable post, 'blues' is just referring to my shoes, duh. I love having a pop of color. Cobalt blue is something we're going to see a lot of in Fall fashion, and I can't say I hate it. I recently purchased this amazing pair of Stewart Weitzman heels and could not wait until fall to wear them. Take a look..
Top: Theory | Belt: Gucci | Denim: Hudson | Shoes: Stewart Weitzman, similar
I LOVE cobalt blue, or any bright blue for that matter, worn with all black. I also love how the leather striped tank makes this look so sporty and sharp. I had to wear hoop earring, it just felt right. Wearing a heel with such a sporty look is a go-to by me. There's just something so perfect when opposites work together, they really create a great outfit story.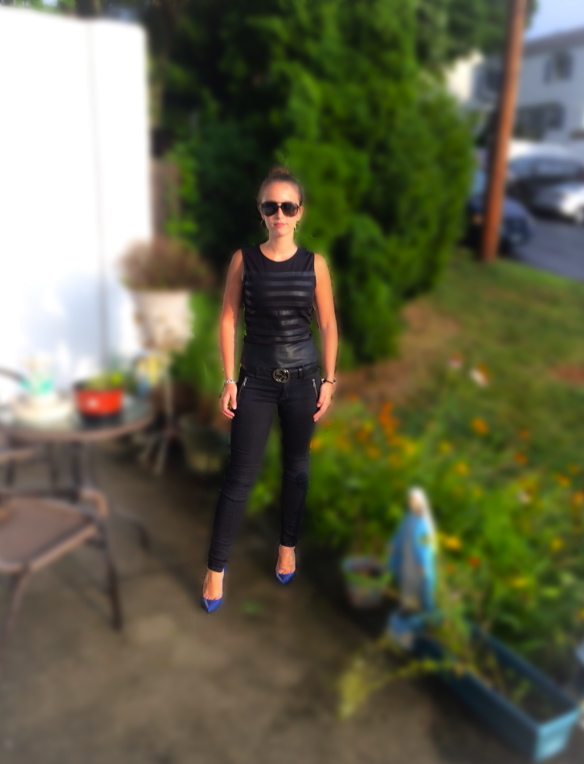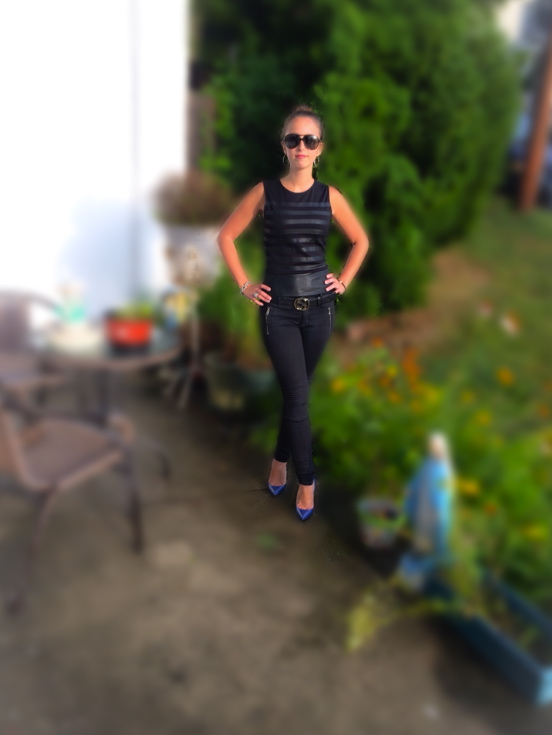 Honestly, a part of me thinks this would be a perfect look if I would ever even think of riding a motorcycle. I am known to ride a scooter though, Haha, I would say kidding but I'm not and trust me this is not the outfit for that situation. I would totally wear this outfit out at night over the summer, especially as it starts to get cooler at night. This is a perfect look for a rooftop bar.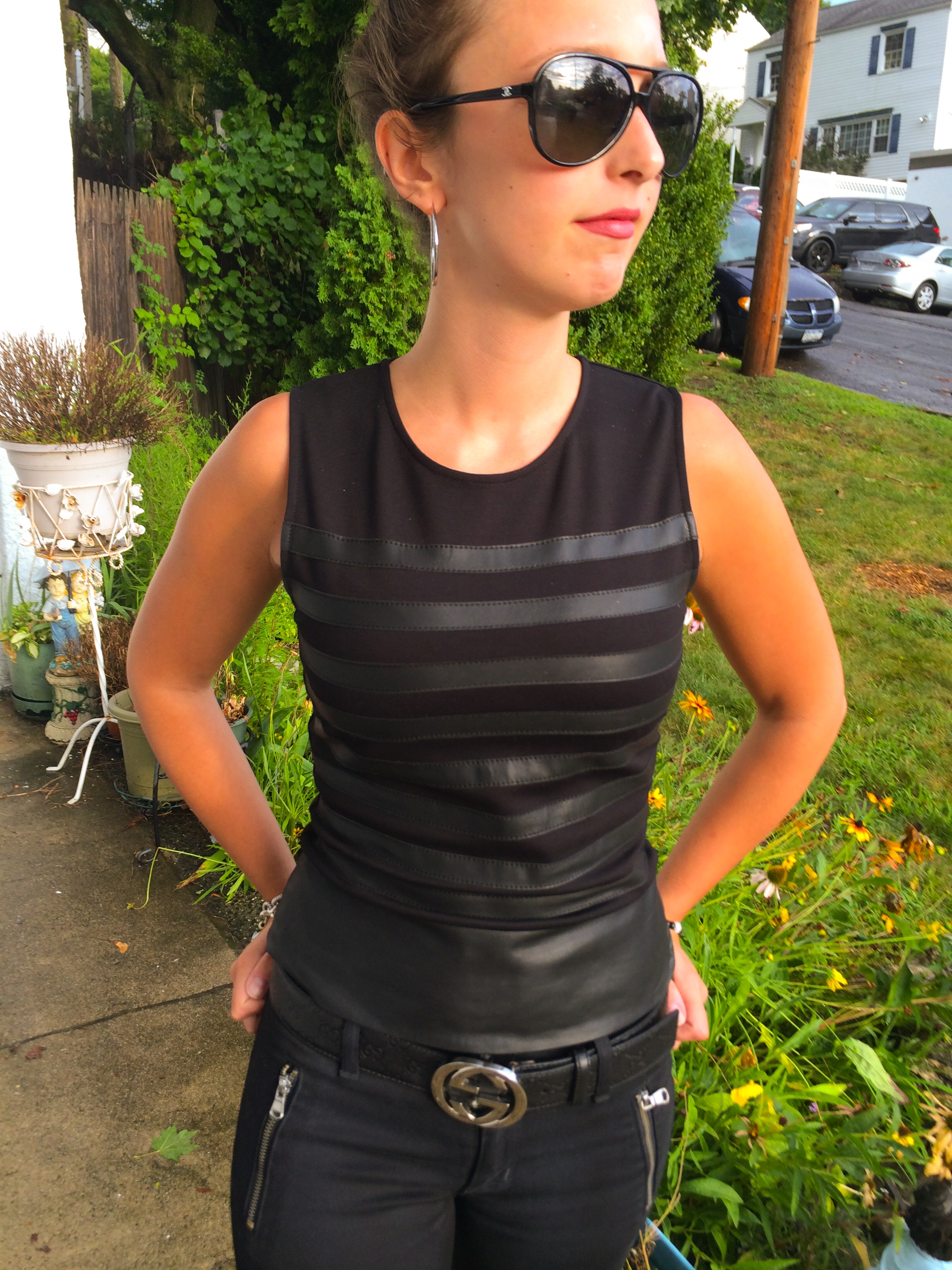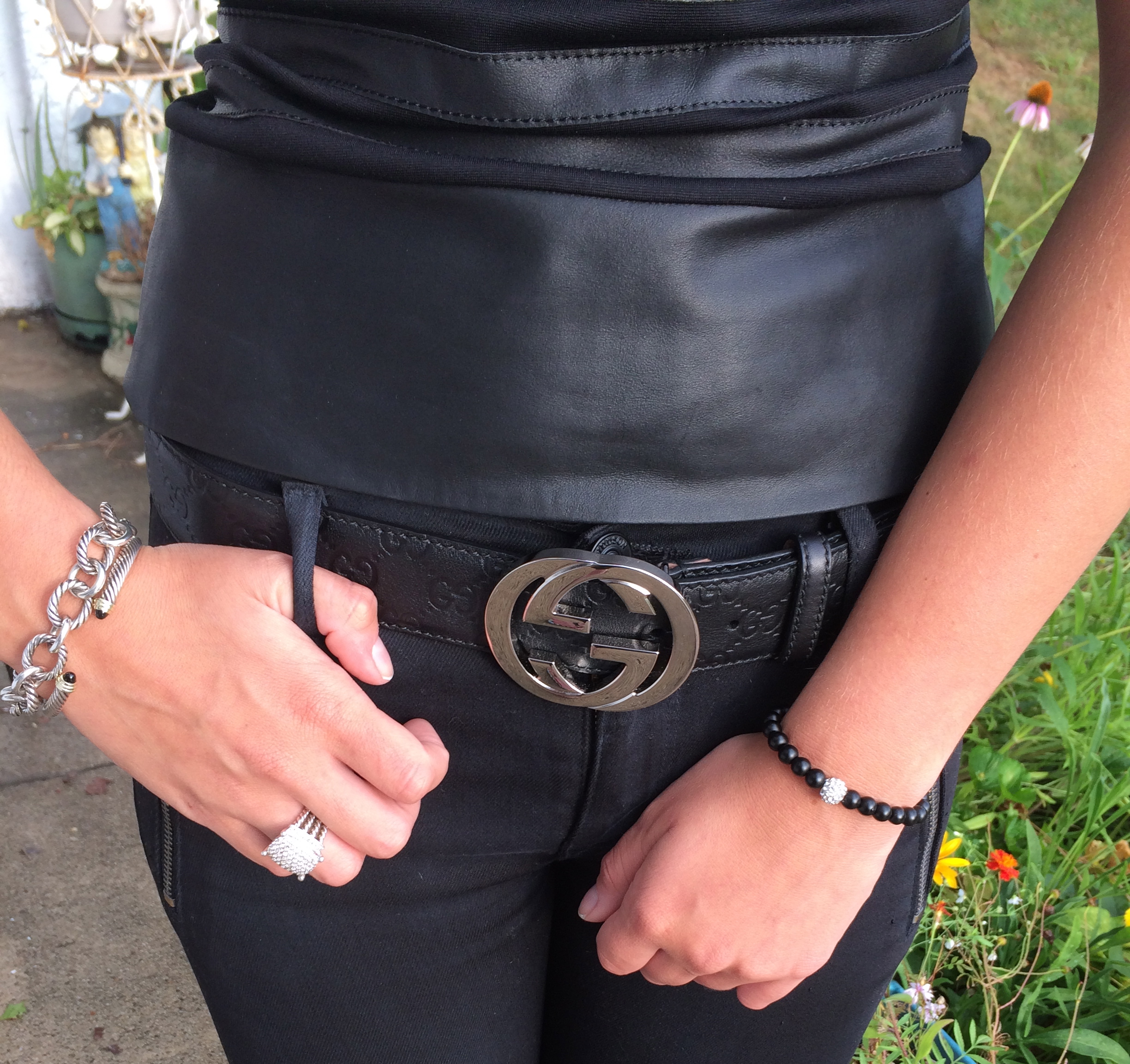 Diamond Ring and Silver Bracelets: David Yurman | Bracelet: SimoneJ jewelry
Surprisingly, I didn't want to load up on jewelry. If I had a more masculine watch I probably would have worn a watch, but since I don't I just stuck with a few pieces of jewelry. I love the Wheaton David Yurman ring, again it's such a feminine part of this very sporty look. Oh and ps. this is actually a mens belt in the smallest size.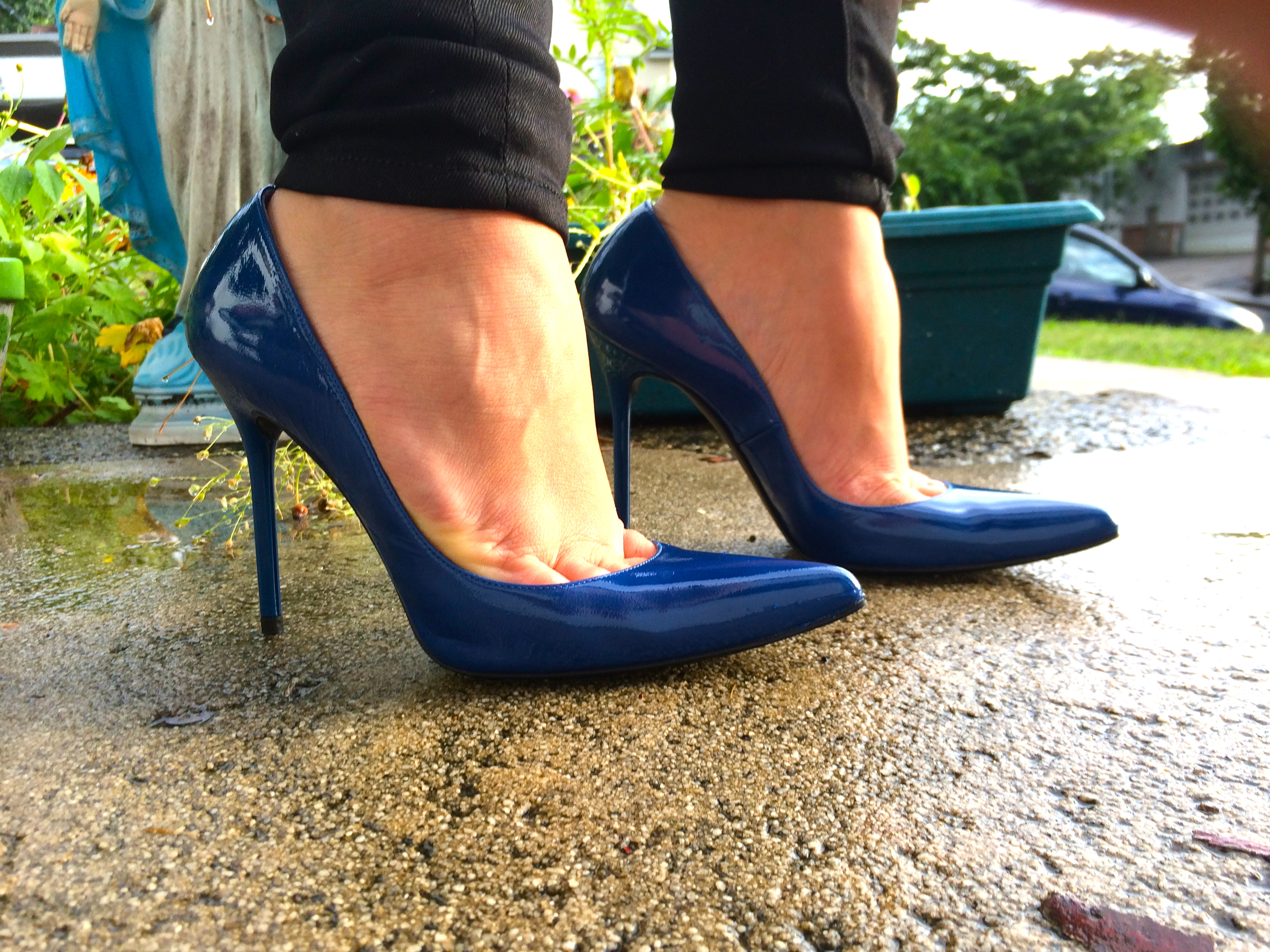 I hate when shoes aren't flat to the floor in the front, especially wedges. I had no idea when I bought these that they were so turned up, but I'm actually obsessed with it now. It's such a badass wicked witch of the west look and I absolutely love it. It makes this look that much better.
I hope you enjoyed this look and reading this post! Have an amazing weekend everyone!!
XO,
Simone