Some of my favorite pieces of jewelry are made by designers that don't specialize in jewelry and create pieces with far from fine components. Now that you know and understand a little more about fine jewelry, (if you don't know what I'm talking about check out these posts, here and here) I'm going to talk about designer jewelry. Fortunately or unfortunately, designer and fine are not interchangeable terms. What do I mean? Lets take a better look..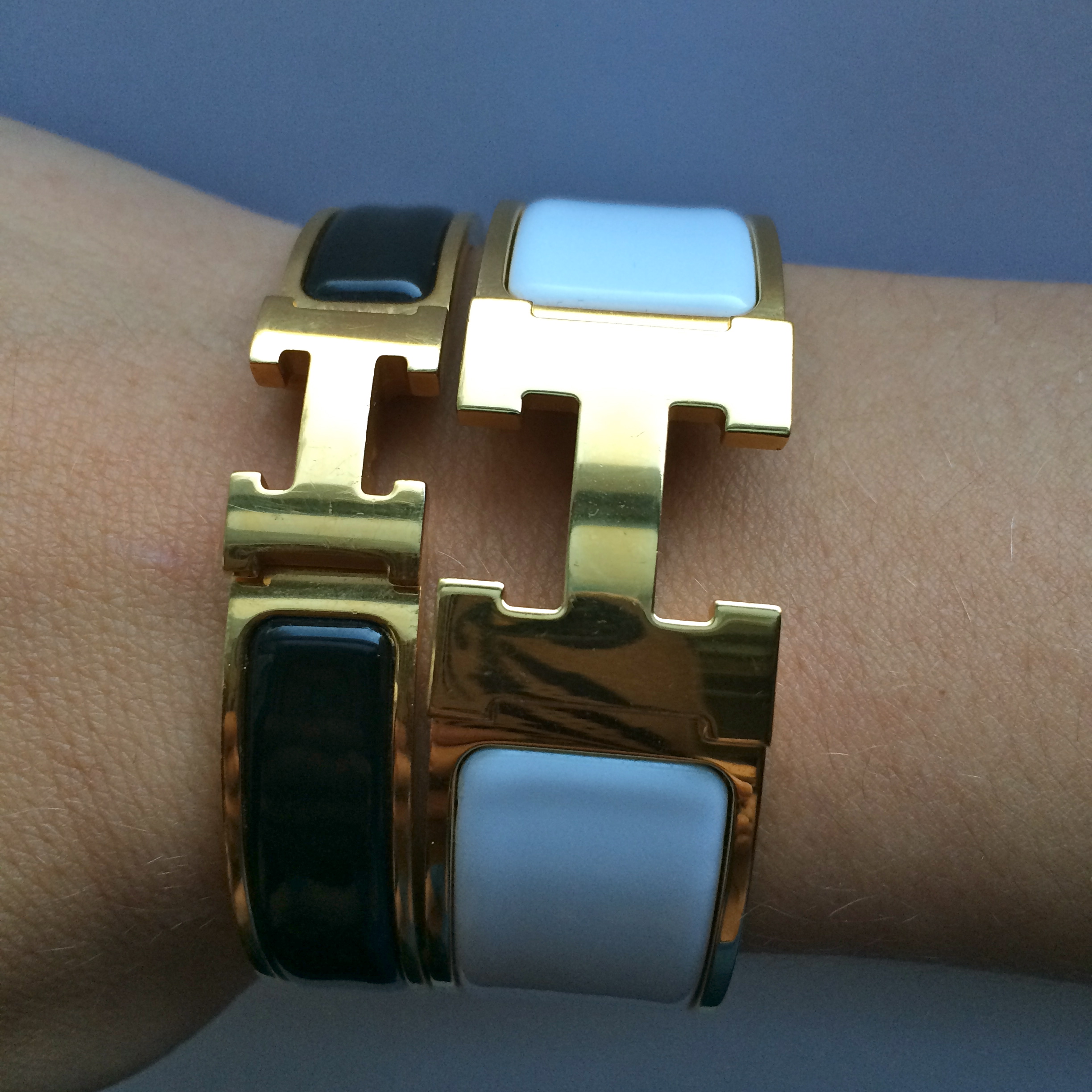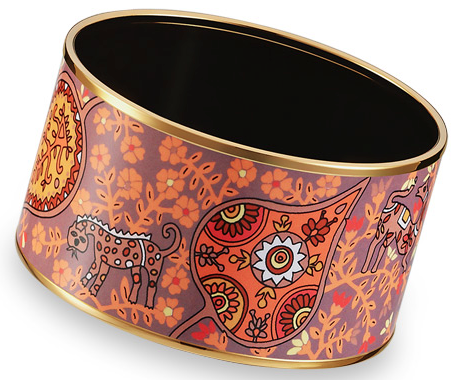 Hermes bangle
One of my VERY favorites is the hermes bangle. First off, if these were solid, genuine 24k gold, you could bet they'd cost about as much as moderately priced car. Welcome to the world of Vermeil: (Pronounced: Vermay). This is a high quality plating over sterling silver. On their silver items, Hermes uses Palladium, a naturally occurring element in Platinum to plate their stainless steel. Secondly, there's nothing fine about enamel, lets be real, its essentially paint.    
Louis Vuitton Keep It Bracelet
Again, SO cute, but know what you're getting. Like it's iconic handbags, this bracelet is coated canvass, NOT leather. I don't know for sure, but I'm also sure it's safe to assume the gold closure is vermeil, not solid 24k gold.
Saint Laurent Arty Ring
With a look and style all it's own and one of my most unique pieces, is the Arty ring. But don't be a fool, this stone is not mother of pearl or citrine or even quartz, it's GLASS. Yes, that's right, you pay almost $300 for Vermeil, again, and glass. You know that stuff most people drink out of.
Chanel Pearl Necklace
Chanel is one of my favorites that is 100% upfront with their FASHION jewelry line. Yet some people still think because it's Chanel, the pearl is one not of a pearl farm.These glass pearls most likely come from a factory that coats the glass in real oyster nacre(pearl color). I'm drooling too, but again lets wake up, this isn't fine jewelry. Even Chanel tells you it's for fashion.
These are some of my favorite mistakes that people make concerning designer jewelry. Yes they're nice and yes the quality is great, but know what you're wearing. Don't complain when your Vermeil ring turns your finger green or when your Chanel pearls, pearl color wears off. Know what you buy! I love designer jewelry as much as the next girl, but I realize what I'm buying and I treat them as such aka don't wear your LV bracelet in the shower. It just won't work.
I hope you found this interesting! Thanks for reading!
XO,
Simone